Are you ready to look more voguish and stylish for this upcoming Eid festival than ever before? If yes, then read this article thoroughly and you will find the most kuseful Eid fashion tips for girls that will make you look super stylish and fashionista plus you will be able to know about the different fashion ideas that will certainly add glamour to your overall appearance.
Here are the most useful 6 Eid fashion tips for girls that can do wonders for you:
Trendy outfit:

Shirt length and stitching style
Trouser style
Dupatta setting style

Trendy Hairstyle
Accessorize yourself

Wristwatch
Jewelry
Handbag
Shoes

Mehndi application
Makeup application
Paint your nails
Latest Eid Fashion Tips For Girls In 2023-24
Have you set your sights on the latest Eid fashion tips for girls yet? Eid-ul-Fitr is just around the corner and most of the far-famed Pakistani fashion designers have already launched the exclusive Eid collections at their stores and online. In this article, you will be able to get the most useful and voguish styling tips to look forward on this Eid season.
From the latest outfit trends to step by step full face makeup and easy nail art designs, you will find the next level fashion tips that will leave everyone awe-inspiring.
Let's a look at the following Eid fashion tips for girls, one after another.

TIP 1. TRENDY OUTFIT
What do you think are the most important Eid fashion tips for girls?
Of course, it would be to dress well! Right.
Special Eid holiday requires the Muslim community to wear new dresses on special Eid days. So, do you know which shirt length and stitching styles are trendy for girls in 2023? Which trouser design will win the hearts of everyone? As a Muslim girl, you must carry dupatta, but which dupatta draping style is in vogue for 2023-24?
Scroll down to know the answers to above-asked questions and go for the most useful Eid fashion tips for girls!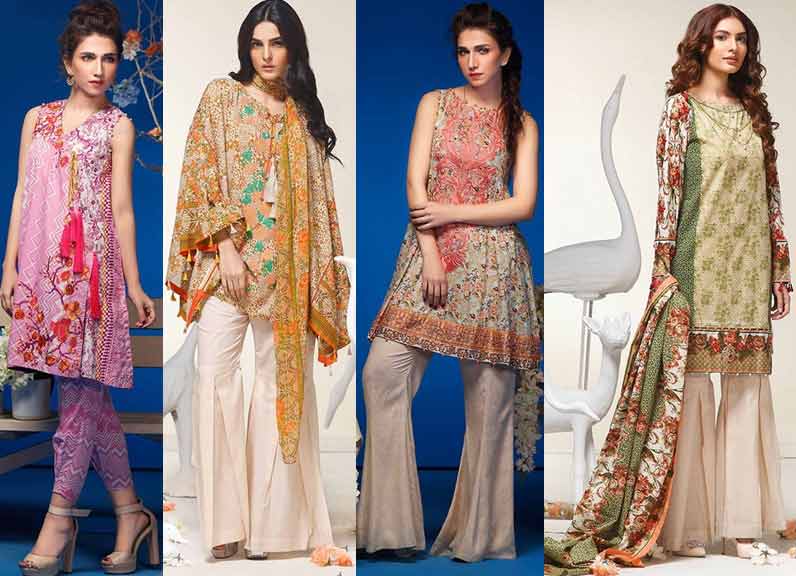 > SHIRT LENGTH AND STITCHING STYLE
In recent years, short frocks or peplum with sharara has been the main focus of renowned fashion brands in Pakistan. How would you rate "short frocks" fashion for upcoming Eid 2023? Do you still love to wear these peplum outfits?
Although some of the Pakistani fashion designers are still considering the short shirts or frock designs. Okay, but people really won't like to wear the same old stitching style every time!
For that reason, the majority of fashion brands have introduced the medium length shirt designs with fringe stitching style for Eid 2023. Yes, medium length shirt style and culturally rich trend of fringe are back!
According to the latest Eid fashion tips for girls, brands continue to reshaping the fringe style. Modern-day fashion keeps reinventing fringes, always in a refreshed avatar. You can wear a knee-length shirt that has a touch of fringe either with a cigarette or straight trousers and you may carry dupatta that will make you look ravishing.
Thus, go for the medium length shirt, and fringe style!
Additional Eid fashion tips for girls:
What is your body shape?
Do you know your body shape so that you can dress well?
Which body shape do you have? Pear, apple, straight or hourglass body shape? Before you buy your new Eid dress, make sure to know about your body type first. Knowing about the proper dress fashion guide for what to wear and what to avoid, will significantly alter your overall looks and make you look much better than ever before.
If you have pear body type, then do not forget to check out the complete Pakistani dress fashion guide for pear body type.
> TROUSERS STYLE
Do you know which trousers style is trendy this season? Well, there is going to be straight or cigarette pants all around. This trouser style has been in vogue for a while now, not only in Pakistan but also in other Asian countries. For more alluring beauty and charm, you may add embellishments such as tassels, laces, and pearls or make it even more stylish by featuring bows at the end.
Thus, you may opt for the statement straight or cigarette pants with style!
> DUPATTA SETTING STYLE
Do you want to wear a dupatta on the head? That sounds cool, right? But what if you have to carry it in a different style than usual one? Following I have shown an image representing the trendy dupatta setting style. You can carry it on the head while arranging all of your hair at one side.
Have a look at the adorable dupatta setting on the head!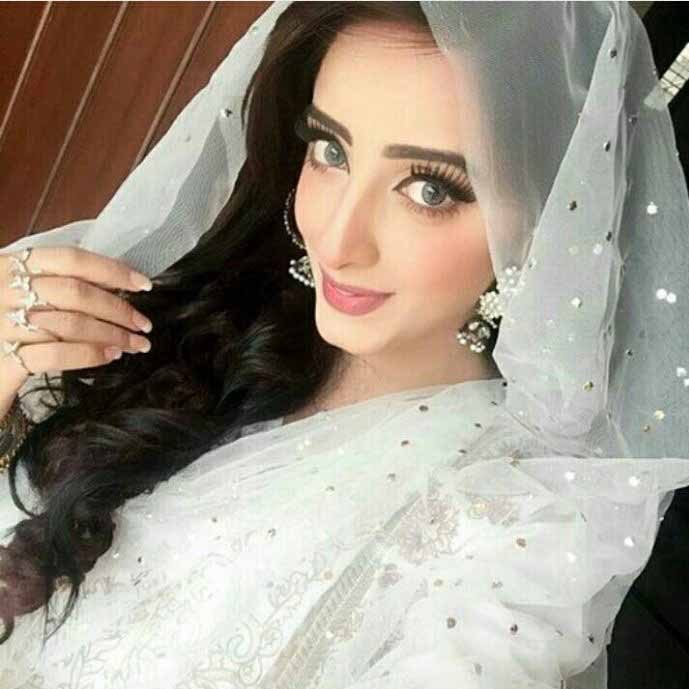 Check out another one!
TIP 2. TRENDY HAIRSTYLE
A hairstyle is as important as your Eid outfit is! Make sure to get a perfect and trendy hairstyle on the special Eid day. Wait a minute, do you know which hairstyle is trendy this year? Which hairstyle should you have according to your hair length?
Consider the following important points!
Top shoulder haircut is definitely in fashion nowadays! Thus, another Eid fashion tips for girls include the top shoulder length haircut with loose waves hairstyle.
Additional Eid fashion tips for girls:
What if you love your medium or long hair?
Well, keep reading!
1. Tip for medium hair length:
Side fishtail braid looks ravishing when nicely incorporated with some elegant pearls or stones. If your Eid dress have intricate embroidery or embellishments, then do not forget to add some beads in your hair to reflect the glamor. If you really do not want to add them, do not fret at all! You may add a beautiful ribbon in your braid.
2. Tip for long hair length:
If you have long hair, make sure to give them a beautiful and nicely trimmed haircut! As far as the long hairstyle is concerned, nowadays super decent curls (with straightener) is so much in vogue that can be shaken from dusk till dawn. These curls will surely add glamour to your overall appearance.
TIP 3. ACCESSORIZE YOURSELF
Do you want to know the secret of statement fashion style?
Accessorize yourself, as it is the basic Eid fashion tips for girls!
Fashion accessories for women such as wrist watches, jewellery pieces and handbags are always considered as brimming with a quintessential celebratory element for your overall appearance. Make sure to add these accessories to your wardrobe so that you can carry them on the special Eid day.
> WRIST WATCH
Get ready for the classic and unique style of a wrist watch for this Eid, as it speculates your status and reflects your personality! Choose a pure golden or a silver one and avoid any local wrist watch bands, because that doesn't look sophisticated, I guess.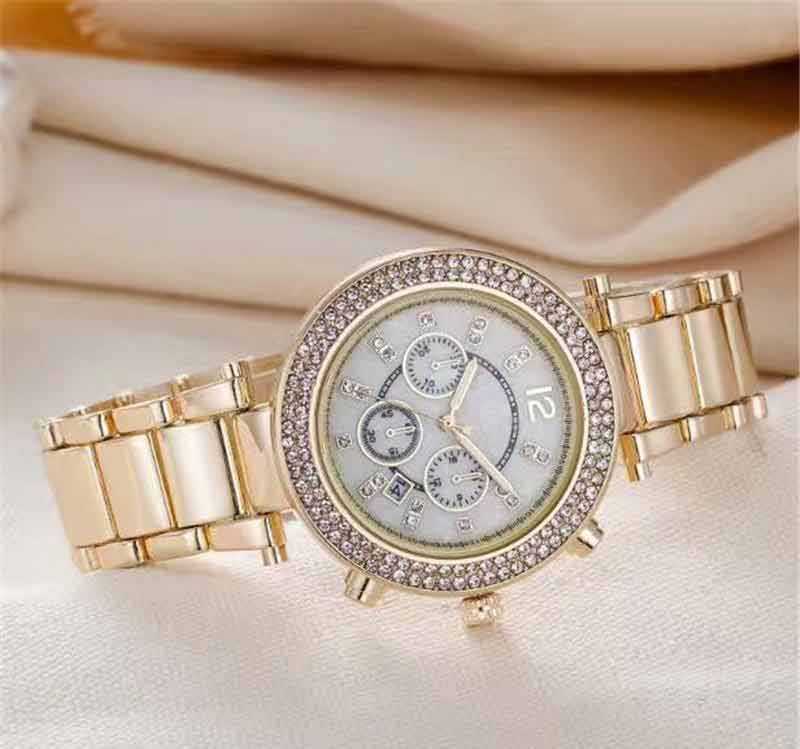 > JEWELRY PIECES
In order to bring life to your lawn dress (either embellished or not), make sure to wear some of the jewelry pieces in a proper manner. According to the latest Eid fashion tips for girls, if your Eid dress doesn't have any embellishments or bear little embroidery, you may wear a heavy yet elegant necklace and pair it with your bracelet.
If you love to wear earrings, then go for the tassel earrings, since tassels are in vogue this season.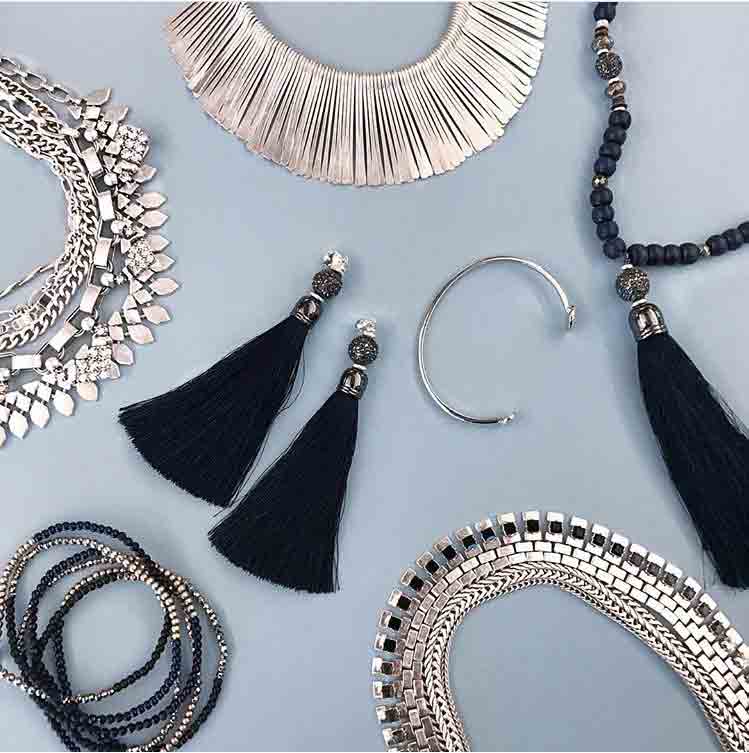 > HANDBAG
Handbag adds life to any formal, semi-formal or casual outfit – something you will definitely need this upcoming season. Whether you love small-sized clutches or a capacious tote, don't forget to carry a super voguish handbag with you this Eid.
Pro Tip: Make sure to match the color of your handbag with your shoes.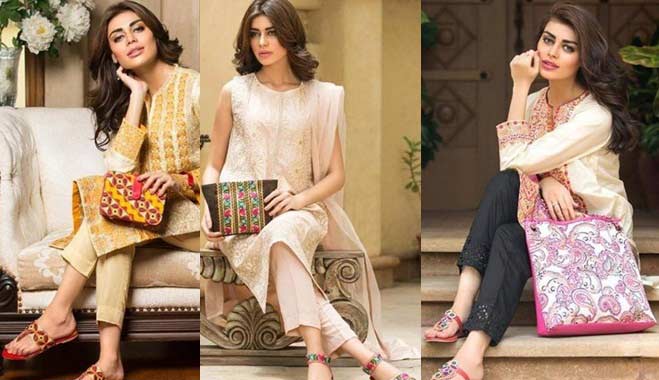 > SHOES
Whether you wear flats, pumps, or heels, we bring you, the latest style of classy pointed court shoes with the neutral ground (avoid bright and saturated hues in summer season). Pick your favorite pointed court shoes from your nearest outlet or order online while keeping in mind to best-match it with your handbag.
Check out the following party shoes for Eid.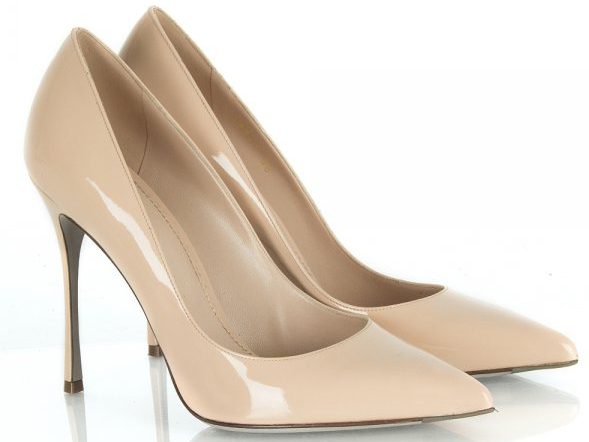 Did you find these Eid fashion tips for girls, helpful?
Let's see what's next!
TIP 4. HENNA APPLICATION
No occasion can be completed without the application of henna or mehndi designs. What about Eid fashion trends for girls? No way! We definitely cannot image our Eid special day without decorating our hands with beautiful mehndi designs.
If you are a beginner or a professional one, do not miss to check out the following gol tikka mehndi designs for your back side of the hand. It's super easy and attractive enough to make you stand out from the crowd. Watch a complete step by step video about how to apply easy Eid mehndi designs on hands.
TIP 5. MAKEUP APPLICATION
Makeup application is a professional technique that can do wonders for you! As the summer season is hot enough so that you must try to keep your Eid makeup as natural and light as possible (as shown below).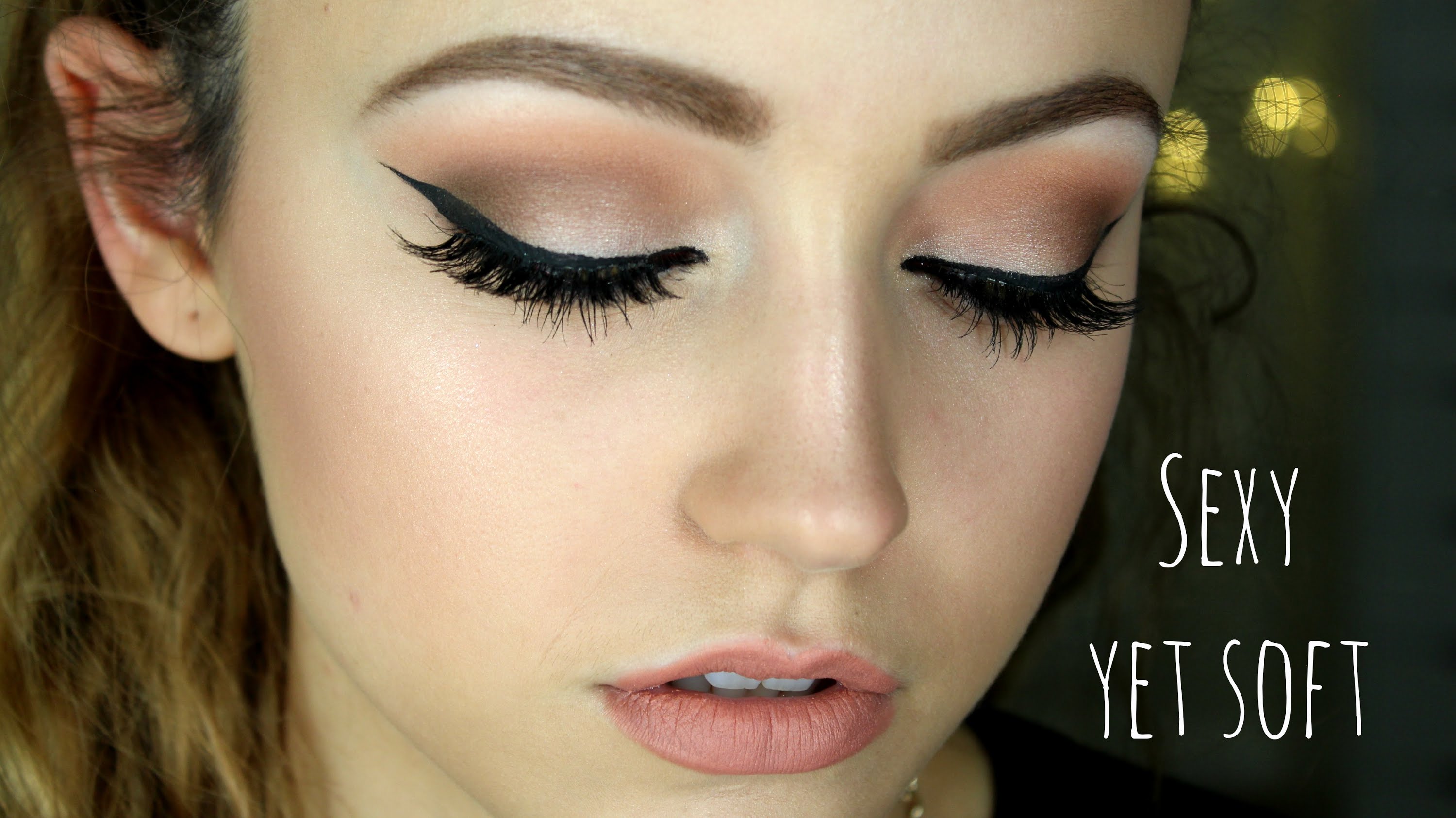 Did you love that sexy yet soft full face Eid makeup look for Eid?
Well, there is a complete step by step video tutorial for you!
In this full face makeup tutorial, you will find that how to apply makeup by following the simple and easy steps. While this face makeup look is soft and natural, eyes makeup is intense enough to grab the attention and steal our hearts. You may skip the part of applying false eyelashes, but this makeup technique is so lavishing if nicely put into service.
Let's have a look at the following step by step party makeup tutorial for Eid.
TIP 6: PAINT YOUR NAILS
It's time to paint your nails in a most elegant way! No one likes to have same old simple painted nails every time. In this hot summer season, why not try out something pleasantly new and different nail art design this Eid? In the following video, I have shown a simple and easiest way to achieve "Rose Quartz Nails" step by step tutorial that you can try it at home.
It's not absolutely essential that everyone would love to wear "pink nails", there could be so many reasons but one of them must be to match one's nail polish color with the outfit (I guess).
Well, that's right!
Do you want to match your nail art designs for Eid with your outfit? Don't fret at all! Just follow these simple nail art steps and instead of choosing a light pink nail polish, you may choose your desired color to match it perfectly with your Eid dress.
Let's watch a nail art video tutorial!
In a nutshell,
Above you have seen the latest 6 Eid fashion tips for girls that can snatch lots of compliments. Give a try to all of these Eid fashion tips for girls and let me know how it worked for you. Comment below if I missed anything so that I can update the content.