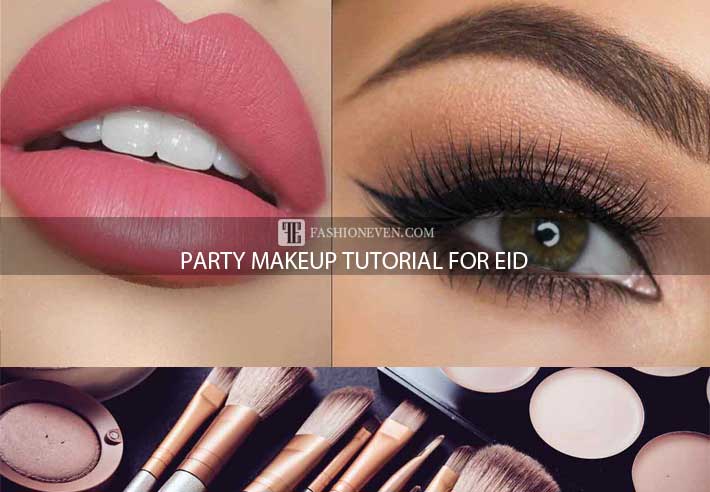 Are you looking for a professional full face easy makeup tutorial for Eid? Do you want to apply makeup on your own at home? Do you want a complete guide for Eid makeup tutorial for beginners? Are you wondering to know about the easy and complete step by step makeup tutorials for Eid, best suited for Pakistani or Indian skin? You have come to the right place!
After a lot of research, I have put together all the puzzle pieces to apply party makeup tutorial step by step in a professional manner. Today, I am going to share 7 most important steps to apply makeup in an easy way, (with images and videos for better understanding) plus you will be able to know the secret makeup tips and tricks side by side.
7 Steps for party makeup tutorial for Eid:
Cleanser, moisturizer and primer
Foundation, concealer and powder
Contour and highlight
Blush
Eyebrows
Soft gold smokey eyes makeup
Lips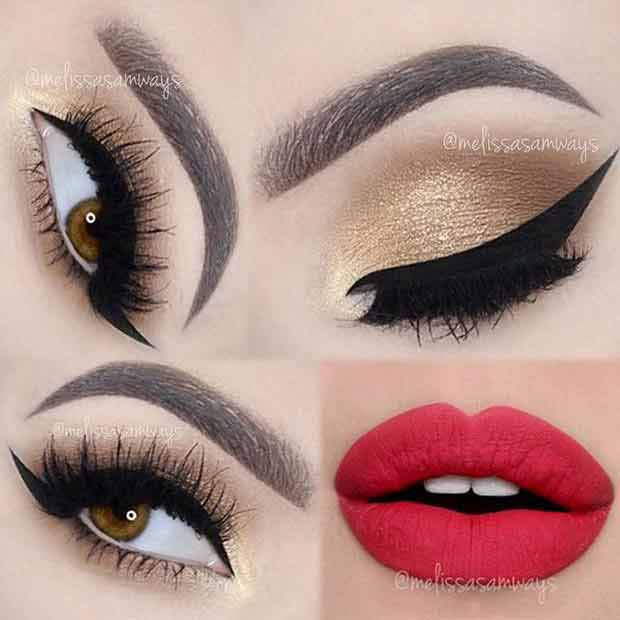 Easy Makeup Tutorial For Eid 2024-2025
Sometimes, perfect party makeup can be a complicated business, but why? Because most of us do not pay attention to little makeup techniques that actually plays a vital role. As per your preferences and your skin-type, you may skip particular products that you do not want to wear, but today I have got you the ultimate 7 step party makeup tutorial for Eid.
Either you are a beginner or a professional, you must read this article thoroughly before you apply makeup next time!
What you need to consider before you get ready for makeup:
Take good care of your skin (eat fruits and vegetables plus drink a lot of water).
Pick the product kind that meet your personal requirements.
Complete the pre-makeup routine.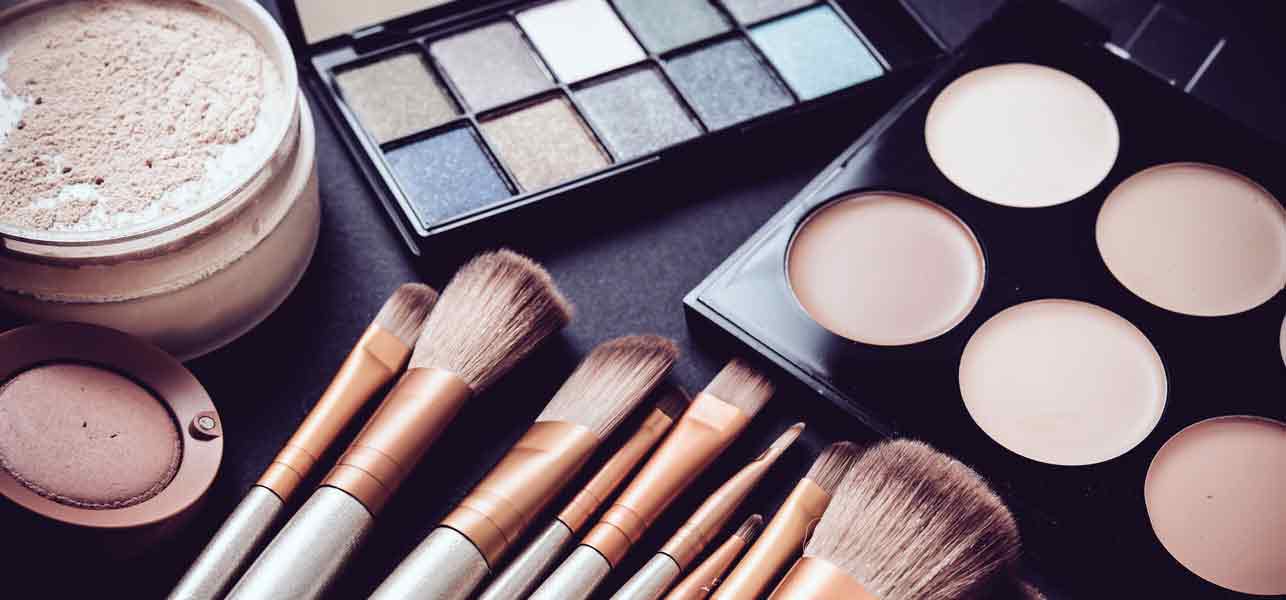 Step By Step Party Makeup Tutorial For Eid
After you accomplish the above mentioned essential prerequisites, here is the whole step-by-step party makeup tutorial for Eid, chalked out for you. From face cleansing to lips makeup, you will find out the ultimate makeup application techniques and secret tips to follow. Give yourself few minutes of practice and patience so that you will be able to apply makeup like a PRO. Rest assured!
Let's move on to these steps by the piece!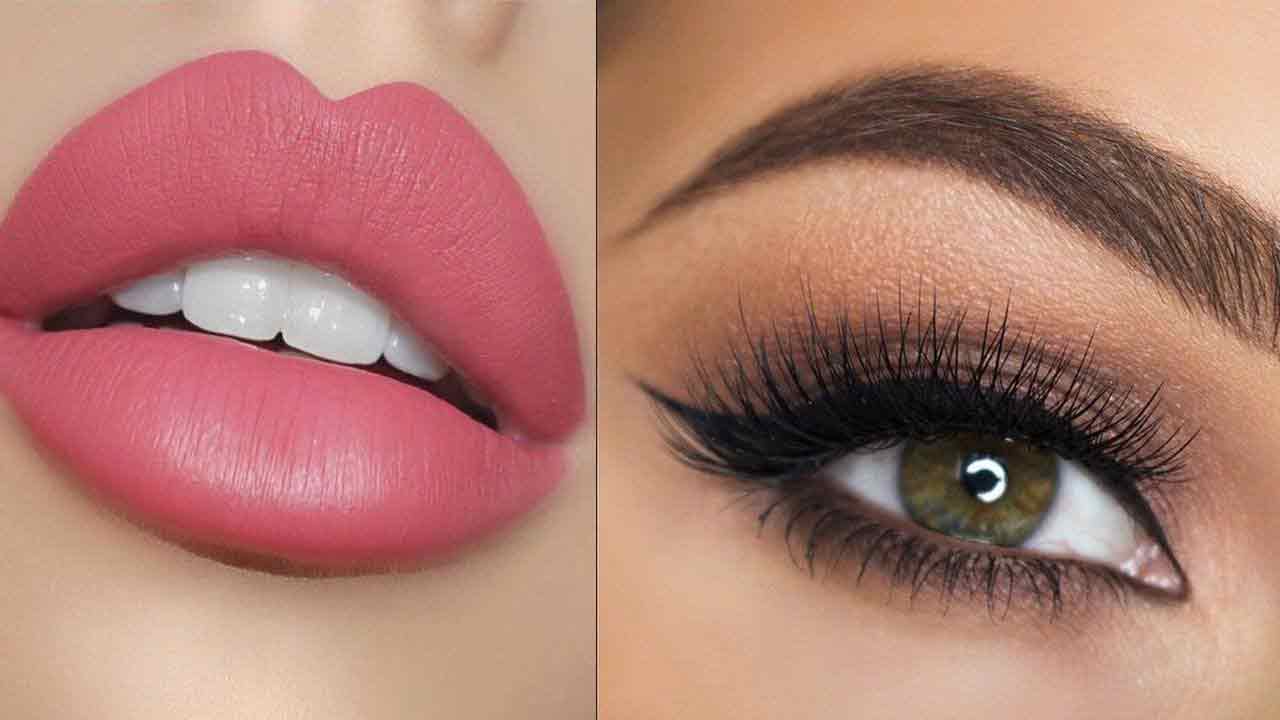 STEP 1: CLEANSER, MOISTURIZER AND PRIMER
Most of us disregard the cleansing, moisturizing and priming steps before applying makeup. Do not do this to yourself this time, and wait for the magic! You will certainly end up with a flawless makeup finish if you follow the steps mentioned below for party makeup tutorial for Eid.
Before you apply foundation, go through these steps:
1. Cleansing: You may use a facial cleanser or face wash and sure enough that your face is dirt free.
2. Moisturizing: Either your skin is oily or dry, apply a generous amount of moisturizer all over your face and let it dry.
Moisturizer Tips:
Dry/sensitive skin:

Thicker cream moisturizer.

Oily skin:

Water based lotion.

Normal skin:

Use cream-based moisturizers as they hydrate.
3. Priming: Take a little amount of best quality makeup primer and dab it into your skin.
Primer Tips:
Don't use too much of the product.
Use your fingers to apply primer and blend it out evenly.
Let it dry completely before you apply foundation.
It helps to even your skin tone.
It will protect your skin from makeup products elements.
It also ensures your makeup lasts all day.
Do you want to get rid of open pores? Take an ice cube and rub it for few minutes on all over your face, as it will cool your face and tightens the pores. After that, apply primer evenly.
STEP 2: FOUNDATION, CONCEALER AND POWDER
Here comes the essential fun part of party makeup tutorial for Eid (it will decide whether your face makeup should look cakey or not). Hence, focus on the amount of product you are using. In order to achieve flawless party makeup look, make sure to blend every product nicely.
1. Foundation:
Using a foundation according to your skin tone is really important for any kind of makeup look that you want to achieve. Take some product on the back of your hand and apply it on your face using a foundation brush or a damped makeup sponge. Make sure to blend it well along your face and neck plus do not forget the piddling areas such as the inner corner of eyes, jawline, sides of nose, temple, near the hairline and so on.
Foundation Tip:
Before you buy foundation, test it on your neck, jawline or cheeks.
Choose the exact shade of foundation similar to your skin tone.
2. Concealer:
Do you have blemishes, acne, spots or dark circles? Make sure the use of concealer as shown in this article of best makeup tutorial for Eid! Take a concealer in a shade slightly lighter than your skin tone to brighten up the dull areas that need work.
Concealer Tip:
Apply concealer in an upside down triangle and blend well as it will give a natural look.
If you have really dark circles and need extra coverage then make sure to apply color corrector first.
3. Powder:
Apply some product of compact or setting powder with the use of buffing brush. Evenly apply it on your face and neck for better results.
STEP 3: CONTOUR AND HIGHLIGHT
It is one of the most tricky part of party makeup tutorial for Eid. You must consider contour and highlight in order to get a flawless yet glam makeup look just like a model makeup in Pakistan.
1. Contour
Swipe the contour powder and blend it nicely on the areas mentioned below:
Contour along the hairline
Slight contouring the temple
Sides of the bridge
Underside (hallows) of the cheekbone
Along the jawline
2. Highlight
Choose lighter shade powder to enhance the features of your face. You may opt for a glittery highlighter.
Highlight the center of the forehead
Highlight just above and below the arch
High point of the cheekbone
Bridge of the nose
Highlight the cupid's bow
Tip of the chin
Highlight Tips:
Do not highlight the tip of the nose.
Highlight the center of the lower lip to give an effect of fuller lips.
STEP 4: BLUSH
Add blush to the apples of your cheeks and between the highlight and contour shades. Check out the following party makeup tutorial for Eid that will properly guide you about the use of brushes for different blush application.
VIDEO TUTORIAL
Do you want to better understand the above mentioned steps? Do not fret at all! Here I have shown a complete step by step video tutorial for your quick and better understanding.
Watch a video about the basic steps for application of primer, foundation, contour and highlight!
STEP 5: EYEBROWS
Define your eyebrows as it will instantly add structure to your face.
Let's fill your brows perfectly for party makeup tutorial for Eid:
Choose the product shade that best matches your natural eyebrows and hair color.
Draw a clean line under your brow.
Repeat on top of the brow but do not set out from the very beginning of the brow.
Fill in the gaps by using small strokes.
Once you fill them in, use an eyebrow gel to set them in place.
Use concealer to give a clean finish.
Set the concealer with translucent powder.
STEP 6: SOFT GOLD SMOKEY EYE MAKEUP
You have got two options this Eid festival: Choose everyday pink eye shades for this Eid as the same ol' you, or actually try something classy and glam makeup look by smudging on your black eyeliner for soft gold smokey eyes effect and pink lip-gloss combo.
Smokey Eye Makeup Tips:
Make sure the use of eye primer.
Highlight the brow bone first.
Apply black eyeliner as a base.
Check out the soft gold smokey eye party makeup tutorial for Eid, as shown below with image and video guide.
Eyeliner and Mascara
Make sure to use the right tools! Purchase a high quality eyeliner and mascara so that it won't smear. Follow the easy steps shown below and practice it at least three to four times before Eid day.
After the application of eyeliner, use an eyelash curler to curl your lashes.
Apply two coats of mascara to instantly pop up your eyes.
STEP 7: LIPS
Here comes the last but not least party makeup tutorial for Eid. Before you start working on your lips, make sure to apply lip balm to make them look healthy and fresh.
Let the lip balm completely sink in.
Choose the lip pencil shade that is close to your natural lip color.
You must know about "how to apply long lasting lipstick like a pro!"
Voila! You are good to go and enjoy the event by following the glam party makeup tutorial for Eid. I hope that this article had helped you in any way. Do remember the makeup tips and avoid the makeup mistakes before you apply it next time!
You can wear this makeup with casual tops and shirts, lawn dress or embroidered kameez shalwar, long or short frock, skirt, saree, and so forth.
Make sure to subscribe to my blog and follow:
Twitter: @fashioneven
Facebook: @fashioneven
Instagram: @fashioneven