Are you ready to stay clear from Pakistani party makeup mistakes? Most of the Pakistani girls follow the Hollywood makeup style and they are actually making the most common party makeup mistakes that are awfully bad. When the young girls are about to attend any wedding ceremony, annual dinner parties, friends and family get together or so on, they overuse some of the makeup products.
It is because in Pakistan there is no proper guidance or step by step makeup tutorial for Pakistani skin tone, either makeup video tutorials or in written form.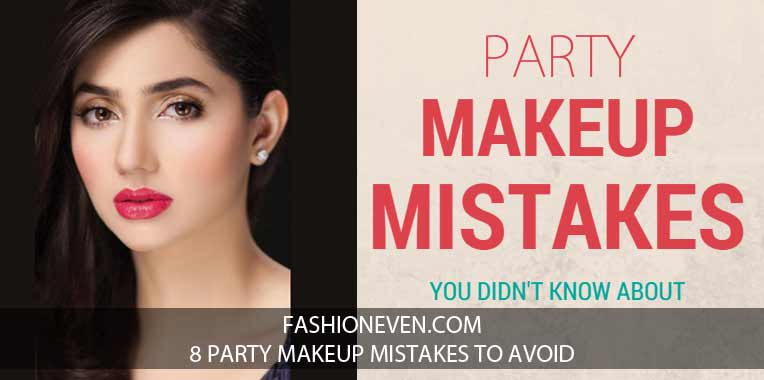 That's why today, I am encouraged to let every Pakistani girl know the beauty tips about 8 Pakistani party makeup mistakes to avoid in 2023-24. All of these makeup mistakes are most common when applying makeup on face. Whenever you have to get ready for dinner parties, homecoming events or prom nights and just as you thought that you are perfectly done with your makeup! But there may be something goes wrong and you just give it up.
Avoid these mistakes to get a glam and most gorgeous look by providing the solutions to these common makeup errors that you are probably making.
Pakistani Party Makeup Mistakes – Dos and Don'ts
Following I have found the most common Pakistani party makeup mistakes to avoid in Pakistan. After reading this article thoroughly, you will be able to apply make like a Pro. No more blunders, no more makeup mistakes and no flaws at all, say goodbye to all of them that you must need to avoid in Pakistan. Glam with shine and beautiful makeup look that will surely make you stand out from the crowd.
8 Party Makeup Mistakes In Pakistan
Have a look on these mistakes to avoid, and read properly to overcome your makeup deficiencies. Practice and patience will make you an expert as well as you must know about the best makeup tips and tricks to apply makeup and simple 5 steps for natural makeup in Pakistan.
| | |
| --- | --- |
| | |
| Improper bronzer application | |
| Foundation application on dry skin | |
| | |
1. Clumpy Eyelashes
Makeup Mistake: One of the most usual Pakistani party makeup mistakes to avoid in Pakistan, is that when you have done with your makeup, you see that something is missing or goes wrong with your eyes makeup but you cannot judge by yourself at the time that what's going clumsy on your face.
Definitely it looks so awkward when you have big clumps on your eyes and you don't want such clumps anymore.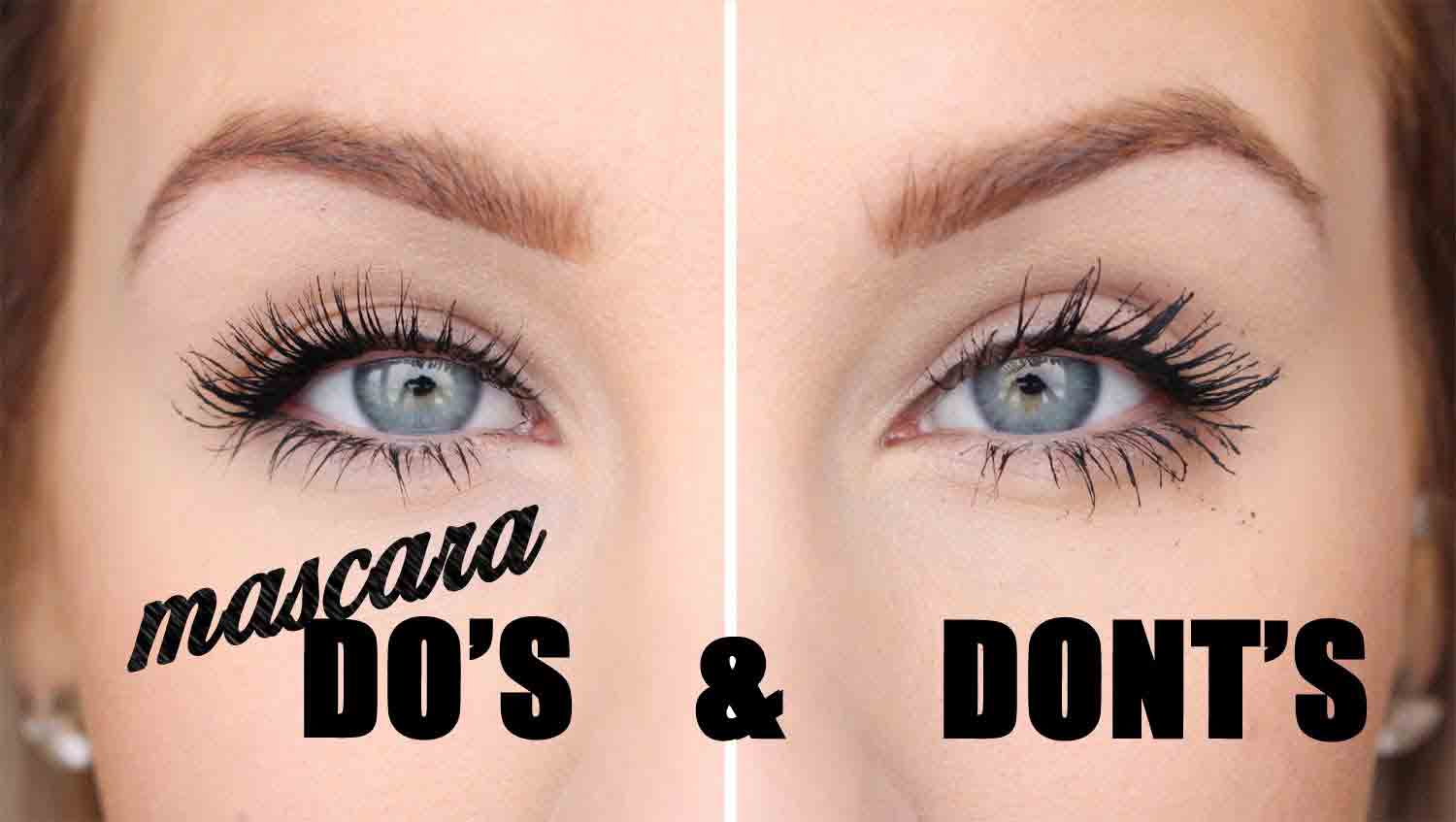 Don't fret! It's time to fix Pakistani party makeup mistakes and you just have to cope with the needs to get desired results.
Makeup Tip 1: To remove clumps, properly comb your eyelashes after applying the mascara and that's it! (you can have a spare mascara wand in your makeup kit, when your mascara is finished/dried and you don't want to use it anymore. Thoroughly cleans the mascara wand to use it as an eyelash comb and to get rid of clumpy eyes)
Makeup Tip 2: You can use a business card for the application of mascara, put it right behind the eyelashes when applying it and you will surely get clump free, delicate and attractive eyelashes for party makeup.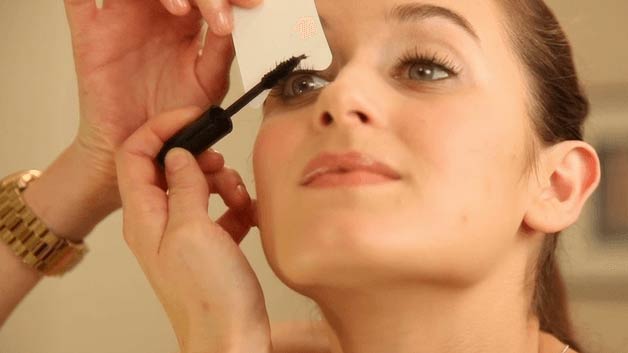 There is much more to know about Pakistani party makeup mistakes to keep away from, and how you can use makeup tips and tricks to avoid such blunders.
2. Unmatched Foundation
Makeup Mistake: It is said that "foundation should look invisible". Sometimes, people don't consider it and go for the too light, dark or cakey foundation shades than their skin tone and that look truly unattractive.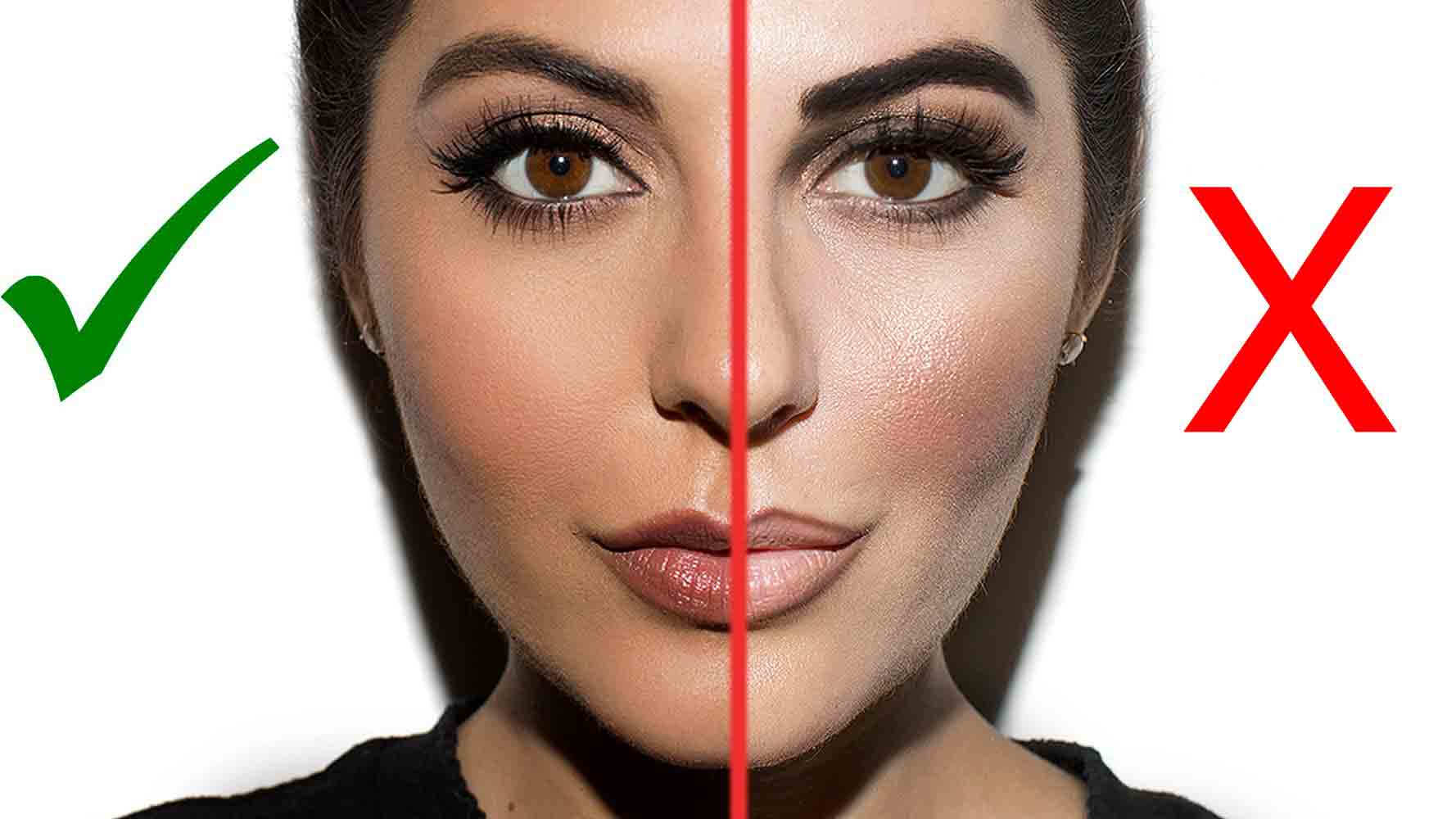 Makeup Tip: Whenever you are about to buy a foundation, first of all you have to test it on your neck (as I have previously unveiled the makeup secret of perfect foundation match). If it disappears then it's the perfect shade for your skin (as shown in image below).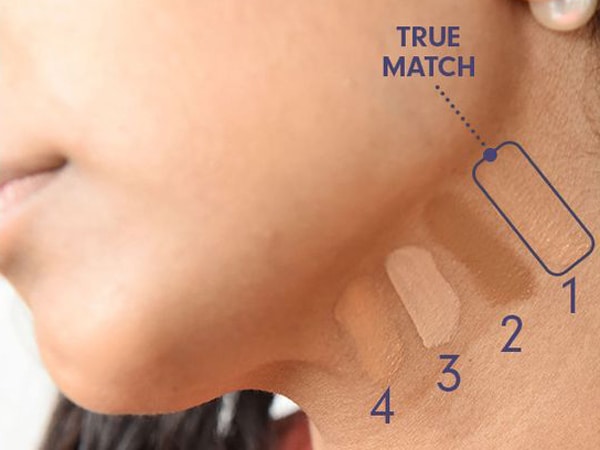 3. Improper Bronzer Application
Makeup Mistake: Sometimes most of the Pakistani young girls and women practices improper bronzer application techniques in Pakistan, either your face looks cakey or muddy and dirty.
Makeup Tip: Start bronzer along with the jaw line across the forehead, bridge of nose, tip of the chin and don't forget to apply pinkish blush on the apple of your cheeks to get glamorous look and avoid Pakistani party makeup mistakes.

4. No Use Of Lip Liner
Makeup Mistake: Another party makeup mistake arises when you don't use the lip liner at all, after sometime the lipstick gets started blur and spread out of the natural lip line.
Makeup Tip: With the help of lip brush, draw an outline to make the corners and shape your lips and remember that don't overdraw the lips, if you do, then it will look unnatural and not tempting. See here must have makeup brushes in Pakistan.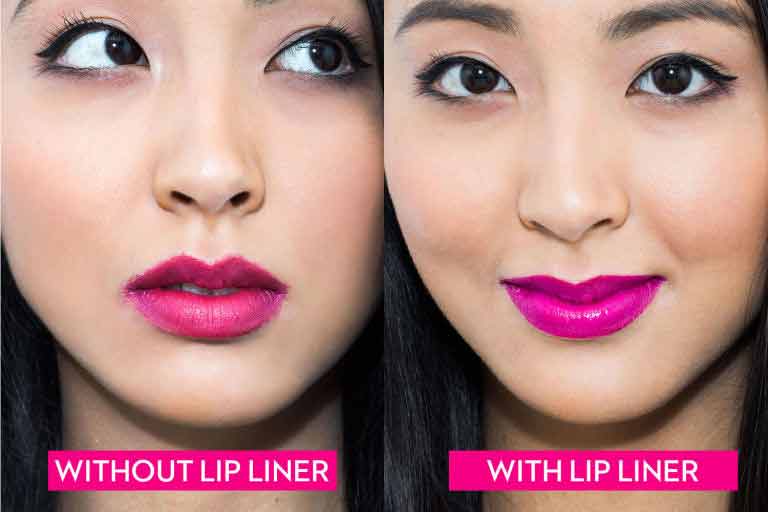 5. Foundation Application On Dry Skin
Makeup Mistake: Usually people apply the foundation to dry and rough skin that makes you look rough and unattractive.
Makeup Tip: Apply moisturizer or makeup face primer before applying foundation to get rid of dryness and flaky skin.
Are you using the right makeup brush? Here is a complete guide for makeup brushes in Pakistan.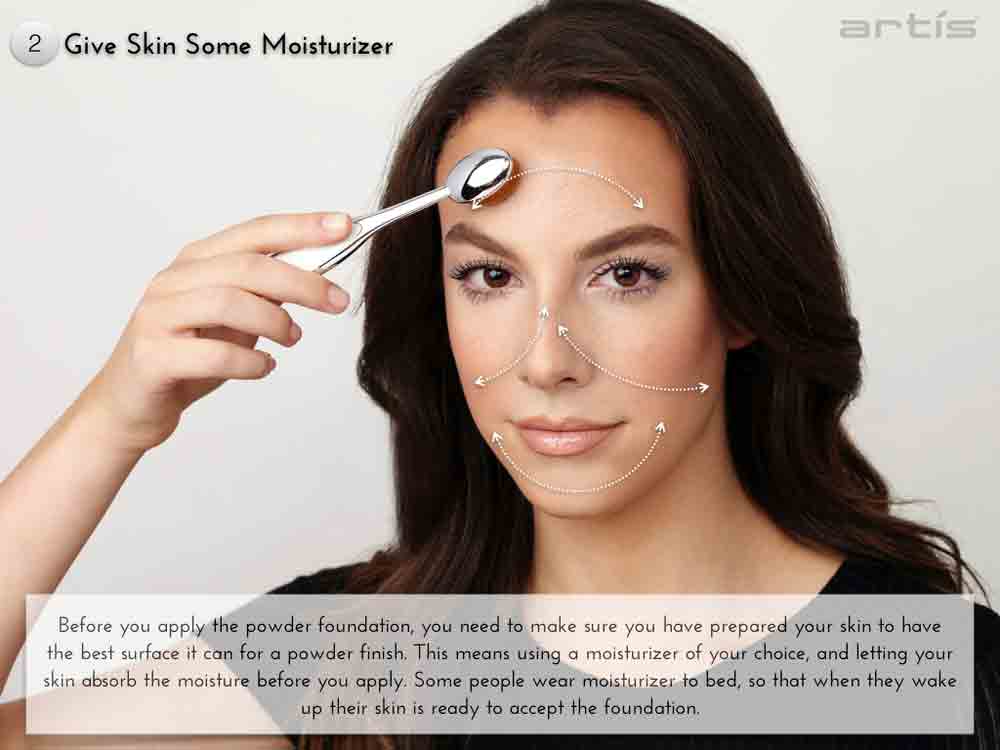 6. Over Powdering Makeup
Makeup Mistake: Over powdering will destroy your natural radiance and makes your skin dry and flaky.
Makeup Tip: If you don't want to look your face too dry, rough and cakey, then you should go for the balanced powder application and don't forget to blend it properly to even out the excessive powder and have a delicate and natural look.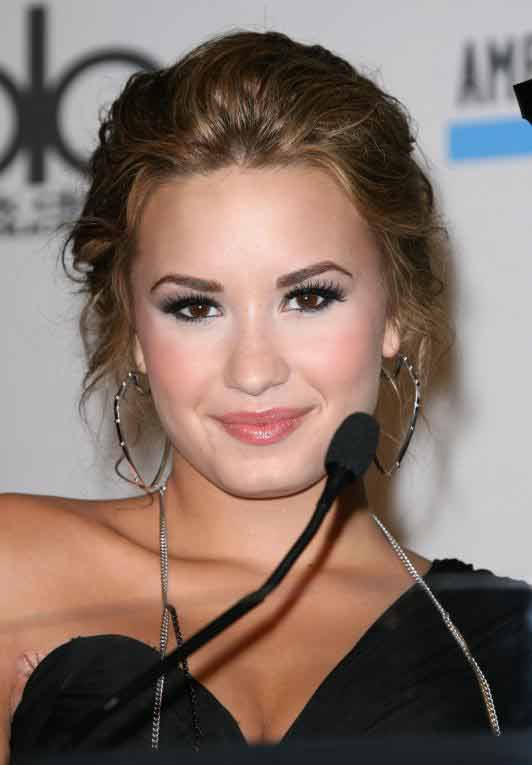 7. Proper Use Of Concealer
Makeup Mistake: The most common and clumsy makeup mistake to avoid in Pakistan, is choosing the wrong under eye concealer shade that is mismatched with your foundation and you usually ignore this mistake. So the people will see that what you were trying to hide! Don't forget to use the proper way of concealing under eyes.
Makeup Tip: Firstly, test the concealer on the back of your hand and blend it, if it's lighter than skin tone then it's OK! Because it will go perfect if you have dark under eye circles.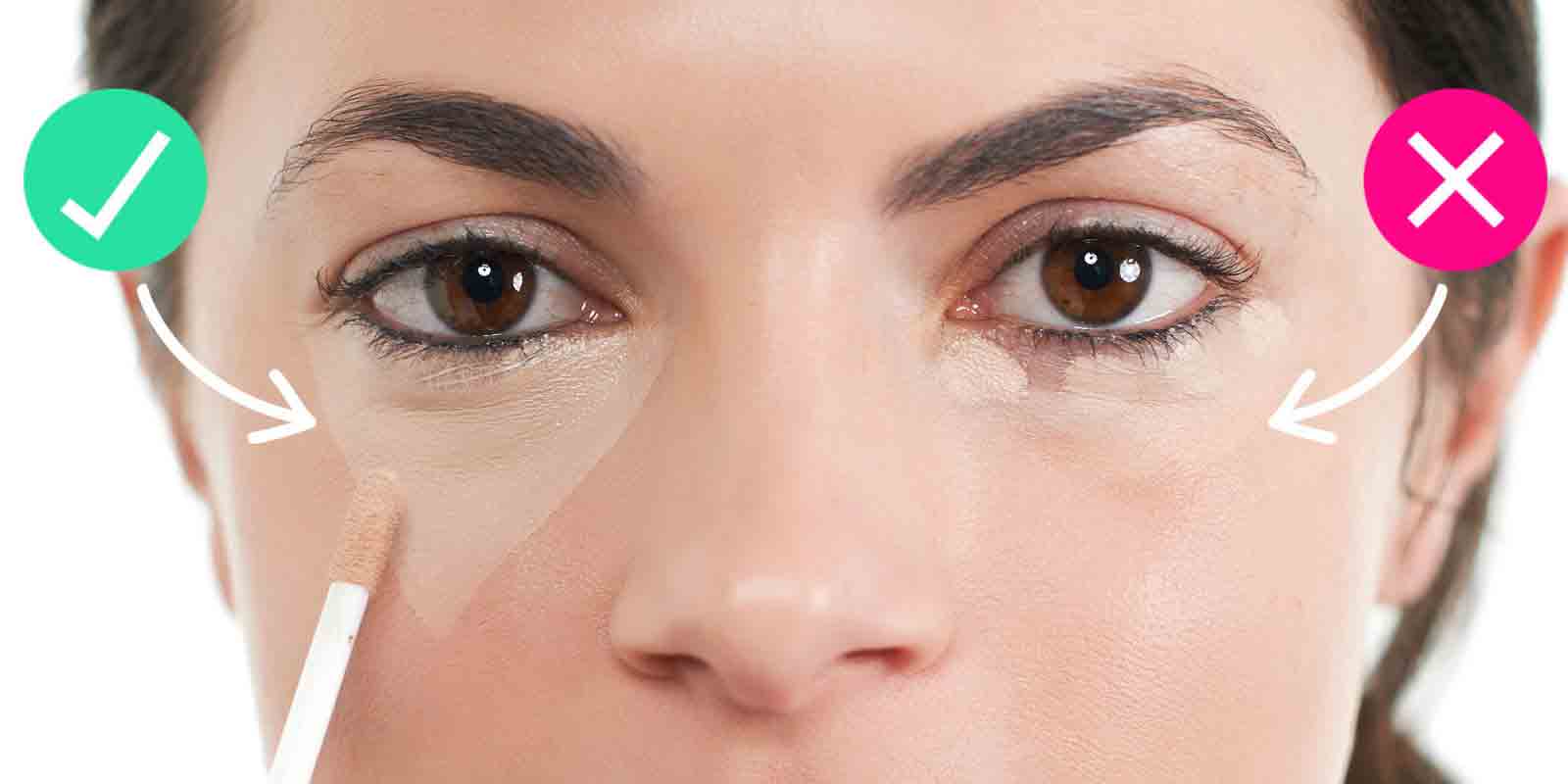 8. Ruined Eye Makeup:
Pakistani Party Makeup Mistakes: Last but not least, party makeup mistake to avoid in Pakistan, is that most of the time Pakistani girls avoid the under eye area and in the afternoon their eye area turns out dull, black and oily. It is because the under eye skin is much oilier than the rest of the face.
Makeup Tip: Powder the under eye area with the help of small eye shadow brush so that your eyeliner and eye shadow will be last longer and gives you a  fresh look. See here: Top 10 Makeup secrets and tips that nobody will tell you.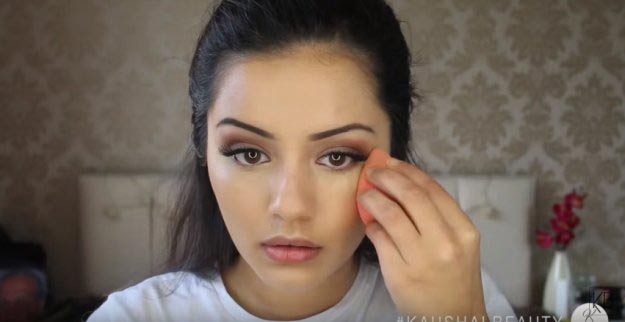 Above you have learned about the most common Pakistani party makeup mistakes to avoid in Pakistan. I hope that this article must have taught you something and was helpful, especially for the Pakistan girls. Try to avoid all of these Pakistani party makeup mistakes and use the solutions mentioned above. If you find any difficulty then feel free to comment below. We read and respond to every comment.