Do you want to know 5 simple steps for a natural makeup look for girls? Almost every woman needs to do her makeup on a daily basis, so instead of applying heavy routine makeup (which will definitely cater to damaging your natural skin), one must know about simple natural makeup tutorials. That's why this article will help you regarding natural makeup look products and 5 easy steps to get a perfect look for dark, brown, or combination skin tone.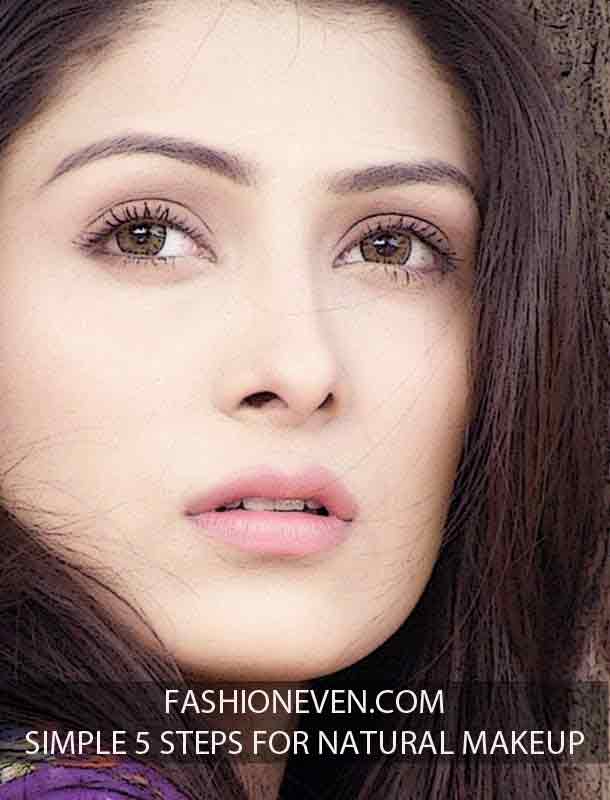 Daily routine makeup is staggeringly sought after by every girl to get a charismatic charm that appeals to everyone in this voguish world. Especially the College or University-going girls must not have a caked face because that recedes the natural beauty and engenders the crummy aspects.
To avoid the consumption of tons of makeup, make sure you are following all of the adept beauty and makeup tips for natural makeup.
How To Apply Makeup Step By Step For Beginners
Are you a novice? No worries, this step-by-step guide will also be helpful to achieve a natural makeup look for beginners.
Are you getting late to attend class or going to a job? Has no time or last minute to get a perfect makeover for your get-together party? Are your friends waiting outside and you didn't get your makeover yet? Now stop getting worried about all this, you just need 5 minutes to have a perfect makeup look.
Get your hands on the natural makeup tutorial less than FIVE MINUTES! Yes, it's no surprise, because I am going to share effective and best makeup tips that will help you regarding, how to apply a perfect makeup for everyday look and application of different cosmetic products.
Natural Makeup Look Products:
Foundation
Pink lipstick/lip gloss
Blush on
Eyeliner
Mascara
To have a neutral, flawless and glowing makeup, do not over utilize the makeup products. You can probably attain a natural look by using the right and best makeup brushes with right techniques.
FOUNDATION APPLICATION
Take a little amount of foundation and apply it on all over your face, with the help of a foundation brush or a sponge.
Make sure that the foundation matches your skin color and equally applied to all areas of your face.
Apply properly around the nose, ears, inner corners of eyes and jaw line.

PRO TIP

: Blend a little amount of foundation on your neck, if it gets invisible, then it's the perfect color for you). This makeup guide also serves as natural makeup tutorial for brown or dark skin.

2. EYELINER APPLICATION
Get a matt eyeliner and apply it carefully over the top of your upper eyelid.
Stick to the thin line to get a natural makeup look.
To avoid party makeup mistakes, try to follow each step accordingly or you may get a helping hand when applying eyeliner.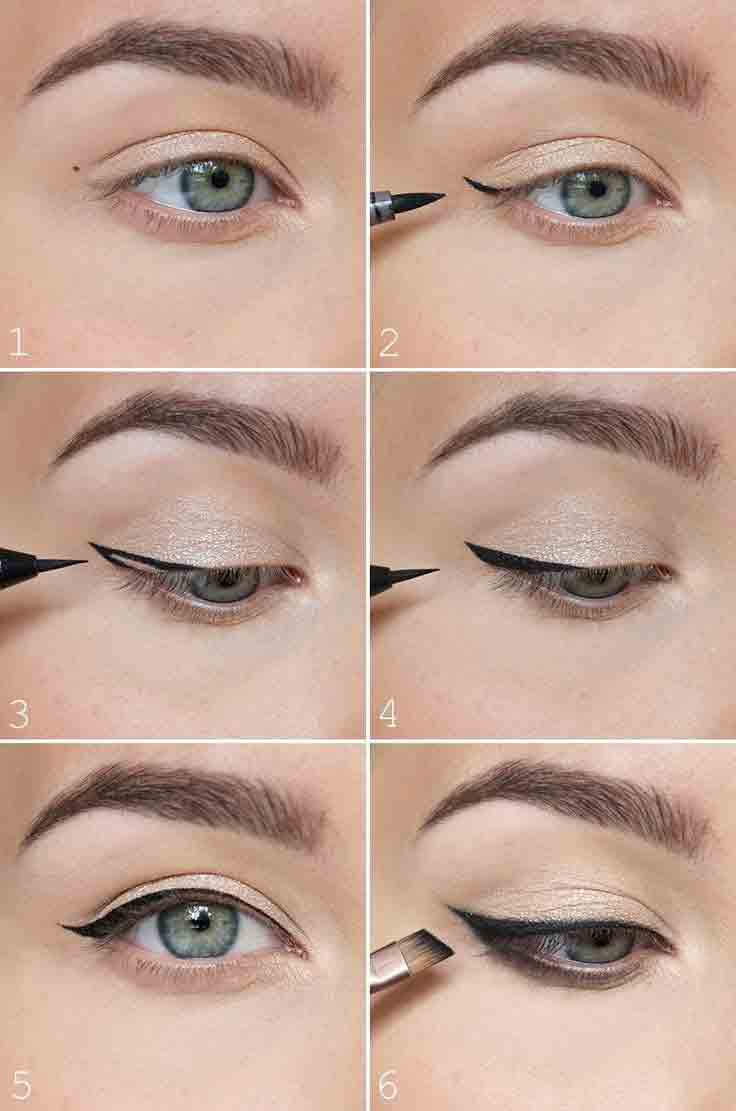 3. MASCARA APPLICATION:
Apply mascara (only one coat, because two to three coats are preferred in party makeups).
Try to apply less makeup as possible as you can, as it will give you soft, smooth and natural makeup look.
PRO TIP: Beginners can use a business card to get the perfect mascara application). See here party eye makeup tutorial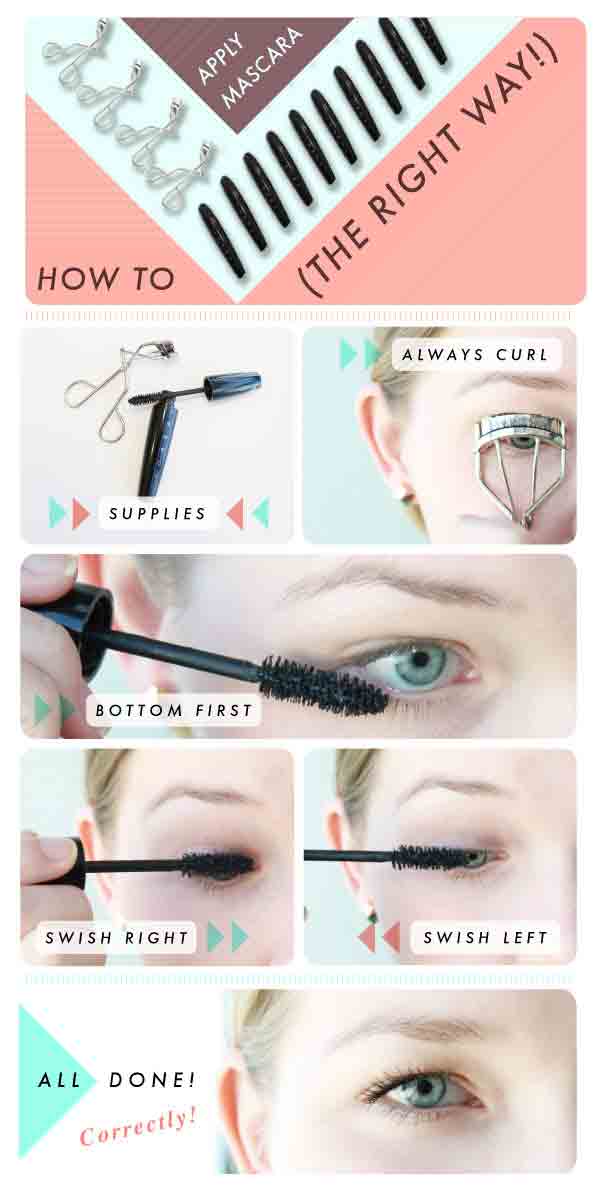 4. LIPSTICK OR LIP GLOSS:
Choose a baby pink or nude lipstick (preferred) and apply it properly on your lips.
Double coating will make your lips fresh and fuller.
After that you may apply a little amount of lip gloss on your lower lip only, in order to get some shine and then blend it. Must check out the steps to apply long lasting lipstick

5. BLUSH APPLICATION
Finish off with the application of blush on (peach or baby pink color) to have a fresh and younger looking skin. Always remember that, LESS IS MORE!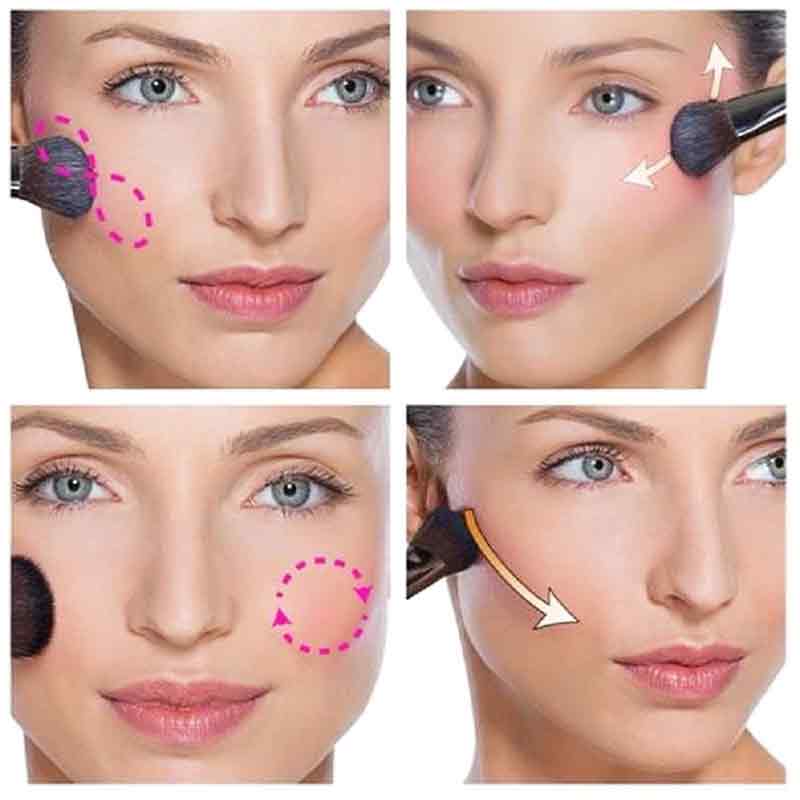 We're done!
I've spent much of my time flipping through magazines and watching the make-up tutorials just to know about the simple and natural makeup for girls. Because I love to do make-up by myself. That's why today I've shared some of my everyday tips for simple and natural makeup look that every girl must know!
Relish your glamor with these useful, easy and simple 5 steps for natural makeup for girls. If you find any trouble regarding natural makeup tutorial for beginners step by step, then feel free to contact us via the Contact Form, or comment below. We love to help you because we do read your every comment and feedback and reply to them as soon as possible.