In this article you will get to know about the latest Maria B Eid dress designs with price. Maria B recently has launched it's exclusive Eid collection for young girls and women with affordable prices. Choose your favorite dress online and grab it from your nearest outlet of Maria B. Glam this upcoming Eid with tremendous styles of Maria B dresses for Eid 2023-24.

Surprise everyone this season with your stylish Eid dress. This collection is full of attractive colors that will make you stand out from the crowd. After the Holy month of Ramadan, there is going to be a most precious and Holy Eid event for the Muslims all around the word.
Most of the time, after the 15th fast (Sawm), people in large numbers rush towards the various shopping malls or search online through the websites in order to get one of their desired dress for Eid. Must check here Best Maria B Kids Party Dresses.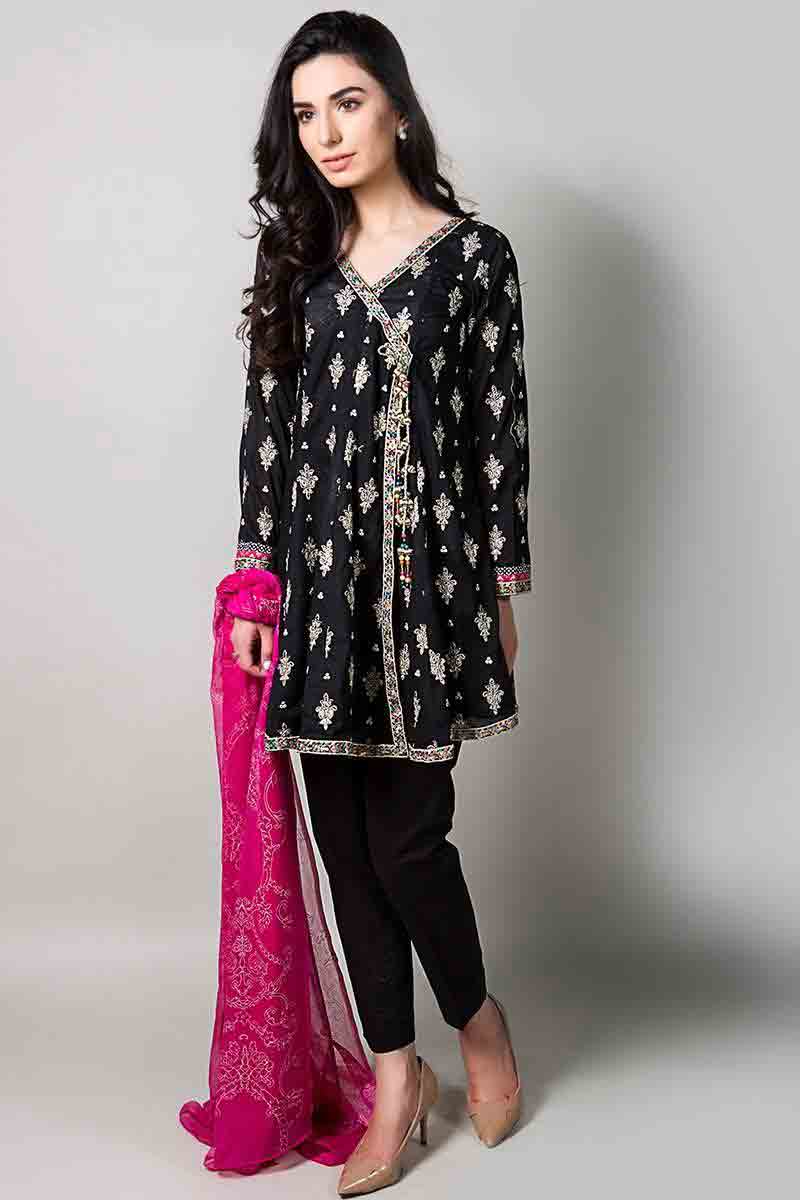 Black Suit Rs. 7,900/-
Maria B Eid Dress Designs With Price
Here we have gathered some of the most decent and marvelous dress designs by Maria B fashion designer. This collection has been shown with price details and description regarding fabric, quality and available sizes online. If anyone is interested to buy any of the following dress designs, then feel free to contact us or you can simply purchase your desired outfit from the official website of Maria B.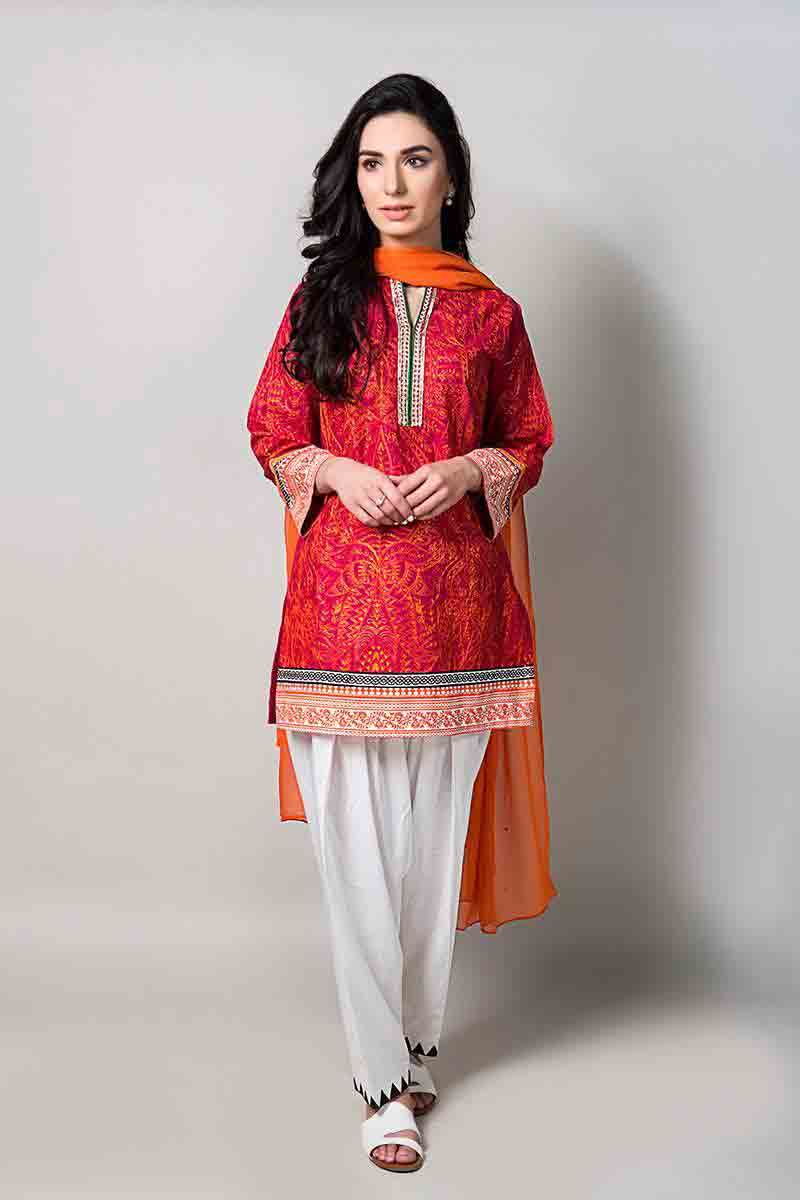 Pink Suit Rs. 6,500/-
Men, Women or especially the kids gets even more excited for this upcoming Holy event. It is because all the Muslims have to wear the newest outfits on the festive of EID, in fact it is because they feel pleasure from inside that they had successfully done with the Holy Month and gathered the lots of blessings during the Ramadan.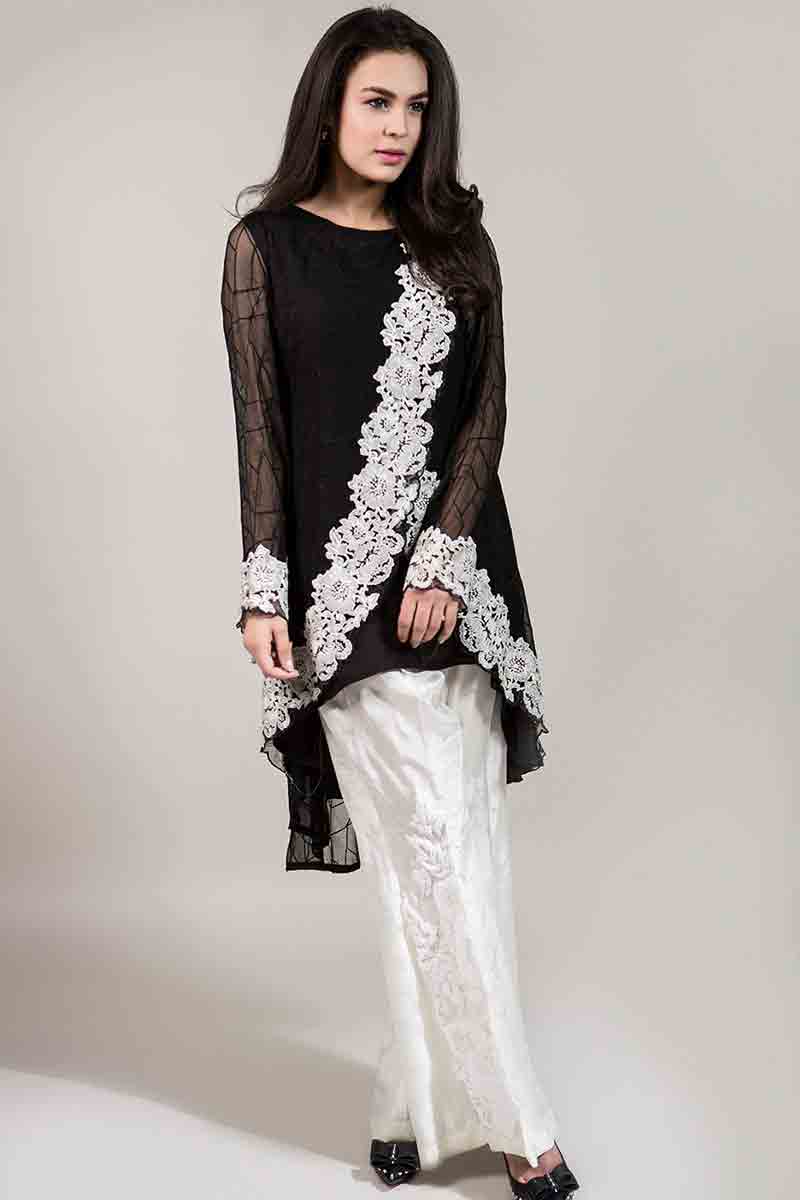 Black Suit Rs. 15,400/-
Most of the time when it comes about young girls and ladies, everyone wishes to have one of the most stupendous outfit for Eid festival, which will enhance their overall beauty. So, are you tired of searching the best designer dresses, stunning shoes and astounding accessories for upcoming event of EID? No worries, Today, we are here with the latest styles of Maria B Eid dress designs with price.
New Eid dress designs for girls
About Maria B Dresses For Eid 2023-24:
Maria B is one of the most tremendous designer brand of Pakistan with the vast retail network providing the best fabric quality and attractive colors and designs all around the fashion world. This company was founded by Maria, almost 14 years ago in with the vision to offer the products and designs for what women aspire to wear. Check out the exemplary work of Maria B Eid dress designs.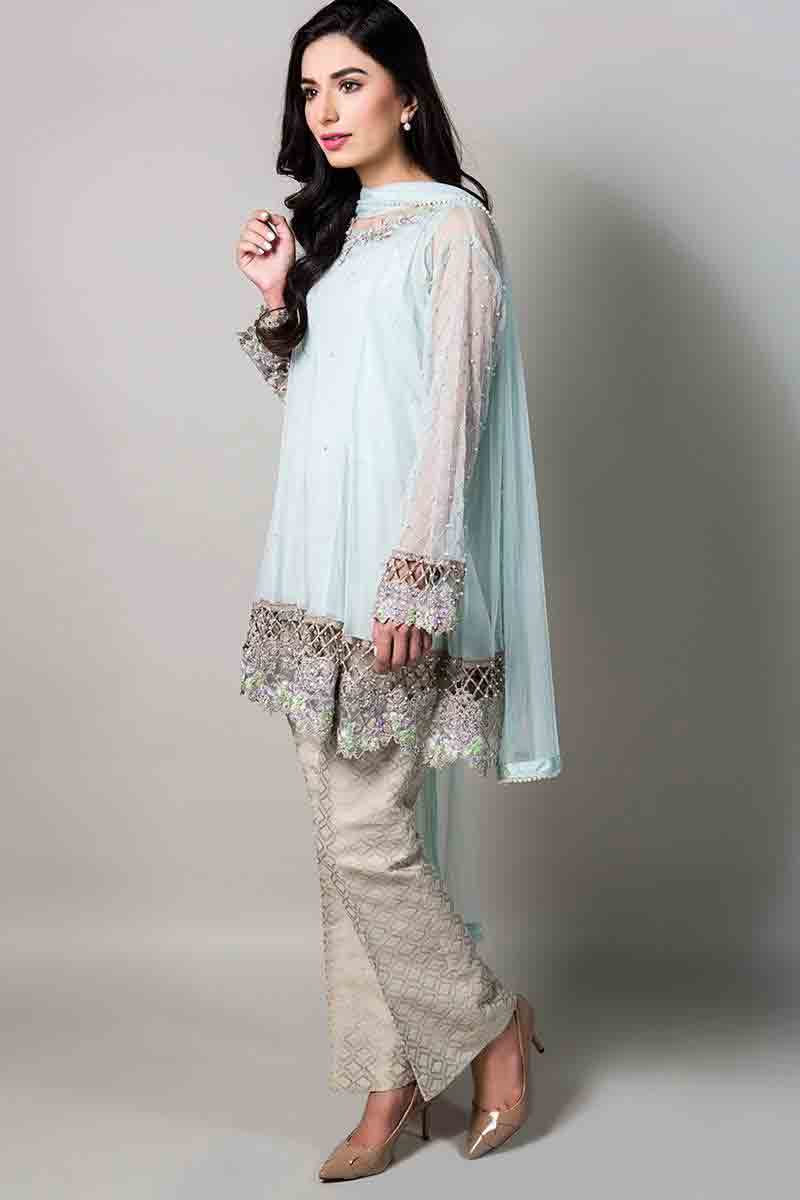 Light Ferozi Suit Rs. 15,800/-
Maria B is one of the most splendid brand for women, who has managed to create massive following in the thriving fashion industry all around the world. Maria B Eid dress designs are coveted by not only Pakistanis but also by the people who lives abroad.
All of these dress designs are filled with the most attractive colors like peach, aqua beige, brown, pink, coffee, light green, grey and much more. These refreshing colors are the symbol of simplicity and decency that attracts the people towards the outfit.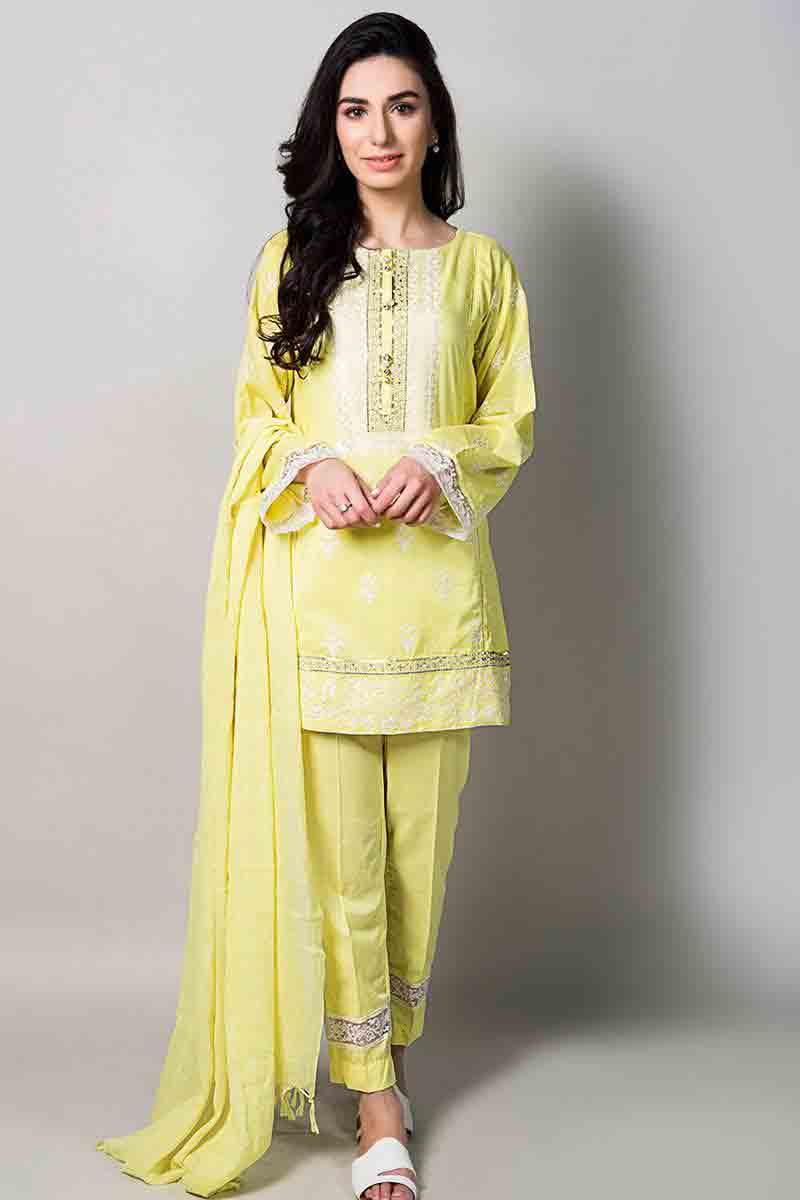 Yellow Suit Rs. 6,900/-
These dresses have been designed by the most artistic and skilled designers at Maria B. That's why the fabric quality and embroidery thread used for this collection is far good than the other brands. Although Maria B doesn't comes with the higher prices like other brands formal wear but it can be affordable for many of us with the best and reasonable prices, especially for this latest collection of Maria B Eid dress designs shown here with price.
Everyone prefers the quality and designs of Maria B Eid dresses that differentiate this brand from the others. Maria B has diversified into Couture, Luxury pret, Mbroidered, Evening wear, Cotton, Mgirl and Maria B kids Apparel and it categorizes as Formal, Casual and Unstitched lawn, or embroidered.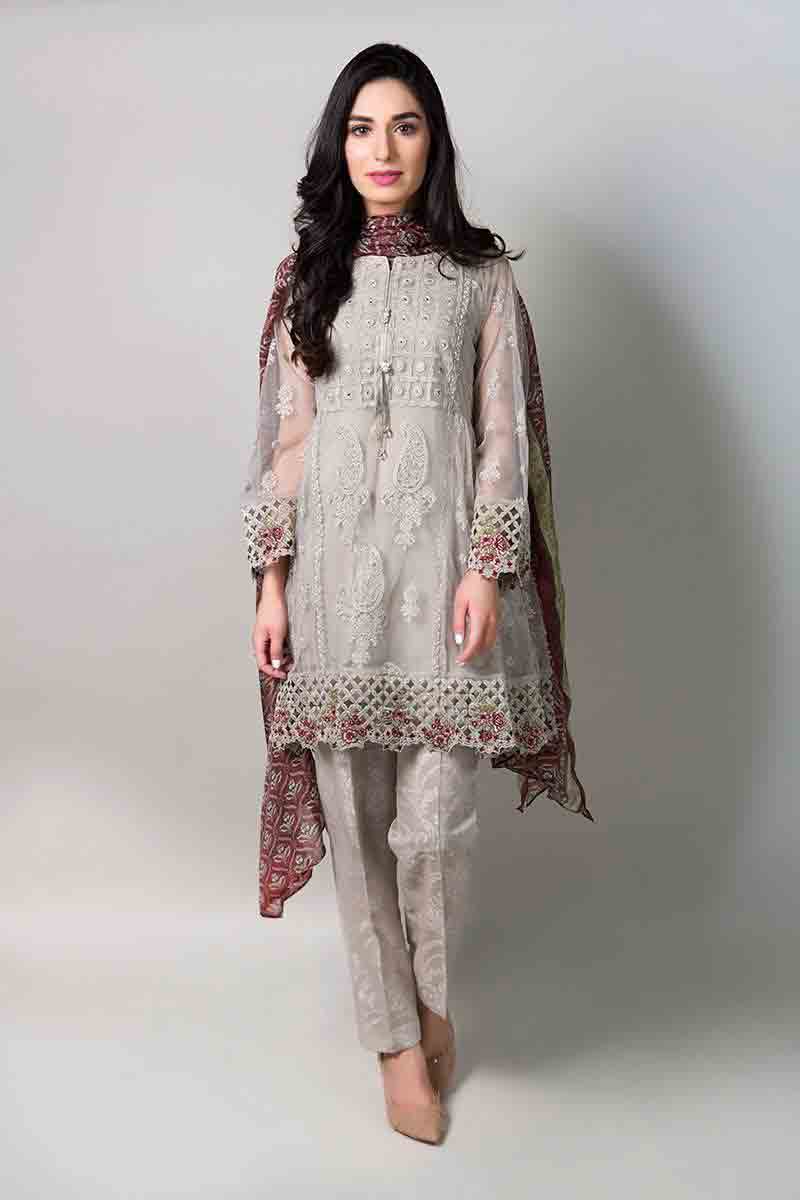 Light Grey Suit Rs. 16,890/-
Maria B's unique designs, reasonable prices, use of refreshing color scheme and high quality fabric make her one of the most sought after names in the fashion industry of Pakistan. Let's have a look at the most sophisticated latest Maria B Eid dress designs shown with price.
You can easily purchase elegant designer outfits online without any hesitation about the fabric quality or color scheme. As the other top designers such as, Khaadi, Nishat Linen, Asim Jofa, Sana Safinaz, Origins, Ego etc, have introduced their latest EID collection, Maria B have also launched it's exclusive EID fancy party wear dress designs for young girls and women.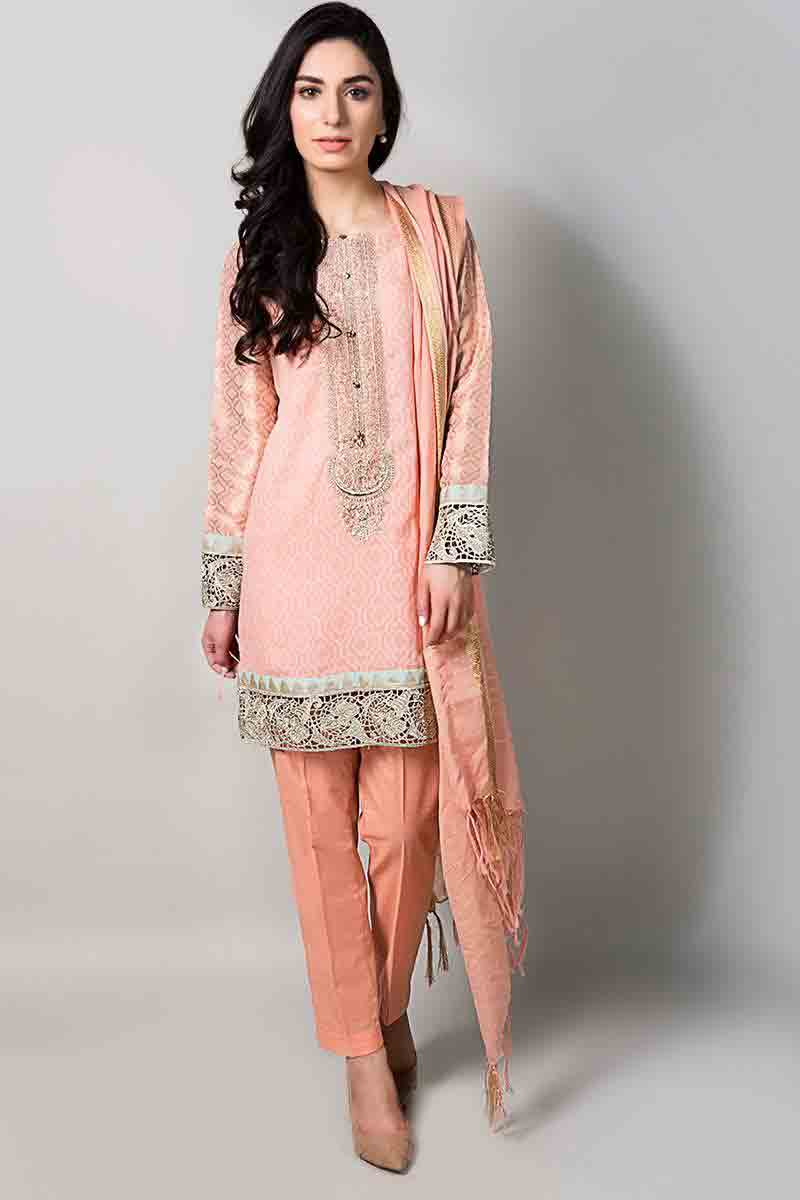 Peach Suit Rs. 6,300/-
Maria B Stitched, Unstitched (lawn, linen and embroidered) and ready-to-wear latest styles of Maria B Eid dress designs are available in stores now, so go get yours and make this event memorable for years. HAPPY EID MUBARAK!