Eid ul Azha is ahead and today we have gathered some of the most beautiful Pakistani girls dresses for Eid ul Azha 2023-2024 by Gul Ahmed. All of this latest Eid ul Adha collection revealed by Gul Ahmed is full of attractive colors and elegant embroidery work on neckline, shirt borders or daman, sleeves borders and back motifs on dresses.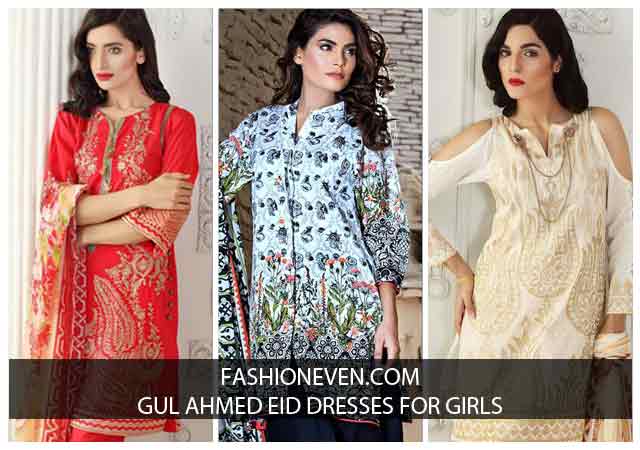 New styles of girls dresses for Eid ul Azha, includes short shirt with capri pants, knee length shirt with trousers, front open shirt for girls, long shirt with umbrella sleeves, boat neck shirt designs by Gul Ahmed, plain shalwar kameez for girls with peekaboo sleeves and Pakistani short shirt with knotted sleeves for girls on upcoming Eid festival. Choose your classic Eid outfit from the newest collection and stand out from the crowd. Must check out Zahra Ahmad Eid Dresses.
Gul Ahmed Eid ul Azha Collection 2023-24 For Girls
You can buy these dresses online from the official website of Gul Ahmed shop or rush to your nearest stores and outlets of Gul Ahmed and have a great influence on others at upcoming Eid special day. Latest girls dress designs are full of elegant yet attractive color scheme such as yellow, purple, off white, lime, pink, light blue, red, green and much more. See here Girls Eid Dresses In Pakistan By Nishat Linen
Must Check New Eid Fashion For Girls:
About Gul Ahmed Brand:
Gul Ahmed shop is surpassing from the diverse global arena by overcoming the limitations of possibilities when it comes to weaving, printing, embroidery & embellishments of dresses for girls on Eid ul Azha. The goal of Gul Ahmed shop is to introduce the new lifestyles for Men, Women, Kids and Ideas Home. Gul Ahmed chain has expanded upto sixty stores across Pakistan since its inception in 2003.
Because of the strong pedigree, these dresses are fashionable contemporarily yet elegant. Gul Ahmed has a vast range of product mix as followings:
Gul Ahmed Menswear, Women outfits and Kids wear:
Stitched dresses
Unstitched suits
Western collection by Gul Ahmed
Casual dresses
Formal fancy party wear
Luxury pret dresses for girls
Festive collections
Summer premium
Winter wear
Outerwears
Lowerings or bottoms
Accessories by Gul Ahmed
Kurta collection
Shalwar kameez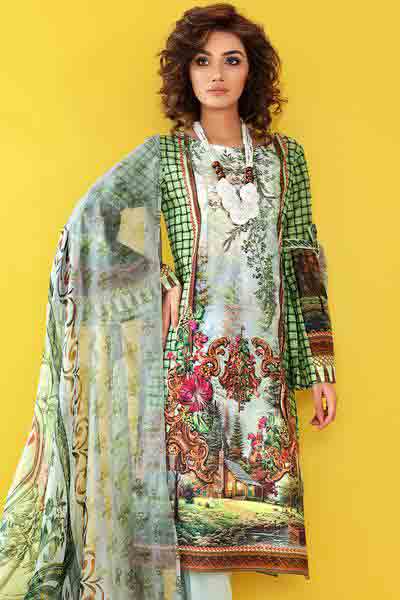 Gul Ahmed Ideas Home:
Bedding by Gul Ahmed (bedding and cushions)
Bath accessories (bath towels and mats)
Home Accessories
See here New Eid Dress Designs For Girls In Pakistan
Ideas By Gul Ahmed:
Formal and Semi formal wear
Polo shirts
G-pret wear by Gul Ahmed
Chantilly Chiffon
Chairman Latha (for men)
Digital-print Kurtis
Accessories (shoes and handbags)
Pakistani Girls Dresses For Eid With Images
Check out the new designs of party wear dresses with images presented by renowned Pakistani fashion designer, Gul Ahmed shop. Gul Ahmed has showcased the simple shalwar kameez for girls in Pakistan which is brought in a variety of fabrics including Lawn, Khaddar, Karandi, Viscose, Cambric, Chiffon, Silk, and Latha. Here we have shown all the Pakistani girls dresses with images which offer a fancy party wear to casual dresses for girls by Gul Ahmed shop. Here are the new Pakistani dresses for Eid by Deepak Perwani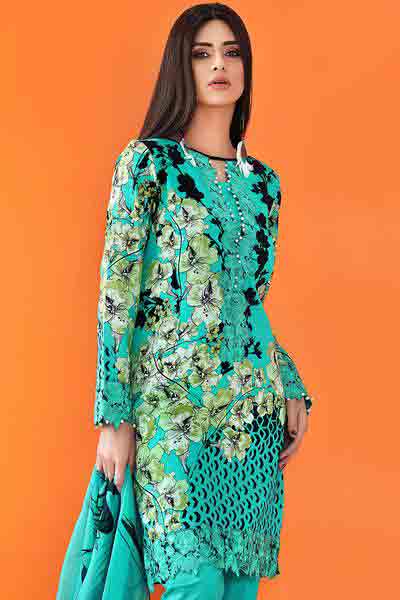 Online shopping was never so easy, now you have to choose your favorite dress online and place the order right there. Cash on delivery has great influence on our lives especially for Pakistani girls. Gul Ahmed shop's motto is to provide excellent quality and services to its customers.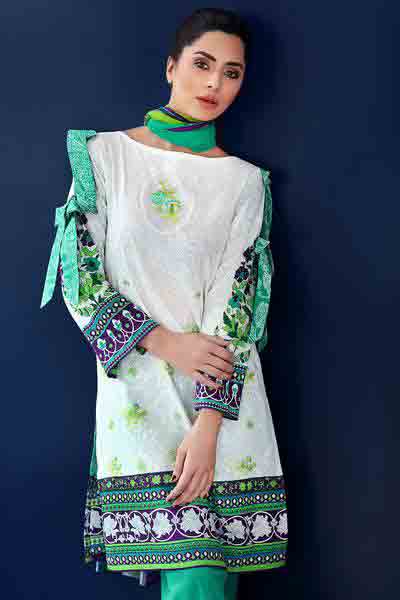 Above you have seen the variety new dresses for girls on Eid ul Azha 2023-24 presented by Gul Ahmed. of So, if you haven't selected your dress yet, then hurry up, grab your fave party wear and be the sunshine at this upcoming Holy event of Eid.
If you find any difficulty in purchasing or placing an order online any of the above girls dresses for Eid ul Azha 2023 by Gul Ahmed, then feel free to contact us or comment below. Let us know that which dress from this collection you have bought and you can share your experiences about your Eid outfit with us.