Since the Eid 2017 is ahead and we are here with the simple Eid hairstyles 2017 for Pakistani girls. On Eid special day, no one can resist to get themselves well dressed with an attractive Eid outfit and a perfect Eid party hairstyle. Thus, today we have decided to show you the most beautiful Pakistani hairstyles 2017 for girls on this upcoming Eid.
These simple eid hairstyles for girls are not only easy to make but you can make these hairstyles by yourself, even if you are not good at it. This article will help all the girls to get some idea about elegant Eid party hairstyles that will complement their Eid dress as well as that hairstyle must be according to the face shape. Be the sunshine with the best Eid hairstyles 2017 for Pakistani girls.

Latest Eid party hairstyles 2017 for Pakistani girls now have become trendy, not only in Pakistan but all around the fashion world as well.
When we talk about simple Eid hairstyles 2017 for Pakistani girls, it is said that "Your hair defines your personality", as we all know that if you are wearing a classy outfit, having a super gorgeous makeup look but terrible hair! What is that for? Now suppose if you have done your hair pretty well and just paid a little attention to them, that can change your overall appearance in no time! Yes, it's true. That's why we are here with the best Eid hairstyle ideas 2017.
You can compare these easy hairstyles for eid with the girls summer short hairstyles 2017.
These latest Eid hairstyles for girls will go perfect with:
Pakistani Girls Hairstyles 2017 For Eid Party
Be the queen on Eid special day by getting stylish from top to bottom with these stunning easy and simple Pakistani hairstyles 2017 for Eid party. After getting all dressed, make sure to give some time to your hair. Before you are about to make best Pakistani girls hairstyles 2017 for Eid day, follow the steps mentioned below:
Prepare your hair for the simple Eid hairstyles 2017 (if they are wet, then use hair dryer that will allow your hair to dry quickly)
Make sure that you apply some amount of heat protector before you use hair straighter or hair curler.
Choose that hairstyle which is according to your face shape and that also complement your Eid dress.
Practice at least 3 times your chosen hair style before the upcoming Eid. (You can try on your sister or friends)
Before you get started make don't forget about the: Check out here half up half down party hairstyles 2017

Bobby pins
Rubber band
Hair styling products (Hair curler or hair straighter)
Heat protector
Pearls or flowers (optional)
A teasing comb
A hair brush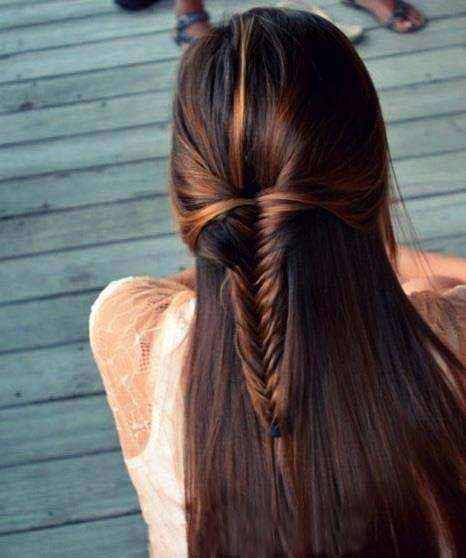 All of these simple Pakistani hairstyles 2017 for Eid are suitable for short hair, medium hair or long hair length. These hairstyle includes:
Braided hairstyles for Eid Day
Loose waves Pakistani hair style simple
Braid with curls hairstyles for Pakistani girls
Loose curls Eid hairstyles
Pearl adorned hairstyle ideas
Floral braid Eid hairstyle
Loose curls for long hair length
Twisted front hair style
Tight curls with puff hairstyle
Simple hairstyles for Eid day
Latest Bun hairstyles
Best bump hairstyles for Eid
Side curls for long hair
Short straight hairstyles for Eid
Easy updo hairstyle ideas
Natural curly hair trend
Front hair puff hairstyle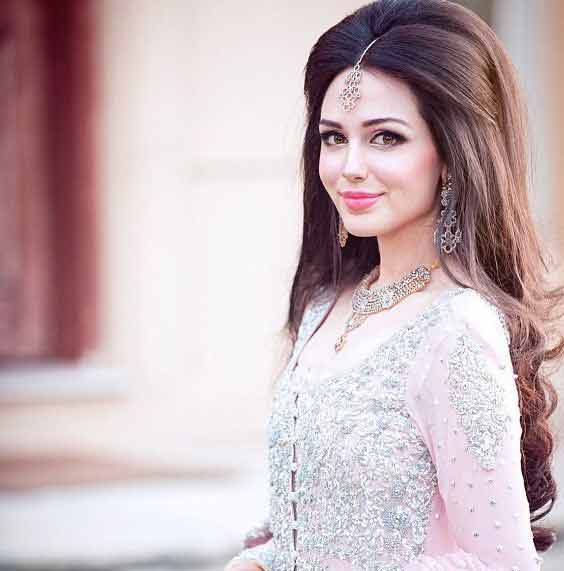 Pakistani Eid hairstyles for long, medium and short hair
All of these trendy girls hairstyle for eid 2017 in Pakistan can be easily made on every type of hair length whether your hair is long, medium or short length you. Give a try on your hair and for sure you will enjoy making hairstyles. Hair styling is super easy and fun to make you just need to pay little attention in order to get much more from it. See Here easy party hairstyles tutorial 2017
Get inspire from the simple Eid hairstyles 2017 with images and different pictures shown below. All of these Pakistani girls hairstyles are super easy and simple that will make you look stand out from the crowd.
Now you have got the idea from best Eid hairstyles 2017 for Pakistani girls. Choose your best hairstyle for upcoming Eid event and practice that hairstyle a little bit before the Eid day.
We hope that this article helped you for making the super gorgeous simple Eid hairstyles 2017 by your own that are best and easy to make in no time. If you people find any difficulty then let us know via comments and we will try to help you.