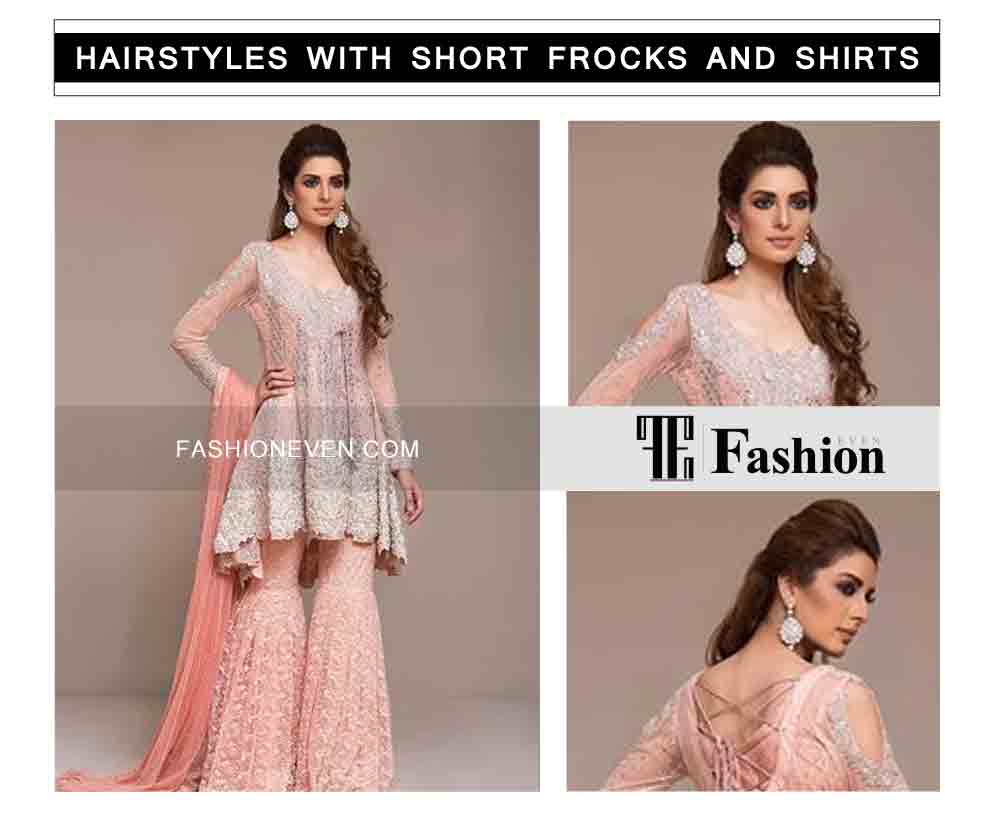 Check out the latest Eid hairstyles with frocks and shirts for young girls and ladies. As we all know that the Year 2024-2025 is all about short partywear dresses including, short frocks, shirts and peplum with sharara pants or Pakistani net frocks and net gowns. So why not try the gorgeous hairstyles. Today you will find the Eid party hairstyles, from edgy knotted hairstyles to super romantic updos that will go perfect with peplum or short frocks.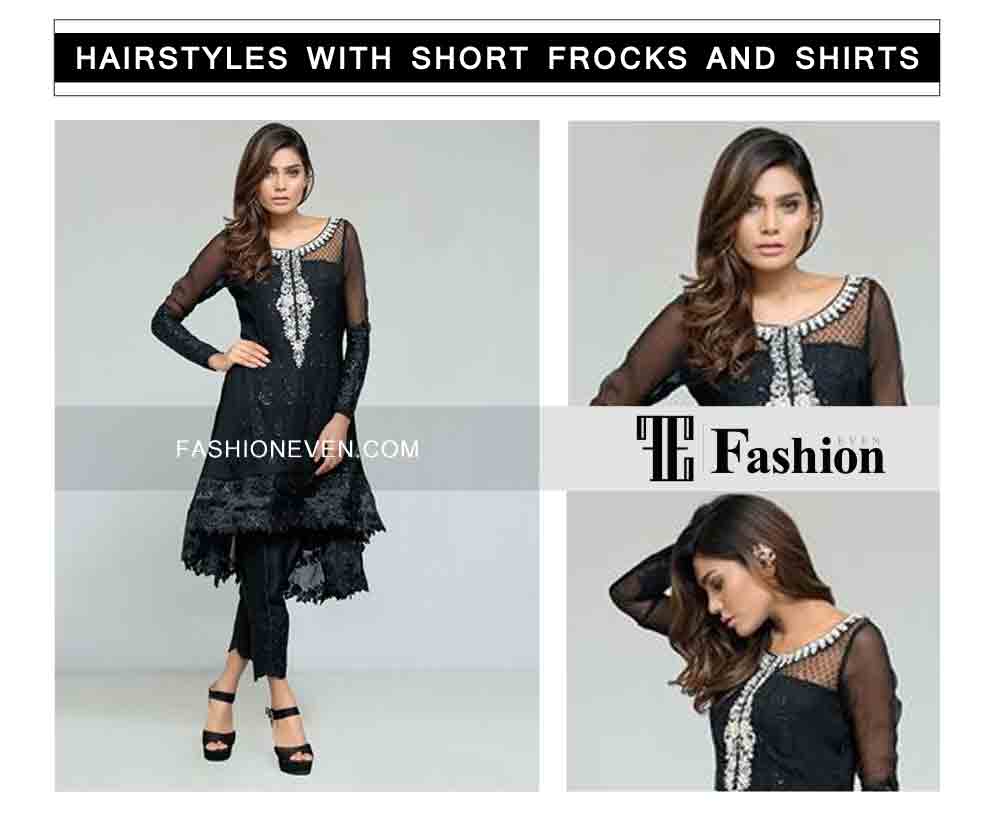 Hairstyles With Frocks And Shirts For Eid 2024-2025
Wedding season and Eid Ul Fitr is upon us, the clock is ticking to make the big plans for special days and nights, so we are here to finalize your party look. Besides making a selection of party dress just like short frocks, shirts and peplum, Eid party hairstyles are one of the most important constituent that must cope with short frock dresses.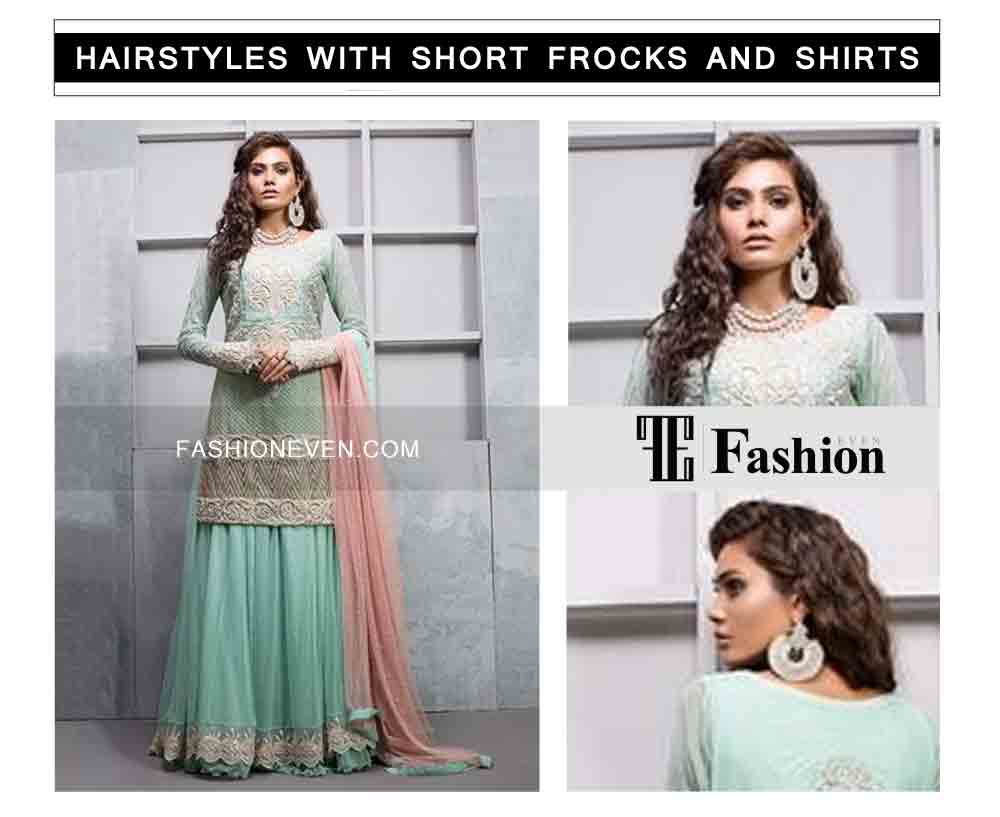 In this article you will learn the followings about Eid party hairstyles with frocks and shirts:
Front hairstyles
Back hairstyles with short shirts
Eid hairstyles for short hair, medium hair and long hair lengths.
Straight party hair
Tight hair curls
Hair bun hairstyles
Side hair bun with frock
Hair updo party hairstyles for eid
Puff hairstyle with loose curls
Side swept hair curls with frocks
Wavy curls
Low pony tail party hair for Eid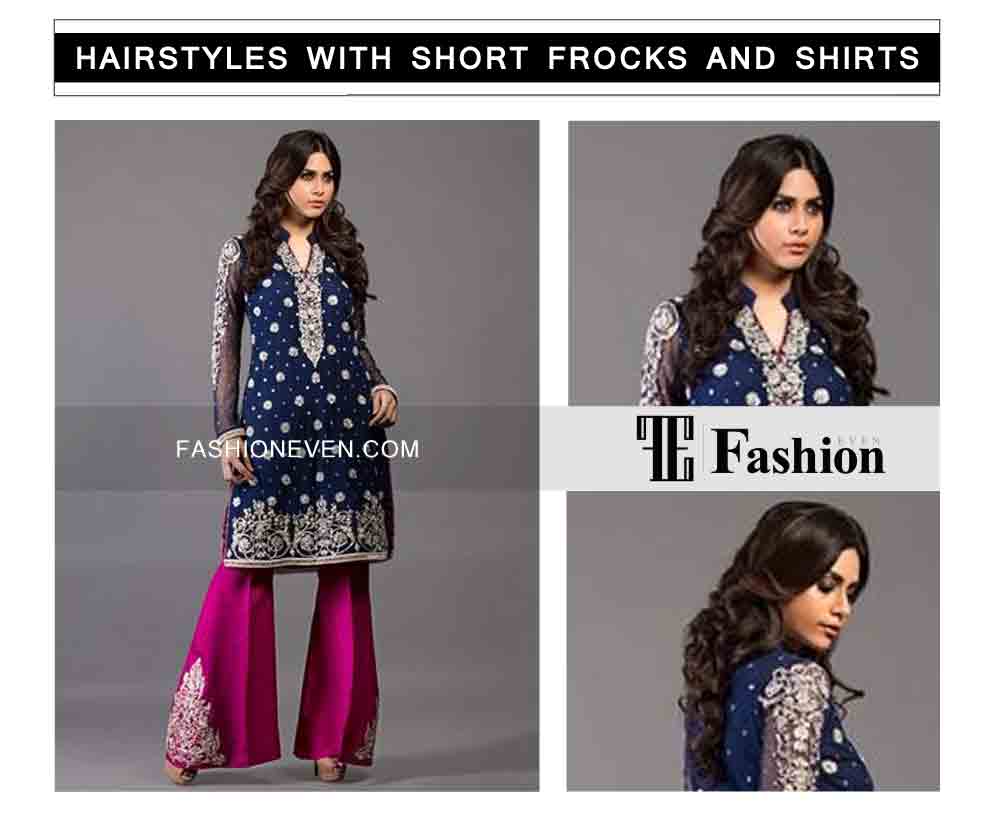 Must Check Pakistani Hairstyles For Girls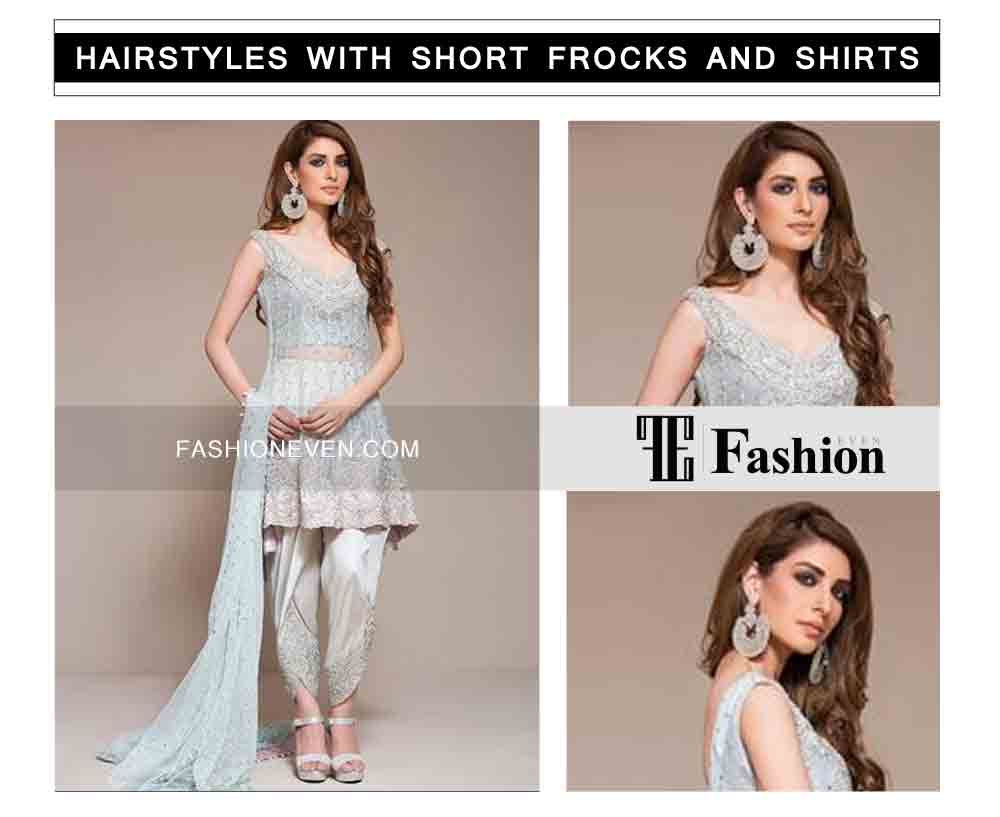 In 2024-2025, almost every wedding party or event is full of stylish peplums and short frocks with sharara that attracts everyone around. If you haven't choose your party dress yet, then check out this article about short frocks that will help you to get your favorite party wear or you can also design your own peplum short frock by copying the designs and color combinations.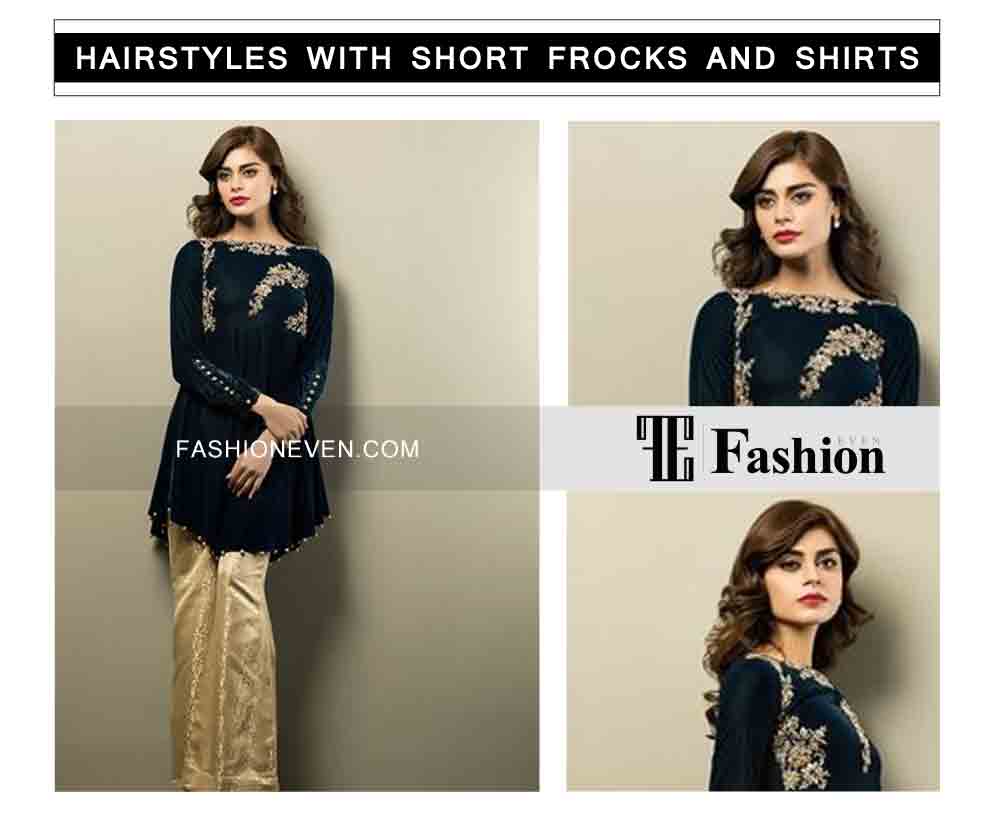 Matching your hairstyle with your party dress is something you need to take into consideration. Now a days everyone immortalize one's look on social media such as Instagram, Facebook profiles and so on, that's why you must look dapper from head to toe. It's pretty much essential to focus on the specific party hairstyles for Eid 2024-2025, according to your face shape in order to choose the best hair possible.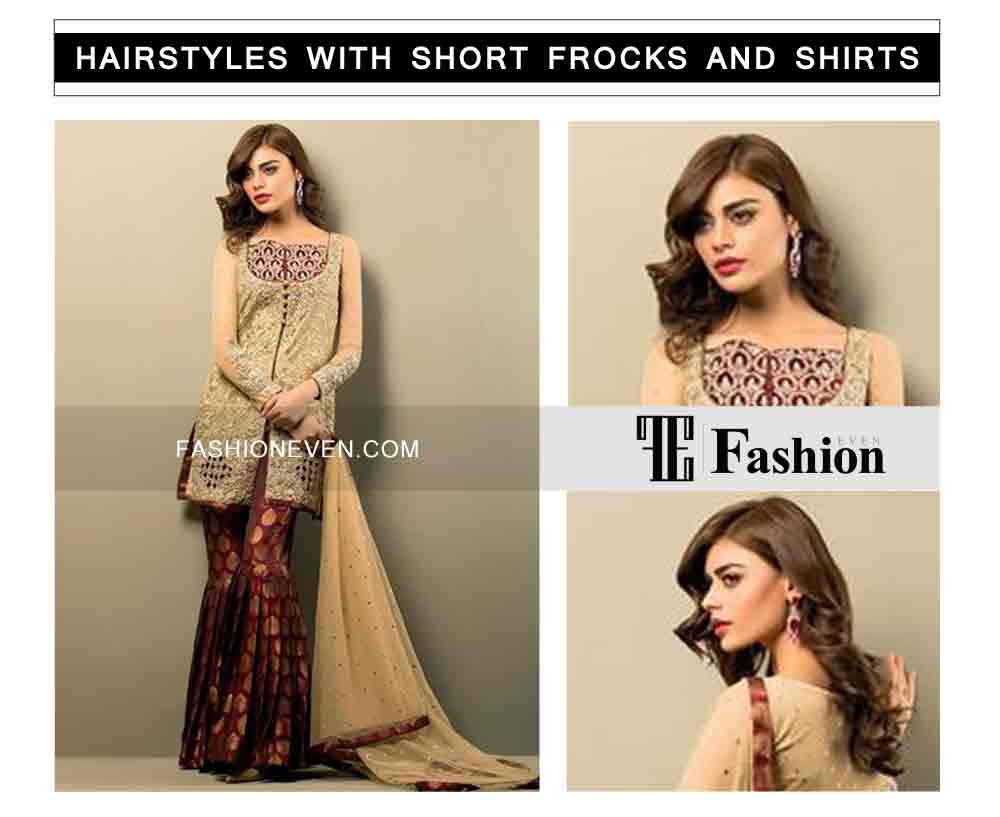 Give a try to these party hairstyles that goes perfectly with short frocks and peplums. There are number of things you must keep in mind about Eid party hairstyles when you are planning your short frock outfits for the event.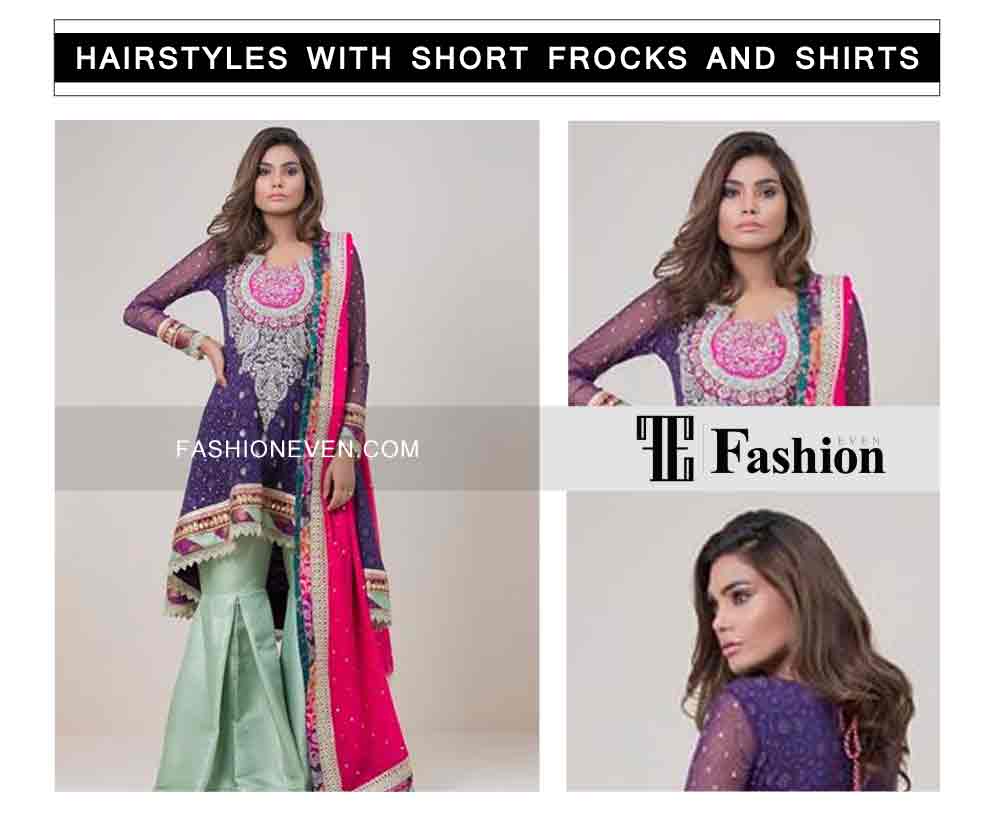 Here are the following Eid party hairstyles with frocks and shirts, you can wear with short frocks, peplums or shirts. We have cracked the tough nut for you and put together a guide on hairstyles with short frocks and peplum. In these following party hairstyles for eid with images, you will come to know how to style your hair from front and back that matches your outfit for the party. We want you to avoid mistakes about party hairstyles especially when you are about to wear short frock on this Eid.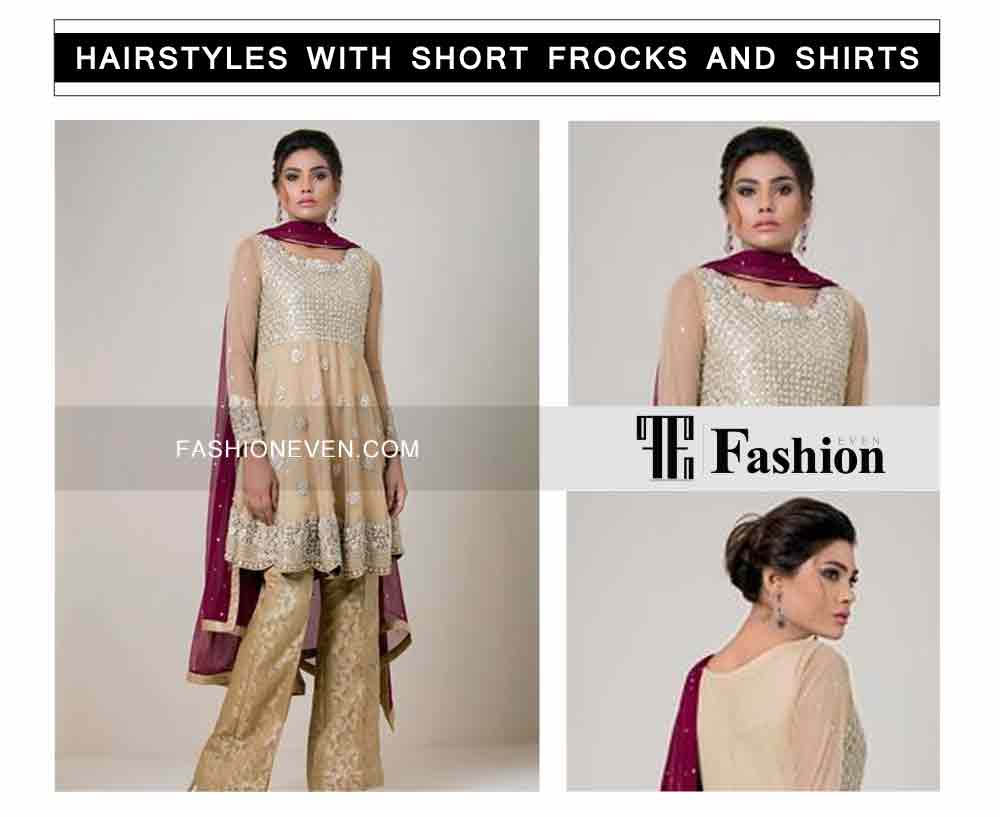 Before heading to the hairstyles, follow the steps mentioned below:
Prepare your hair for the simple Eid hairstyles (if they are wet, then use a hair dryer that will allow your hair to dry quickly)
Make sure that you apply some amount of heat protector before you use hair straighter or hair curler.
Choose that hairstyle which is according to your face shape and that also complement your Eid dress.
Practice the identical hairstyles at least 3 times your chosen hairstyle before the upcoming Eid. (You can try on your sister or friends)
Before you get started to make don't forget about the: Check out here half up half down party hairstyles
What you will need:
Bobby pins
Rubber band
Hair styling products (Hair curler or hair straighter)
Heat protector
Pearls or flowers (optional)
A teasing comb
A hairbrush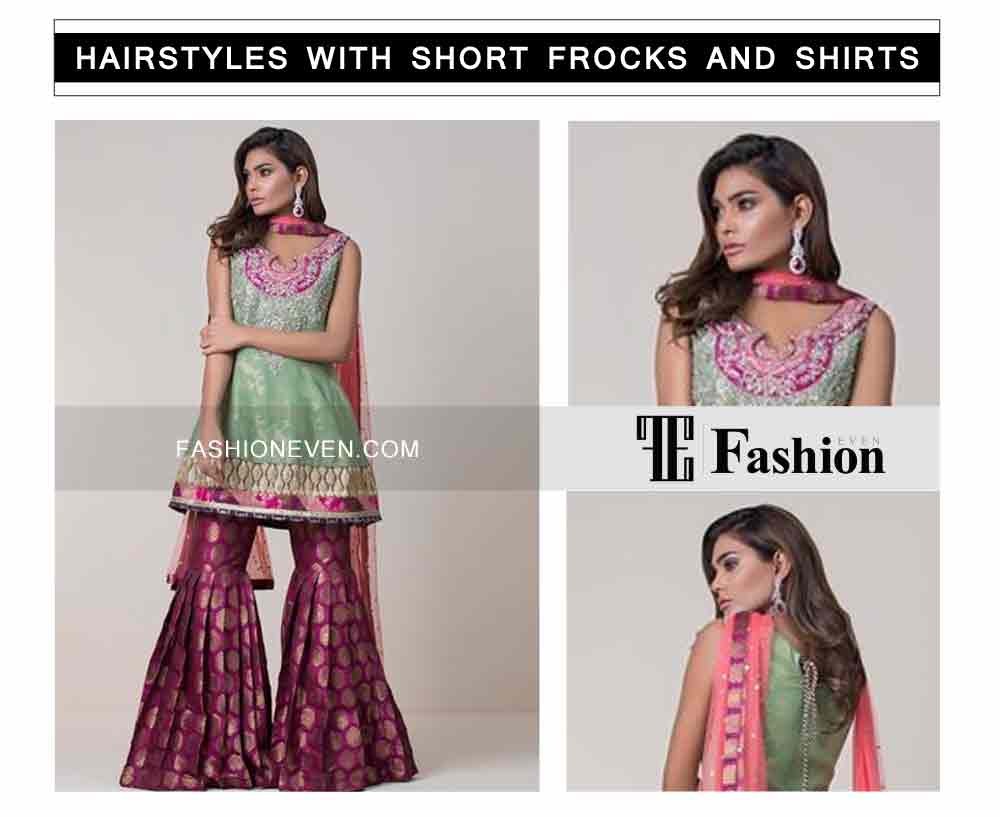 If you find any difficulty in making any of these Eid party hairstyles for long, short or medium hair then feel free to ask us the step by step guide.