Here are the best Maria B kids party dresses for wedding and party events in Pakistan. Choose your favorite party dress for your baby girl and make her princes on the upcoming event. Mariab kids dresses for wedding parties are mostly sought after by all Pakistanis either living in Pakistan or abroad. Grab your baby girl party dress by Maria B today and let her shine with glamor and style.

Choose the best dress from the images shown below and let your little girl become the sunshine of wedding party night. Maria B has her own official website where from you can conveniently shop online and get updates about maria b dresses for sale. If you find any dress below and willing to purchase online then you can visit Maria B official website for the collection of latest Maria B kids party dresses with price.
Maria B has revealed the latest collection of kids party dresses for little girls in Pakistan. Today we have gathered the new styles of baby wedding dresses Pakistani from Maria B kids wear.
Rich your little girl's wardrobe with these party dresses and let her become the trendsetter for other baby girls. Pakistani children clothes by designers are rather expensive same as if they are made for the young girls and women. Maria B never compromises with fabric quality, embroidery work, attractive colors and of course then demands the high prices even for kids clothing.
Don't miss the latest fashion for little girls in Pakistan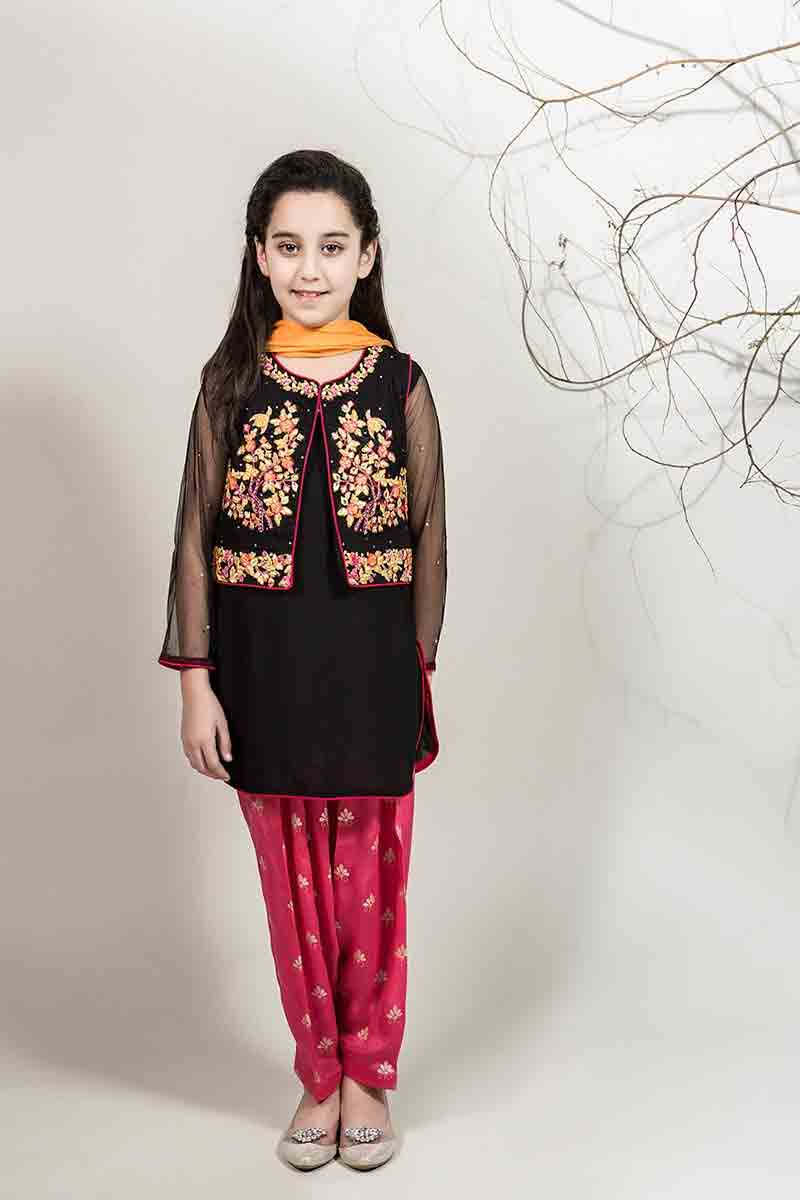 Maria B Kids Party Dresses For Wedding Party
Allow your little girl to play with different colors for this wedding season with the best Maria B kids party dresses in 2023-24. This time maria b kids wedding party collection is all about the tremendous color scheme and use of quality fabric to designs different styles of kids party dresses.
Maria B is one of the leading fashion industry in Pakistan not only for young girls and women but also for the Pakistani kids dresses for wedding parties. There are numerous websites from which you can get plenty of idea about kids wedding dresses, but we have searched a lot to crack this tough nut for you and filtered the latest Pakistani little girls dresses by Maria B designer.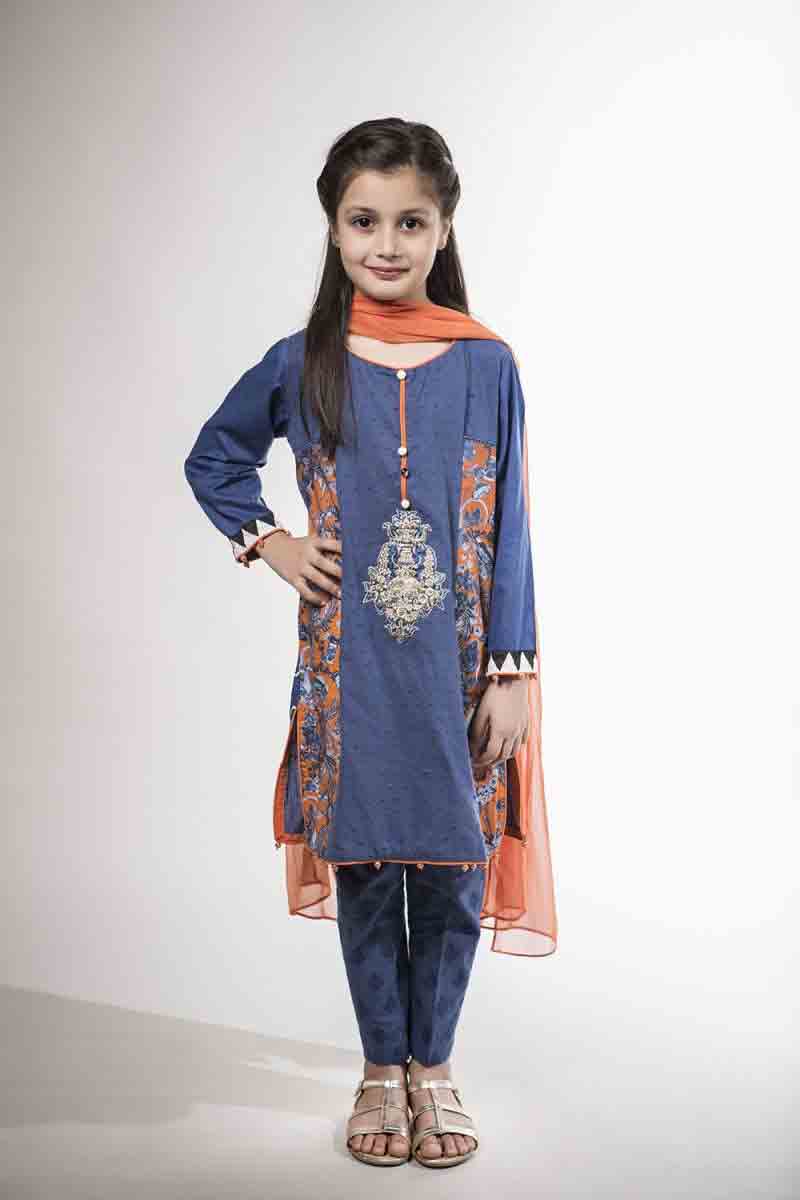 In this article you will learn:
What colors are in fashion for kids party dresses?

Baby pink, ferozi or sky blue, light green, peach, yellow, orange, magenta, white, black, red, maroon, silver, blue and so on.

Different styles and color combinations for kids dresses:

little girls shalwar kameez and dupatta styles
little girls kurti pajama designs
little girls shirt with jacket, trouser and dupatta
little girls long frock and short frock designs
little girls shirt with palazzo designs
little girls tulip shalwar style
little girls jumpsuit with jacket designs

Ideas to stitch little girls fancy dresses just like Maria B kids party dresses:

You can get the different ideas about how to design, stitch and style your kid's dress for wedding party from these best party wear dresses for kids. If you are good at stitching then surely you can give a try by your own. Fetch the different ideas about color combinations, designs and styles for little girls dresses from maria b kids collection and apply these ideas to get the most stylish party wear dress for your baby girl. Check out here short frocks designs.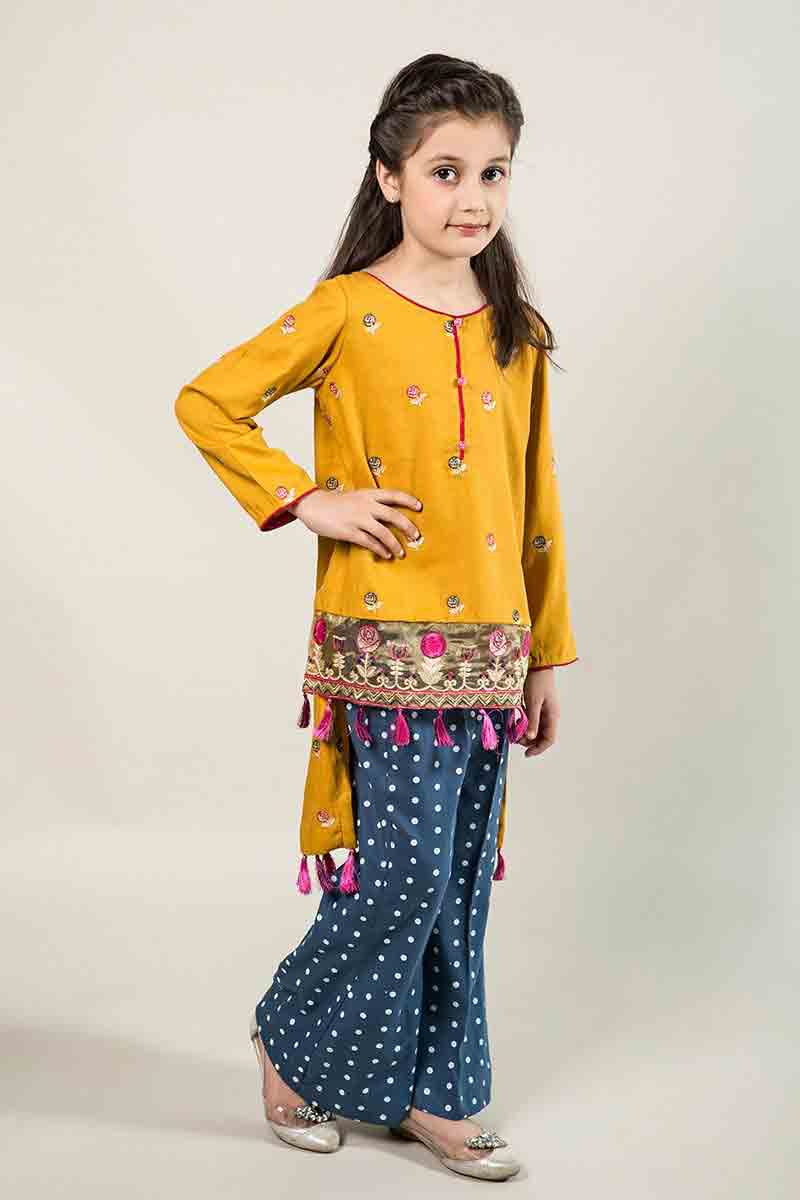 About Designer: Maria B
Maria B fashion industry was launched in 1999 and it has got much popularity all around the world. Maria B deals with a vast retail network both national and international. It provides the multiple range of different Maria B brands that are available for ready to wear, stitched, unstitched, casual, formal and bridal wedding wear dresses that are mostly coveted by celebrities, actresses or upper class family.
Most of the Maria B dresses are costly and hard to affordable by middle or lower class people. Now it has recently revealed its kids collection for wedding parties in Pakistan.
Maria B deals with the category of:
Other than Maria B kids party dresses, Mariab deals with the following.
Stitched
Unstitched lawn, linen and Mbroidered
Day wear
Evening wear
Kids
Young women and girls
Maria B brands:
Mbroidered
Linen
Cotton
Mgirl
Lawn
Evening Wear
M. Kids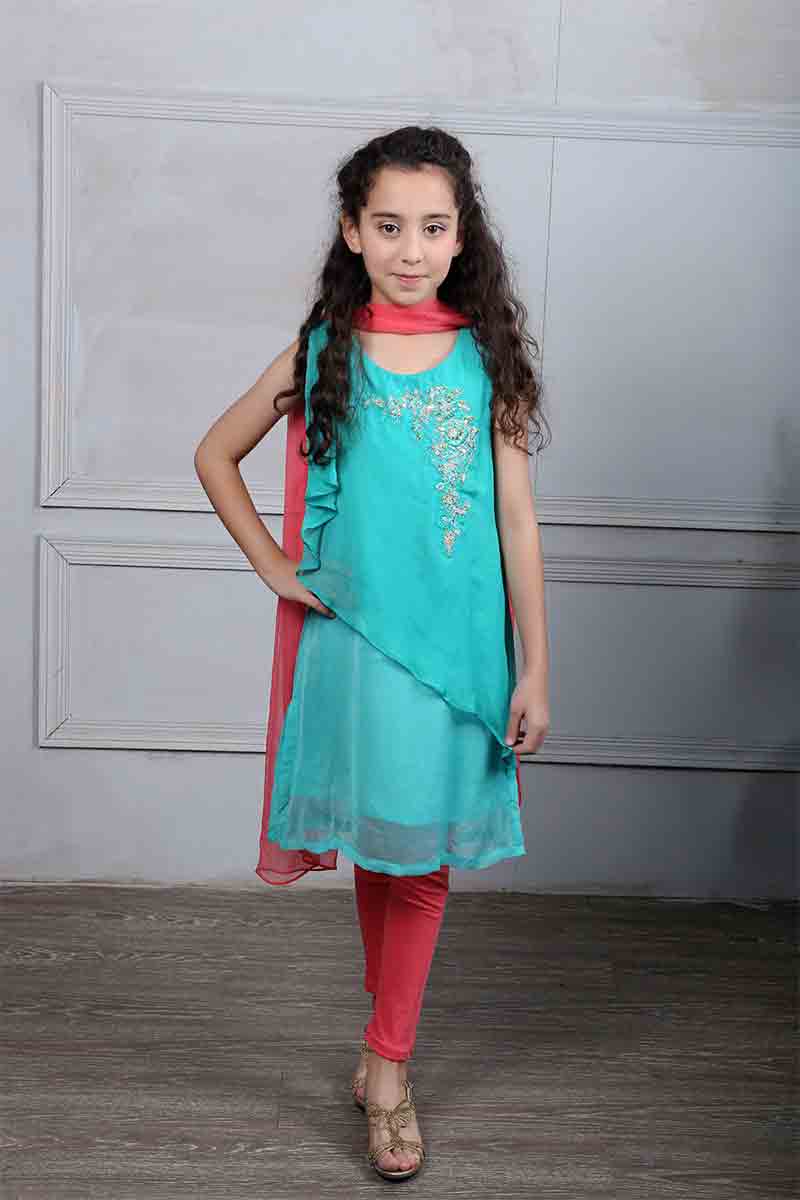 Maria B kids party dresses For little girls
In Pakistan, the wedding fashion trend is at its peak and you will find that the Pakistani kids' fashion is also taking its place with much more excitement. Thus, today we have decided to show you the Maria B kids party dresses, later we will bring maria b kids eid collection 2023-24 as soon as the brand will release the exclusive eid dresses for kids. Pakistani kids dresses are sought after by every single parent all around the world just because they are decent, sober and attractive enough to grab the attention of people.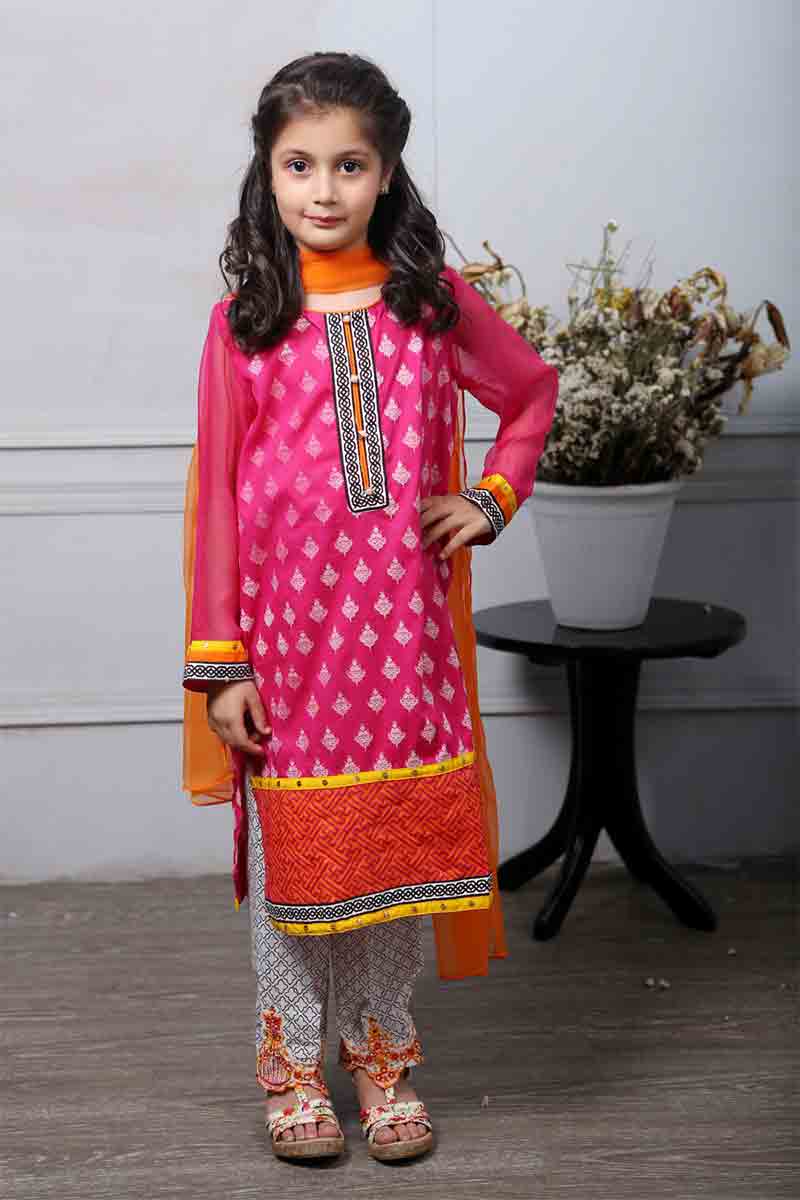 Today we will talk about the best Maria B party wear dresses for kids. There are numerous talented designers in Pakistan who are working  day and night for kids wear either formal, informal or casual kids clothing. Pakistani kids dresses are most coveted by not only Pakistanis but also the people who lives in other Asian countries like India, Bangladesh, Sri Lanka, Turkey, Malaysia and Saudi Arabia.
All of this collection is full of attractive color hues from the palette for cute Pakistani little girls and best embroidery work that will make your baby girl stand out the crowd. Get one from these party wear dresses and style your cutie pie with modern wedding wear.
Choose your favorite party dress from the best Maria B kids party dresses for wedding in 2023-24. If you find any difficulty in purchasing the Pakistani kids dresses for wedding as we have shown above, then feel free to contact us via a Contact form or comment below.
We tried our best to help you to get your desired child dress design from the latest collection of Maria B designer.