Let's talk about the new summer lawn dresses for girls that has been revealed by the best Pakistani designers of fashion industry. All of these latest Pakistani summer casual dresses are in favor of Pakistanis as well as all the girls around the world, who shows curiosity or fascination for rising fashion trends. Pakistani clothing brands have got much popularity for designing the stylish Pakistani summer dresses that requires their remarkable skills and artistic abilities.

Pakistani Summer Lawn Dresses By Pakistani Designers
Designers have used their remarkable skills and abilities that are sought after by almost everyone. All these summer dresses are available, Stitched, Unstitched, Ready-to-wear. Beautiful Pakistani summer dresses collection by top Pakistani designers has got much popularity all around the fashion world. These Pakistani summer lawn dress designers includes:
Sanasafinaz
Khaadi
Alkaramstudio
Gulahmed
Asim Jofa
Check out the recently revealed Kayseria Summer collection for women and little girls and get your favorite one.
1) Sanasafinaz Pakistani new summer dresses
Sanasafinaz designer brand was founded in 1989 and the country's only premium luxury retailer offering elegant ready to wear, unstitched fabric, pants and jewelry. Sanasafinaz recently launched it's new summer lawn dresses for Pakistani girls who love to wear shalwar kameez dresses.
The price for each summer spring lawn dress by Sana Safinaz is Rs. 6950/-
2) Khaadi Summer Lawn Dresses
Khaadi brand was founded in 1998 in Karachi offering a wide range of kurtaas and dresses for men, women and kids. Khaadi defines its lines as Concepts and initially had Prêt (Ready-to-Wear), Unstitched (Fabric) and Man (Eastern Wear).
Over the years, Khaadi has introduced a number of new concepts, including Khaas (featuring exclusive and limited-edition pieces), Kids (for 2-12 year olds), Accessories (jewelry, stoles and handbags) and Home (featuring furniture, bedding and bath items). Khaadi designers worked hard for the Pakistani dresses lawn collection and finally came up with the most stylish and beautiful dresses for girls.
Go for the latest Warda Summer collection and get inspired.
The price range for Pakistani boutique lawn dresses by Khaadi starts from Rs. 1800/- to Rs. 6900/-
3) Alkaram Studio Summer Dresses
Alkaramstudio is one of the leading fashion industry in Pakistan who has started it's business with the ambition to show the customers depth, range and creativity of the Alkaram designers. Recently this brand has revealed the latest collection of summer lawn dresses for girls. Alkaram shalwar kameez are sober, simple and full of elegant colors that can mesmerize everyone around you.
Discover the Alkaram Eid collection for women and choose your updated style.
The price ranges for Alkaramstudio summer lawn dresses 3 piece starts from Rs. 2400/- to Rs. 6500/-
4) GulAhmed latest Pakistani summer casual dresses
The inspiration for new summer lawn dresses has been drawn by Gulahmed from the diverse global arena in a more sophisticated manner. The iconic name Gulahmed textile Mills began trading in the early 1900s and it contributed greatly in the fashion lifestyle in Pakistan. Pakistani dresses gul ahmed lawn is one of the best summer lawns dress designs that are most coveted by Pakistani girls. Have a look on the casual lawn dresses presented by Gulahmed for this spring summer season.
The price ranges for Gulahmed summer lawn dresses 3 piece starts from Rs. 2800/- to Rs. 6500/-
5) Asim Jofa summer lawn dresses
Girls summer lawn dresses by best Pakistani designer Asim Jofa has been recently unveiled for the National as well as International customers. Grab your favorite luxury lawn dresses stitching styles from the nearest outlets of your town and influence everyone around you. This premium embroidered lawn designs now have become the center of attention for young ladies and girls.
The price of each summer spring lawn dress by Asim Jofa is Rs. 7995/-
Above you have seen the latest collection of summer lawn dresses that has been recently launched in Pakistan. As discussed earlier, best Pakistani designers such as Nishat linen, orient, Asim Jofa, Gul Ahmed, Alkaram studio, Sana Safinaz and Khaadi have revealed their exclusive collection for the spring summer season 2023-24 Vol 1.
All the best Pakistani designers such as Nishatlinen, Orient Textile, Asim Jofa, Gulahmed, Alkaram Studio, Sana Safinaz and Khaadi have shown their supreme effort just in order to endeavor the beautiful and refreshing designs of spring lawn dresses in 2023-24.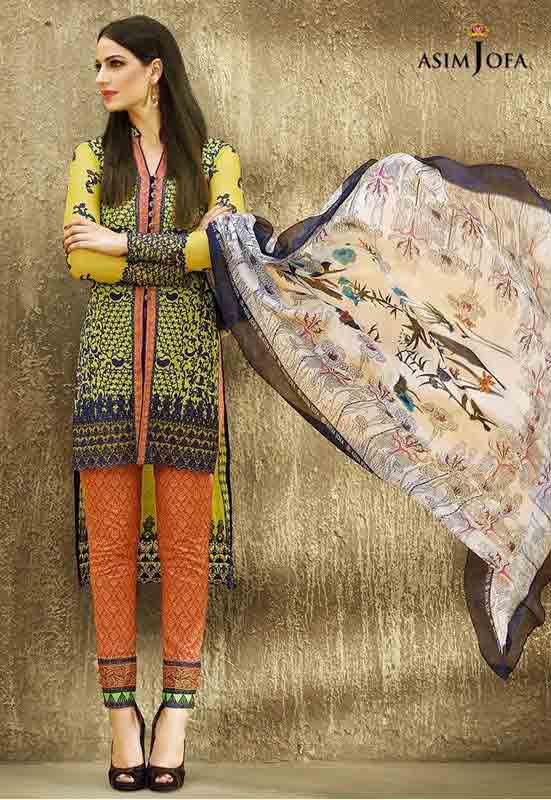 Here we have gathered the latest collection of simple summer dresses by Pakistani designers which includes a variety of vibrant colors, digital prints, Arabic lawn and cotton dresses for girls to wear in this summer/spring season. The roughly estimated prices for the best Pakistani summer dresses are starting from Rs. 1,500/- for a stitched shirt and Rs. 3,000/- for an unstitched suit that are quite affordable as they seem cheap and low for these new summer lawn dresses.
The latest fashion trend for summer dress designs, is rising all around the world because the fabric used in these dresses is of lightweight and full of sober colors that no one can resist without them. These dresses are so much perfect for the summer hot days that the quality fabric keeps you cool and refreshing through the day.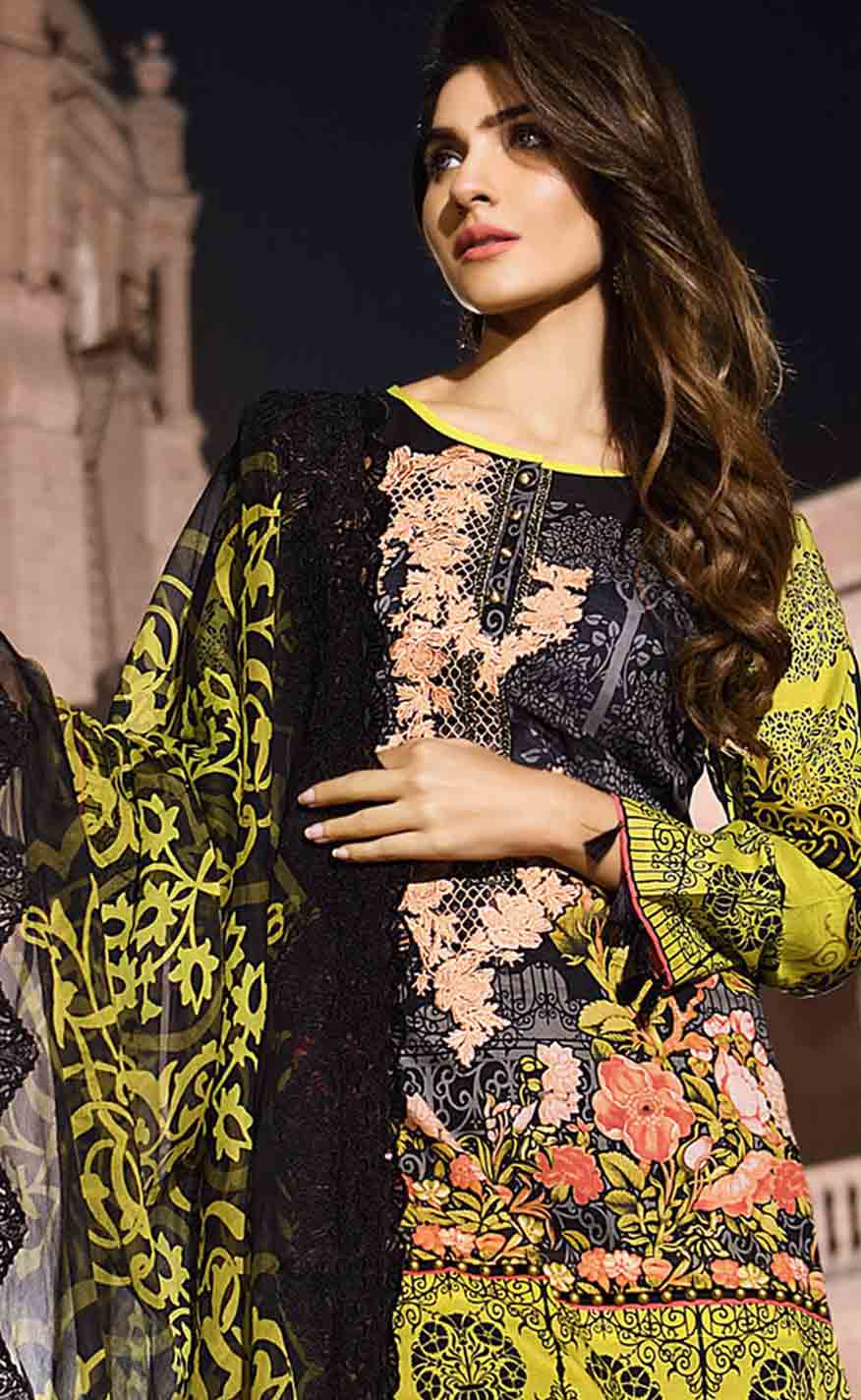 Pakistani Summer Dress Designs For Girls
Here we have gathered the latest Pakistani summer dress designs for girls and women all around the world. All of these new summer lawn dresses have been tremendously designed by the top Pakistani designers for summer and spring season. Pakistani summer dress styles are unique and sober that can grab the attention of people around you.
Check out the latest Junaid Jamshed Summer Collection.
You can wear short frock with sharara or gharara casually too! Yes, nowadays there are numerous sharara trousers are available that can be worn with the Pakistani simple, short shirts or short frocks on a casual basis.
Color range:
Lime or yellow spring lawn collection.
Light pink and peach summer dresses.
Refreshing green colors for summer spring lawn dresses.
White, purple, sea green, off white and others.
All of the clothing brands mentioned above have their own official website, where from you can:
Analyze the Pakistani summer lawn dresses with prices.
You can see all the lawn dress pictures more than one, such as dress images taken from front, back, borders, patches and embroidery works are shown clearly.
All the Pakistani dress designer brands offer sale sometimes up to 50% or more/less in off Seasons, or the time of their brand anniversaries or on any special occasions such as Eid, Ramadan, Independence day and so on.
If anyone is interested in buying the stuff then all these brands offer Pakistani summer dresses online shopping. You can buy lawn dresses at your door step with the facility of Home or Cash on delivery.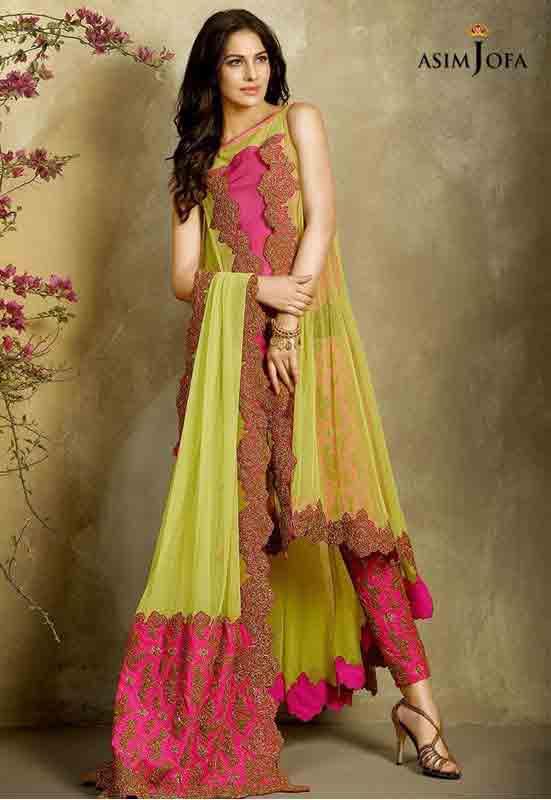 Soon we will discuss about the best Pakistani wedding dresses for summer and Pakistani summer bridal dresses that are becoming trendy nowadays. See here latest Pakistani bridal mehndi hairstyles.
Now all of these brands are still working hard for the new designs of lawn print vol 2 that require great physical and mental effort to accomplish the goals. This Volume 1 latest Pakistani summer dresses are full of attractive spring colors and artistic lawn prints.