The old tradition of applying henna or mehndi designs on hands or feet has been ever-changing in Pakistan, India, Bangladesh, Turkey, Malaysia, Saudi Arabia and other Asian countries. One of this most elegant and evergreen new style of mehndi design is none other than the "Gol tikka mehndi designs" for girls. Mehndi designs for hands, are transmuting into new styles, embellishments, mehndi decorations and shaded mehndi designs.
In this article we have divided the most beautiful and latest mehndi design into two categories: 1) Front hand, and 2) Back hand.

Have a look on the following easy round tikka mehndi patterns for hands. The floral pattern mehndi styles, peacock mehndi designs, leaf patterns, circular mehndi designs, dotted mehndi, petals henna designs and curvy mehndi styles make them more beautiful and unique. If you are a beginner or wants to have simple mehndi designs, then this article is for you.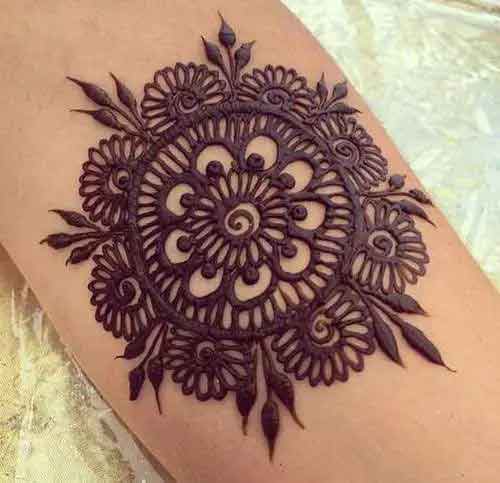 Best
Gol Tikka Mehndi Designs
If you are not an expert in applying mehndi designs then there is no need to fret at all. Here we have gathered the new styles of simple gol tikka mehndi for hands that is purely for beginners as well as for experts. If you are in hurry or you don't have much time to apply complicated or detailed mehndi designs on hands or feet, then here is solution to your problems! Pick your favorite tikka designs for front or back hands that are easy to apply and won't take much of your time.
Must Check Out Latest Mehndi Designs
Have a look at these easy gol mehndi designs for front and back hands, which has been shown below with images in two different categories. Enjoy any wedding event, parties, friends or family get together with these stylish and latest round tikki henna designs for girls and influence everyone around you.
Nowadays, even bridal herself loves to have simple and beautiful round tikka mehendi designs on hands and feet. Usually the red color tikki mehndi designs for bridals are being prefered and loved by everyone.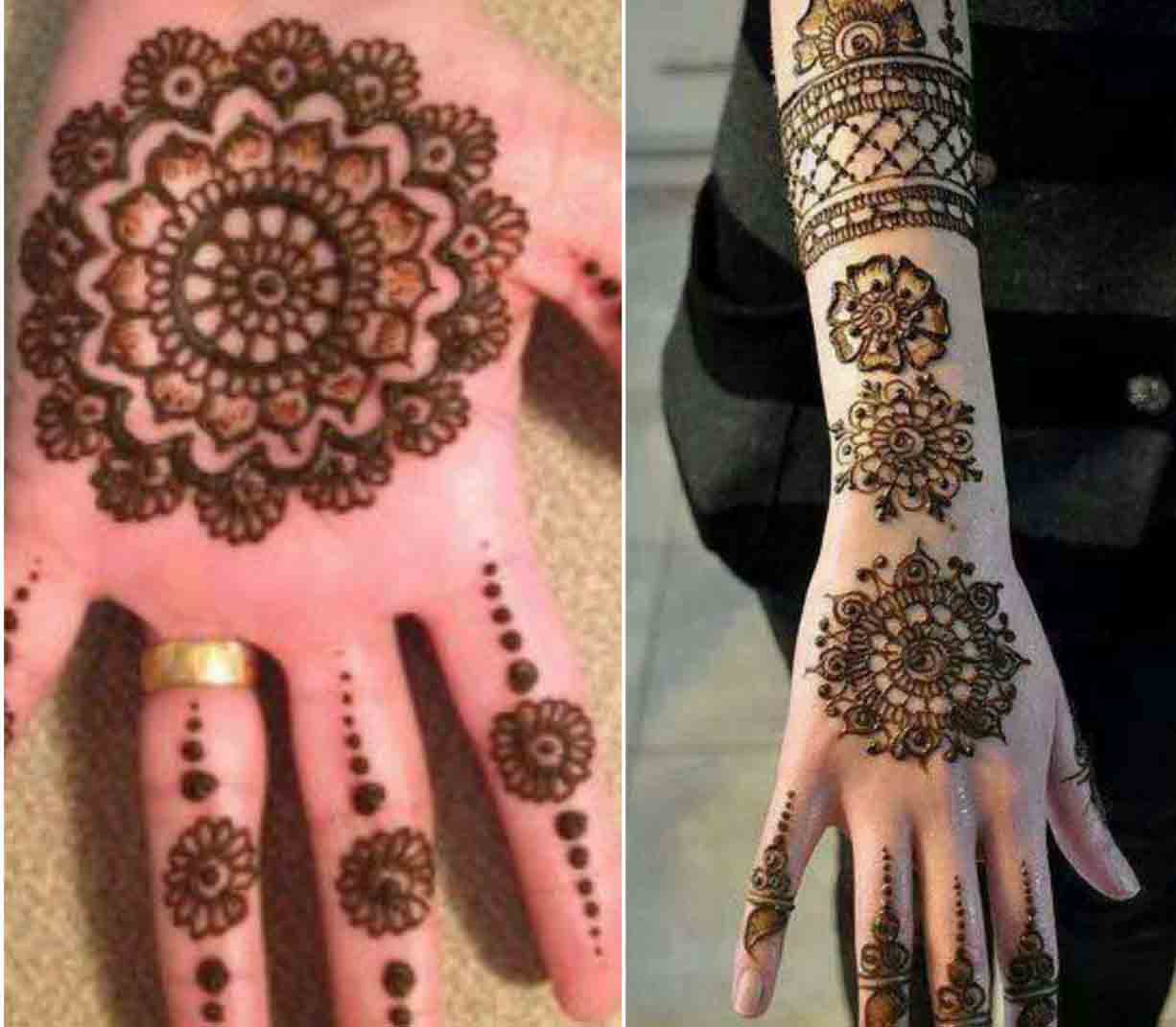 Easy Gol Tikka Mehndi Designs For Front Hands
First of all let's talk about the simple and easy gol tikka mehndi designs for front hands. Most of these designs are made of Arabic mehndi styles and Pakistani mehndi designs. Tikka designs are the true reflection of simplicity and decency not only for mature ladies but also for young or teenage girls. Thick mehndi designs of finger tips invariably enhance the true flavor of beauty of basic round tikki mehndi. Here are the simple gol mehndi designs for front hands with images.
Gol Tikka Mehndi Designs For Back Hands
In this section, we will talk about the simple gol mehndi designs for back hands. There are numerous mehndi styles for gol tikka mehndi designs such as, Arabic styles, Floral, petal shape gol mehndi designs, leaf and peacock style, detailed round mehndi, square mehndi thappa styles, basic circular tikka, glitter mehndi and shaded round mehndi designs for hands.
Choose your favorite and easy tikka mehandi designs from the below images and practice identical mehndi designs two to three times. After trying a few times, you will be amazed that you can easily draw various mehndi patterns without any trouble. Check out the new styles of simple gol tikki mehndi for back hands.
Above you have seen the new styles of simple gol tikka mehndi designs for front and back hands. There are various videos tutorials on Facebook, Dailymotion and Youtube, about how to apply easy mehndi designs on hands. If you find any difficulty in applying any of these mehndi design then feel free to contact us or comment below.