Are you ready to see the latest collection of bridal walima dresses in Pakistan? As you guys know that this the destined season of weddings, and many of our brides must be looking for some amazing, gorgeous dresses for their wedding events. This is very tiring but obviously this is the beauty of this ceremony. All the hustle and shopping, these all combine to make this event so memorable and beautiful.
Here we have gathered the best bridal dresses for Pakistani ladies. Bridal walima dresses collection includes a variety of long frocks or maxi designs, short frocks with sharara or lehenga, gowns for walima or kurti with lehenga designs for walima event.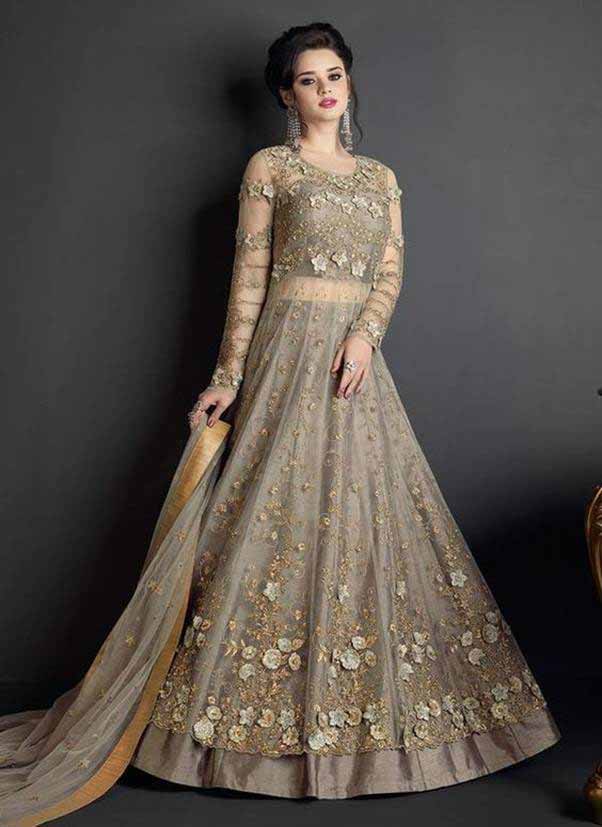 Pakistani Bridal Walima Dresses For 2023-24
Here we are discussing walima outfits specifically. Bridal walima dresses have more open choices than mehandi and baraat events. Also, color selection is way too easier than the other two events. Because you can make any contrast except the hues of red because that is specified to the baraat, and who has wore it on baraat, certainly won't pick it in her walima. Furthermore, you may choose pastel color scheme for you walima day because it will give you more elegant and decent look.
The most liked colors of walima attires are hues of green, like turquoise, light or dark green, parrot green sometimes, shades of pink, especially baby pink, peach pink, tea pink, grey, cream, teal etcetera. When it comes to walima dress in Pakistan, pastels are the apple of everyone's eye.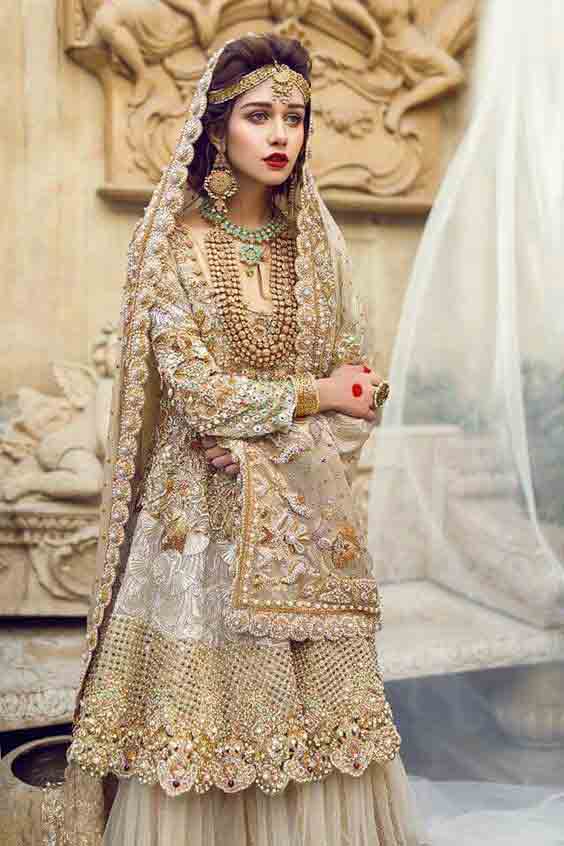 Latest Bridal Walima Dresses In Pakistan
For walima bridal dresses, embroidery choices includes moti dabka work, tilla, sitara, beads and sequence work etcetera. It can be done on velvet, chiffon, silk, masoori and banarsi. Chiffon and silk are the most common. Well, this was all basics! Now turn your heads to what styles can be carried on this day. which will make you look astounding on your big event.
Long frocks or maxi
Short frock with lehnga or gharara/sharara
Shirt or kurti with lehnga, and
Bridal walima gowns.
See also: Pakistani saree designs.
Let's elaborate these different styles of bridal walima dresses one by one and check out the following walima dresses photos.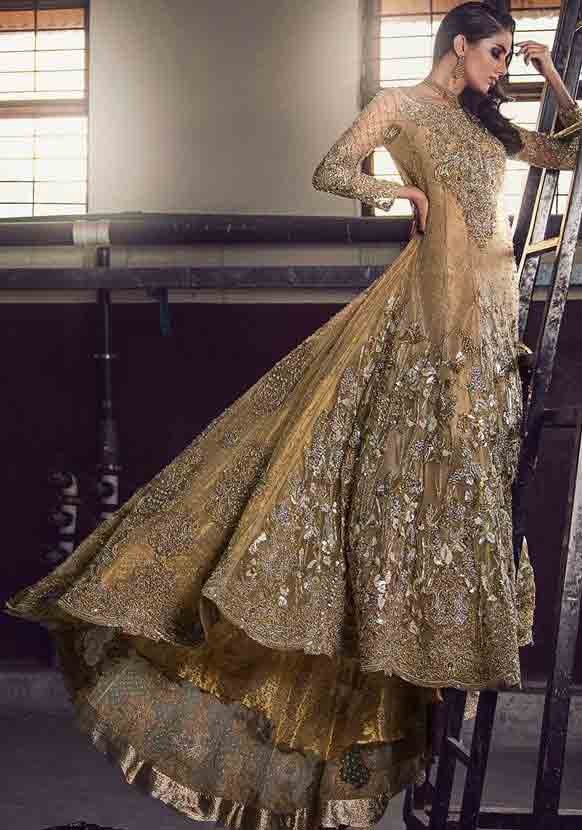 LONG FROCKS OR WALIMA MAXI DRESSES:
Pakistani bridal walima dresses trends and cuts keep changing with time and style shifts. Cuts become different and modern but the theme always remains same. Frocks are always a good choice because Pakistani brides mostly wear lehnga on her barat day so it's good to keep it different and go for a frock.
It's not a compulsion but just a thought of general, because many brides wear long frocks or floor length frocks on the main event too. Although our designers and brands have prescribed the best of the styles of bridal walima dresses of all types. We will tell you what choices can it be so it makes your task easier.
When someone says long frocks, first thing in our head is kali daar long toe length frock with huge flares and a royal look. It's perfect! Embellish it with attractive embroidery and you are good to go. Next in line is the regal, anarkali style frocks, this style is a darling. It compliments dress in all lengths whether it's short, medium or long. Give it a nice color with nice embroidery or sequence work for your walima.
Check out the Pakistani bridal dresses in red
Angrakha frock style is another stem kind of style of anarkali and this too looks equally gorgeous. You can add trails to your frocks if you want to make them look more magnificent. Pair these up with lehnga, palazzo, Q-lot, churidaar pajamas, or gharara/sharara, and you're ready to slay.
Last but not the least in this category is Pakistani bridal long tail maxi dress! Maxi's are not so much loved as much lehnga or frocks are trendy in Pakistan, because most of the times they are bound to a certain physic and particular event. But yet they are something super stylish whether they are made straight or fishtail. They can surely make you stand out of rest of the brides for the upcoming season.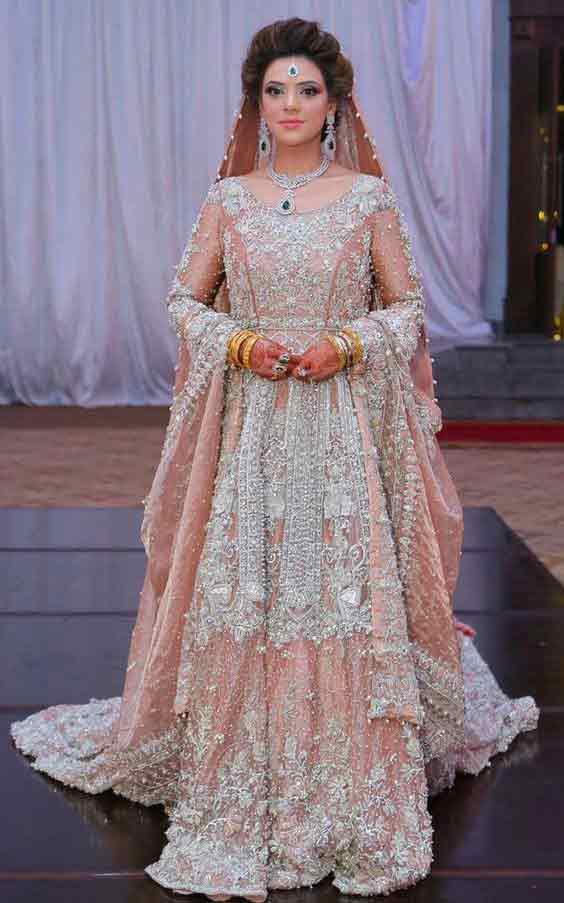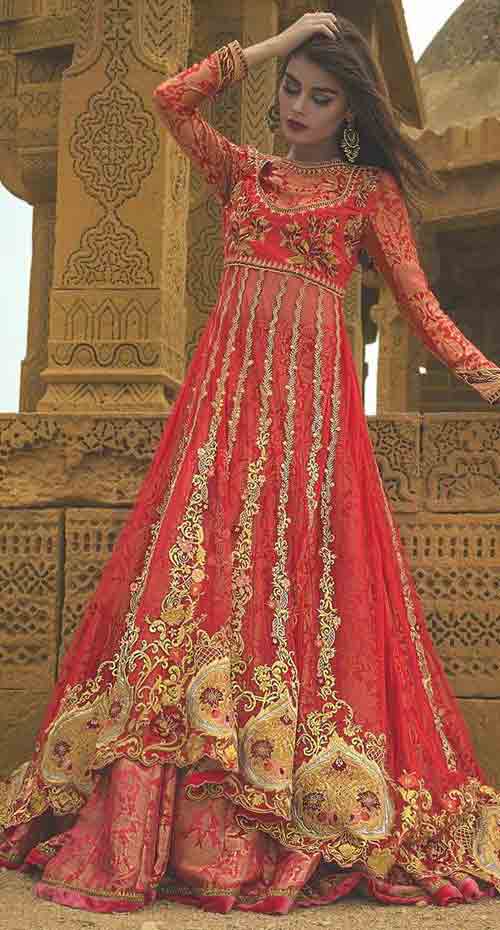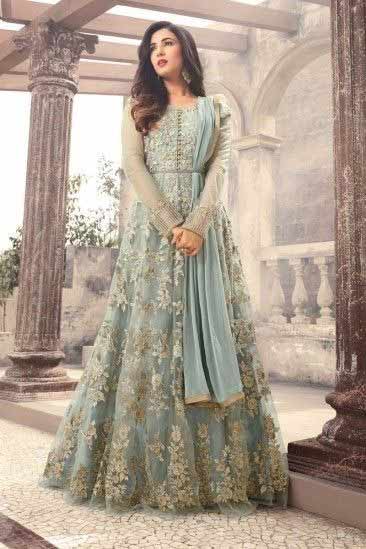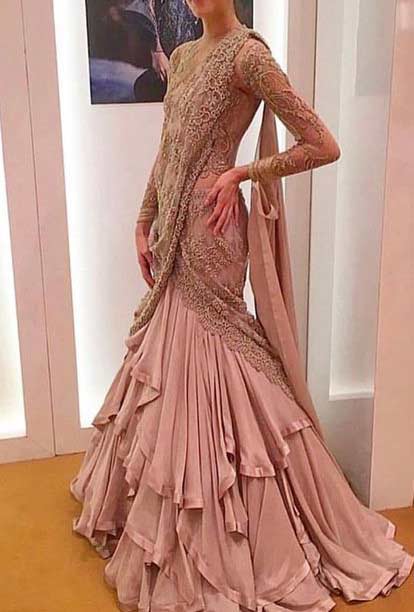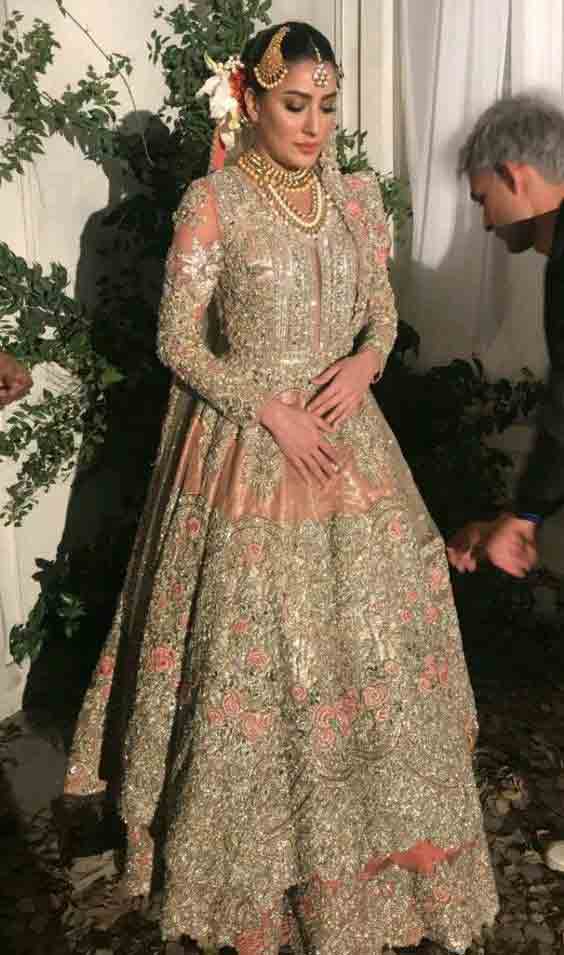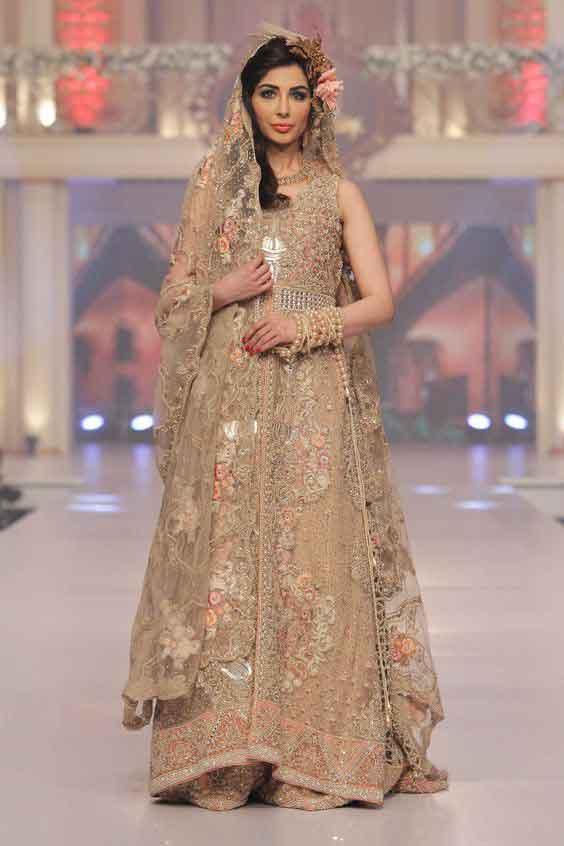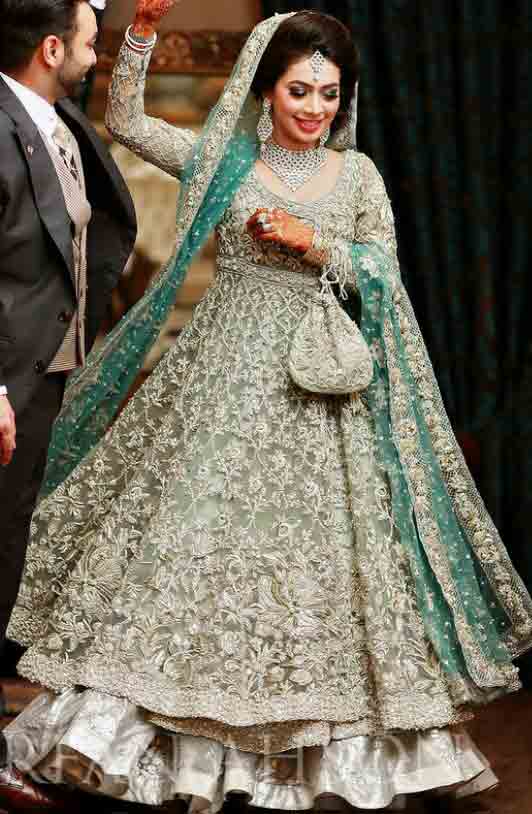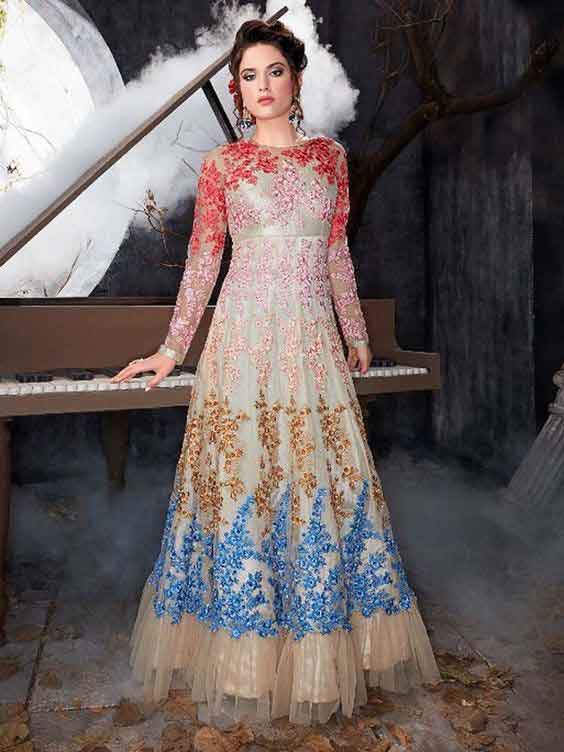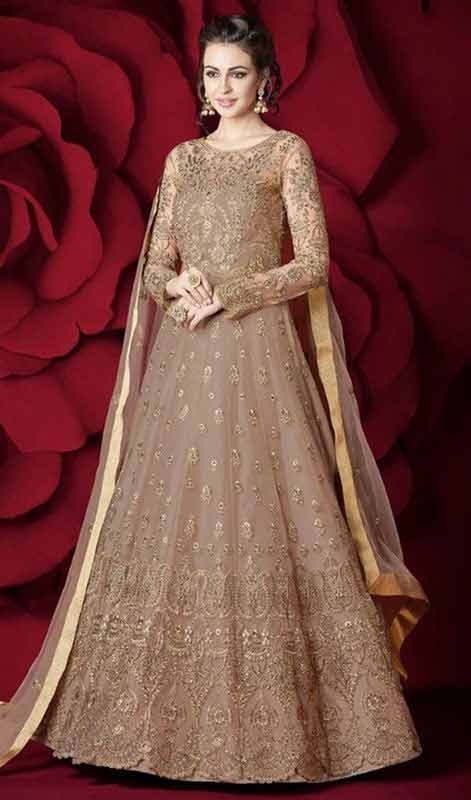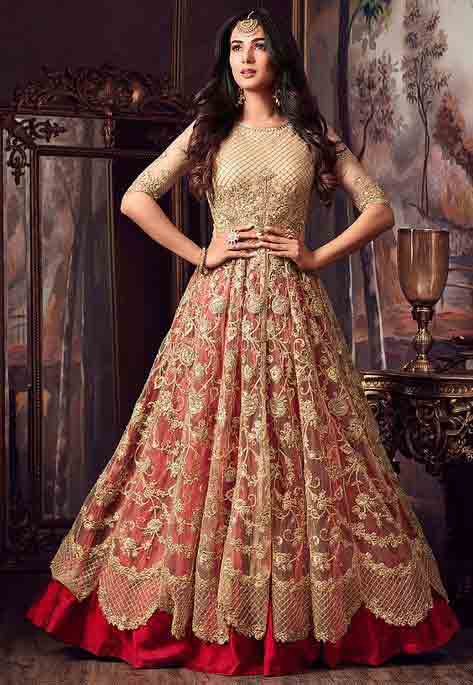 SHORT FROCKS WITH LEHNGA OR GHARARA/SHARARA:
The most trending bridal walima dresses, are none ither than the short frocks or peplum tops with gharara/sharara or the lehnga. These are just beyond the level of gorgeousness! Heavily sequined bridal peplum tops with lighter embroidered bottom is a splendid walima dress to wear on your big day.
Because bridal walima dresses looks good when these are lighter and more subtle than the baraat outfit. Walima is about something sober and subtler, something more dreamy. Thus, lighter shades with comparatively lighter look will going to rock the trend this year.
Also check: Bridal dupatta setting styles.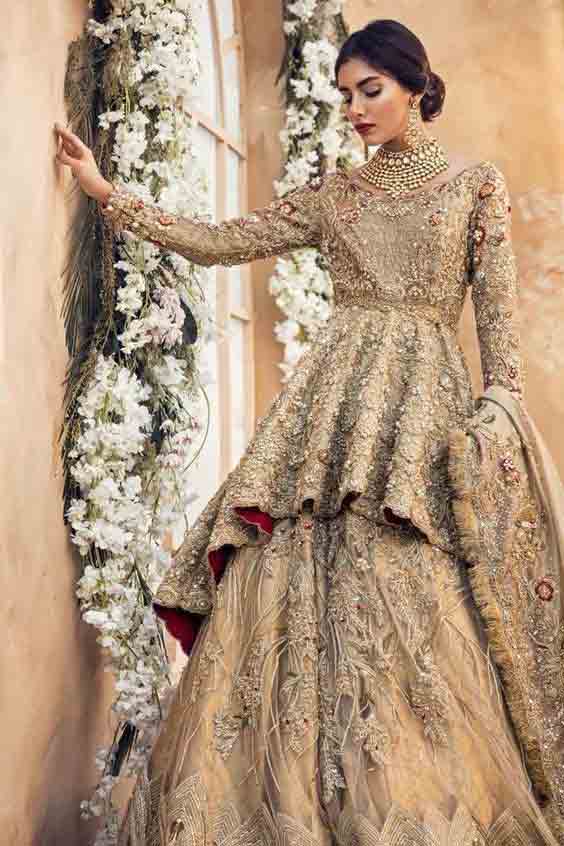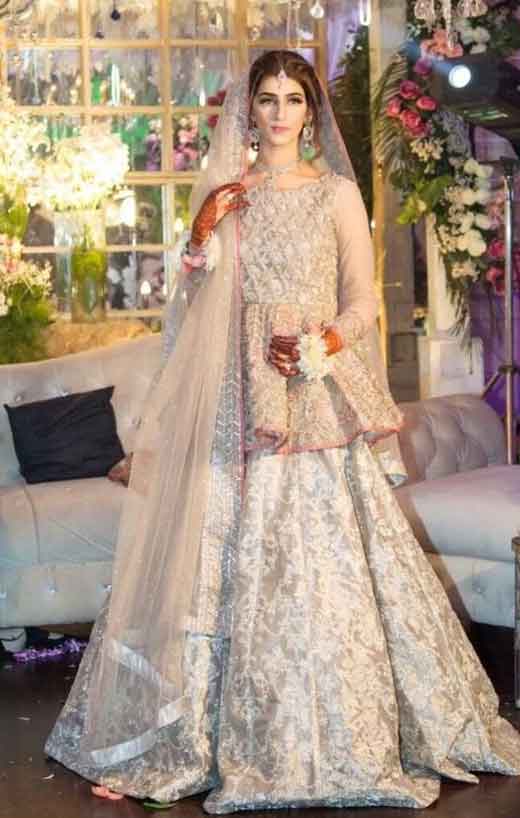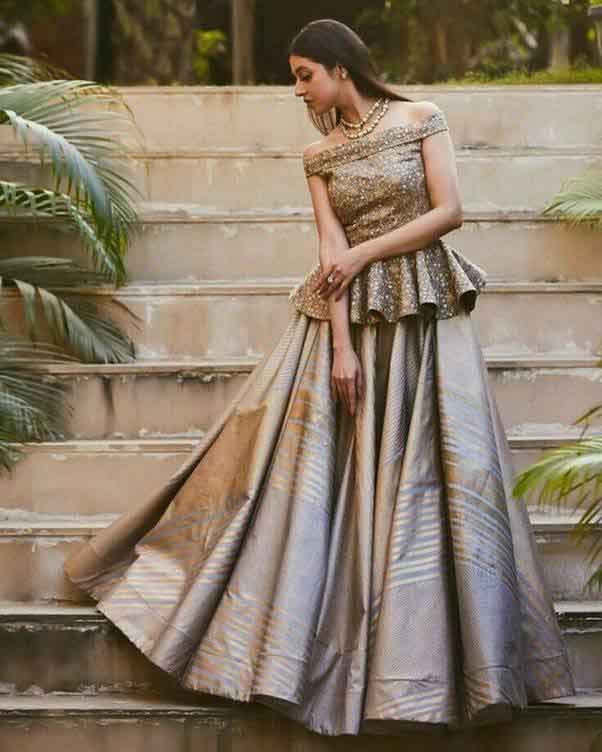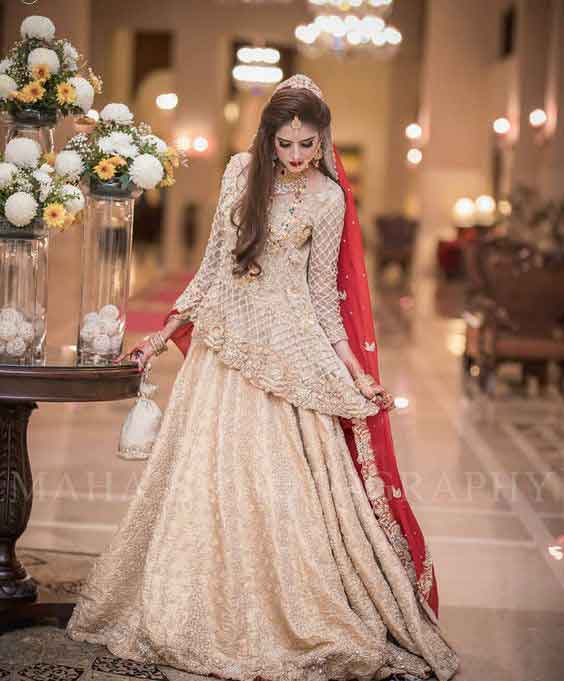 If someone don't want frocks of any kind for her walima event, shirts and kurti are always an open option thing for any event. Pair them up with a heavy volume bottom and steal all the vibes of the occasion. Make sure you keep the kurti or shirt more embellished than the bottom you have decided. Because it's a walima thing! It has a bit of different style statement than the baraat or mehndi outfit. Check out the following new collection of bridal walima dresses.
Also go for the Pakistani mehndi dresses with price.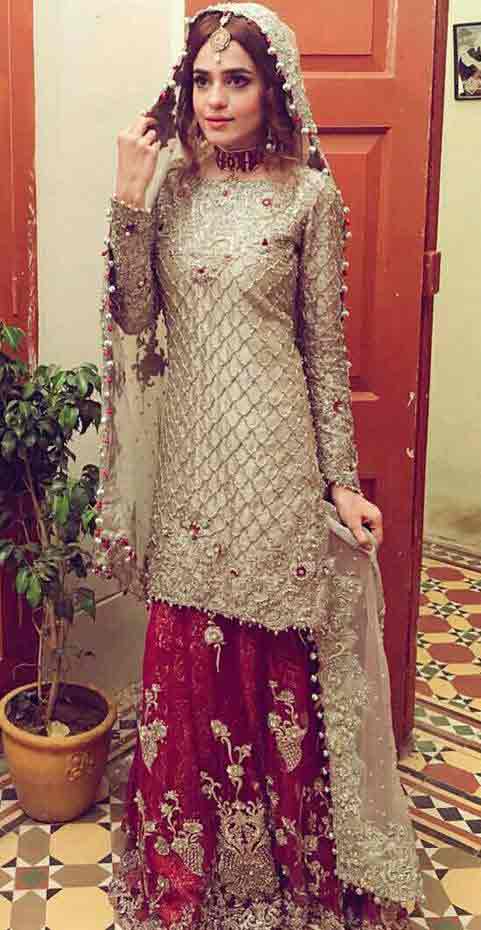 Pakistani bridal gowns are not something that is so immensely worn in our society, but brides can defiantly go for this on their big day. This could be one of the finest thing a bride could have opted out for her big day. Adorn them with beads, crystals, intricate embroidery, or any other sequence work, however you like it. Nowadays you will see that many designers in Pakistan has prominent work in bridal gowns for walima. Go for the following walima dresses colour combinations that are trendy nowadays.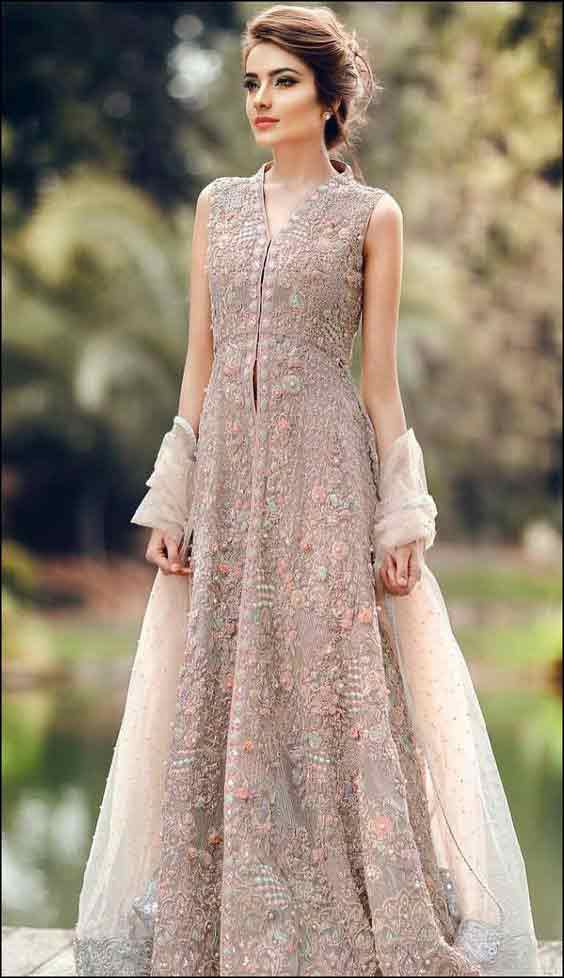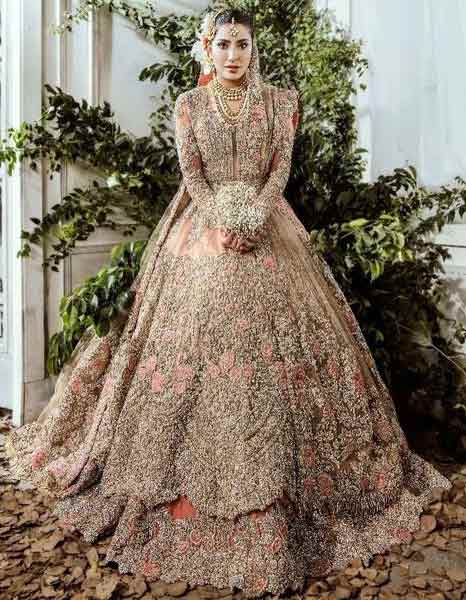 Choose the most trendy outfit that stays unique and look better than what people had worn before (as traditional wedding outfits). This was the purpose of our today's post. Most of the renowned designers and brands have launched their bridal collections, much of it has been brought on ramp and rest is placed in stores.
Now it's time for some end but key notes for Pakistani wedding dresses. Ombre or gradient style embroidery on long frocks and gowns, or even on lehenga looks beyond the world. Ombre means, keep it dense on the edges or bottom and bring it to lighter as it raises to upwards. It's stunningly awe-inspiring!. Some people also do it from up to downward direction, but from downward to upward is more luscious.
Check out Indian lehenga choli designs.
Color scheme is totally up to you, but try keeping it one or two toned. It will look more amazing! Drop colors in sequins and embroidery, but most of the times same color embroidery with a bit darker shade is more eminent choice of people and designers. Contrast and combinations are also very stylish these days.
NOTE: If you are looking for the latest walima dresses for sister, some of the above shown walima dresses will go perfect for the sister, cousin or friend of the bridal.
Walima Dress Style Tip: Keep the darker shade for shirt or frock, or whatever you are going to wear and lighter one for the bottom. Usually people make dupatta in combination with the bottom but in this minute, matching it with bottom is not so in. Alternatively dupatta is matched with the shirt. but you can do it as you like.
Just make yourself as mush satisfied as you can because it's your  big day and it isn't worth any compromises. Pick your favorite from the latest bridal walima dresses and stand out from the crowd.