Pakistani mehndi dresses are full of vibrant colors such as green, yellow, red, and orange. Here we have gathered the most beautiful bridal mehndi dress designs with prices. Enjoy the new styles and attractive color combinations specially designed for mehndi functions during this wedding season.
Pakistani teenage girls, wedding brides, and sisters of the bridal or groom can also wear these dresses as well. Choose your favorite dress today and grab it from your nearest outlet or purchase it online.
The color scheme for these dresses includes sharp yellow, orange, dark green, blue, red, shocking pink, and others. Let's have a look at our filtered collection of mehndi dresses with price.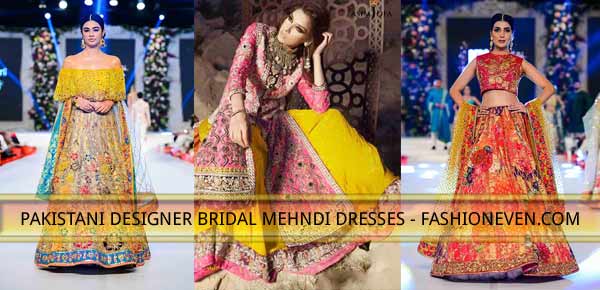 Pakistani Mehndi Dresses With Price
Below we have shown the new styles of Pakistani mehndi dresses with price. Marvelous and talented fashion designers are heavenly endowed with the courage to up-rise the Pakistan vogue industry all around the fashion world. Award-winning designers such as Zainab Chottani, Heritage Collection, Maria B, JV Couture, Deepak Perwani, Asim Jofa, and Nomi Ansari, have devoted their lives to achieve respect, courage and vogue especially for introducing new dress styles for wedding brides.
Must check the latest fashion for girls: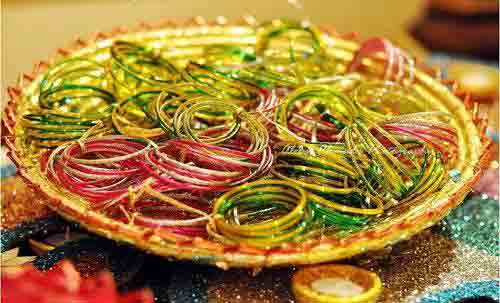 Pakistani Mehndi Wedding Function Theme
What we call the celebrations of Mehndi function, use of multiple colors (usually – yellow, green, red, orange, and blue), flowers (the sign of love), Mehndi (the traditional way to decorate hands temporarily), Candles, Bangles (yellow, green and white) and Dance (to show and spread the happiness among all), this is basically the main theme of Mehndi function in Pakistani weddings. You can choose your favorite Pakistani mehndi dress for the special day from below. We brought together all the top fashion designers at one place for your ease. Check out latest bridal mehndi designs.
Mehndi dresses are mostly sought after by almost every young girls or bridal in Pakistan. Get yourself into something more luxurious yet sophisticated at the same time. In this article, we have gathered the most beautiful Pakistani dresses from different brands such as Zainab Chottani, Heritage Collection, Maria B, JV Couture, Deepak Perwani, Asim Jofa and Nomi Ansari. These dress styles are full of vibrant colors which are best used for Mehndi function. Must check Pakistani mehndi hairstyles.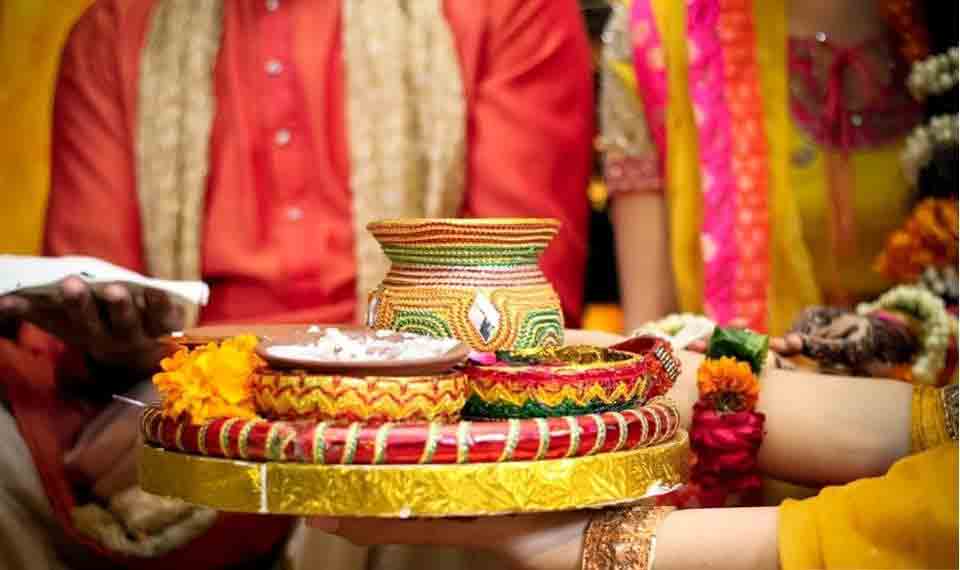 Best Pakistani Fashion Designers For Mehndi Dresses
Following we have shown the top 7 list of best Pakistani fashion designers for mehndi dresses. All of them have got much popularity around the fashion world just because of they have got courage to do something out of the box. These designers have recently unveiled their latest collection of Pakistani mehndi dresses, which is full of captivating colors and dazzling dress designs.
Pakistani designers have much ability and artistic skill to amaze the entire world by revealing their unique collections that is sought after by everyone in the style world. To display the best mehndi dresses, we have gathered the different outfits presented by the following Top Pakistani fashion designers of 2023-24:
Maria B
Nomi Ansari
Zainab Chottani
Asim Jofa
Deepak Perwani
JV Couture
Heritage Collection
Check out here Pakistani bridal wedding lehenga designs.
Following we have mentioned the Top Pakistani fashion designer name as well as Pakistani mehndi dress with price and their respective images.
Zainab Chottani Mehndi Dresses With Price
Mehndi function is basically one of the three special days that comes into the lives of bride and groom, the other two functions are the Wedding Day (Barat) and Reception (Walima). All of these wedding days have their own significance in terms of customs, religion, society and environment. The days have been changed now and the things which we used to, now  have some different meanings in our lives. The traditional happenings now have been turned into the modernistic ways of living style. So we are! Allowing ourselves to follow the latest fashion trends of Zainab Chottani with new Pakistani mehndi dresses with price for bridals. The transformed, deepened and relating to the vogue.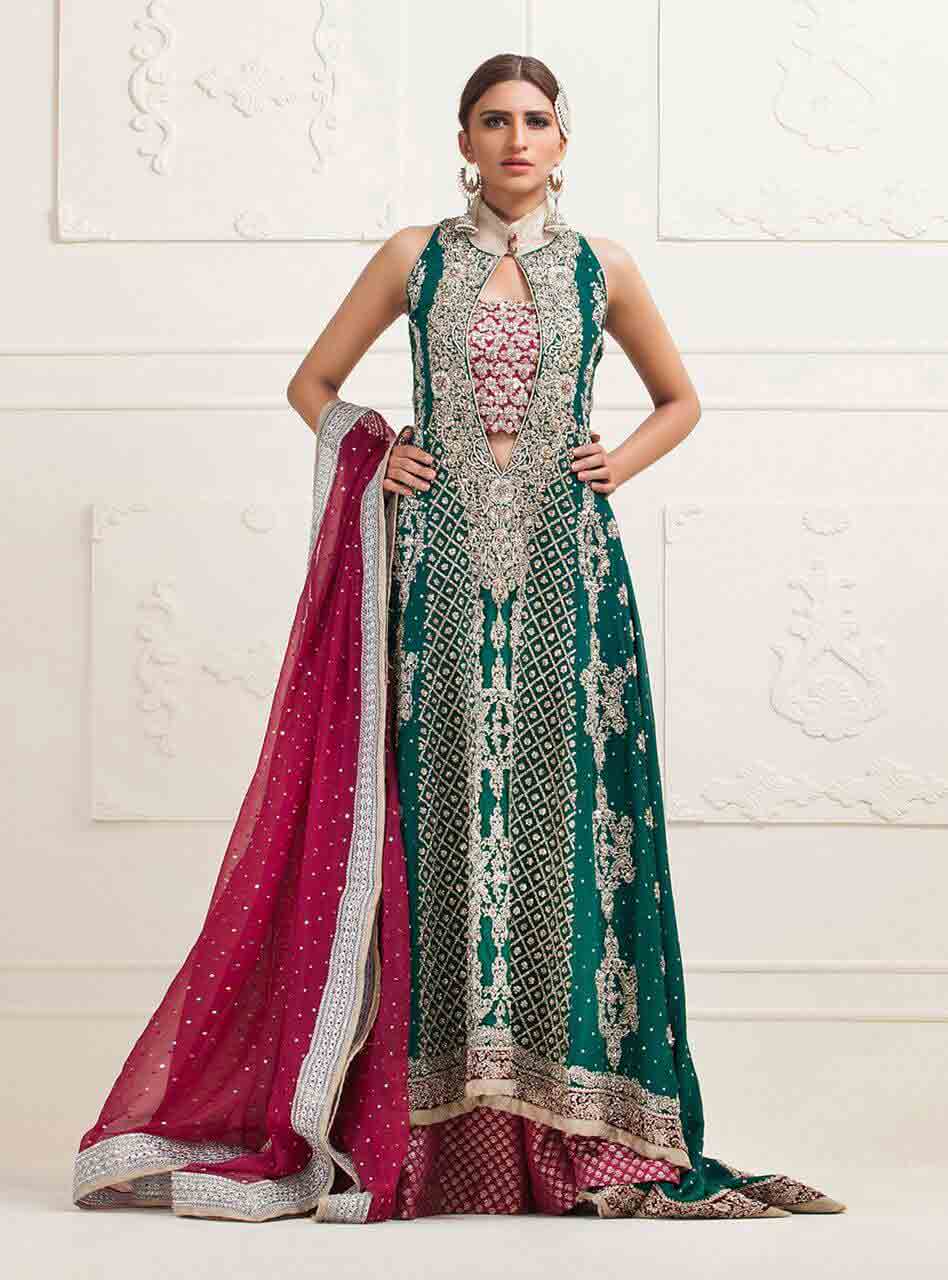 | Pakistani Designer | Product Code | Product Price | Buy Online |
| --- | --- | --- | --- |
| Zainab Chottani | EMERALD GREEN CHIFFON DRESS | PKR.175,000 | zainabchottani.com |