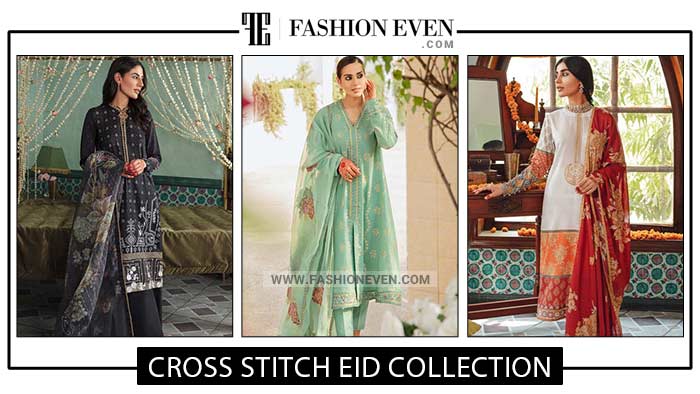 As the big Eid day is just around the corner and so is the Cross Stitch Eid collection for girls in 2023-24. The ultimate hustle of thriving in the best outfit is something almost everyone knows about. Anyways, we are here with another brand's Eid collection so far. And this is also one of the fashion names that have a separate class in their products.
Check out the latest Cross Stitch pret and unstitched dress designs and get your favorite one to look alluring at this Eid festival. This collection includes long shirts with palazzo or Capri pants/trousers. Which is trendy nowadays.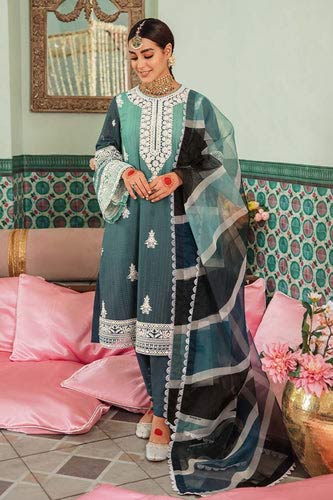 Best Cross Stitch Eid Dress Designs For Girls In 2023
The goal of the well-known Pakistani clothing brand – Cross Stitch, has always been to offer high-quality fabrics with intricate artistic motifs. Cross stitch is that elite spot where only a posh community is spotted. The vital blend of subtle hues and eccentric art on each piece is something everyone looks for.
When it comes to girls or women, they dig into it comparatively deeper. They want to grab the best and most unique attire every time. The pleasure of being asked "where from you got this dress? It looks so good on you" is another level of happiness for all feminine. We can sort easily why our fashion industry is so huge.
See here the latest Edenrobe Eid Collection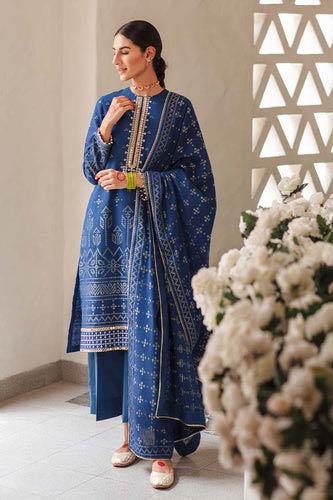 There are also so many Pakistani fashionistas who aim to shop, and wait for the Cross Stitch new collection 2023 to launch, so they can grab new outfits of their choice. It is almost 2 years since that Cross Stitch is launching its Formal and Festive collections at certain fashion walks at local or international level.
Check out the Sana Safinaz Eid Collection
This time they have a specific range of Eid dress designs with the title. Which are as follows.
Luxe atelier.
Mehrbano eid edit.
Mahiri embroidered lawn.
Ready to wear.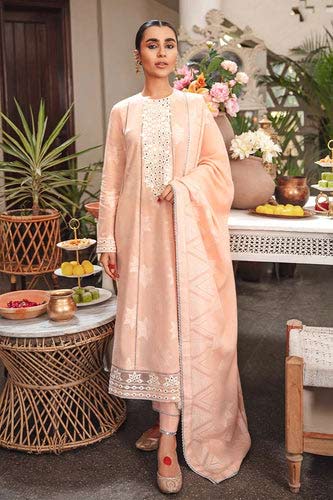 1. Crossstitch Luxe atelier 2023:
Crossstitch Luxe Atelier is a luxury dressing range, both pret and customizable. The beautifully designed kameez shalwar/trousers are a supreme blend of lush colors and attractive adornments. Embroidery is all done on pure lightweight organza, raw silk, and crinkle fabric.
The astonishing work of gotta, dabka, and pearls with fine quality threads and embellishments will make you fall in love with the collection at the very first glance. The price of Cross Stitch luxe atelier spectrum is a bit escalated as we have asserted earlier that this is a luxury brand. Pricing starts from 9k to 15k.
See more Alkaram Studio Eid Collection
Here are a few masterpieces from cross stitch luxury Eid collection 2023,  that can aid you to sort the designs out a bit.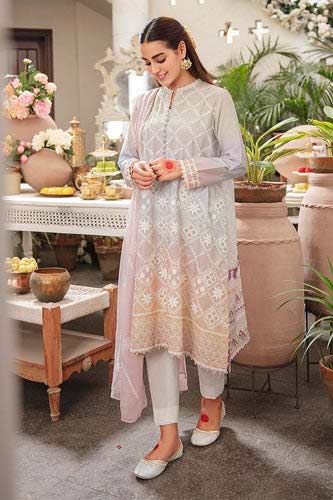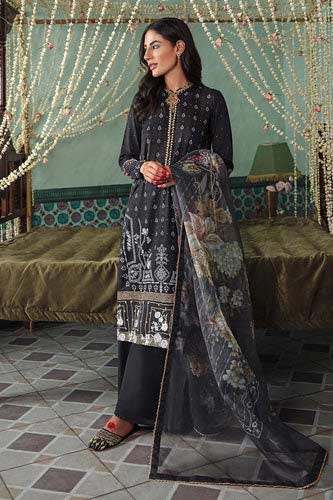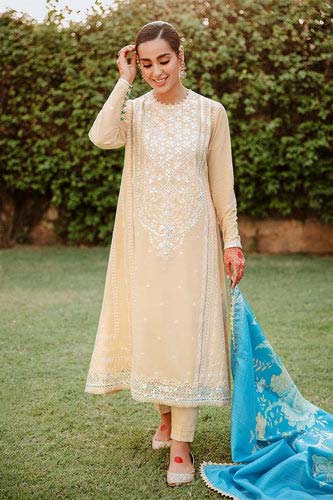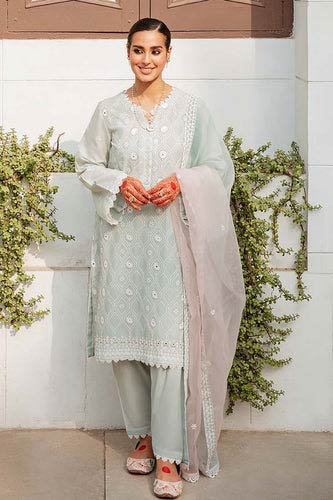 2. Mehrbano Eid Lawn:
Mehrbano Eid Edit is actually the unstitched Eid collection on the lawn. Very season-appropriate, and yet every design can make you stride different in the crowd. The cross stitch Mehr Bano Eid lawn dresses come in subtle colors and prints. Which have very delicate and classy embroidery patches, making the outfits eligible for all purposes from semi-casual to formal.
The nice hues of blue, sea green and pink colors are the key shades that are played nicely to form different shades that are super cool and beautiful. The price range is pretty affordable they start from 4500 to 9k, and the range has 2 volumes launched to date.
Go for the Nishat Linen Eid Dresses For Girls
Have a look at the beautiful designs of Crossstitch lawn from Eid collection 2023.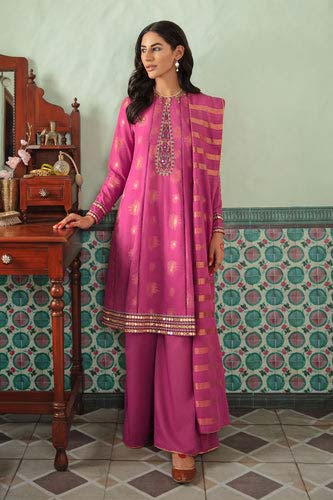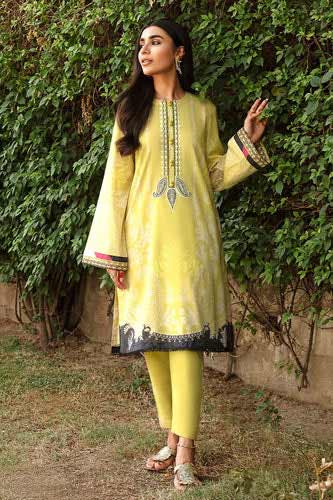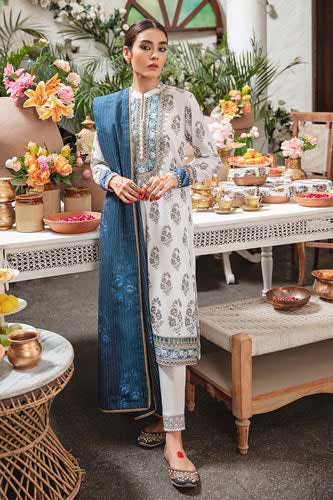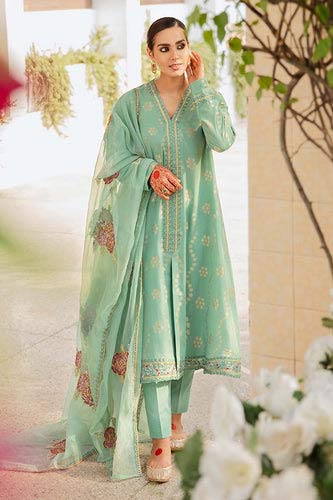 3. Mahiri Embroidered Lawn:
Crossstitch Mahiri embroidered lawn is fully embroidered, super formal lawn range and one of the best collections launched this season. Cross stitch patterns of embroidered suits are so attractive that you will find the dress embellished not only the shirt piece, but also the shalwar and dupattas.
See here Girls Dresses For Eid ul Azha
All the outfits are so perfectly embroidered that it does not look too bunchy or does not feel too much to wear. The delicate and nice needlework on the lawn fabric, a little work of chicken kari, and the funky colors of the dresses make your eyes feel so fresh to look at.
The costs start from 5k to 9k again.  Below are a few Mahiri embroidered lawn dresses from the stock.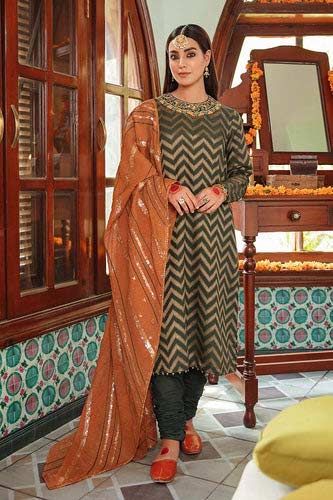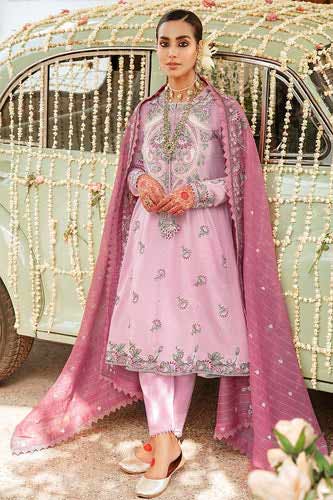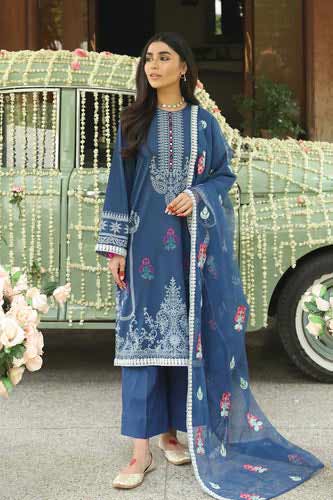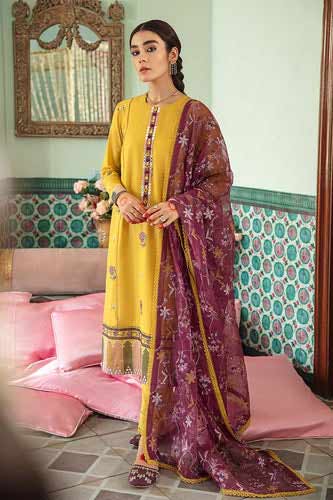 4. Cross Stitch New Arrival Ready-to-wear:
The Cross Stitch new arrival ready-to-wear Eid collection is a must contain a section of every denomination. For the ones who are short on time and resources. This line is an escape plan.
The stitched range is also comprised of the same color theme as Mahiri lawn. Attractive hues of red and peach are on top. Have a look at the following beautiful Eid dress designs from Cross Stitch brand in Pakistan.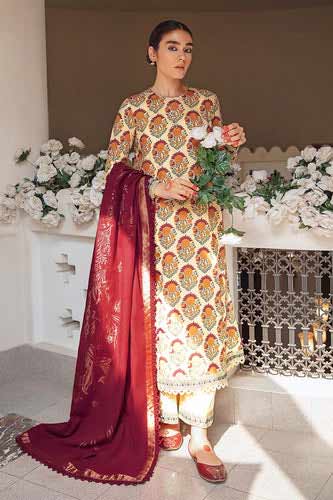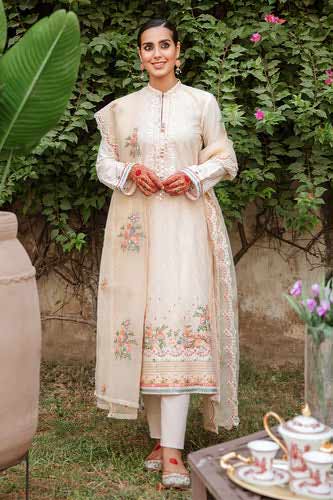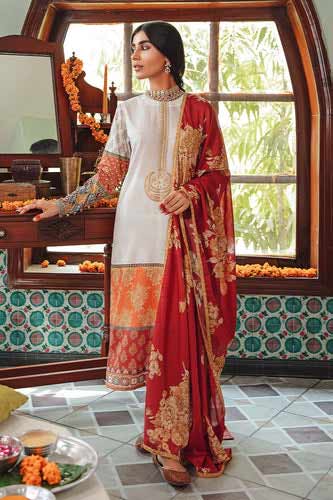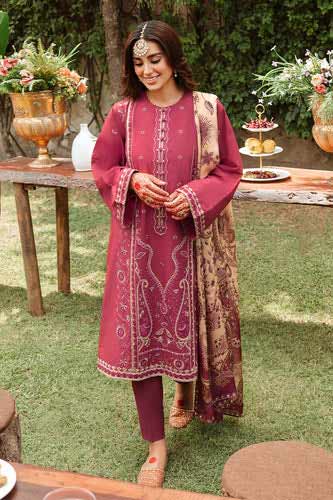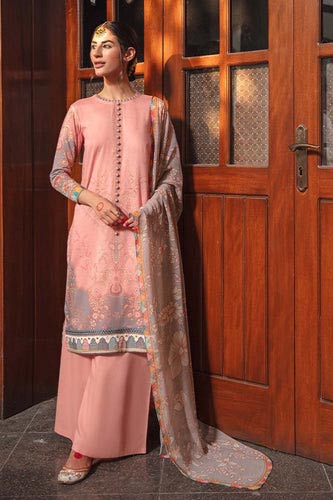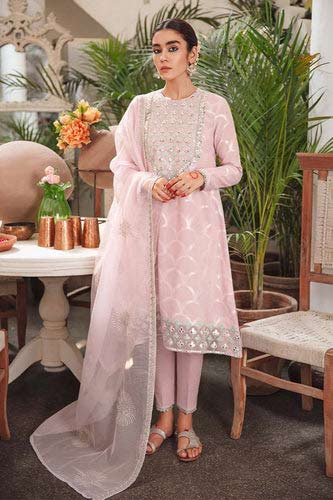 Above, we attached a few of the articles we found best in the Cross Stitch Eid collection for girls in 2023-24. You tell us in comments how do you like them? For more brands' Eid collections, and other Eid inspirations and trends, please visit our website.