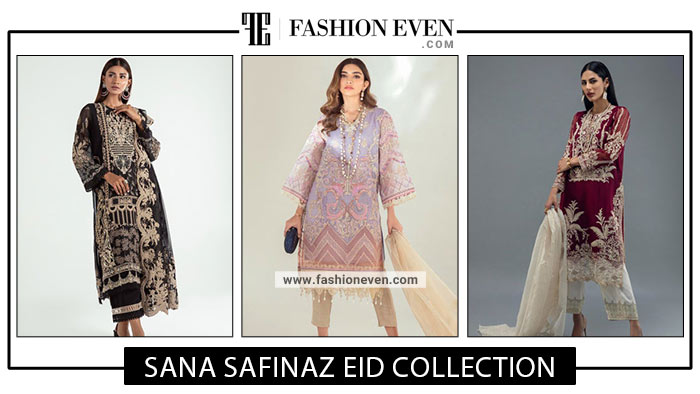 Eid is right at the door, and so is the hustle of preparations. This Eid, Sana Safinaz new arrival and party wear dresses are unique and stylish at the same time. Sana Safinaz Eid collection 2023 brought you fresh designs, including Nurah festive collection, Muzlin Spring and luxury lawn summer dress designs to enrich your big Eid day!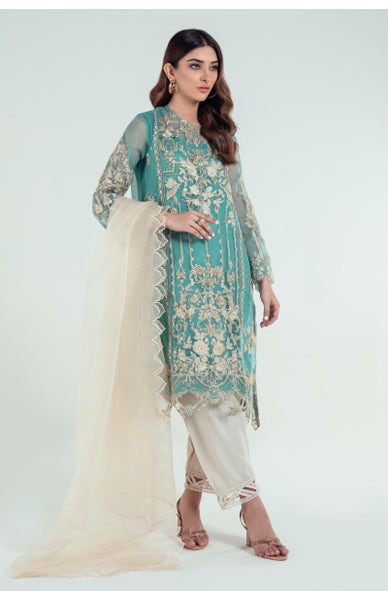 Best Sana Safinaz Dress Designs For Eid 2023-2024
The Sana Safinaz brand is the project of two extremely talented women who have made significant contributions to the fashion world. In the race, they established the notion of luxury pret. Make your everyday clothes so fancy and wonderful that you feel glammed even while you're in comfortable attire.
Let's have a look at Sana Safinaz new collection 2023. This brand provides the broadest range of apparel. You can see here the Alkaram Eid collection for women.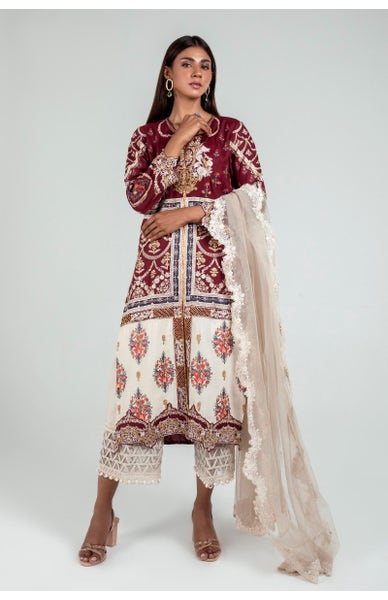 Sana Safinaz Sale 2023
There is an ongoing off up to 60% for those who was waiting for the Sana Safinaz sale. Avail the discounts and refresh your wardrobes with the freshly revealed articles.
Eid Ready To Wear
Unstitched Fabric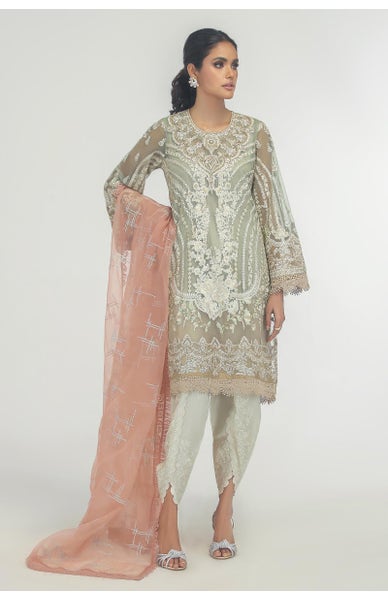 1. Ready To Wear Eid Collection by Sana Safinaz
This is a must-included line for Sana Safinaz Eid dresses, The ready-to-wear range – this one is highly recommended for Eid, even for parties and get-togethers after Eid or you can say, Eid Milan Parties!
If you have a budget of a minimum of PKR 5000. Yes, this is a costly spot because this is what designer clothing lines are like. But we must say that Sana safinaz eid collection is one of the best ones for this season, heavily embroidered, elegantly designed and full of attractive color combinations. And we dribble over the bright hues chiseled together the embroidery and prints bouncing off the extravagant fabric. We are totally in love and so you are going to be!
Find Khaadi eid dress designs to get more ideas!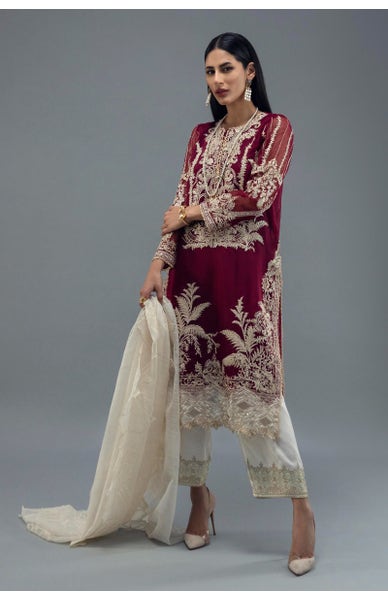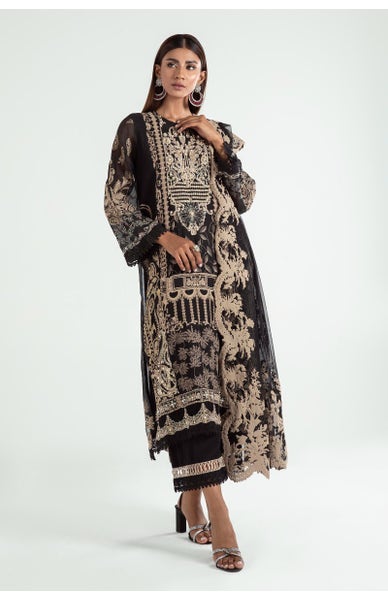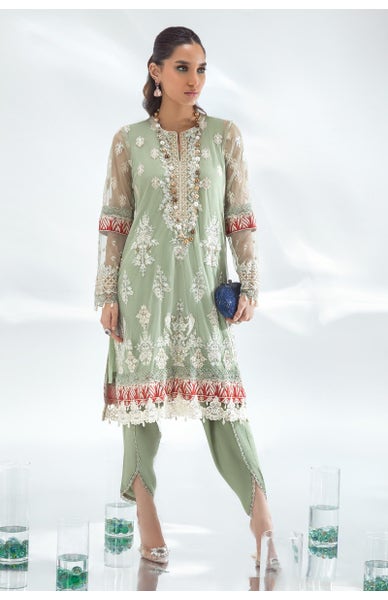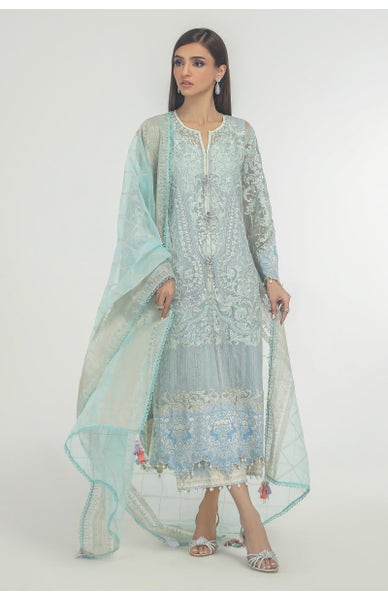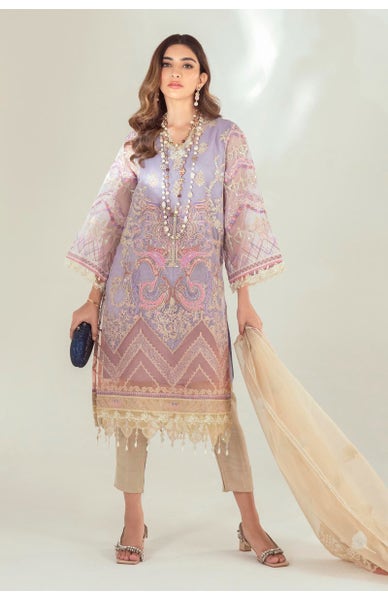 All of the manufacturers and designers have finally released their Eid collections 2023-24. And these maestros have undoubtedly made fashion a whole lot easier. To be honest, though, this has made things a little more difficult as well. For example, you have so many options that it's easy to become bewildered about what to purchase and what not. Sometimes you enjoy so many things that it's difficult to opt for one.
Check out Nishat Linen Eid dresses for girls.
So yeah, fret not, because this is the purpose we fashion bloggers are here for. To make choices easier for you. We can't wait to explore the Sana Safinaz Eid collection.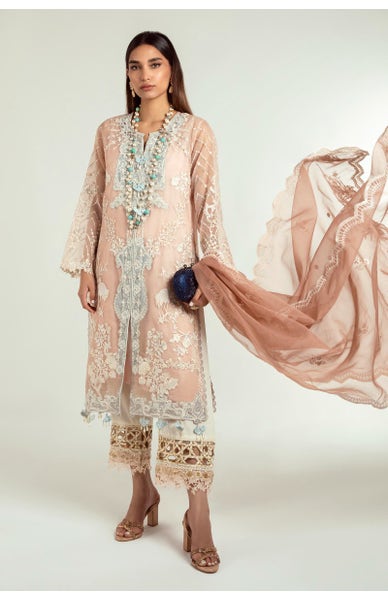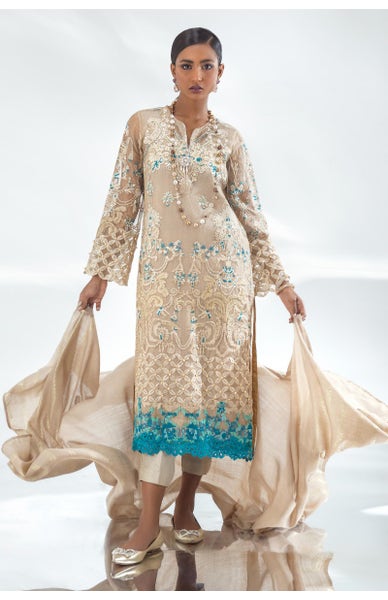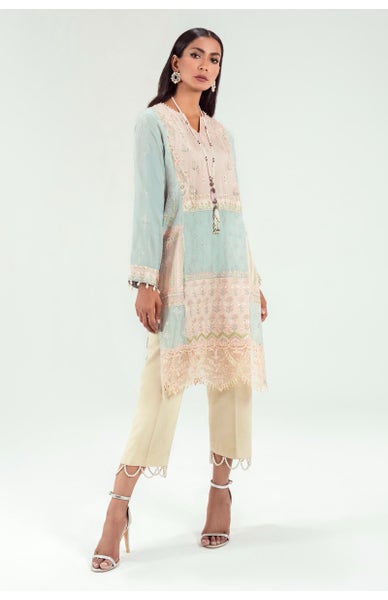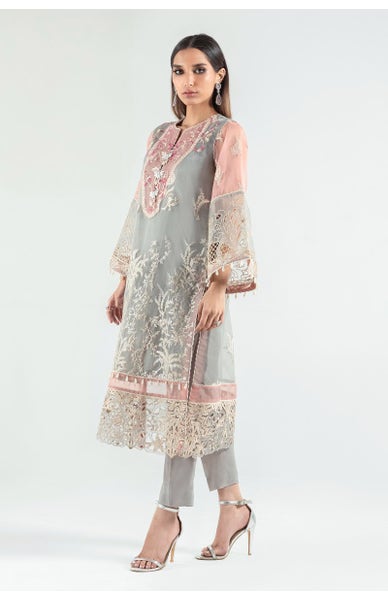 2. Unstitched Eid Dress Designs By Sana Safinz
The unstitched range has a lot to explore, Let's consider it as:
Muzlin (2 volumes)
Nura (3 volumes )
Luxury Lawn
Sana Safinaz Muzlin Collection: 
Sana Safinaz Muzlin collection classification has two volumes, each has 15 designs and 30 to 40 different colorways. Attractive fabric prints with the best detailing and craftsmanship, on exquisite stuff, make the Eid dresses appropriate to keep you all easy and fashionable in this hot summer season.
Go for the latest Gul ahmad eid dresses.
And always remember the more comfortable you are in your dress, the more comfortably you perform your daily errands. The price range starts from PKR 4,500.
We have stapled the Sana Safinaz Muzlin designs below.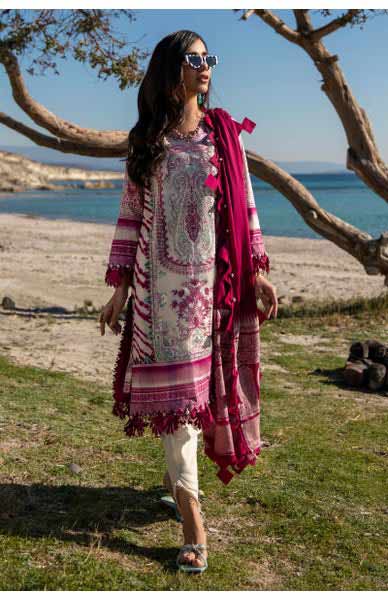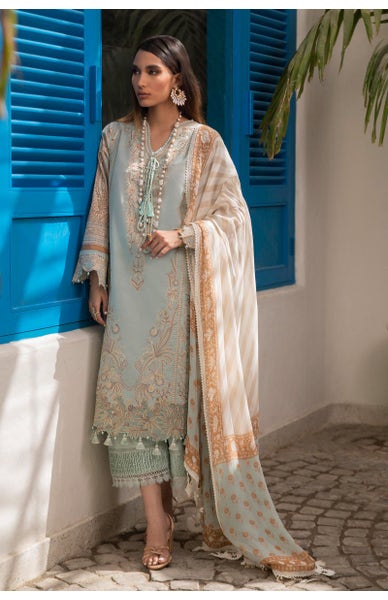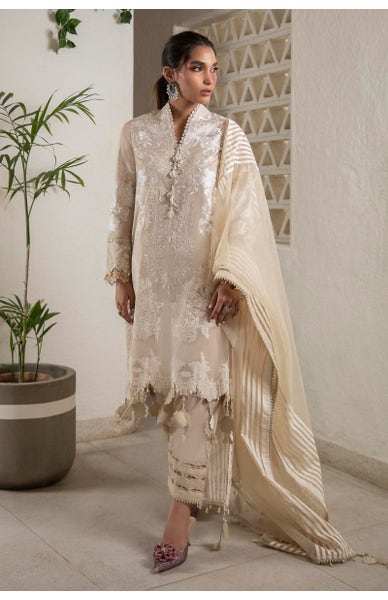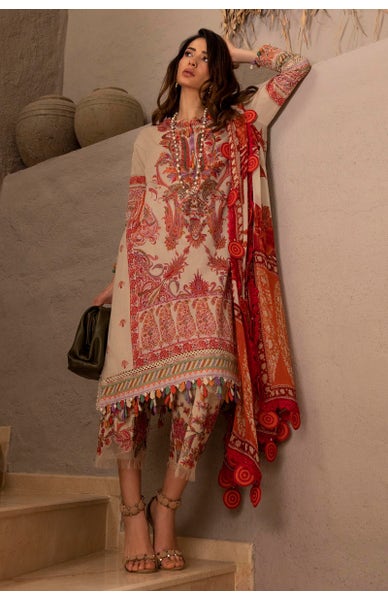 Sana Safinaz Nura Collection:
The charming eid dress designs from Sana Safinaz Nura collection, are highly formal and festival-suited. Volume one has 4 designs, and volumes 2 and 3 have six designs each. As this is the luxury range, it is high priced, starting from 34k and onwards.
Here are the Maria B Eid dress designs.
These Sana Safinaz Nura unstitched designs are high in delicacy and needlework, paired with beads and pearls work, making each outfit heavenly. So adorable that one can hardly take the eyes off.
Some of the masterpieces are right below.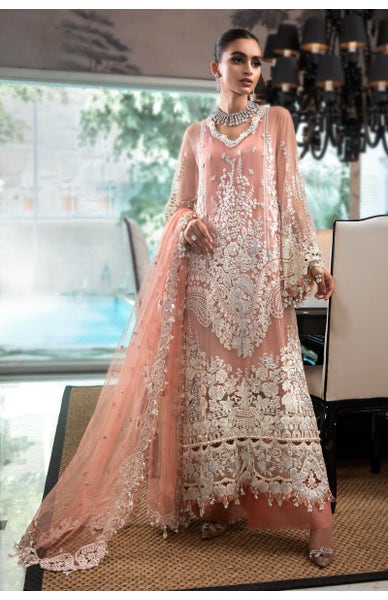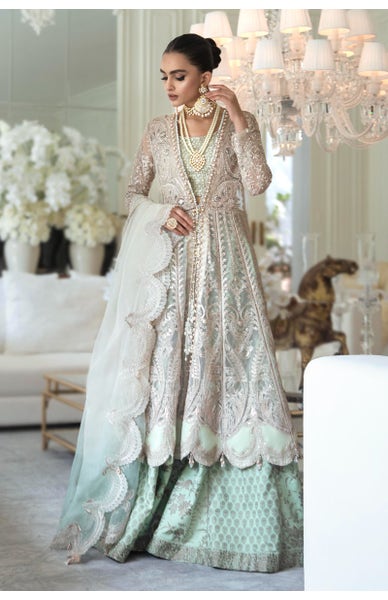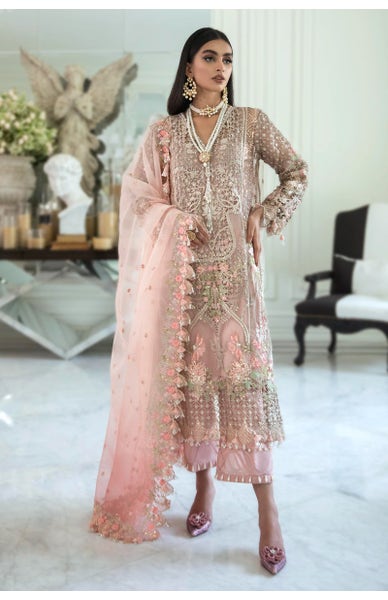 Luxury Lawn Dresses For Eid By Sana Safinaz:
From the formal Eid dresses to the semi-formal line, Kurnool and luxury lawn collection has the best life-giving colors and designs to keep you feel fresh and stylish. Also, luxury lawn outfits are best for summer events, keeping the weather in mind.
Have a look at most trendy luxury lawn dresses for Eid as below.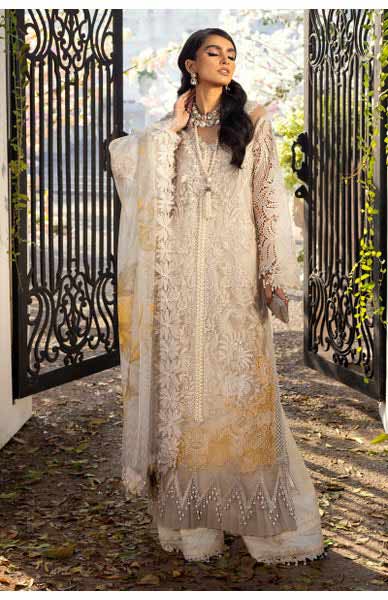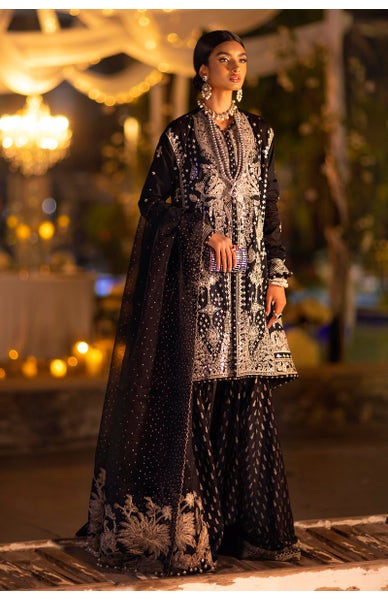 Another one of the unstiched range is Mahay,
Mahay dress collection by Sana Safinaz has 20 designs in 30 unique tints and hues. This one is only available at stores. So no photos can be provided.
A large number of mothers and housewives are preparing for the feast by purchasing new clothing and accessories that are appropriate for the weather. Clothes buying is a fairly common occurrence, and it is unquestionably the most difficult problem for women in particular.
Find here the new designs of Zahra Ahmad eid dresses for girls.
This is something that women never grow tired of. No matter how hard it is to find exactly what they have in their minds, they will do all the run for that.
And, let us tell you something: 98 percent of women have a mental image of how they want to look, so it's not easy, and you might get it. The remaining 2% simply goes to the market or goes online and buys whatever strikes them at the time.
So, it was all about the latest Sana Safinaz Eid collection 2023. We hope you enjoyed the recent dress designs.