Let's talk about the latest fall winter fashion trends in Pakistan. If you guys want to keep yourself warm in the modern style this winter season of the year, then let's liven up your lives with some more exciting must have winter fashion accessories collection for Pakistani men, women and kids. Here we have described the all important winter accessories from sweater, scarves, ear muffs to the ankle boots that will help you to keep mot only warm and cozy but it will also make you look dapper and snappy that appeals to everyone.
Be the sunshine of everyone around you with these stunning winter fashion accessories ideas for Pakistani fashionistas. Here I am going to share a list of trendy must have fashion things for a winter season wardrobe that every girl or boy must own because all of these winter accessories are low-budgeted and will warm you up stylishly during this cold season. Be the fashion trendsetter of Pakistan by following the latest fashion trends for fall winter and stand apart from the crowd.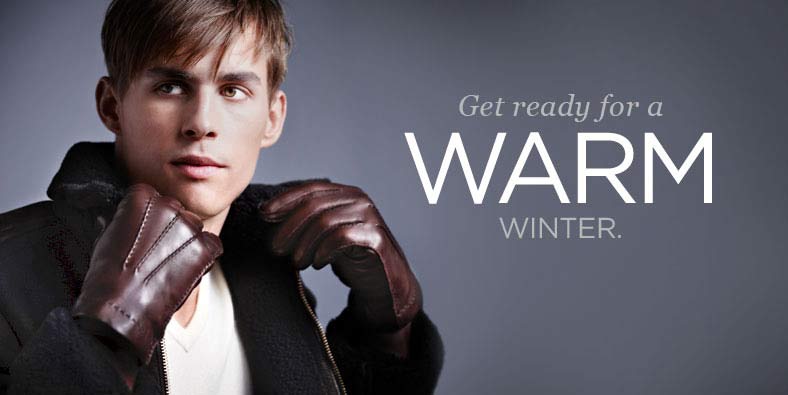 Winter Fashion Trends For Men Women And Kids
Here we have come up with the must have winter collection accessories for men, women and kids that are trendy not only in Pakistan but all around the fashion world. These winter accessories will help you to stay warm and stylish throughout the cold season. Nowadays Pakistani people seems to follow the best winter fashion trends of 2023-24 in order to stand apart from the crowd. Here is the basic list and types of must have fall winter fashion accessories for men, women and kids. Check out latest winter boots collection for girls.
| | |
| --- | --- |
| | |
| | |
| | Best long coat or jacket for winter |
| | |
1) Sweater scarf for winter fashion trend
Everyday when you step out of your home in the ultimate wintertime, the most dashing and modern fashion accessory in Pakistan is the winter sweater scarf that gives you stunning look all the time. To create a rich contrast you can try the attractive and colorful scarf over a leather jacket or long coat. The winter sweater scarves protects you from windy days during the winter season as well as it will defend you from cough, cold  and flu when it is around your neck. Check out best mens winter jacket styles.
2) Warm gloves for men, women and kids
Gear up yourself with some modern and stylish must-have accessories trend for this winter season to look dazing and impressive every day. Nothing is blunt and dull than the chapped and roughened hands, so to keep them superb and cheese like one must have to cover one's hands with the leather or wool gloves. You can go for the long knit warm gloves that will also work as arm wear and protect you from winter elements.
3) Cozy ear muffs fashion trend in Pakistan
Complement yourself with this must-have winter accessories, the ear muffs plays a vital role to keep you warm and stylish in the winter time of the year.
4) Beanies and hats for cute kids, young men and women
The most gorgeous and modern winter accessories for celebrities and stylish men's, women's or kids' wardrobe is nothing else but the beanies and hats! Some people know that how to stay warm and sexy in this wintertime with the use of smart and low-budgeted winter accessories.
5) Best pair of winter socks
The must-have winter accessories for women, men and kids are the pair of warm fuzzy socks, that keeps you warm and protects your heel and toes from cold season. Definitely the cracked and chapped heels have a dull impression on others so you must keep them soft and charming.
6) Long coat or jacket fashion ideas for fall winter
The best winter outwear of your wardrobe is the long coats or jackets, if you feel comfortable wearing a long coat, then you must go for it when you are partying with your friends and family or going to school, college or University as well. See here the best Pakistani men winter casual coats.
7) Winter jeans trend
Definitely the winter jeans work for you! You people must have a sexy pair of skinny fit or skinny jeans to wear this winter season for stylish and modern look.
8) Cozy boots for Pakistani men, women and kids
There is an endless possibility in stores to buy a variety of boots such as, ankle boots, knee-high boots, combat boot. These boots are chic, formal, semi-formal and weather friendly.
In this article you came to know that how important winter fashion trends is it to take care of yourself during the cold season. In order to keep yourself warm and cozy, you people need to grab the latest winter fashion accessories in 2023-24 that are available in markets or you can buy them online. According to the latest fashion trends all Pakistani men, women and kids seems to have the above mentioned must have winter accessories just to stay warm yet stylish in this freezing fall winter season.