Best Autumn winter fashion trends cannot go without the latest Pakistani winter boots collection for girls. Here in the Pakistan, we have been dealing with the winter freezing temperature and a little snow in specific Northern areas of Pakistan. In other countries, it would be even worse, no one can resist the winter coats, hats, gloves, jackets, socks and scarves in this cold season. With the launch of winter tops, Pakistani shoe brands have also revealed the new winter footwear collection for girls.
A Fresh arrival of these winter boots is absolutely followed the latest winter fashion trends. Thus, today I have decided to gather some of the most tremendous best Pakistani designer winter boots collection for teenagers and young ladies just to stay warm and cozy. All of this collection is based on the warm and cozy trendy women winter shoes that have durable sole along with the leather material.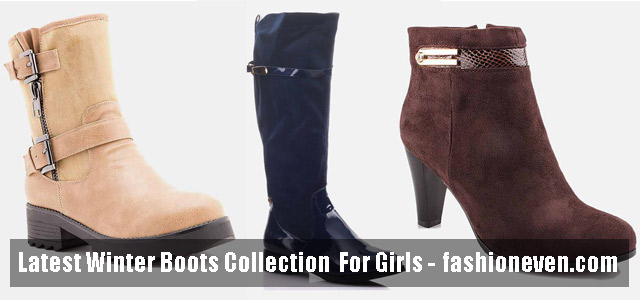 The best fall/winter boots for girls is enormously sought after by Pakistani young women just because of all these products have a reasonable price and enough good quality material. These winter boots are not so bulky that lifting your feet becomes a chore. So, another plus point is that these shoes are not that much heavy and most of them are made with the leather stuff. Checkout easy to do nail art designs that complements with you overall apparel in the winter season.
Ladies Winter Boots In Pakistan 2023-24
Matching the cold season with the your best pair of boots is something called fashion and style. Boots now have become the trendsetting sense for the fashionista because it adds style to your overall apparel. The winter boot for girls, comes in a variety of resplendent colors such as beige, black, dark brown, grey, ash white, light fawn, navy blue, maroon, dark beige, tan and so on. See here best teen nail art designs.
Best Pakistani Winter Boots By Top Pakistani Brands
Here we ensure that your wardrobe will be even more splendid with the winter boots for every occasion. You can wear these boots whether formal or informal ways such as, casual winter boots, formal winter boots and of course for the weekend trips. This collection is presented by the top five exclusive shoe brands that are: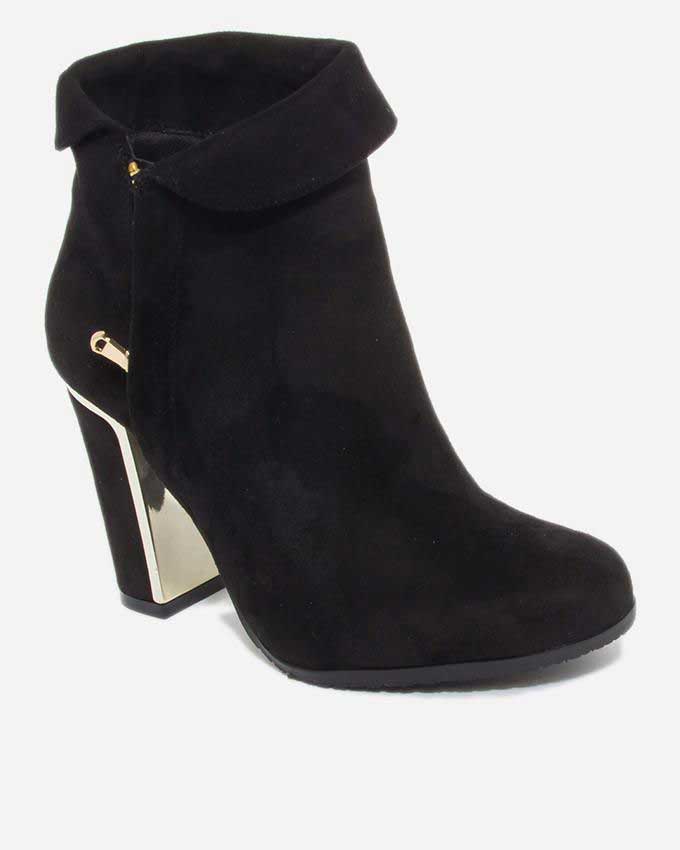 This latest collection of winter boots for women covers the following:
Winter leather boots
Knee high block heel winter boots
Button adorned boots
Snow boots
Thermo plastic rubber and Synthetic winter leather boots
Chain adorned knee high winter boots
Buckled knee high winter boots
Knee high winter zipped boots for women
Flat knee high winter boots collection
Knee high riding boots
Ankle boots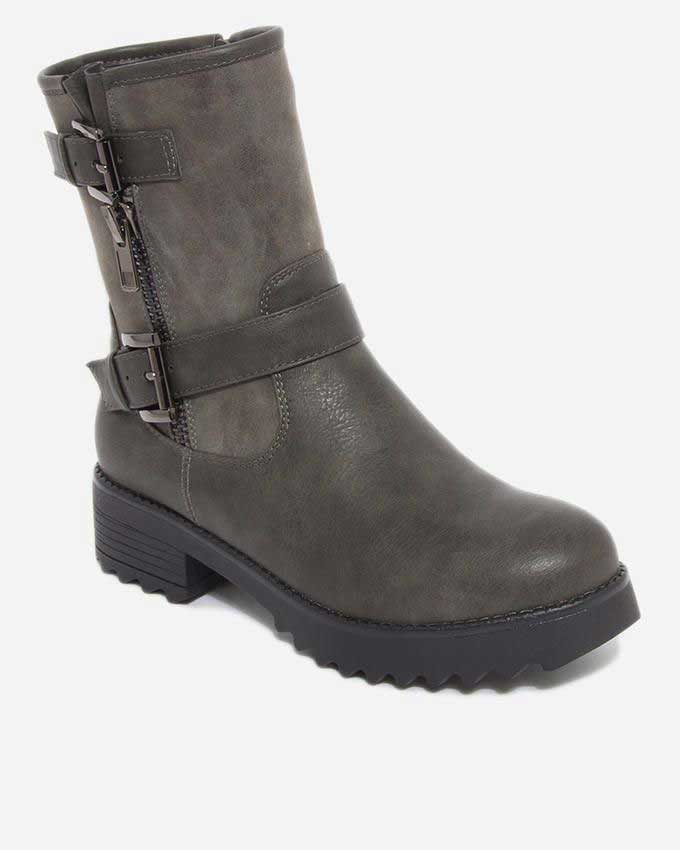 We certainly are not relying on one type of winter boots. There are sheer number of options to choose the best trendy winter boots for women from the following different styles of winter boots for women such as:
The latest fall/winter boots for young women by top Pakistani brands is available for purchase right now. Grab your favorite article and rock this cold winter season with the style. Below you can submit your awesome winter boots collection just to let us know about your fashion style.