As the howling winter season is ahead, we are here with the latest winter jackets for men in Pakistan. Today's article is particularly based upon the new winter jacket styles for Pakistani boys by top clothing brands from all around the world. We exclusively prefer the designers apparel, and everything that purely includes in the latest fashion trends of winter outerwear for men in 2023-24.
It's because the top voguish brands in other countries provides the high quality material, whether it is clothing fabric, shoes stuff or other fashion accessories such as winter jackets. That's why nowadays they have become well known in Pakistan as well. Must check out the latest winter jackets for men in Pakistan along with their price and images shown below.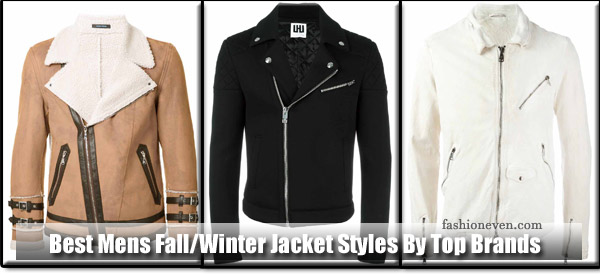 Nevertheless, if we talk about the latest winter jackets for men by luxurious brands, then these jackets are far more expensive than the local one, but it has something really worthy to buy. These winter jacket styles will help you to achieve the luxurious personality and status symbol in Pakistan.
Best Winter Jackets For Men 2023-24 With Price
Become a fashion trendsetter and inspire all the people around you with your latest winter jacket style. Must check out the rising winter fashion in Pakistan. Stay warm and cosy by wearing aany oneof these best winter jackets for men. All of these warm outerwear includes a variety of sober color combinations and decent jacket styles for Pakistani boys.
Have you ever heard about the "Less is more"? So this is the case that if you will add even just the few of these luxury brand articles' in your wardrobe, it will become much more deluxe. All of these brands veritably provide the rich and superior quality of a jackets. What you need to do is to carefully choose the best jacket style for you from the designers exclusive launch of latest winter jackets for men in Pakistan – shown with images.
Read: Best branded belts for men
Today we have gathered the most tremendous and luxurious designer jackets for boys to try this cold winter season and be the trendsetter in Pakistan. All of this latest collection of winter jackets is based upon various jacket styles such as:
Biker jacket
Souvenir jacket
Bomber jacket
Flight jacket
Straps jacket
Denim jacket
Teddy jacket
Zipped jacket
Double breasted jacket
Padded jacket
Wind breaker
Leather jacket
Sport jacket
Cowboy family patch jacket
Lightweight jacket
Top international fashion industries have recently launched their exclusive collection of latest winter jackets for men in Pakistan. These deluxe men jacket designer brands have got much popularity all around the fashion world. Nowadays, there is high competition among these menswear fashion brands just to provide the best quality and fighting for the pricing strategies in a highly competitive market. These fashion brands are particularly:
Guild Prime
Calvin Klein
Gold
Iro
Diesel
Giorgio Brato
Rick Owens
Dolce & Gabbana
Soe
Juun. J
Soulland
Undercover
Moncler Grenoble
Alpha Industries
Saint Laurent and so on.
Here we have mentioned the brand along with the price of each winter jacket for men, you can buy these articles from farfetch.com
Pakistani young boys and men can wear these latest winter jackets in several ways, such as, casual, party time, or just in case to cover yourself with the tremendous branded article that will surely grab the attention of others. Amaze everyone around you with your sizzling choice of the luxury brand and reveal the best Fashionista inside you.
So, by reading this article you guys are now much aware about the latest winter jackets for men in Pakistan. We are here to guide you for the latest mens fashion, whether it is about clothing, footwear or the splendid accessories that adds beauty to your overall apparel.
If you find any difficulty while placing an order online for latest winter jackets or if you are interested to know about more details of a particular jacket designs or jacket styles, then feel free to contact us or let us know via comments below.