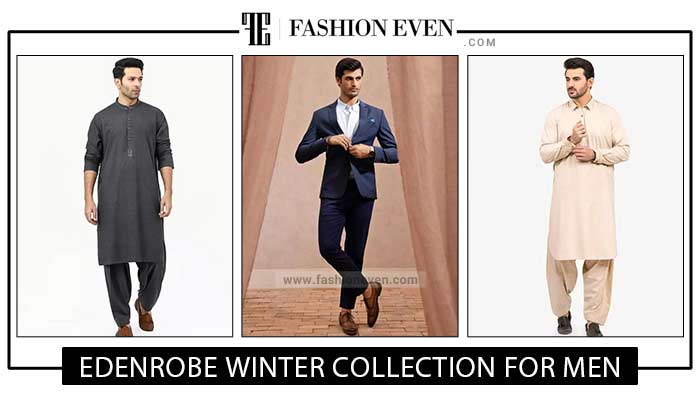 Let's have a look at the Edenrobe winter shalwar kameez for men and winter wear blazers to try in this cold season.
Men are the figures who have to go out way more than women. Their tendency to meet people and work outside is more than the ladies in routine life, which makes it quite valid that they need to look more presentable most of the time.
If we compare, males of today are way more careful and more considerate about their looks than the men a few years back. This thought has made our fashion brand designers more active in generating more and more clothes for men too. So sizzle up your wardrobe with Edenrobe men's winter collection 2023-24.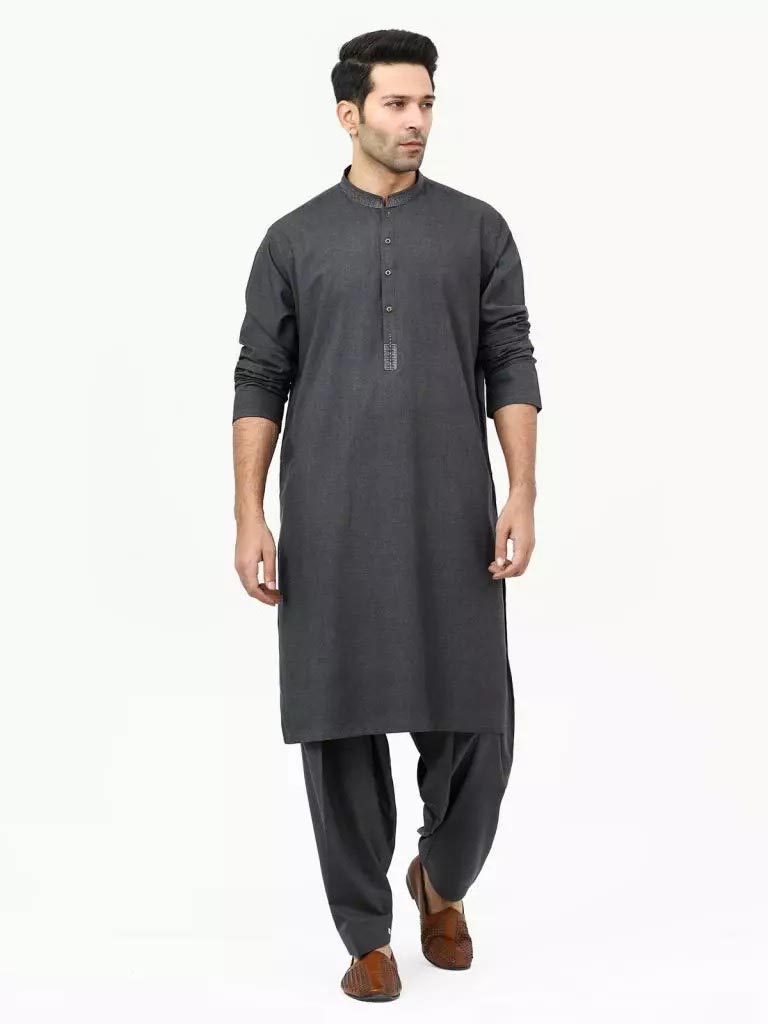 New Edenrobe Men's Shalwar Kameez For Winter Season
(Stitched Shalwar Suits, Unstitched Fabric, Winter Blazers)
Some brands are totally committed to making only men's wear. Today we have brought you an anthology of a brand that started its venture by making purely men's attire. They started working in 1988. Now it has involved linking women and kids as well. Yes, you got it right, we have Edenrobe's winter collection for men in Pakistan.
1. Stitched Edenrobe Shalwar Kameez For Men:
Stitched Edenrobe men's kurta category is something Edenrobe is a pro at.
The tiniest details you see on the gents' kurta shalwar kameez designs are what makes them different from others. Fetching details and top-notch stitching along with the most handsome shades of fabric make their ensemble perfect. You can never go overboard with an Edenrobe attire. There is a reason their collection is one of the most awaited ones.
The best thing about Edenrobe men's shalwar kameez is their price range. They give the best quality at an affordable cost roughly around 2000/- to 4000/- for shalwar suits, which is contentment. If we see keenly at this range, we can notice the smallest of embroidery details, and even the buttons are chosen so intricately that are very different to scrutinize. This minor craftsmanship is something that we all appreciate.
Some of their designs are right down to give you a little glimpse of the recent Edenrobe stitched shalwar suit collection for men.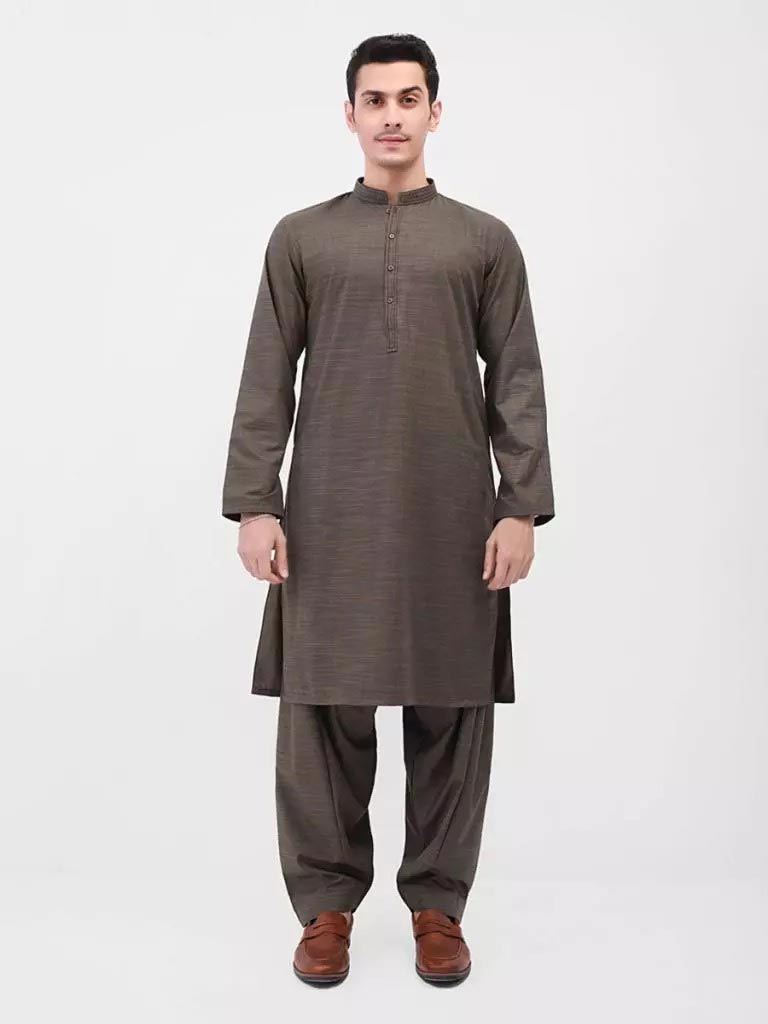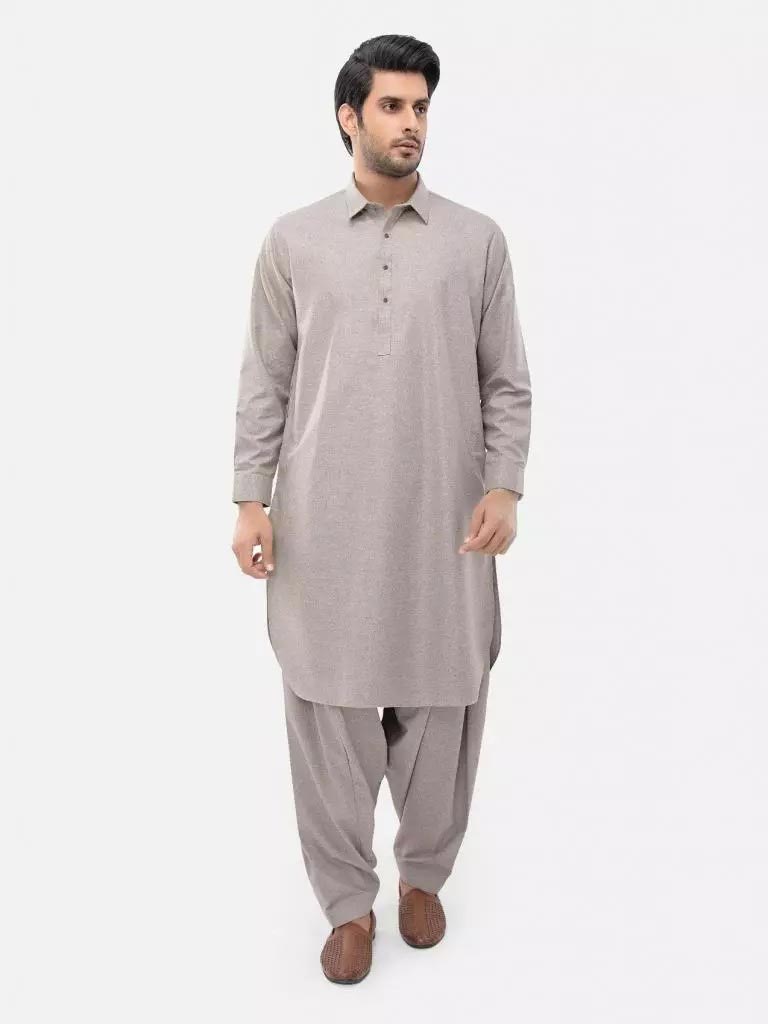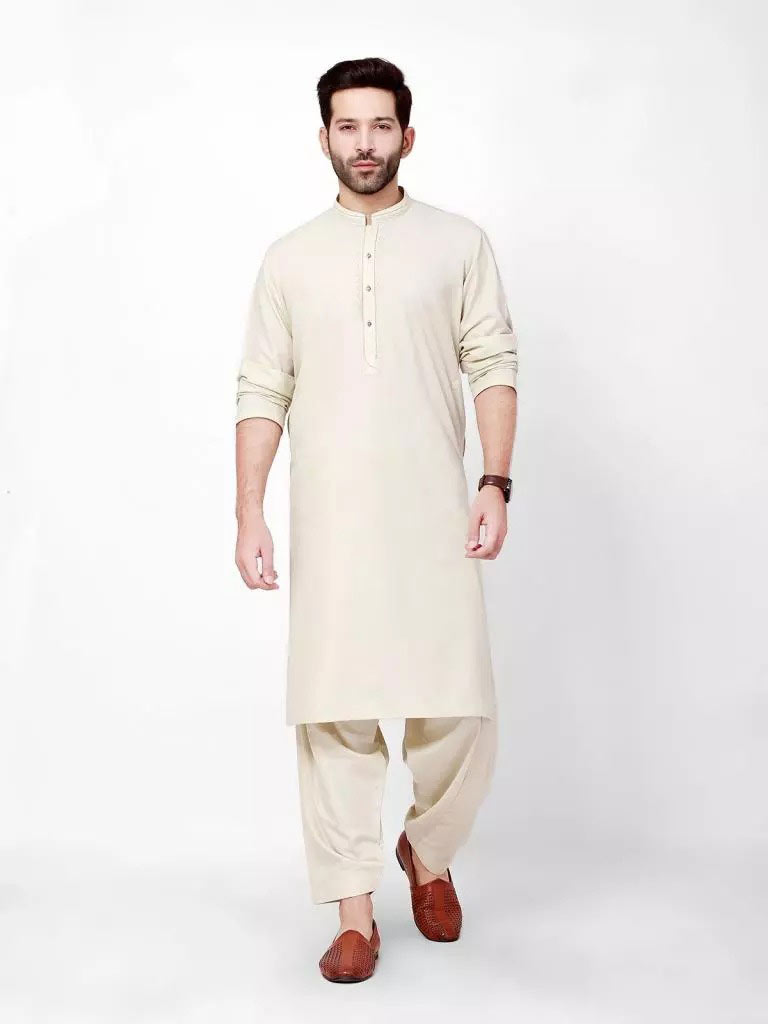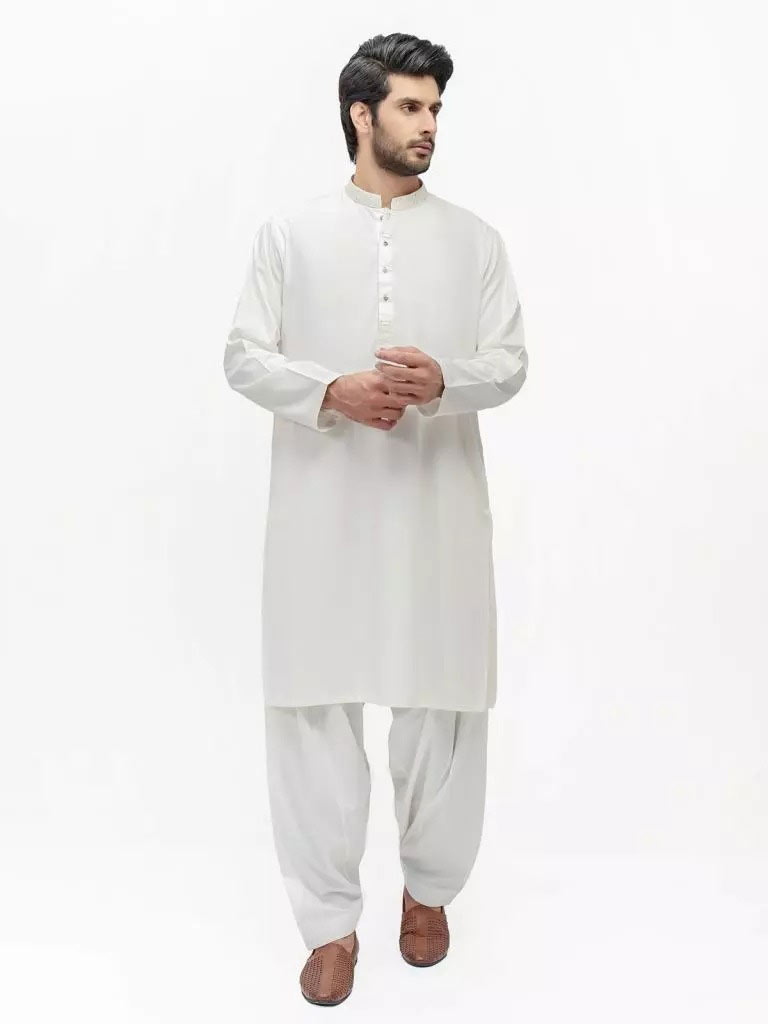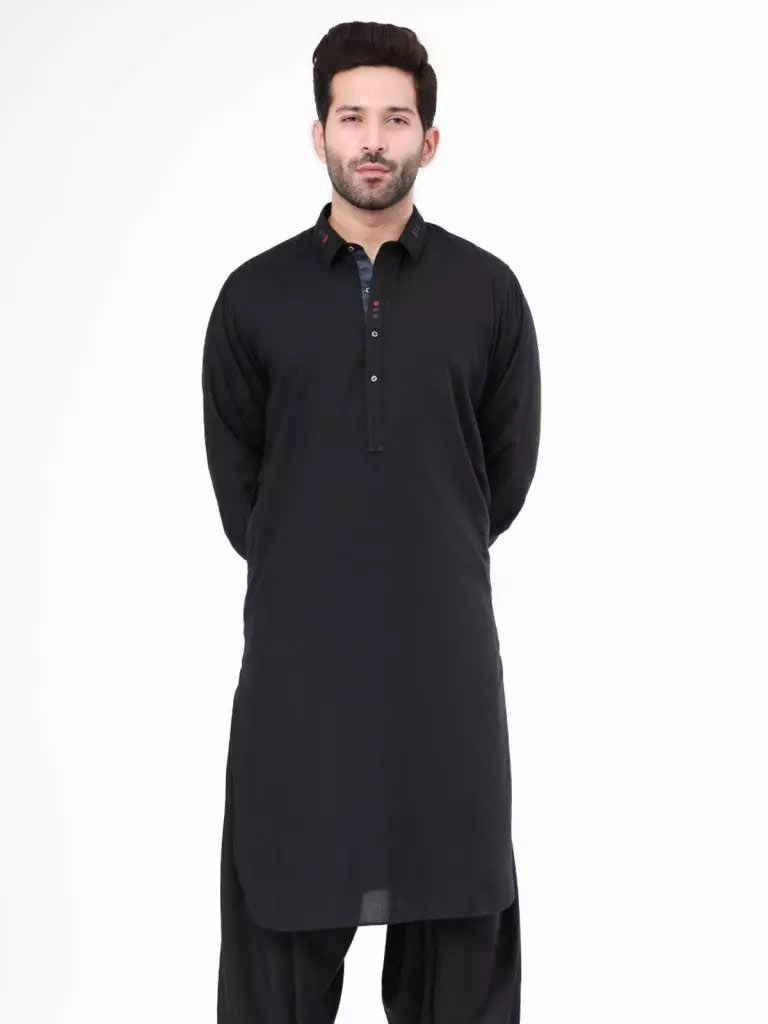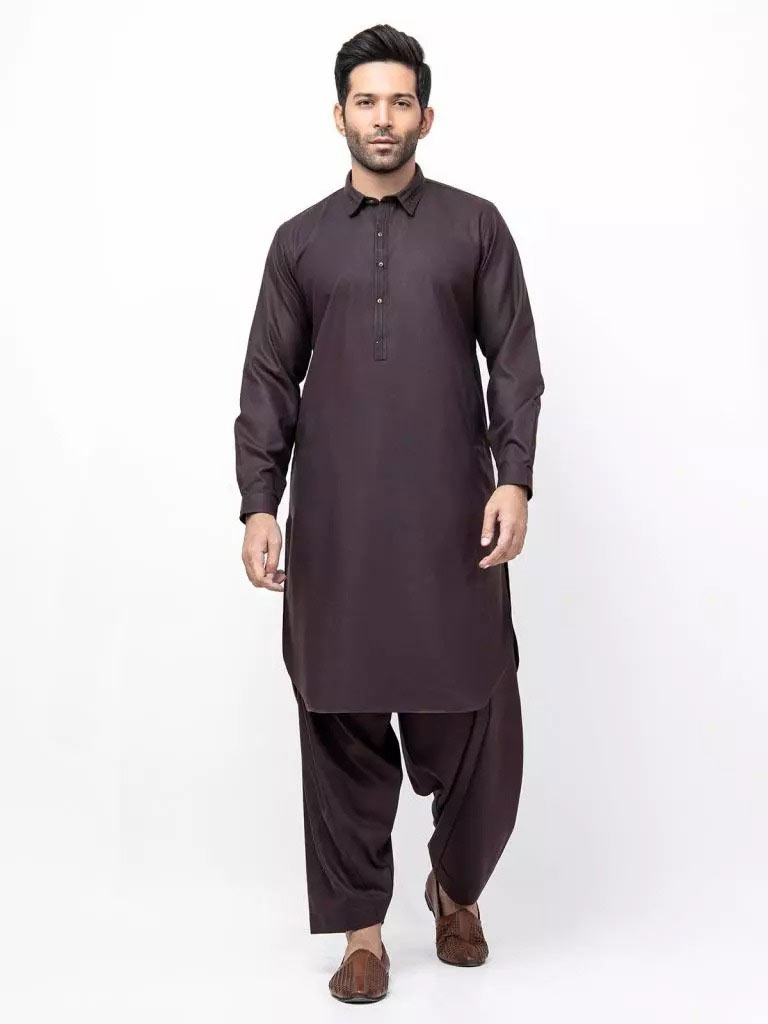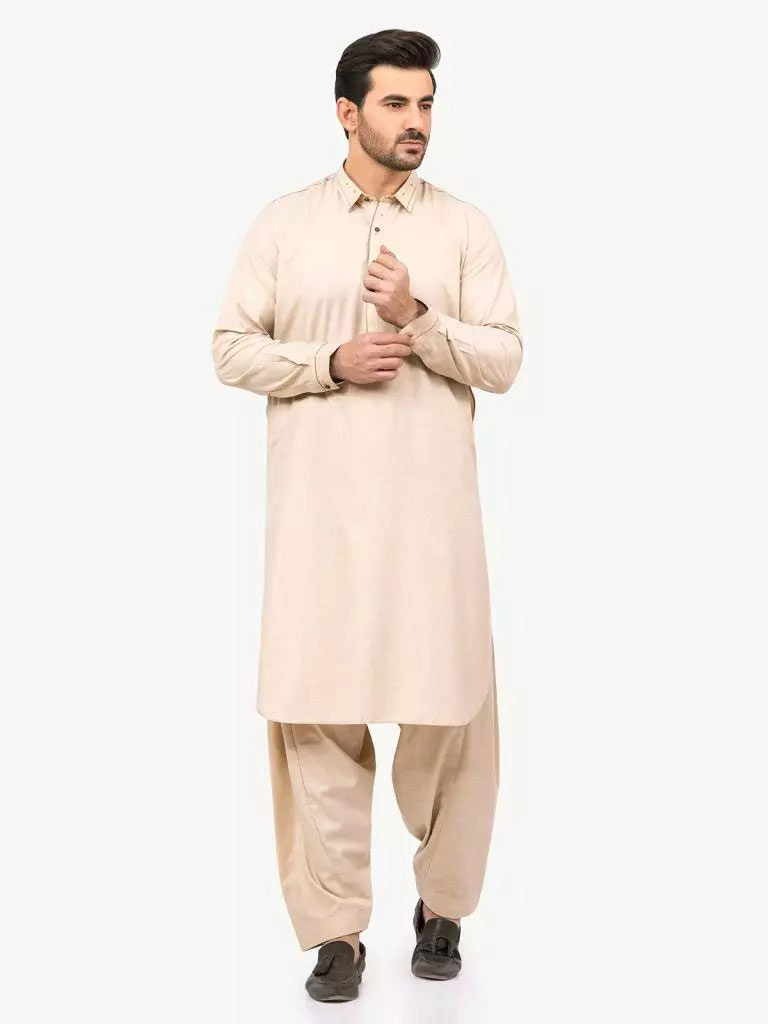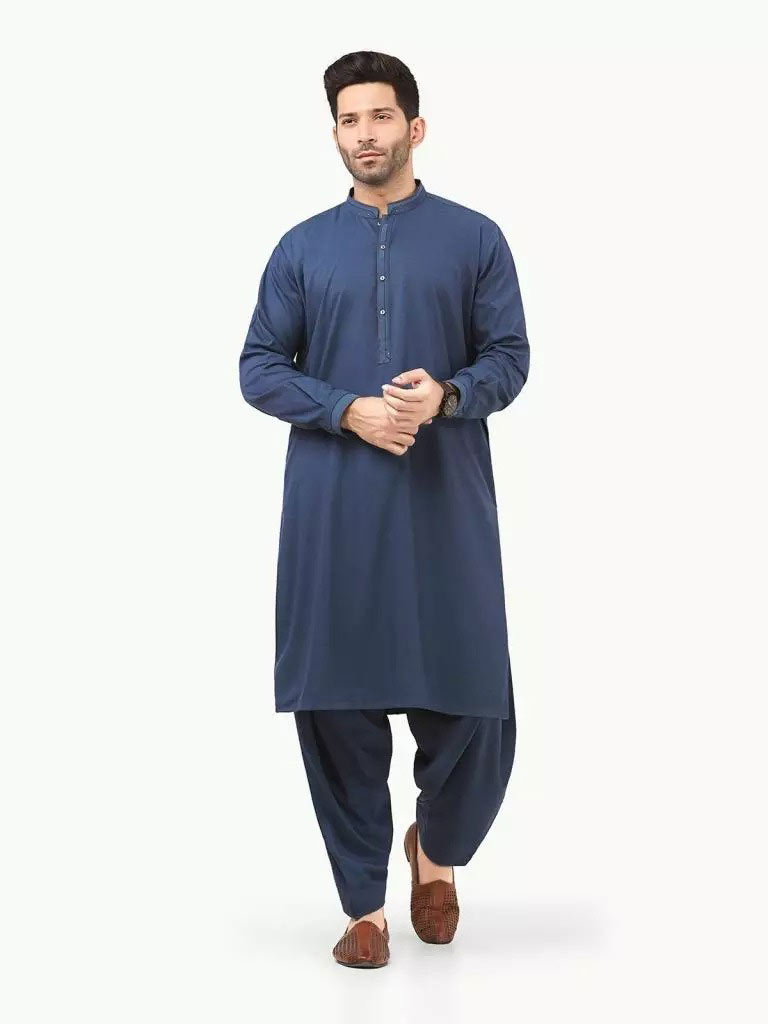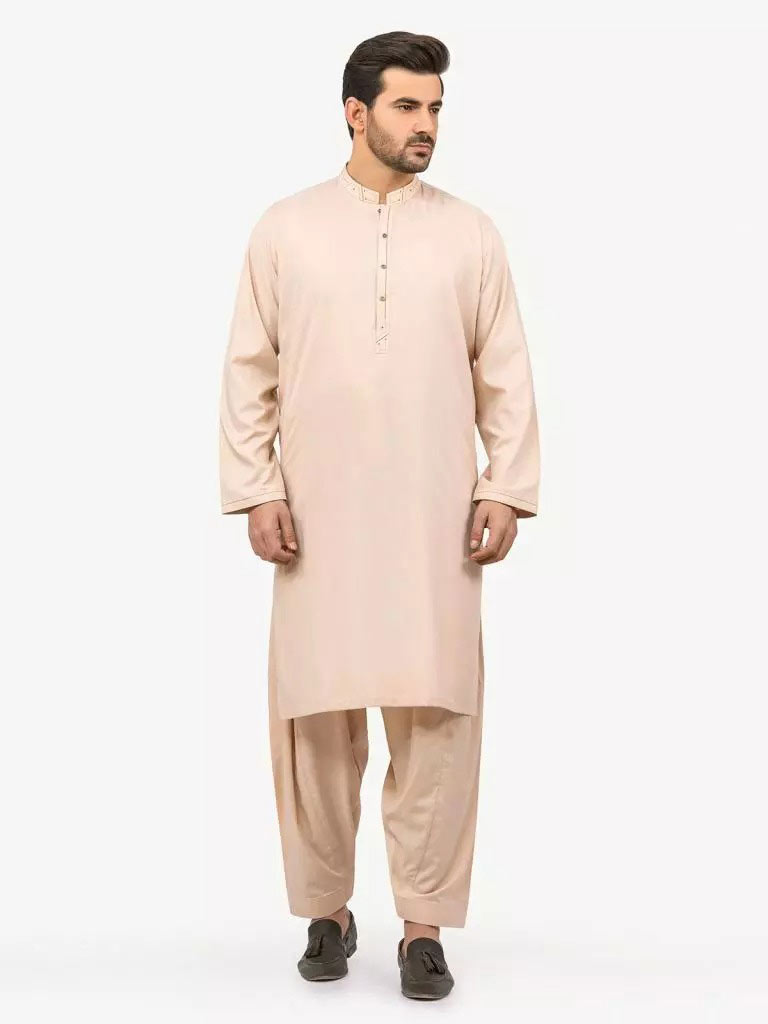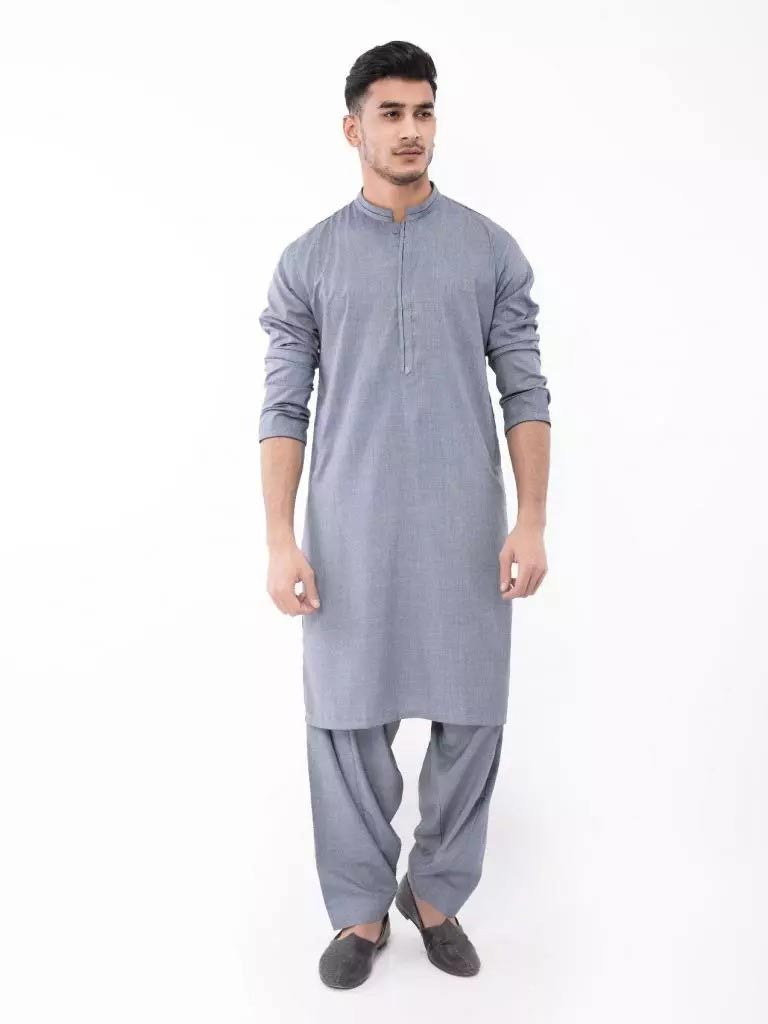 2. Winter Wear Blazers:
The Edenrobe jackets for men are essential staples that one cannot skip. Sweatshirts, hoodies, and blazers are vital things as a winter collection for men in Pakistan. And brands understand it very competently, and this is why Edenrobe has their exclusive blazer range.
The best thing about blazers is, that they are so intelligently designed that youngsters and men, both can wear them with style. The blazer color combinations are very sober yet lively and the designs are quite jazzy. It makes it an open option for all.
Edenrobe blazers are very multifunctional and you can pair them up with a pantsuit, or shalwar kameez according to your choice. The designs of the blazers are also very shrewd they are gonna go perfectly with whatever outfit you wear.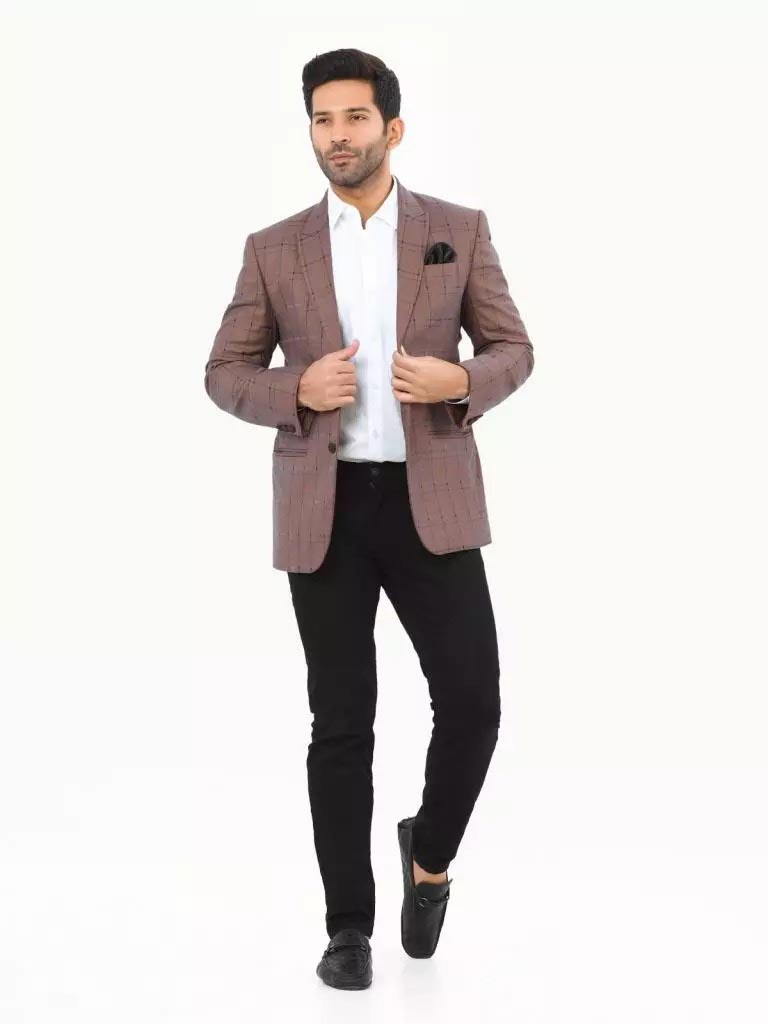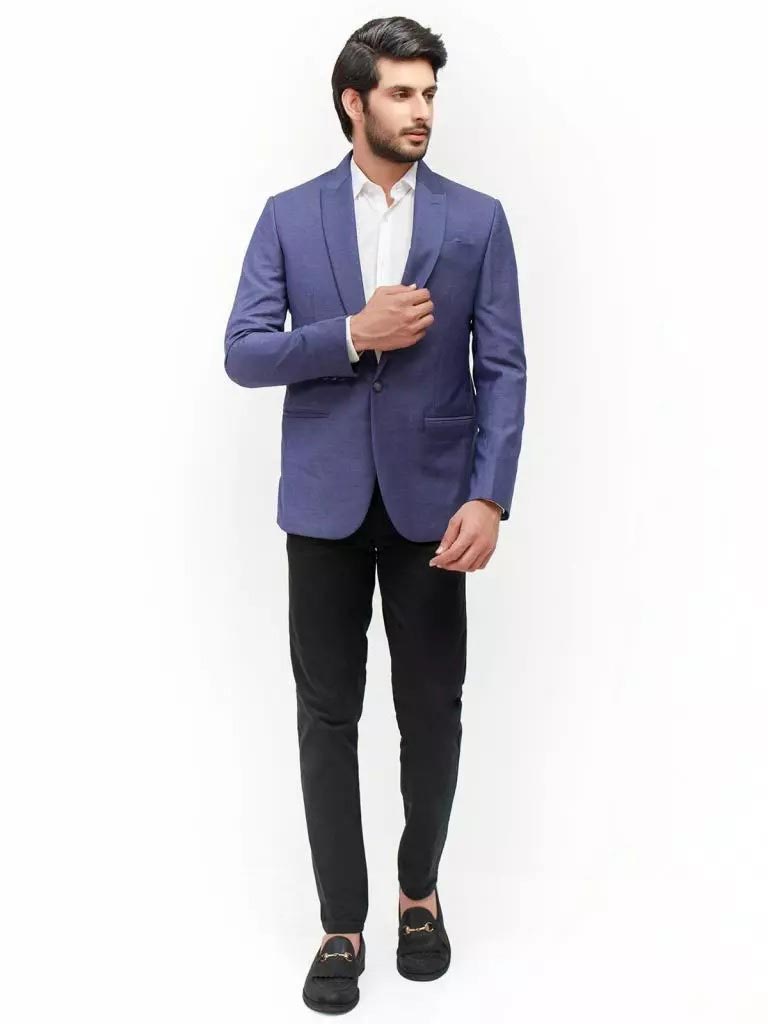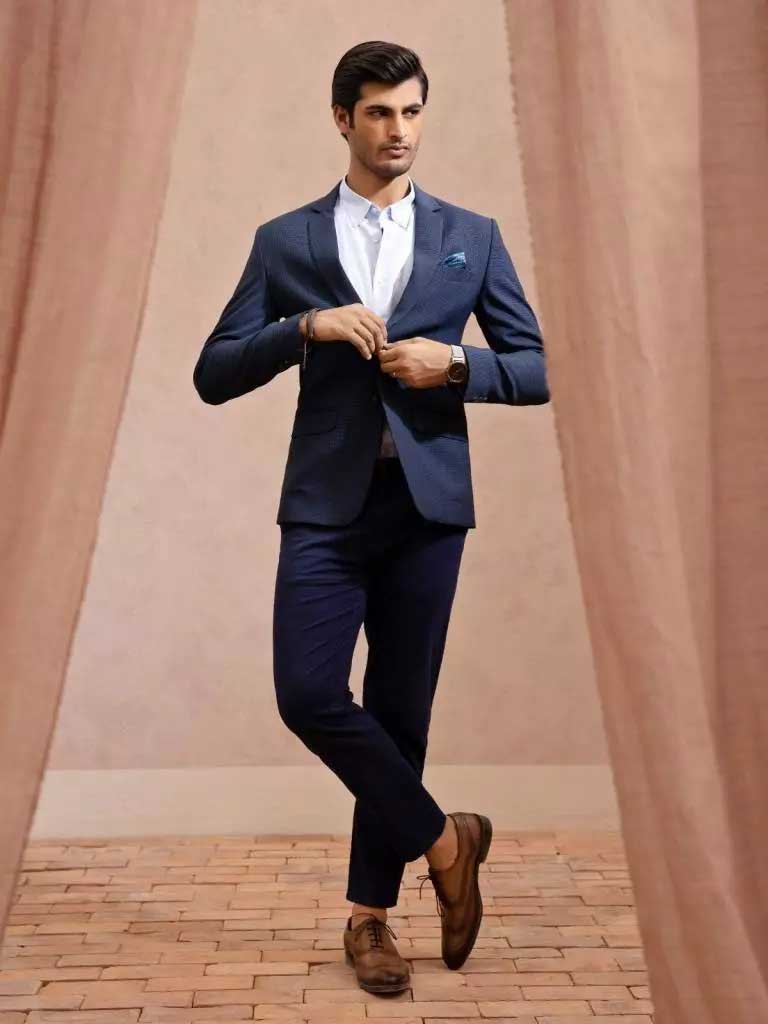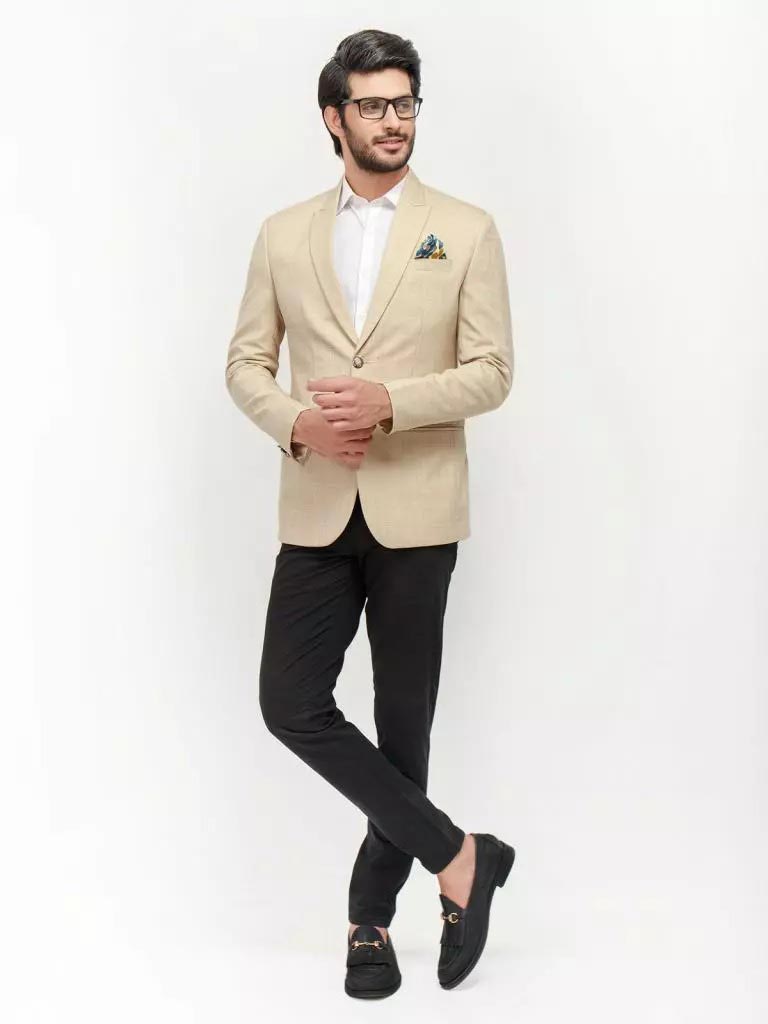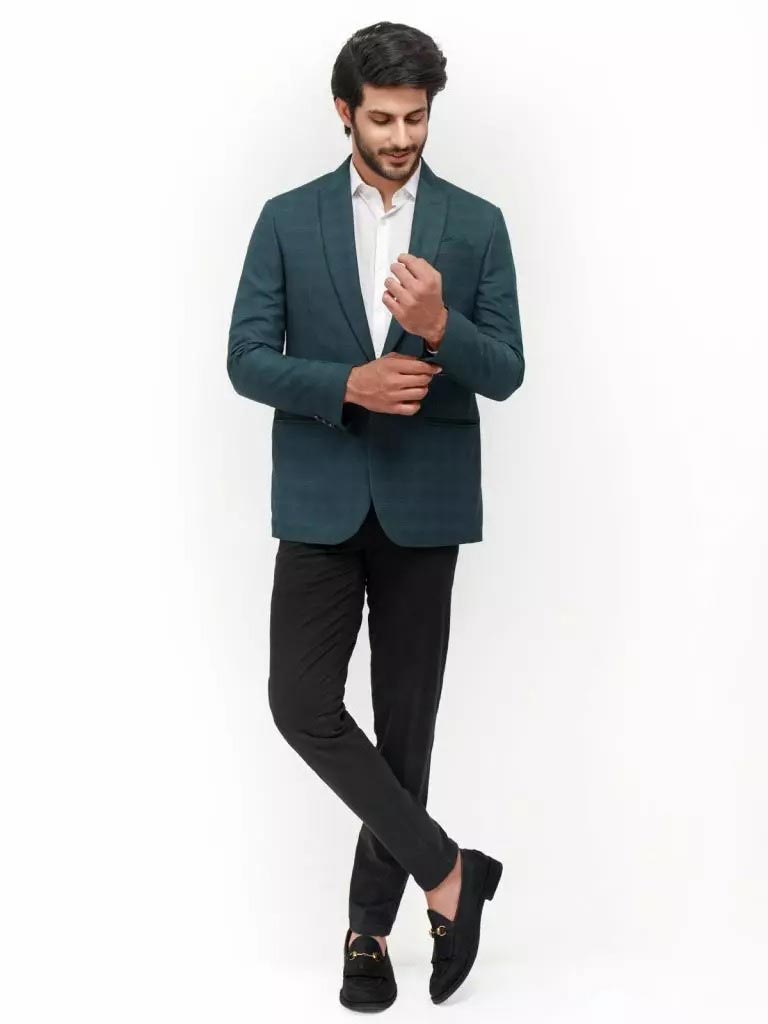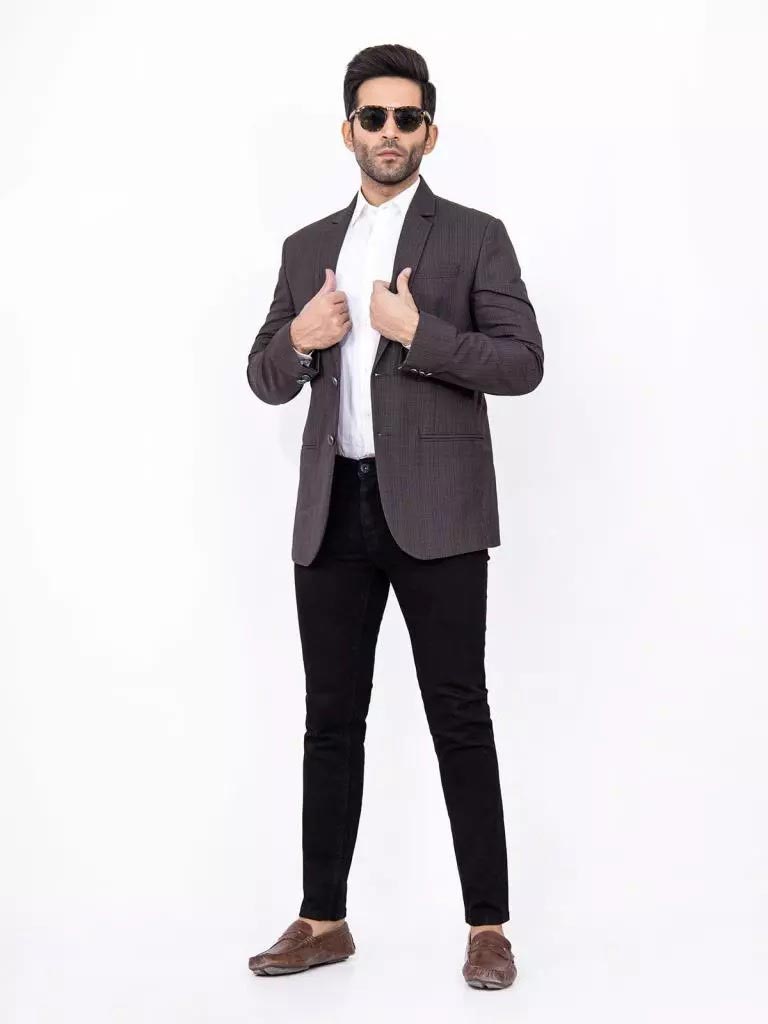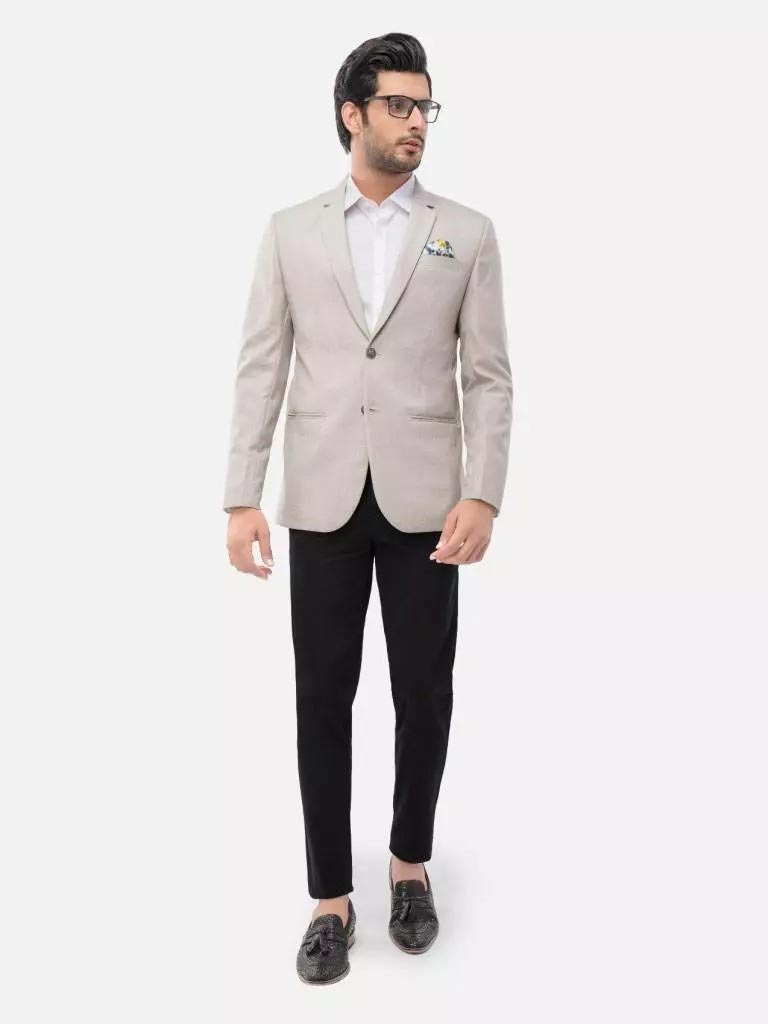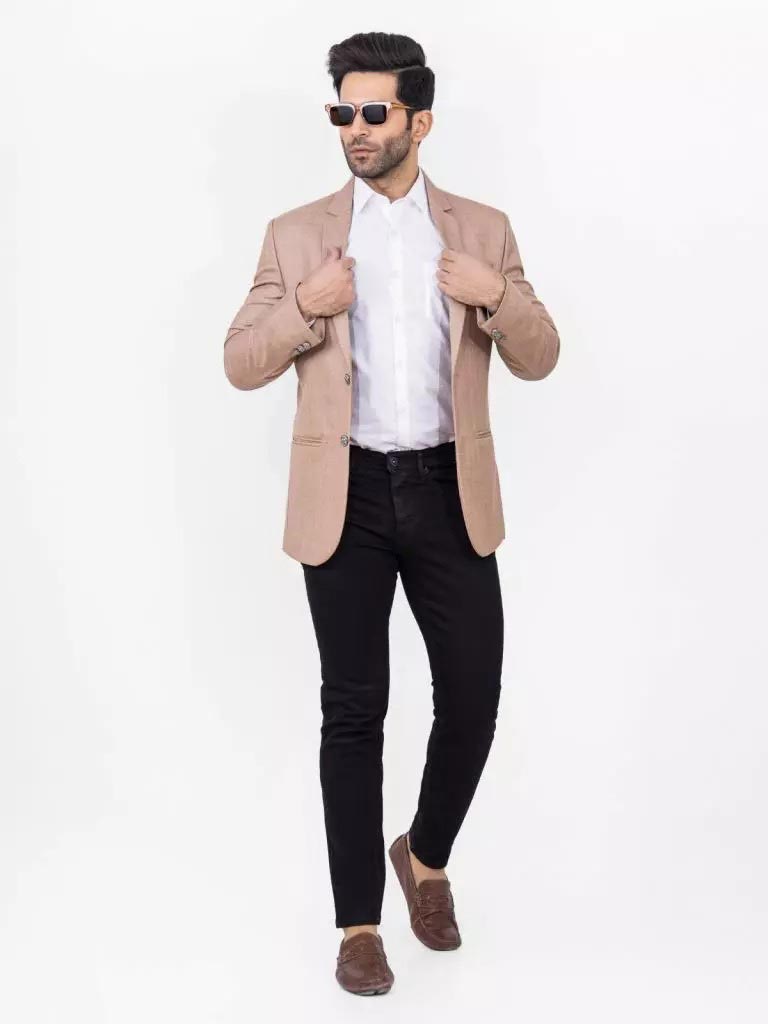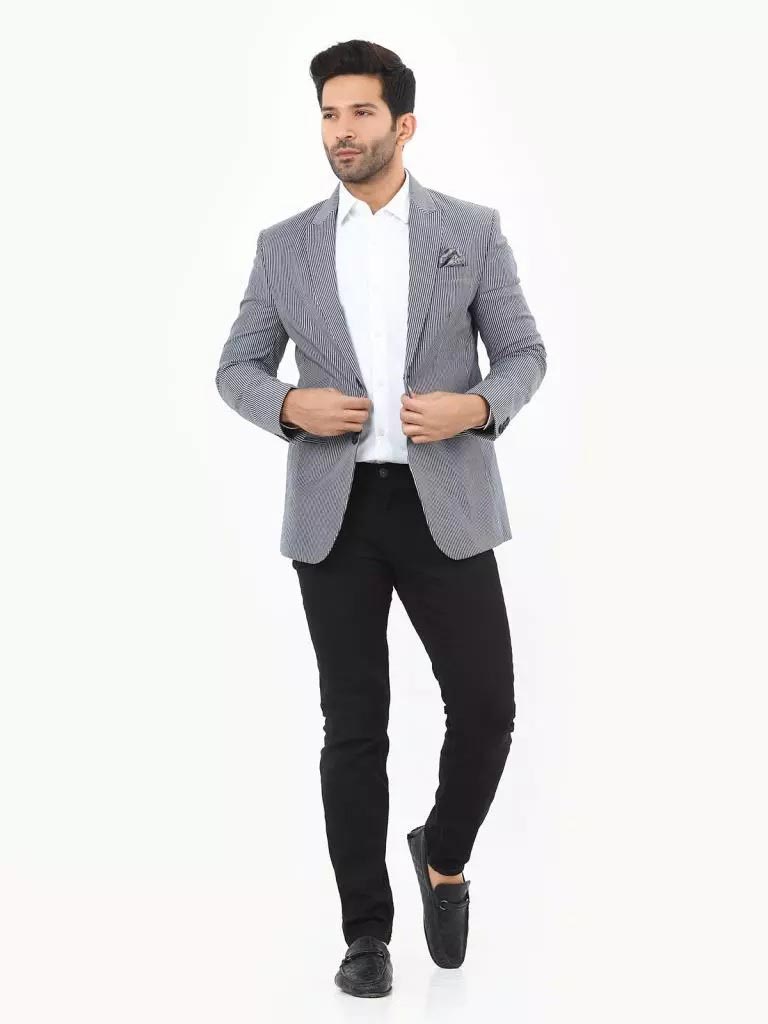 3. Unstitched Winter Collection For Men:
If we talk about Edenrobe men's shalwar kameez unstitched collection, it consists of sober yet attractive colors. The perfect unstitched fabric is made of fine quality that goes entirely for the winter season. The motive is to provide men, with quality stuff.
They are showcasing all kinds of fabrics, and the specialty is their soft yet cozy wash-and-wear stuff. Edenrobe winter collection for men 2023-24 also has more stuff like cotton, warm fabrics like khaddar, karandi, and a mix of mesh. Black, white, brown, navy blue and cream colors look so graceful that will always dignify your look whenever you wear them.
Also check Junaid Jamshed kurta designs
We are listing below some of Edenrobe's eccentric fabrics that will definitely grab your attention. Take a look at them and see what a vision of grace they are.
You can find all plain and solid colors and also in other styles like check or dots and other little prints which look extremely classy. There is another specification that is matte and glossy. That means they can be used for casual and formal both purposes.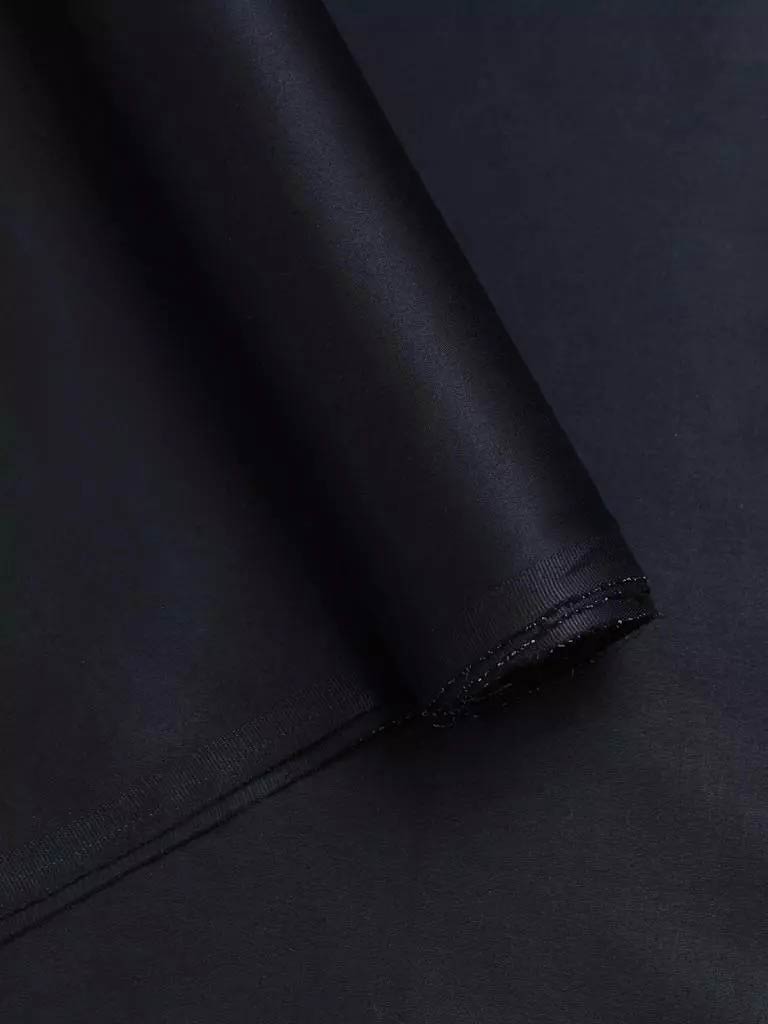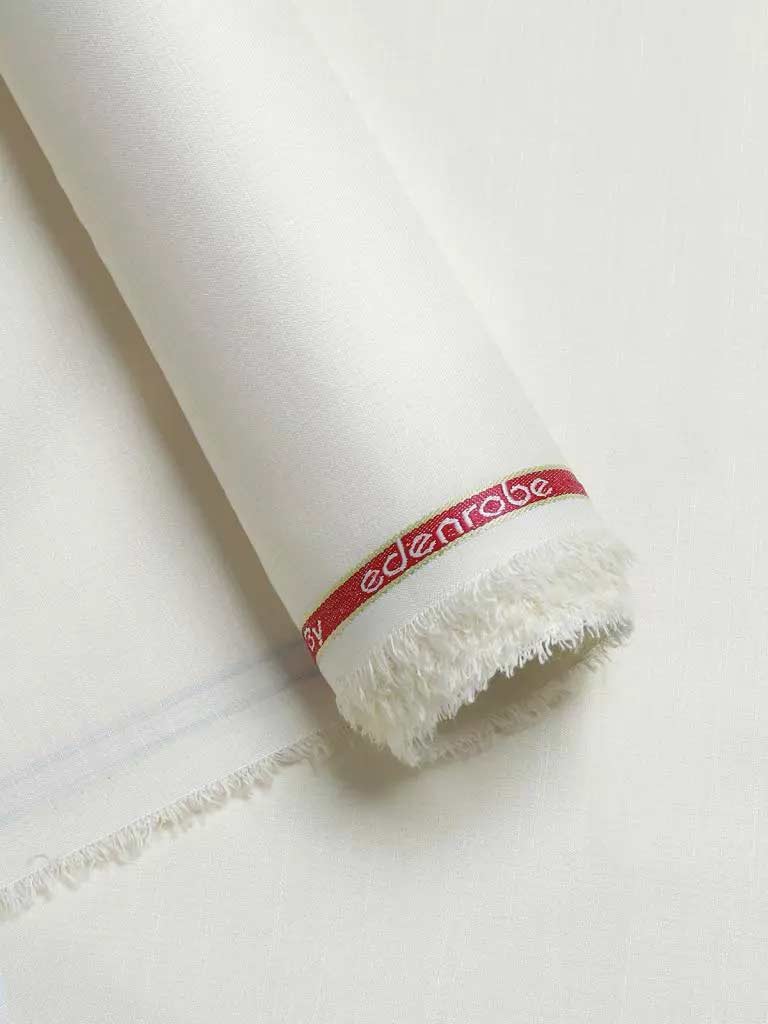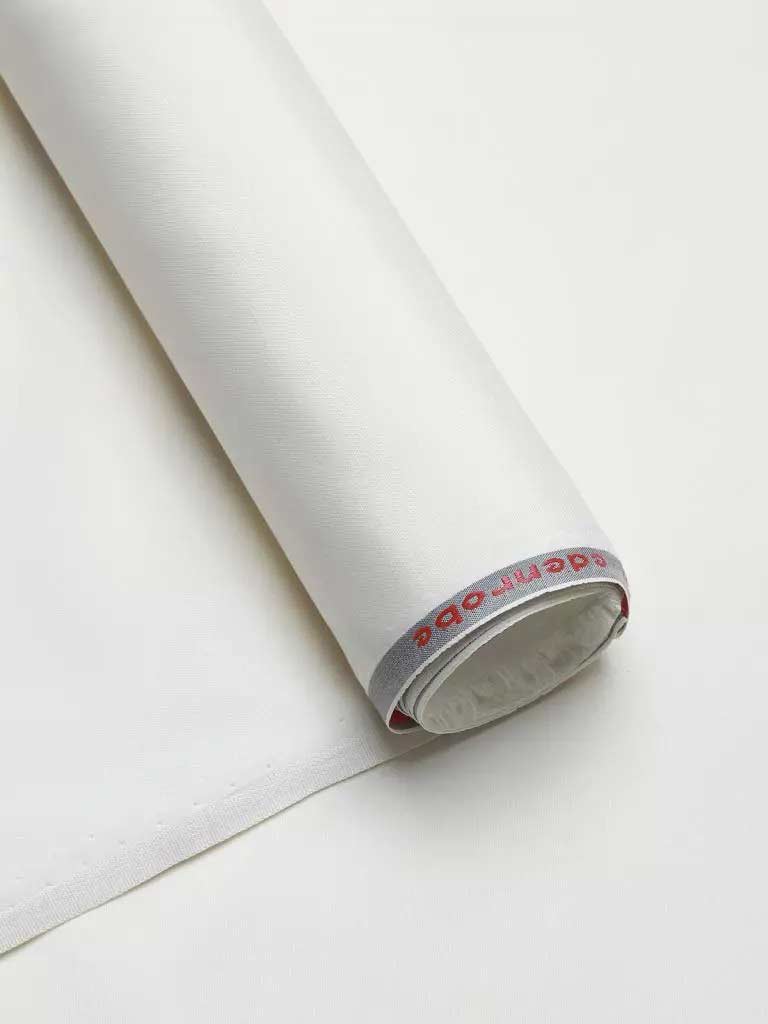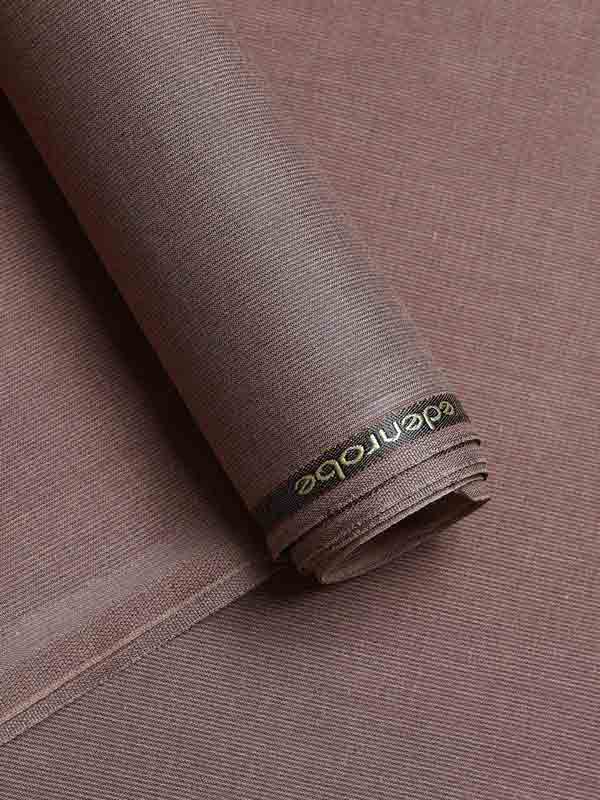 Brand also offers season-end discounts known as Edenrobe men's shalwar kameez sale, so keep checking the official website to get advantages.
Some of the masterpieces we picked from the Edenrobe winter shalwar kameez collection is given in the post. You can see how lovely these designs are. And as soon as you see them, your brain visualizes ways to style them. This is what we call the beauty of designing. That one single article is not bound to a specific thing, but can be used for multiple purposes and on multiple occasions.
Also see Bonanza shalwar kameez
Because honestly speaking, it is only the media people who wear certain things once only, regular people need something which can be styled in different ways, and this is what our brands are best at.
Tell us if you want to know more about styling different brands and outfits, we love to hear from you.