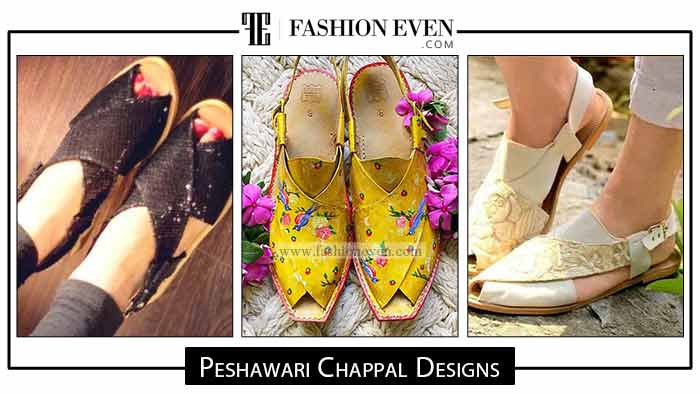 Yes, you read right, Peshawari chappal designs for ladies! As we know men peshawari chappals were ruling since forever, this is 2023 and how women can resist from the special peshawari chappal styles? In some regions of south Asia, like Pakistan, India, Bangladesh are well aware of this special kind of footwear. It might be possible that they call it 'kheri', 'saplai', 'Kolhapuri chappal' 'charsadda chappal', 'mojari' or 'jooti'.

Ladies Peshawari Chappal Designs For 2023
As it comes in low prices, people use to wear it not only on events like Eid, diwali, but also casually. Women these days experiment everything just to stand apart from the crowd. That's why nowadays many of the Pakistani brands specifically Stylo and Metro shoes have introduced a wide range of attractive and vibrant Peshawari chappal designs for ladies.

Light Purple Peshawari Chappal
If you want something 'not too bold or heavy' look, try out these beautiful printed sandals. Nothing can be best than this choice if made in Summer season. Ensemble it with a light purple top and white pants or trousers to finish the look.

Handmade Pink And Blue Kheri
Do you want something vibrant and attractive? Go for this handmade kheri style. Charismatic hues of these sandals will surely grab the attention of everyone around.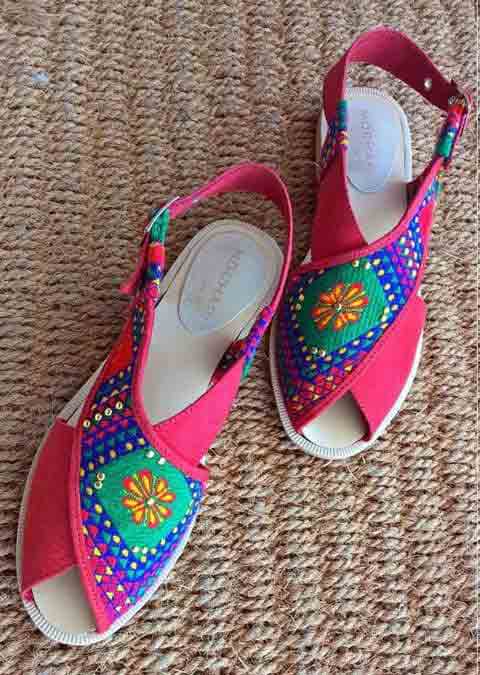 Multicolored Peshawari Chappal
Another vibrant pair of sandals are ready to hit the hearts. Well-painted and thoughtful shoe design will certainly be a great addition to your wardrobe.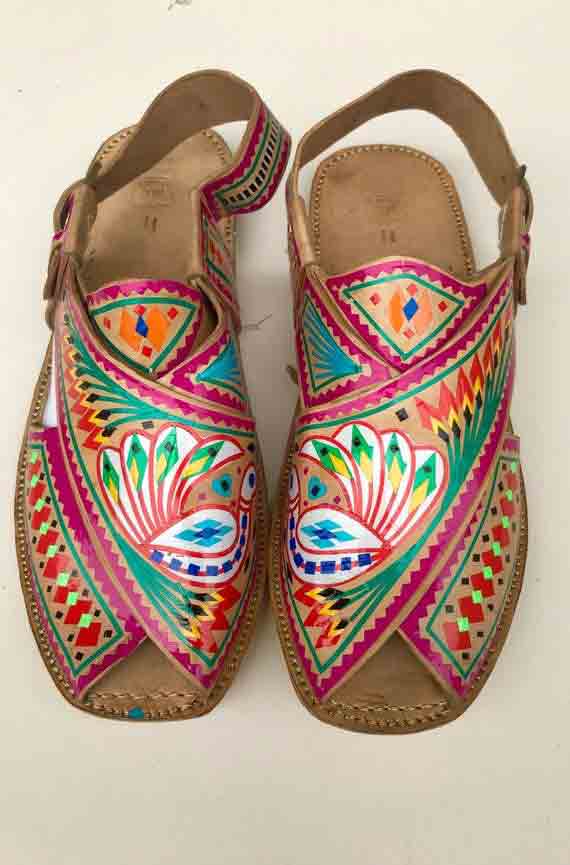 Red And Skin Peshwari Chappal Design
If you want casual look, this red and skin Peshawari chappal design is for you! This kheri style will surely make you look dapper and most importantly, you can carry it in everyday life.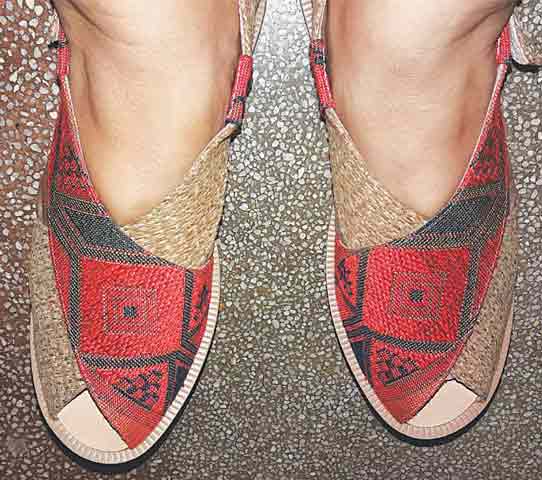 Party Wear Black Shimmery Peshawari Chappal
Let's get ready for the party wear black Peshawari sandals. Shimmer is giving it a dazzling look and allowing you to carry it on parties. Ensemble it with a black party wear short frock or dress to stay comfortable throughout the party night. If you want traditional yet modern trendy at the same time, go for any of these Peshawari chappals to glamorize your style.
If your outfit is more traditional then go for the fancy khussa shoes designs for girls.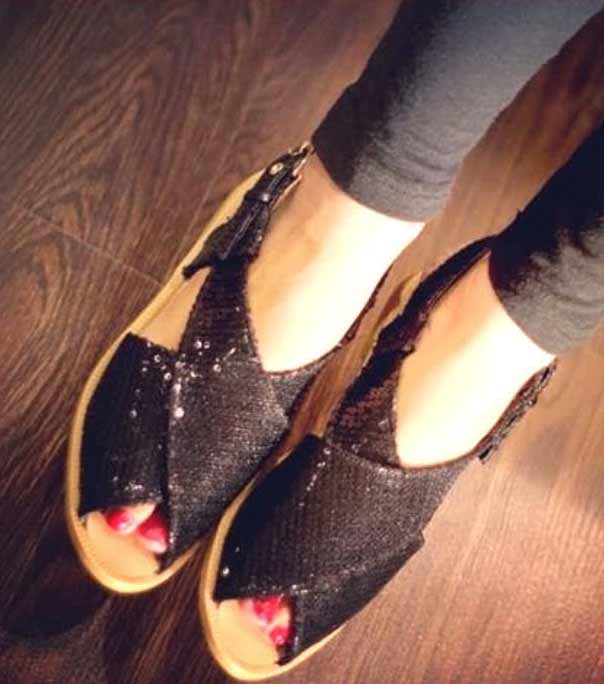 Newspaper Inspired Peshwari Kheri
Newspaper inspired unique and elegant kheri design is another great piece of art. This design comes in a variety of colors such as orange, black, red and yellow. It is great for causal everyday life to inspire everyone around you with it's unique artistic design. Carry it with same color of ladies handbag design and matching jewelry.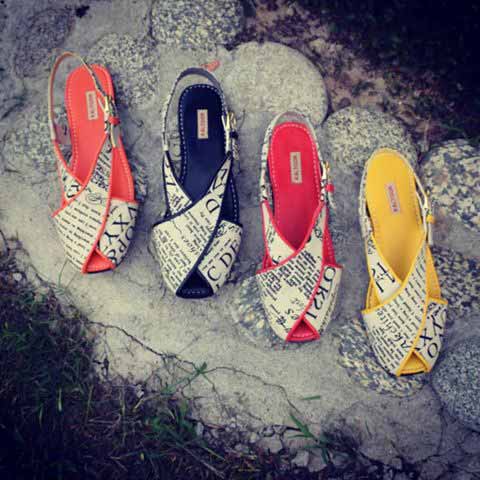 Yellow And Bluish Green Printed Sandals
These casual floral printed sandals are one of the most refreshing Peshwari chappal designs for girls to wear during Summer season. Carry these women shoes with a blend of yellow or light bluish green dress to enhance your beauty.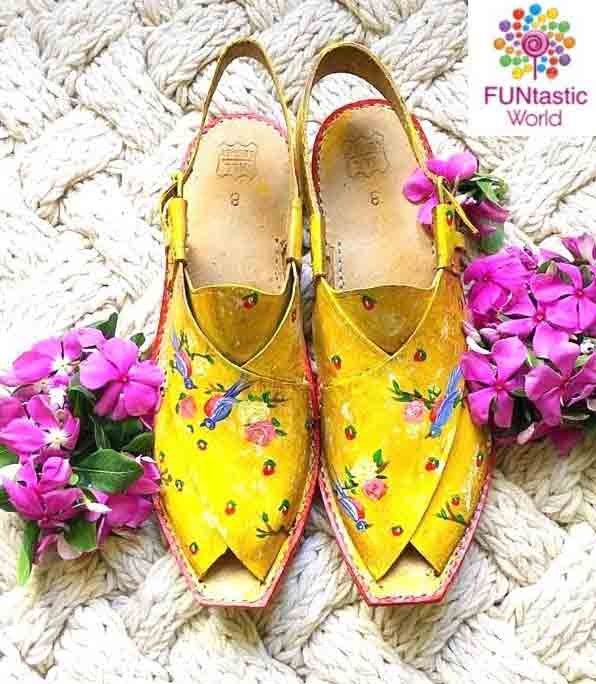 Floral Printed Kheri Styles
These footwears are the master pieces of floral print. You can wear it with not-so-printed attire that will make you look more prominent and your sandal's beauty won't fade. Have a look on the following printed Peshawari chappal designs for girls.
Do you love khussa style instead? If you are a traditional follower, you must have to check out the latest casual khussa designs for girls.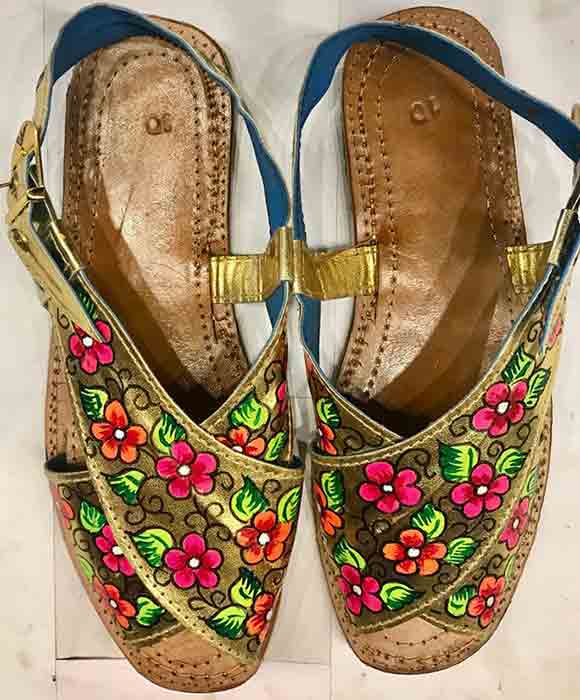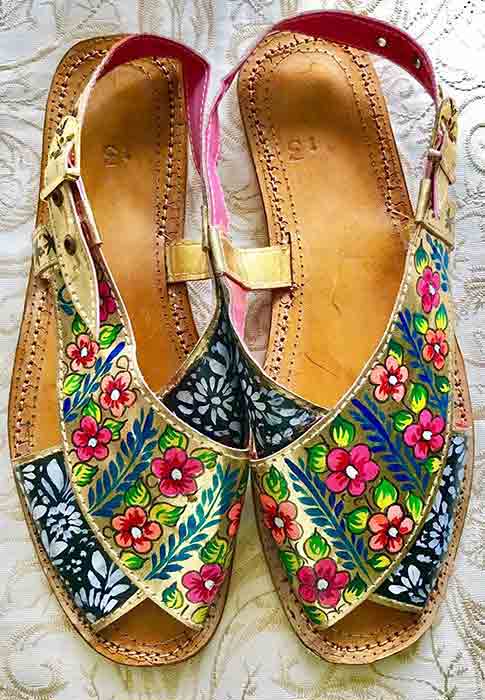 Maroon Embroidered Peshwari Chappal Designs
Intricate embroidery design pattern on these sandals are the best choice to wear formally. Combine it with the matching outfit and off white jewelry pieces to enhance your beauty.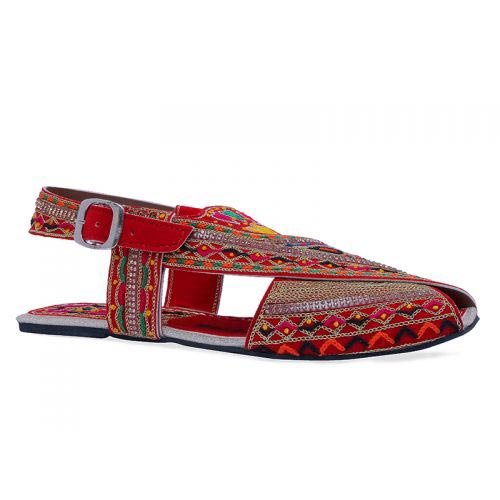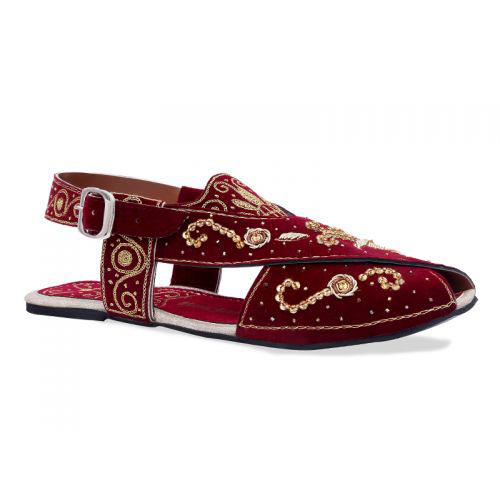 Casual Peshawari Chappal Designs For Girls
Now this is the time to glamorize your style with any of these traditional yet modern sandal designs. All of these Peshawari chappals have a unique and skillful design that comes in printed, plain or embroidered stuff. Material used for these sandals is of prime quality and infrangible.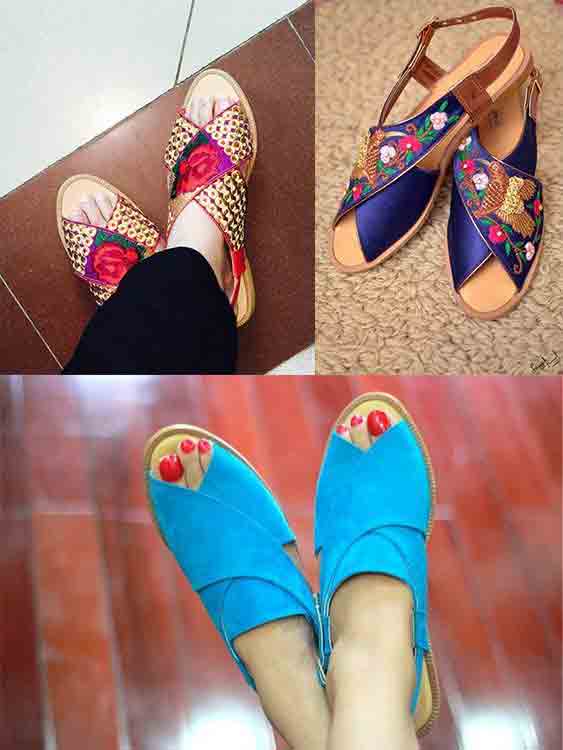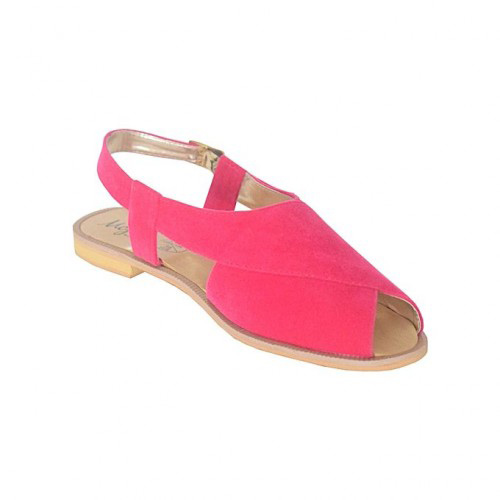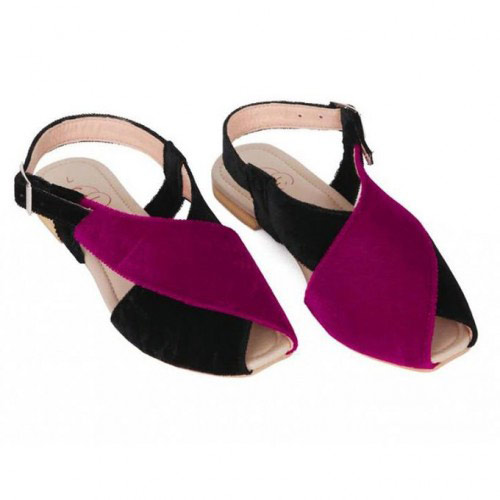 Semi-formal Skin Kohlapuri
Elegant design of this skin kohlapuri will surely grab the attention of people around you! Influence everyone with this super sophisticated and creative sandal style. The attractive color combinations will be suitable with any color of your outfit. Go for one of these Peshawari chappal designs for girls to shine throughout the day.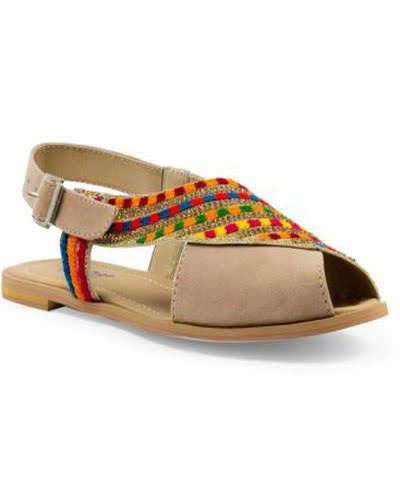 Formal Orange Printed Shoes
Another decent addition to your outfit can be none other than this beautiful formal orange printed kheri style for girls. Unique and trendy, it comes in a variety of colors and print designs. We can say that these Peshawari chappal designs for girls are easy to wear, comfortable throughout the long day and voguish at the same time to make you look elegant.

Sack-Inspired Ethnic Peshawari Chappal
Here is your chance to brighten up  your wardrobe essentials with the beautiful sack inspired red ethnic Peshawari chappal designs for girls. This chic footwear can be worn as either casually or semi-formally. Gracefully designed shoe straps are a great way to make yourself comfortable and trendy at the same time.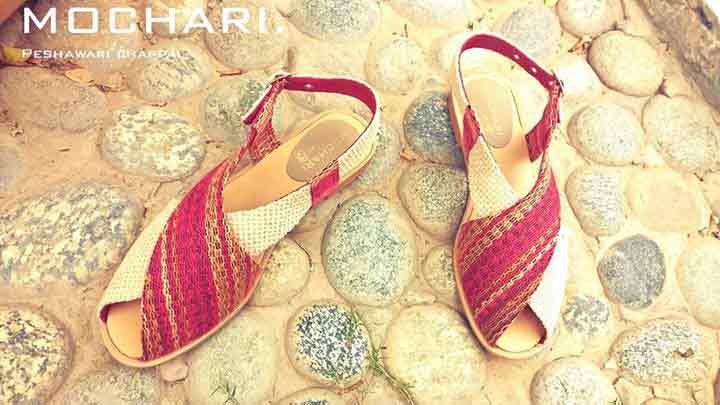 Above you have seen the latest Peshawari chappal designs for girls that are more than transitional yet stylish at the same time.