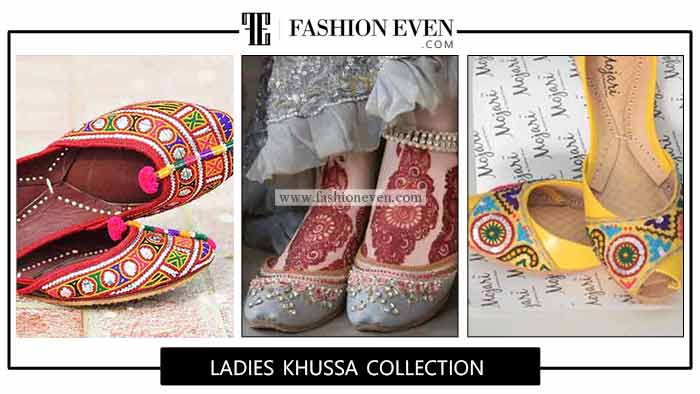 Are you ready to see the latest casual khussa designs for ladies in Pakistan?
In today's article you will be able to see the new khussa designs in Pakistan, that comes in a variety of color combinations and attractive styles to select according to your preferences. Here are the different types of casual khussa designs including, embroidered khussa for girls, plain khussa, printed khussa designs, kolapuri khussa styles, and peep toes khussa designs for girls in Pakistan. Khussa is also known as "Punjabi jutti" or "Traditional chappal or shoes" in Asian countries such as Pakistan, India, Bangladesh and so on.
Check out the following latest khussa designs for ladies in Pakistan!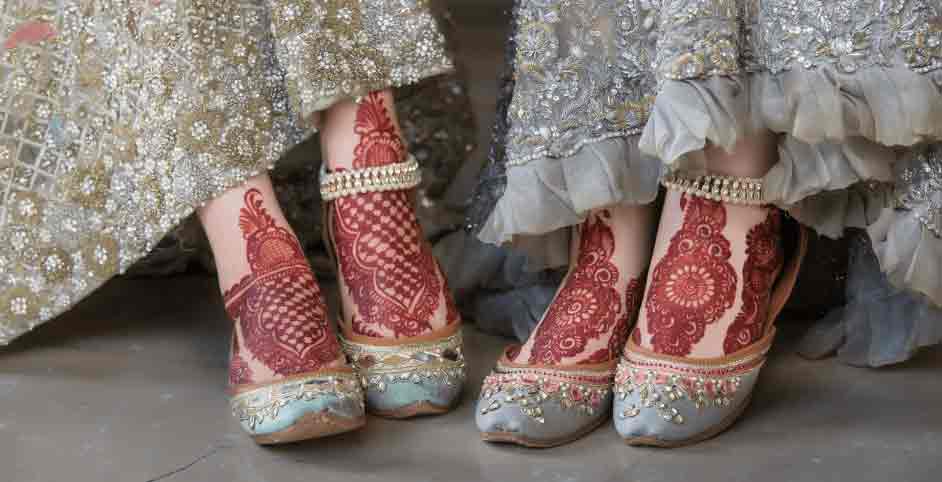 Khussa is something that is loved by both men and women equally, the old people of villages like the Choudharies and leaders use to wear Punjabi  jutti or traditional khussa as a symbol of royalty. Even today, not only the elites of villages but the grooms of modern ages too, go for those traditional long faced khussa designs with their wedding sherwani, and that looks dope.
Now in this era, we have much more variety of khussa designs other than that traditional koala puri style. We are going to list some below. For all the casual khussa style craving ladies and for those too who haven't yet bought one, will hopefully go for a pair for these dazzlingly beautiful casual khussa designs after reading this. Do check out and pick one of your choice.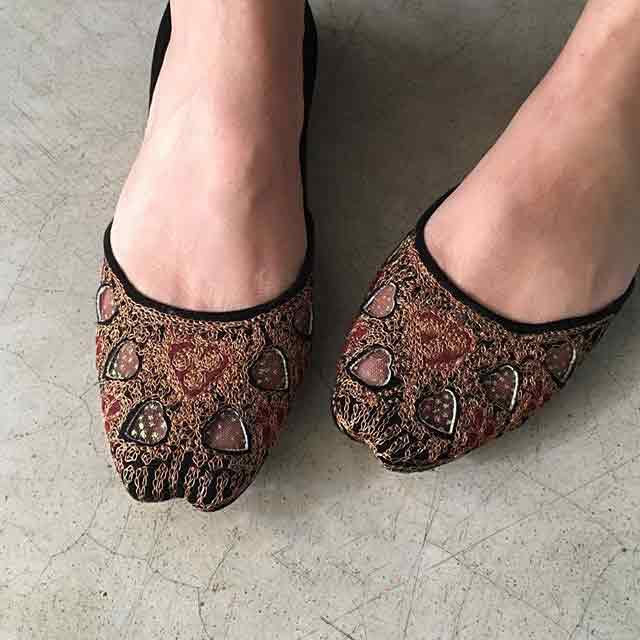 Pakistani Casual Khussa Designs For Ladies
Now here comes the new casual khussa designs for Pakistani girls!
The thought behind this was, everyone takes care of their face and hands and areas that are noticed at the first sight, but usually neglect the feet because they are down and one will merely look at them. Those who take care of themselves keep everything on the point. And those who don't usually miss feet and polish the rest.
Here in this article particularly, we are going to tell you some awesome casual khussa designs, different types and designs for ladies.
Do you want to see the latest collection of fancy khussa designs? You must check out fancy khussa shoes for girls in Pakistan. Choose your favorite and let us know via comment below.
Check out the following khussa designs for females!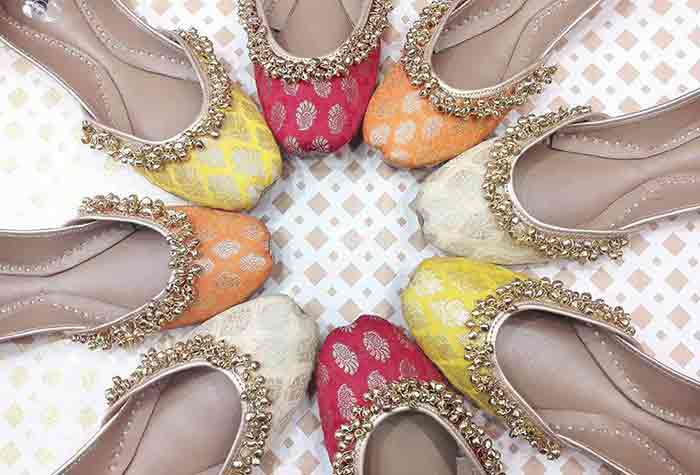 Different Types of Casual Khussa Designs for Ladies
There are a lot of options and styles of shoes that one can pick for them. You can opt for these casual khussa designs for particular women dresses and occasions. But there is one thing which is more of an all rounder! which can be worn with anything, like how much it compliments eastern attires, it goes with jeans perfectly too, yes you got it right. It's khussa. Which comes in both casual and formal lines is so chic and comfortable as well. And this comes in so many variety of designs and styles now.
EMBROIDERED KHUSSA DESIGNS
There are casual khussa designs available in the market which have some tiny motifs or embroidery on them. Intricate embroidery makes these khussa shoes unique and you can wear them casually with the option of multiple outfits.
Embroidery is done with the combination of attractive hues. Usually people buy them with the intention of matching with any particular outfit but they are still multi purpose and can be used other than that. Have a look on the following casual embroidered khussa designs.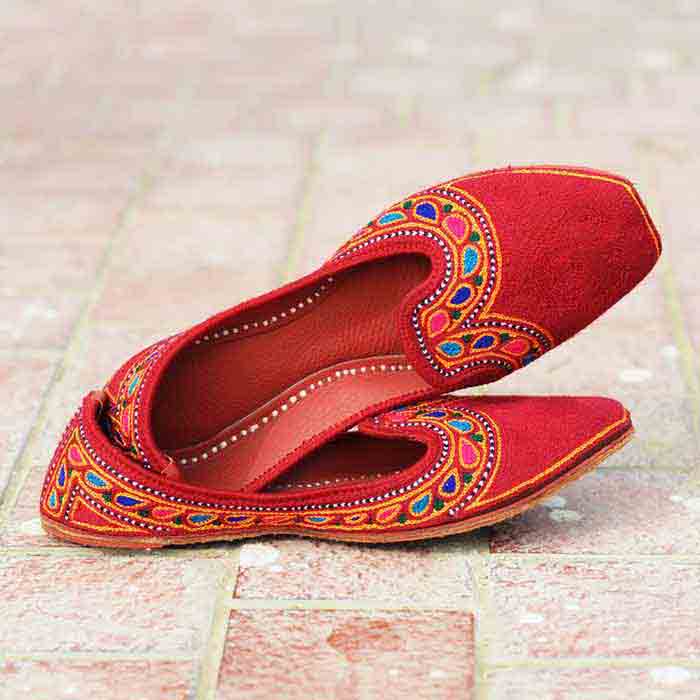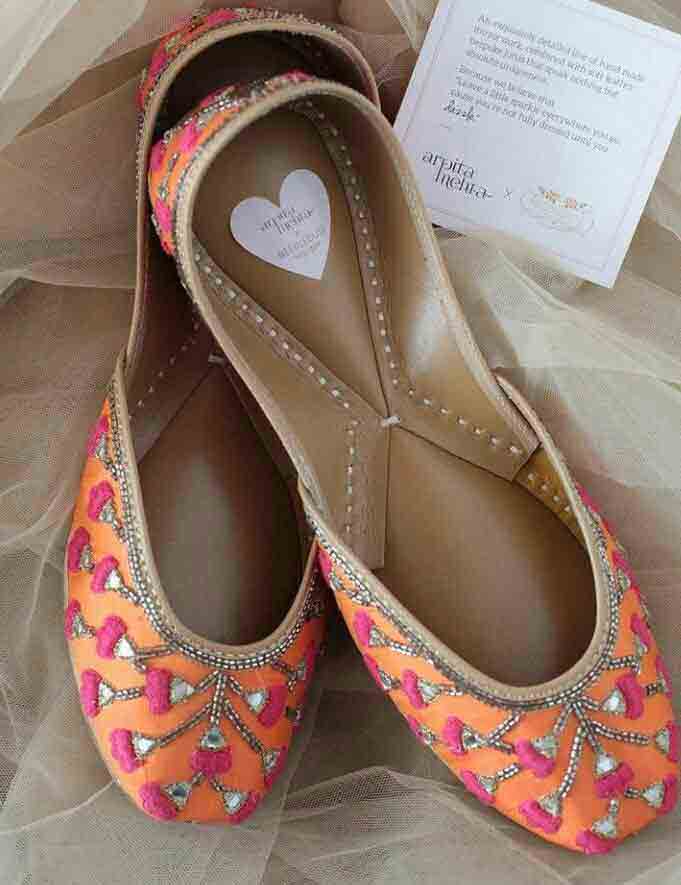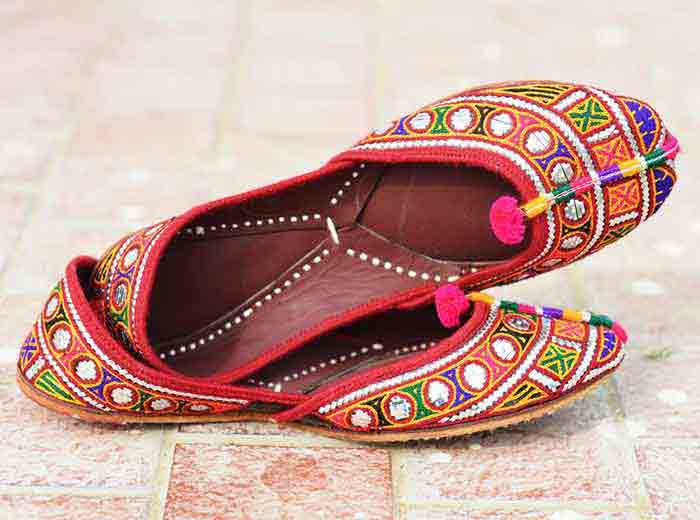 There are some casual khussa designs in the market absolutely plain and simple but comes in nice shades and stuff, such velvet, leather etc. Plain khussa shoes come in various shades like white, red, blue, green, and many other colors. This collection of women shoes are also very chic and eye catching. Plain khussa designs can be worn in different contrast of outfits.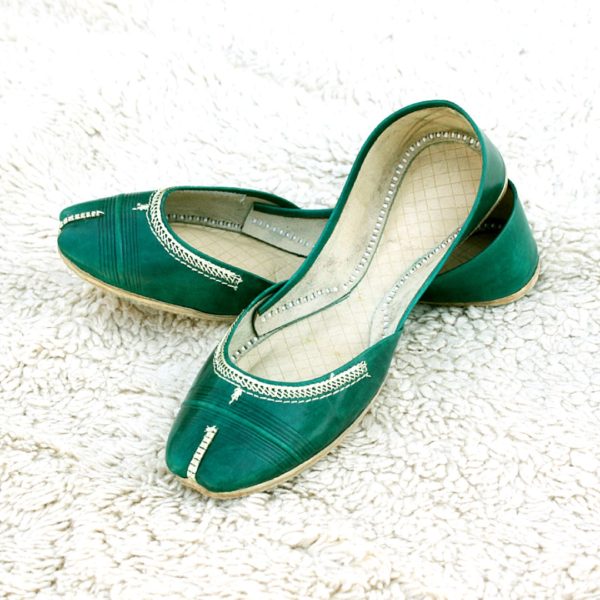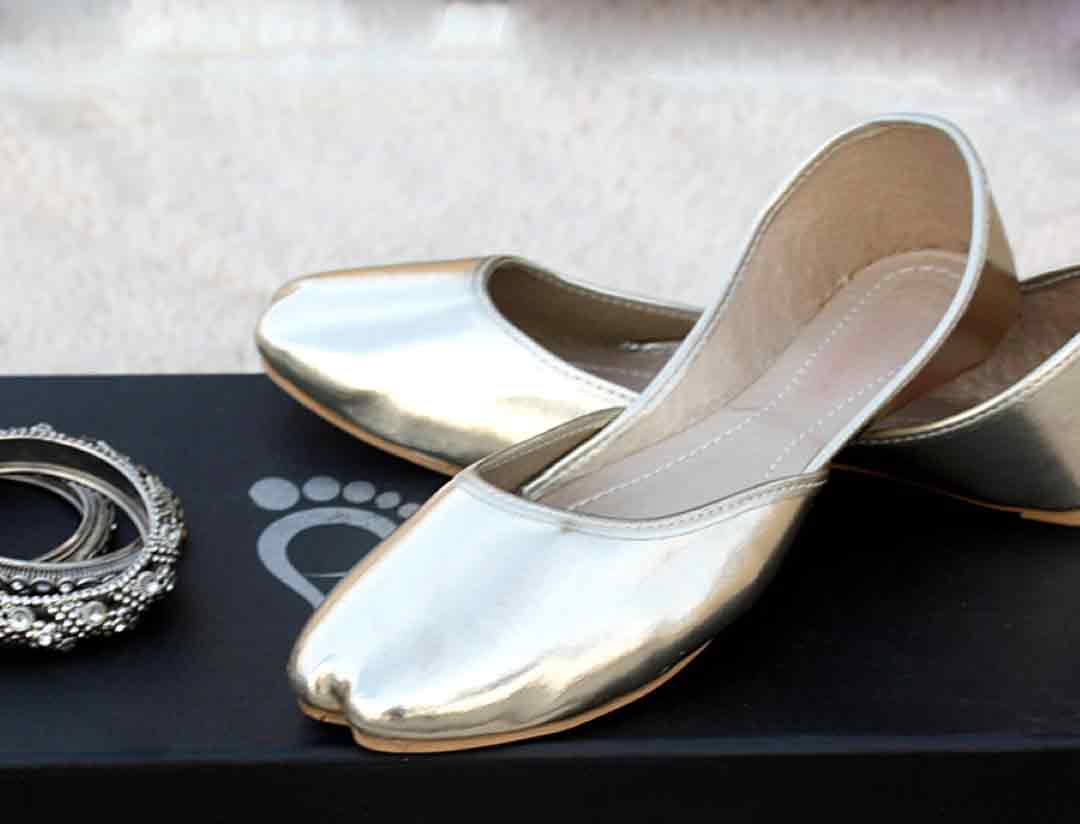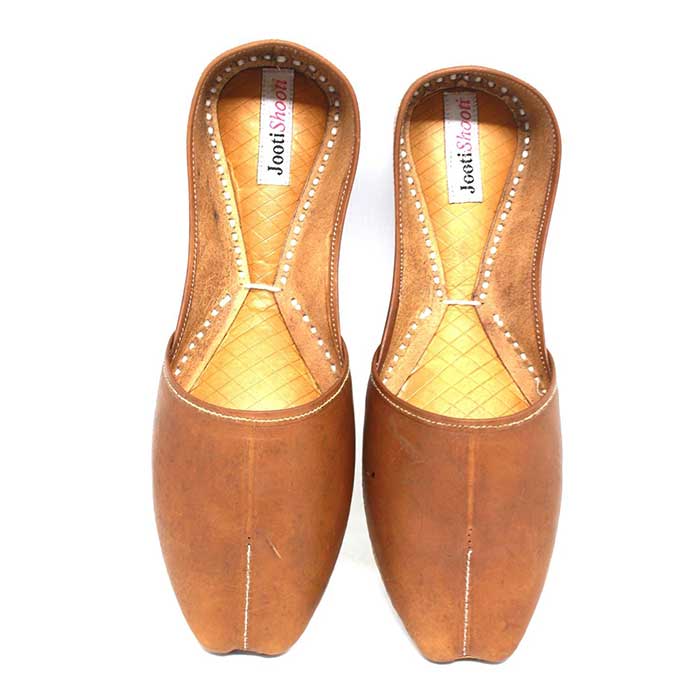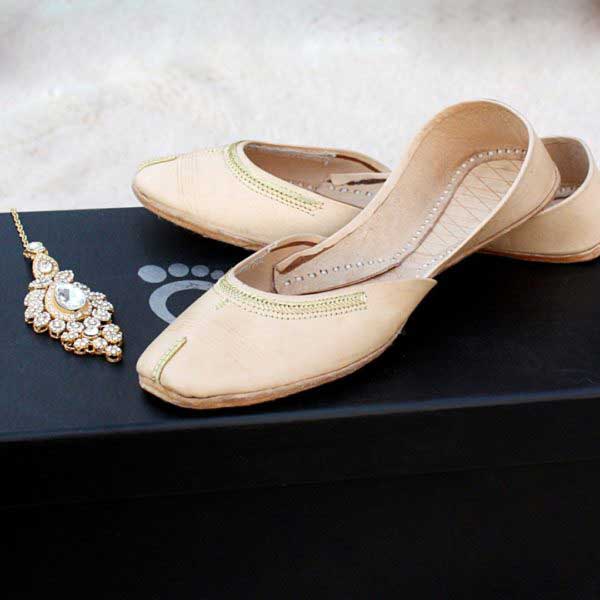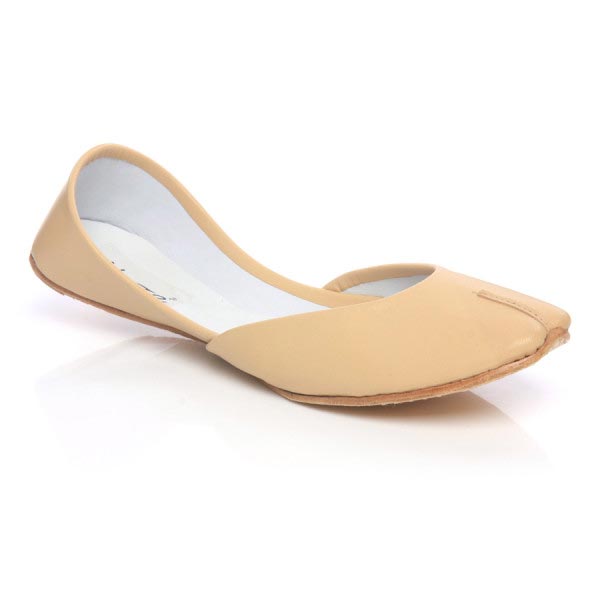 As per recent development in khussa styles, here comes the most stylish yet casual khussa designs known as printed khussa shoes for ladies. When people has properly started working on them, this one is the most cute and quirky shoe style. You must have seen several khussa designs with unique prints, sometimes painted by hands, like a flower or any other funky prints, the upper body of the shoe is leather and various printing and painting art is dropped on them.
Now let's give some attention to variety of this particular footwear, as the myth is khussa or jutti is that typical traditional thing with a wall at back foot and a covered shoe front, but this is not true, it has variety in shapes.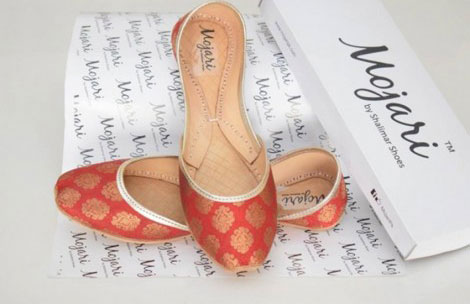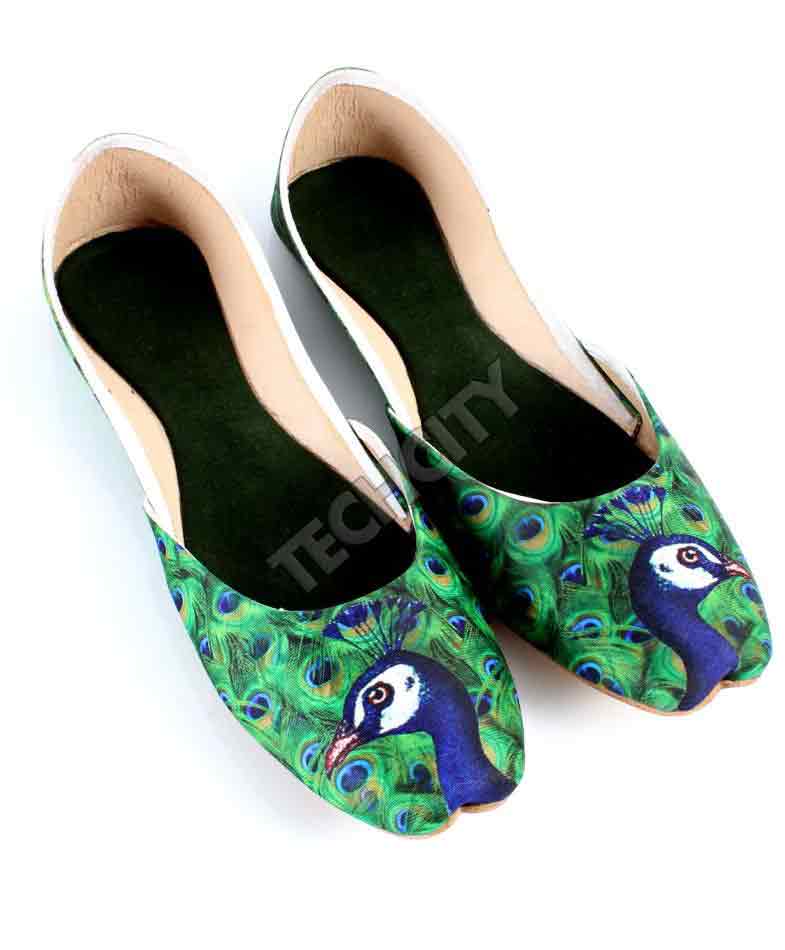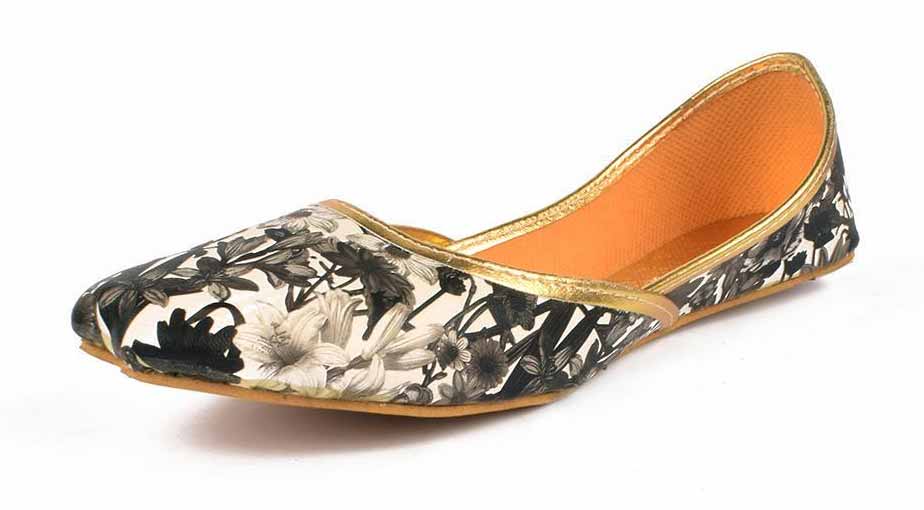 Now here comes the most unique khussa style ever! This casual khussa design has the same khussa shape but is open from the front, where the toe can breath. That's why we call it peep toes, because it has a small gap that makes fingers peep out of the shoe.
Let's have a look at the peep toes khussa designs as shown below!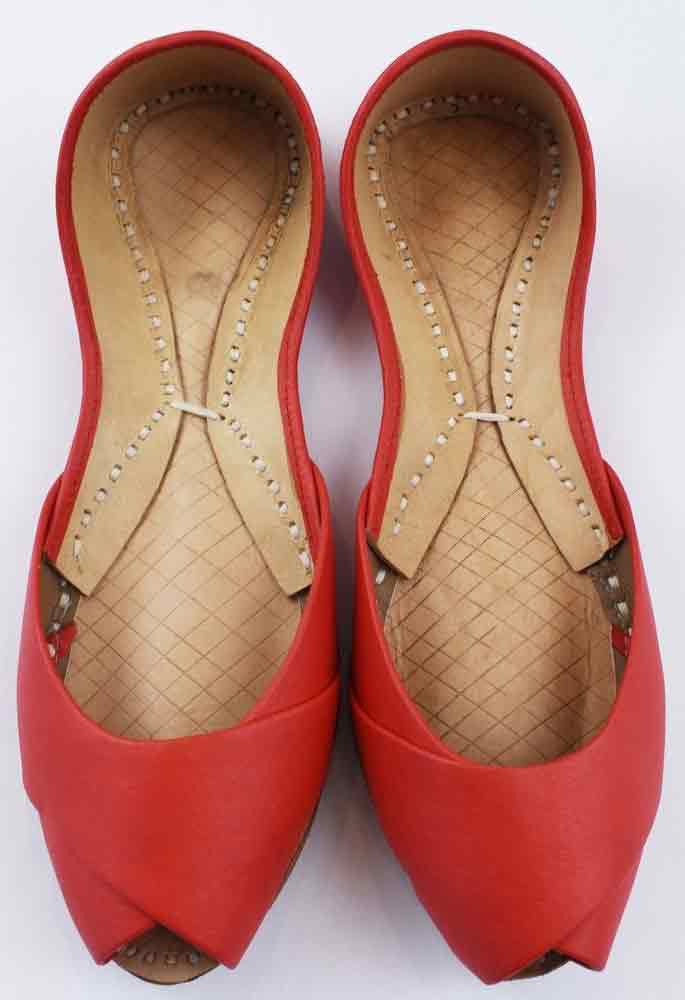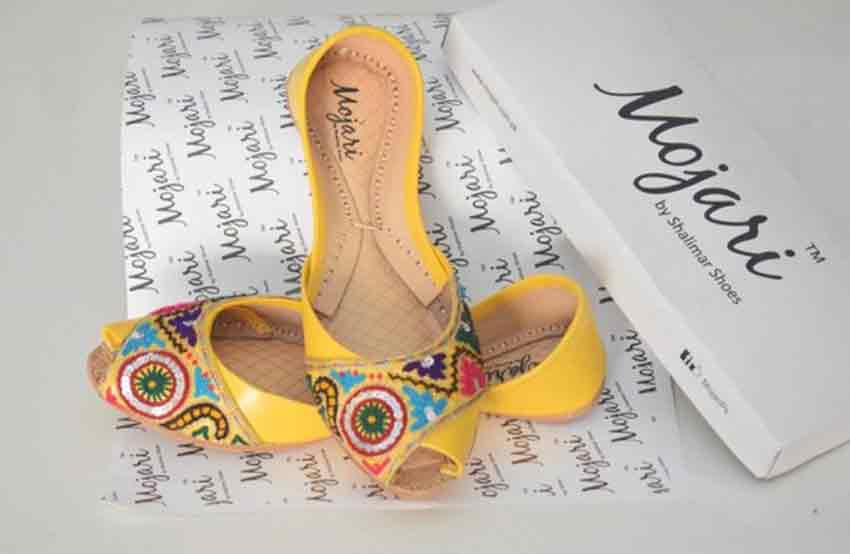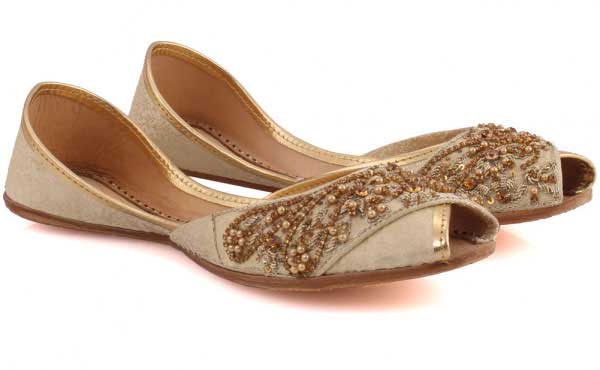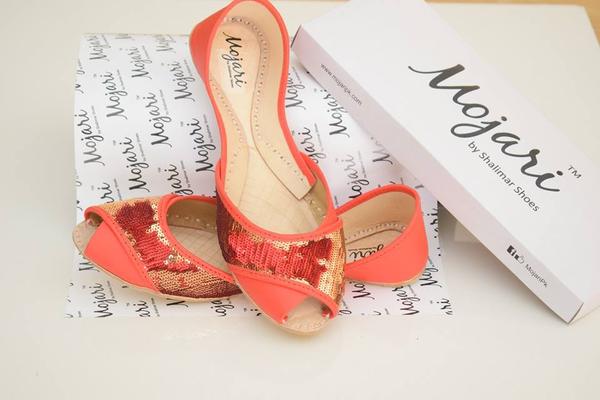 KOLA PURI KHUSSA CHAPPAL DESIGNS
Now this one is pretty interesting. Kola puri khussa chappal designs have a full khussa front, but is a chappal from back, means it don't have any back.
This is best for the people who may complaint that, we don't wear khussa because it hurts our back foot area. Now the khussa lovers won't run out of their favorite shoe piece.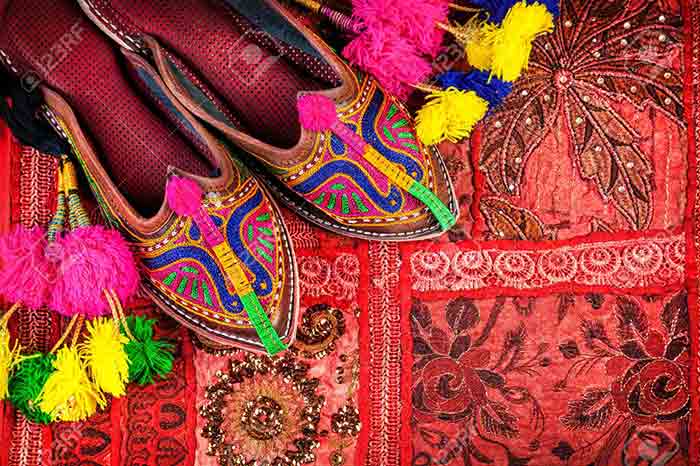 GOLD OR SILVER CRUSH KHUSSA DESIGNS
This casual khussa design falls in somewhere in between formal and semi formal lines but yet can be carried in casual times. It won't look awkward because, the crush thing has very soft subtle appearance which do not looks over. And the plus point is, you can wear them at formal events like mehndi, mayon, or any other event where you're going to flaunt a pajama or shalwar kamiz look.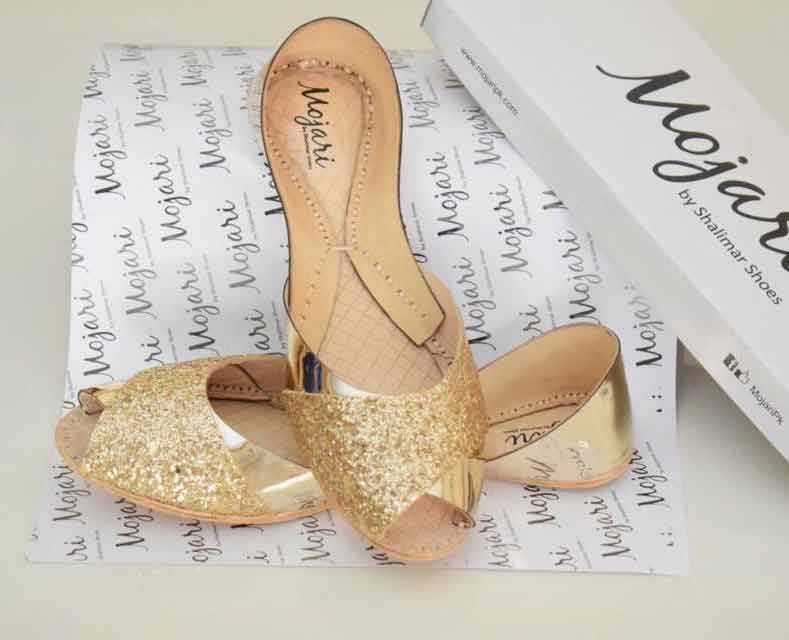 MATTE BLACK KHUSSA DESIGNS
Casual black khussa designs are utilize-able as a black pump shoe. These are very casual and comfortable to carry through long day. Matte black khussa have leather body, that can be cleaned and maintained easily.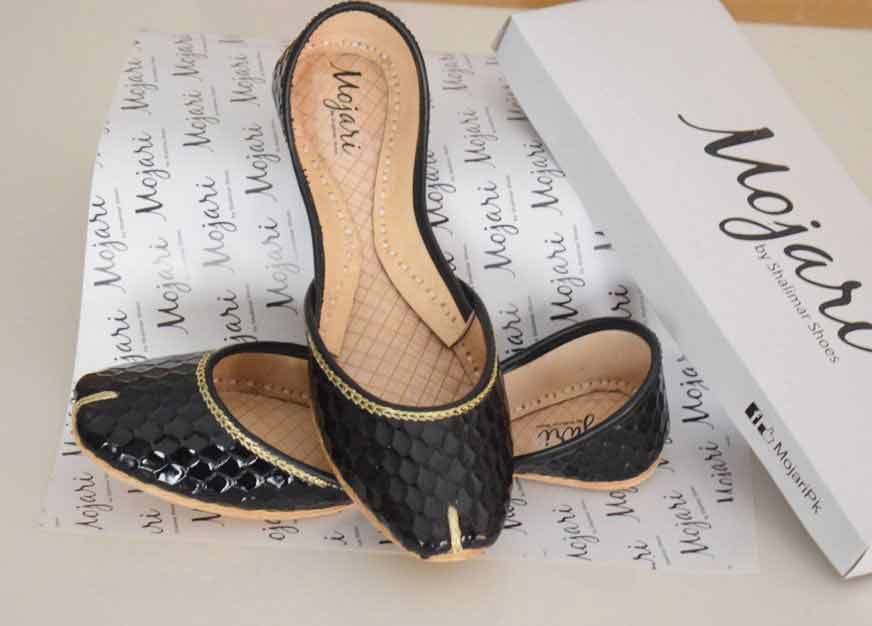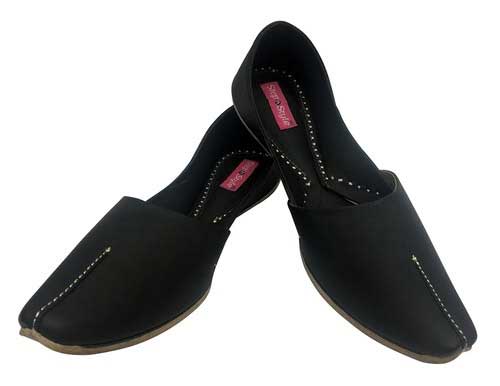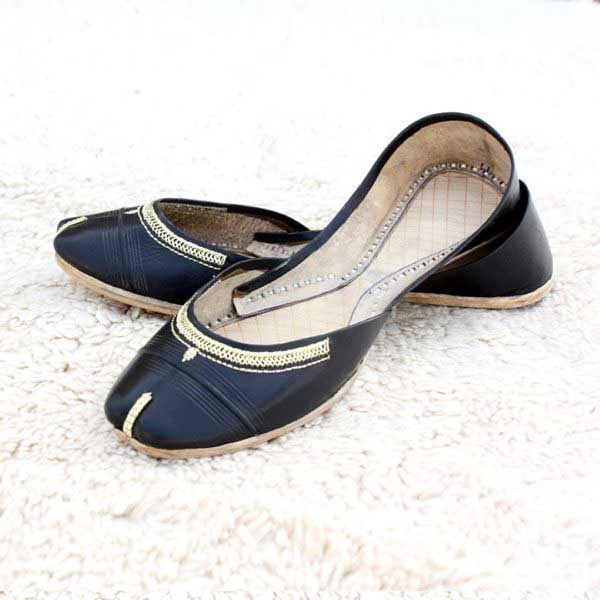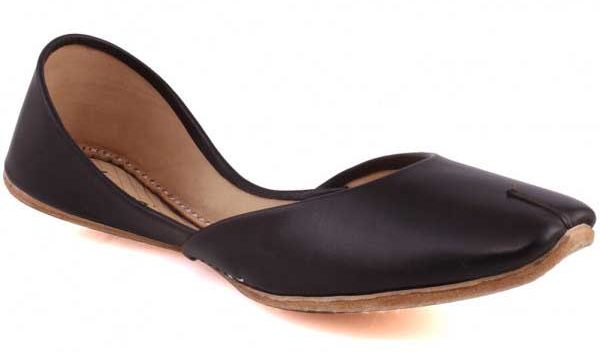 Many of personality depicters and observants have said, "One's personality is shown by the shoes they wear." And to some extent this is ascertained as true.
People who wear bold shoes designs, more to casual side including pumps and flats with thick straps are observed to be rough and tough people and they own a very firm personality. Despite of it, people who wear delicate shoes, thinner straps, elegant designs are observed to be very sophisticated and well carried up charisma. They own a quiet tender and so decent personalities to show off. Shoes are supposed to be the representatives by the same concept.
EDITOR'S TIPS
Well, now let us give you some some useful tips about buying and wearing casual khussa designs.
This is said that khussa loosens when worn. it's true! So you always have to buy the one which is a bit tight in your feet, so when it loosens you get easy with it.
Khussa shoes change their shape the way we keep them, like it may mold to a shape how you keep it while sitting, or walking, which may make it painful to wear it after sometime. To avoid it, walk straight and proper. Keep them lying straight in the shoe box, cupboard or drawer where you keep shoes and avoid putting anything else on them.
Avoid water, to dampen your shoes, or clean them, use a wet cloth or sponge or a brush to clean them.
After the new collection of Multani khussa designs, now there are the days when khussa shoes with heel will also bethe top of shoes list in Pakistan.
Hopefully you ave enjoyed the latest casual khussa designs for ladies in Pakistan. If you have any query regarding this article, then let us know via comment or contact us.