Are you tired of wearing the same old outfits when you are out for office work? Are you looking for the super trendy and latest formal business suits for women? Usually in Pakistan, even a working women always use to wear conventional clothing such as simple shalwar kameez, kurta trousers, casual tops and shirts, and so forth.
Today, the main focus of this article will stick to the formal business suits for women in Pakistan as well as other countries.
Check out the following ladies pant coat in Pakistan!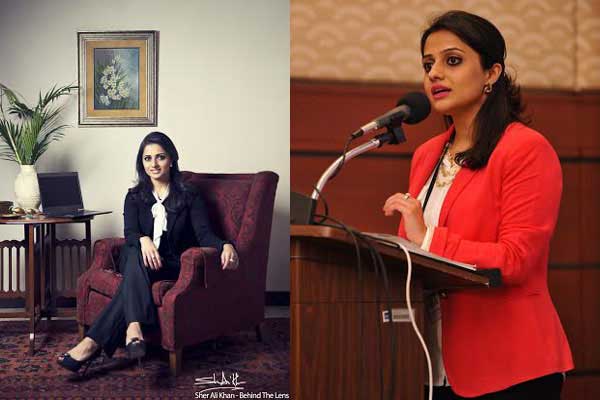 For that reason, I have categorized this article on the basis of color schemes and combinations, that are trendy and attractive enough to stun out from other colleagues at work.
Ladies pant coat color categories includes:
1. Grey suits
2. Black suits
3. Pastel suits
Reason behind choosing these hues from the pallette is that, grey, black and pastel colors always look super modish yet formal. Remember, you need to go to office daily and to attend official business meetings, thus you have to stick with the lighter and decent color scheme plus less or no jewelry that will ultimately make you look elegant and sober.
You will learn the following from this article:
Formal business suits for women (with images).
Styling tips for working women.
Additional important tips for office going ladies.
Appropriate tops for women to wear under a suit (Video tutorial).
How women should not wear a business suit (Video tutorial).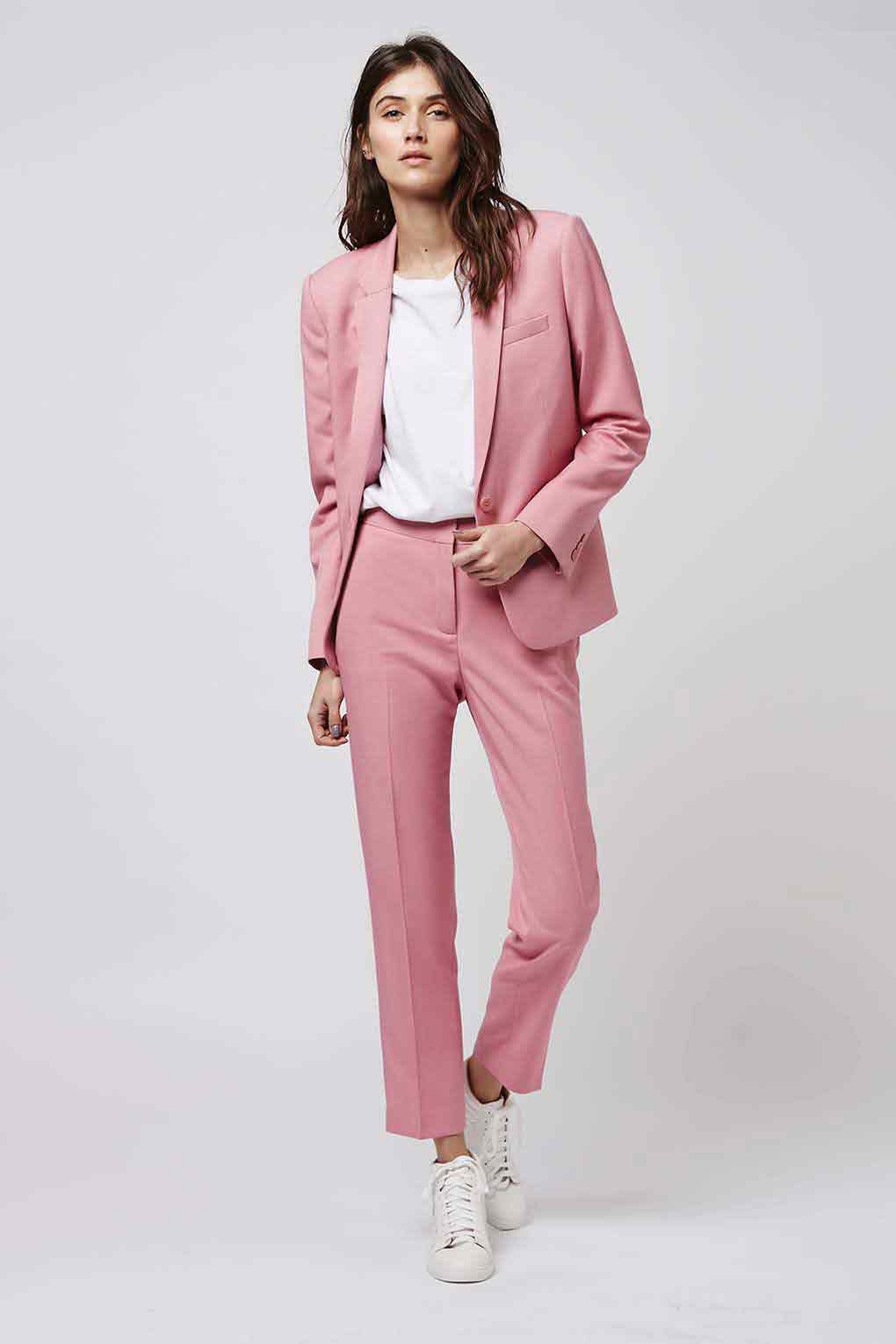 Formal Business Suits For Women In Pakistan
Although there are plenty of options available for formal business suits for girls, but if you are specifically from Pakistan, India, Bangladesh or any other Asian country, then all of these options and variety may confuse you! Do not worry, Fashioneven.com has got all the solutions for your lifestyle problems.
I have cracked the tough nut for you and brought you the latest collection of formal business suits for women that are unconventional and unique in its kind for the description of a working woman.
Styling Tip: As a Pakistani women, you may choose to wear long coat for ladies in Pakistan. Try to select a formal coat that is lengthy enough to cover your hips and lower parts of the body.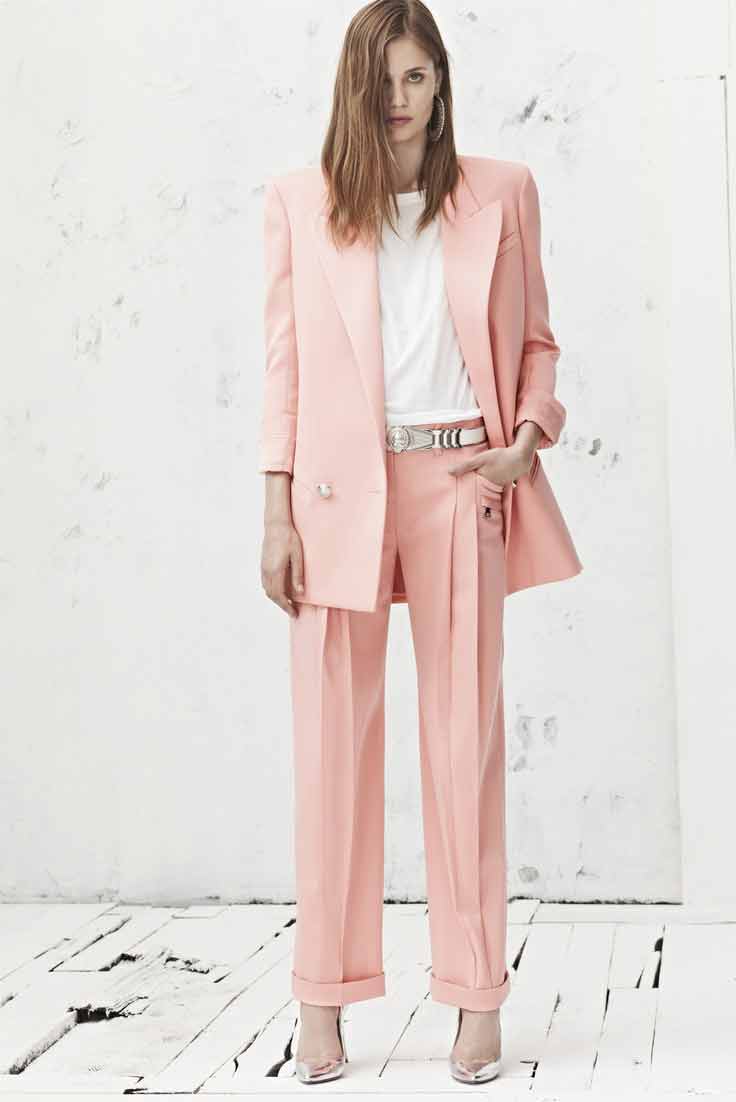 You will sense this when you will see the images of ladies coat pant design just in a minute.
Trouser suits are essential part of a working women's wardrobe. It is as important as your makeup kit, specially for those ladies who loves to wear western ensembles such as dress suits, business attire, pant coat and so on. Trouser suit adds elegance and sophistication to your formal office wear.
READ MORE:
Are you thinking about, do you need to wear office makeup or not? If yes, then what kind of makeup you should wear during the office hours?
As a business lady, you should try to be decent and sober. For this, try to wear office makeup and keep it simple and natural enough to look sophisticated. Must check out the simple and natural makeup for girls in Pakistan.
Have a look on the professional dressing for ladies in Pakistan.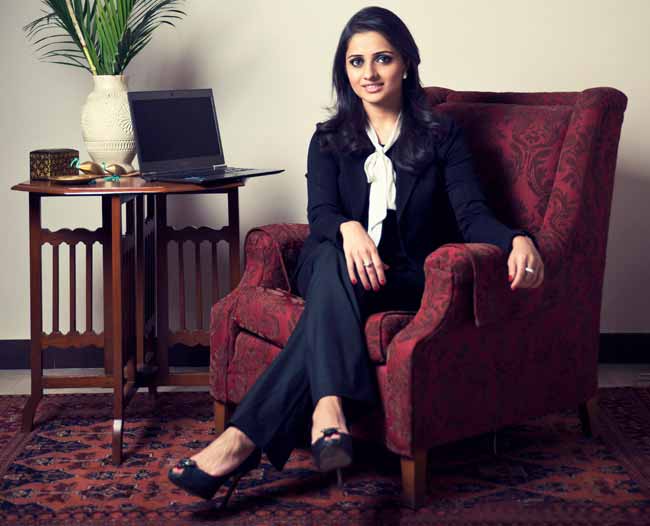 Latest Formal Business Suits For Ladies
Do I have anything special for you in this article? Yes, I do by all means!
As a working women, I was super passionate to write about business suits for office going ladies. On the basis of my personal experiences, if you are a working lady, then your wardrobe must rich a variety of office wear suits (both: casual dress suits and formal business attire).
In near future, I will definitely going to write about "how to perfectly style your formal business suit". As there is a lot more to tell you about, that's why for now, this article will through some light exclusively on formal business suits for girls.
Check out the fashionable female suit photos and get inspired!
1. Black suits
Black female business suits are always in vogue! It is said that, "whenever you are confused about what to wear, wear black!".  Black pants with matching long coat and white undershirt is perfect office dressing for ladies in Pakistan.
Styling Tip: Those business women who loves to wear jewelry, may choose to wear a simple and lightweight pendant.
Ladies formal suit designs are more than just a color choice and style, most importantly, it is the use of fabric and stitching style that makes office attire unique and helps to draw the attention of everyone around.
[su_quote cite="John Varvatos"]"A black suit can be classic and timeless and certainly for most occasions. But remember, it's not so much the color of suit as it is about the fit, cut, style, and, of course, attitude you have when wearing it."[/su_quote]
2. Grey suits
One of the most elegant and sophisticated formal suit color of all time is none other than the grey! The best part is that, you can play with different color combinations such as grey coat with white undershirt and black pants, grey check dress suit, grey pant coat with black undershirt and so on.
What makes these dress suits special?
Ladies coat pant suit will make you stand out from the rest of the crowd only when it has a well-cut silhouette, sober hues from the palette and prime quality fabric.
[su_quote cite=" Thom Browne"]"My uniform: grey suit, white shirt, grey tie and tie bar, grey cardigan and black wingtips."[/su_quote]
3. Pastel suits
Pastel hues are going to be super voguish for the year 2023-24. Most importantly, light pink, peach, light grey, sky blue color combinations with white undershirt will assuredly make you stand out from the crowd.
A perfect pair of trouser suit helps in hiding figure imperfections when tailored properly according to a lady's measurement and body type. It is valuable to spend time, money and energy while selecting a dress suit with the right fabric and well-cut.
Each small details of office wear and the working woman clothing, such as length, width, collar lapels, number of buttons and placement of pockets needs deliberate attention and consideration.
Have a look on the following images of latest pastel business suits for girls.
Different styles of formal business suits for women:
Formal coats or jacket:
Coats or jackets have well constructed collars with full length sleeves and front open jacket.
It can be constructed in the following styles:
1. Single breast styles
2. Double breast styles
3. Straight cuts
4. Fitted cuts
Most suitable fabric types for coats or jackets:
1. Serge
2. Gabardine
3. Worsted
4. Tweed
5. Flannel
6. Silk
7. Cashmere
8. Wool
Pants or trousers:
Pants or trousers are the garments which even while covering the legs show off the beautiful curves of the body. However, this elegance depends upon finding the right pair with well-cut silhouette that fits the waist, derriere, hips and thighs wonderfully!
IMPORTANT TIPS
Here are the following important tips that every working women must know:
1. Always try to choose lighter or pastel color combinations for your business attire.
2. If you want to look mature and elegant, you need to avoid bright outfits.
3. Pointed shoes (with or without heels) will certainly add glamor and style to your overall apparel and make you look classy.
4: As you have to wear suit as formally, you really do not need to accessorize yourself with extra embellishments such as necklaces, bracelets and rings. Although, you may wear it sometimes but again, not so often!
5. Get a classy handbag for you, usually of brown, nude color, or black is prefered, as you can carry it with any outfit.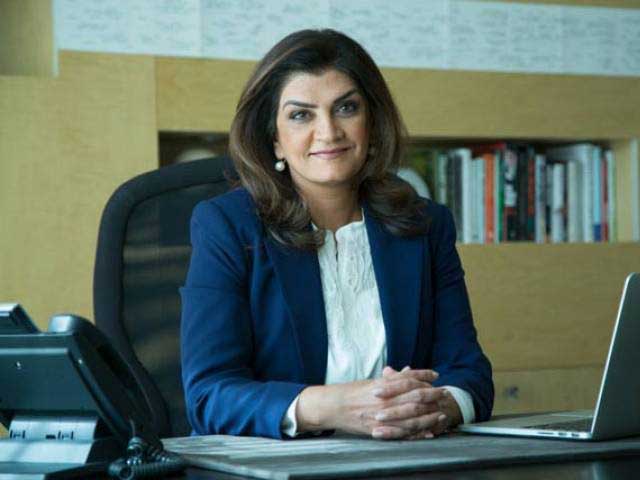 Pakistani Fashion Designers
There are numerous talented Pakistani fashion designers who have launched the latest collection of formal business suits for women.
When it comes to the local tailors, do remember that there are only few who can stitch out extraordinarily. Although the designers' stitching masters show their artistic skills and expertise that will assuredly draw the attention tremendously.
Appropriate Tops for Women to Wear Under a Suit
Are you thinking about how to choose most suitable tops for women to wear under a suit?
Don't fret at all!
Watch the following video to that will guide you to choose tops or undershirts for women.
How Women Should Not Wear a Business Suit
There are certain things that a women must know about how and how not to wear a female suit style! For that reason, the following video will show you that what you need to avoid when it comes to an office attire.
In a nutshell,
Above you have seen the latest collection of formal business suits for women in Pakistan. All of the office suit designs are full of attractive and sober hues that will make you look elegant and voguish at the same time. Choose your favorite suit from the above styles of formal business suits for women and grab it from your nearest outlet or store.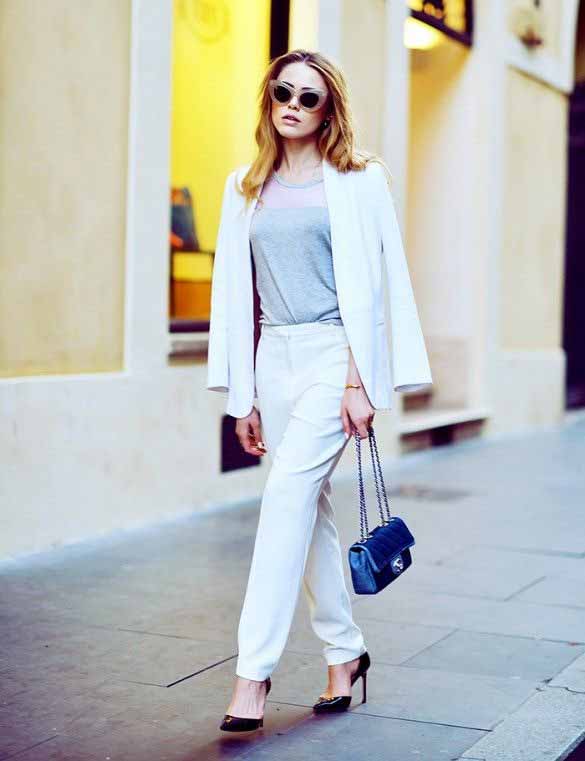 Are you wondering about the prices of latest female suits?
Do not fret at all!
You just need to contact me via contact form or comment below. I will be pleased to help you in every walk of life. Rest assured! If you liked the content, then make sure to subscribe to my blog! There is much more to come in near future.
I hope that you enjoyed the content about stylish womens suits with images and video tutorials. PIck any of the above shown female suit image and style your office days in your own way! If you have any queries, then feel free to contact us via contact form or comment below.