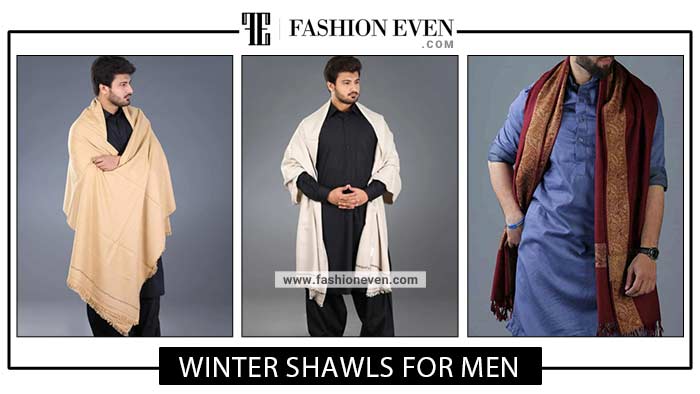 So the winter season is ahead and we all are looking for some winter stuff to draw close, such as Pure Wool, Pashmina and Cashmere shawls to keep us warm and cozy. Do you really want to enhance the comfort as well as leave some impression on others? Go for any of the following latest winter shawl designs for men in 2023.
You can always buy online the huge range of Pakistani shawls for men, but make sure the use of premium quality fabric and design because special shawls are the traditional treat for the winter season of the year.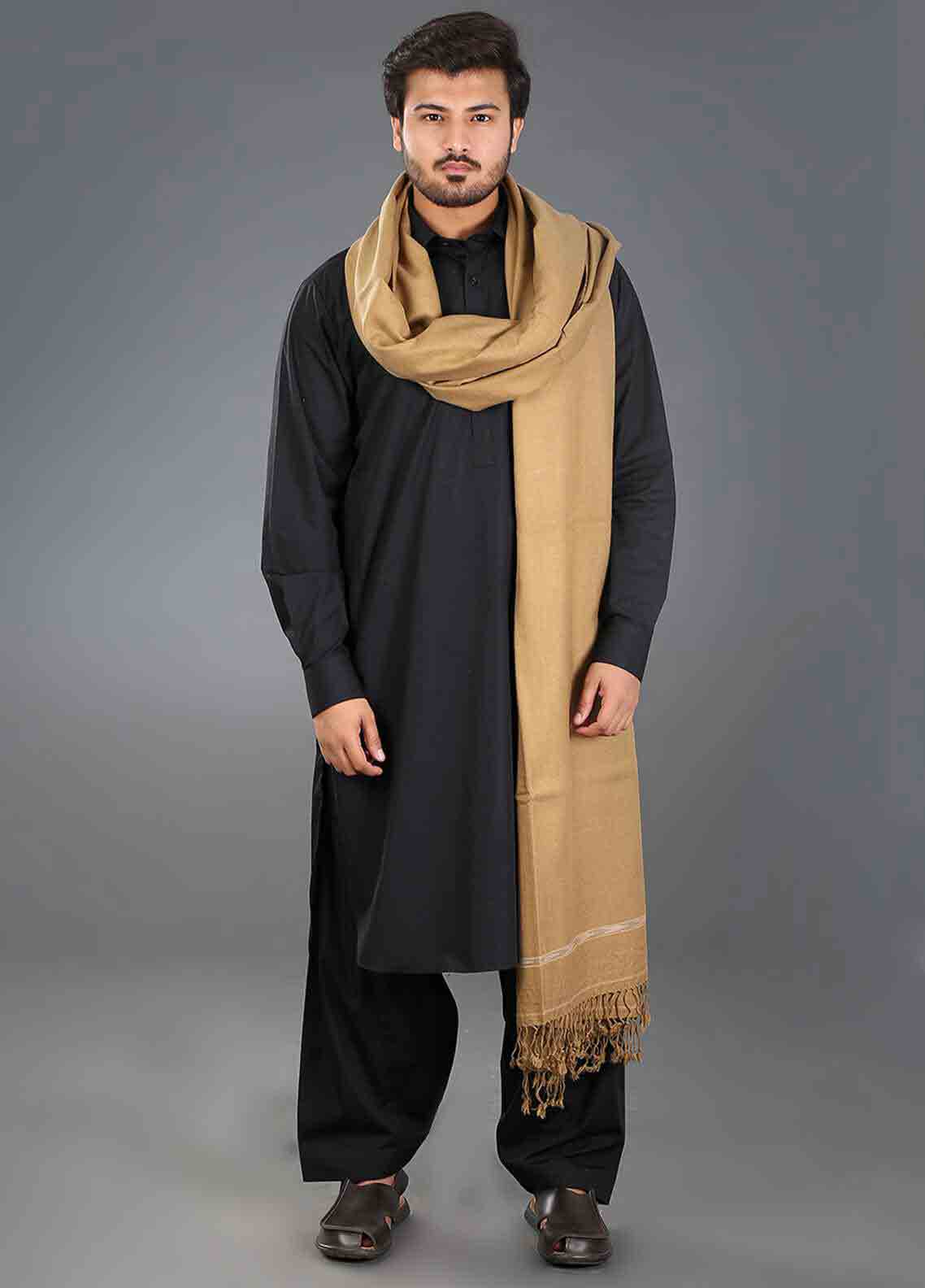 Best Winter Shawl Designs For Men In Pakistan For 2023
Ajrak and Sindhi style shawls are mostly sought after by men. Light embroidery, self prints, block prints, Kashmiri shawls, Balochi shawls, all of these winter shawl designs are so prominently loved by people. They are moderately embroidered and leave a masculine impression as well.
Carrying a shawl is a very cultural thing to pair with with shalwar kamiz or kurta, but sometimes people do carry them with western outfits by minimizing the length like a scarf, muffler or something, People have been believing lately that chaadar and shawls are something which is bound to old-aged people, or people who are not modernized enough. But it is not this way anymore. These are so in trend that even grooms carry heavy embellished shawls at their wedding ceremony.
As women have a wide range to choose from their wardrobes, but what about men?
They too have that warm winter uppers, long casual coats, blazers, winter jackets and all, and of course they also have the option of shawls for them. Of course, shawls helps them protect their neck and body from the chilling cold, without chocking it like sweaters or high-necks.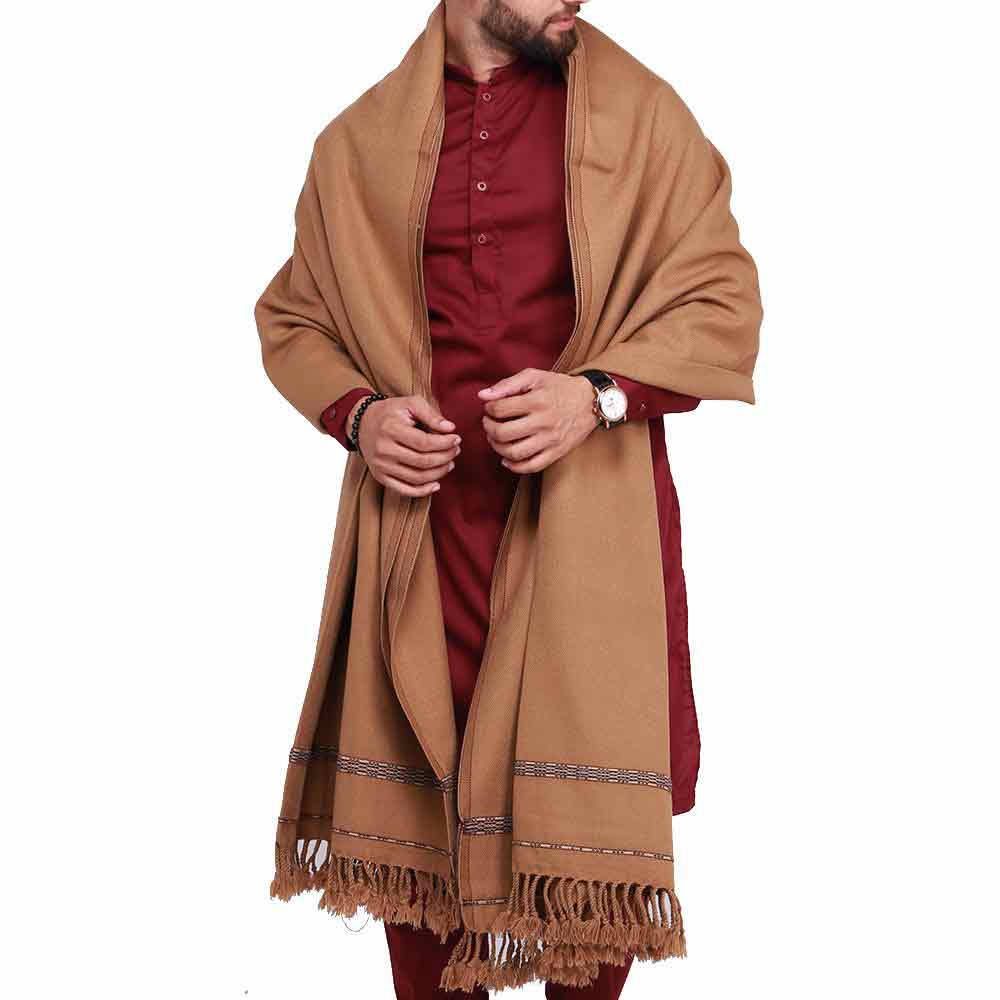 When it comes to attractive hues, pastels, black, grey, brown, dark navy blue, dark blackish green, blackish maroon, white and off whites are conspicuous colors of winter shawls or capes for men.
When you don't want to kill the look of your dress either Kurta Shalwar or Kurta pajama, you may go for a ravishing shawl to carry along.
Check these color suggestions out!
These are the most common color choices of shawls, and are pretty popular among Pakistani people. Opt a plain black knot tasseled one, or a plain one with a thin line on the edges of the shawl covering all four sides of it. It could be multiple thin lines, a thin ray or any print or embroidery. Even a self print, they all do a splendid job in adding aura to a man's shalwar qamiz look.
Big bunch or motifs are also made on chadar by embroidering, it includes both hand and machine one. Both of them look uber stylish and decent at the same time. You can carry them with all shades of dressing.
Full cloth embroidery or patch worked things are also very much likes not only in Pakistan but in foreign countries, and they depict our country there.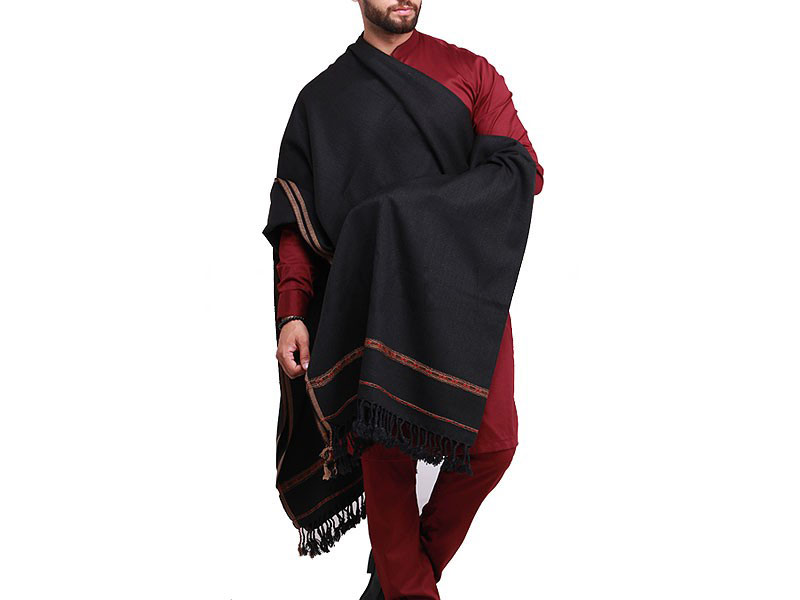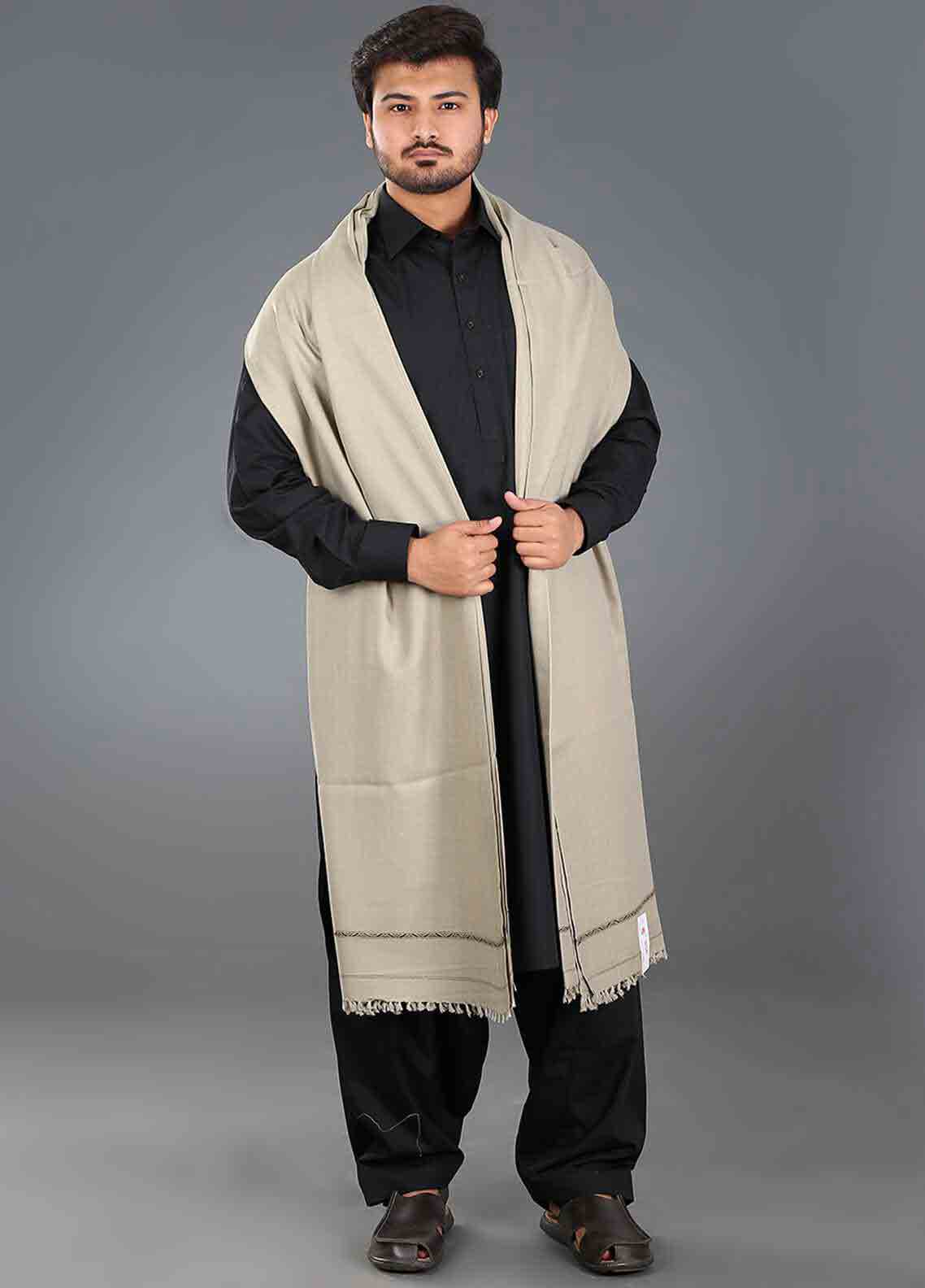 BROWN/CREAM/BEIGE OR WHITE SHAWLS:
These are considered to be the most sober, decent, and elite colors to be picked. Most commonly people who don't want anything popping or want to keep it light and subtle, then these shades are the best of choices.
Again, you can go with all plain small tasseled shawl/chadar or add lining in the edges. Beautify it with some nice embroidery of your choice.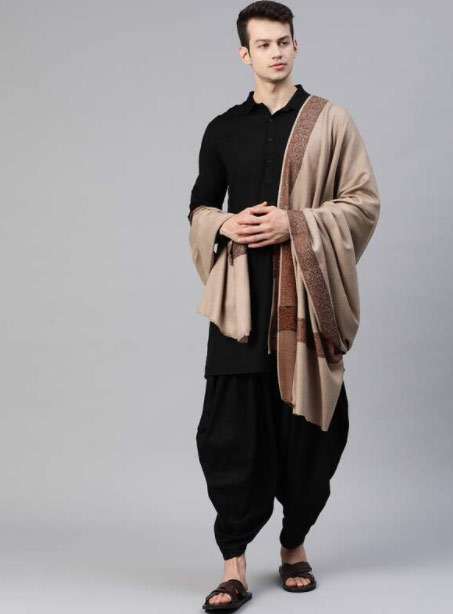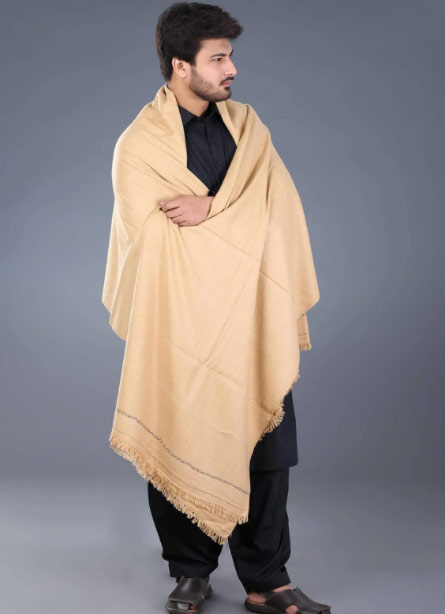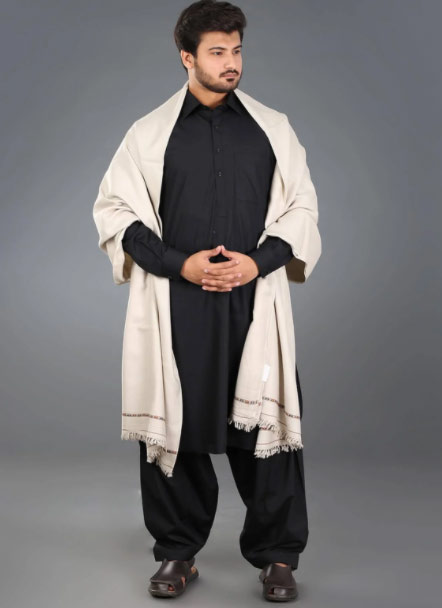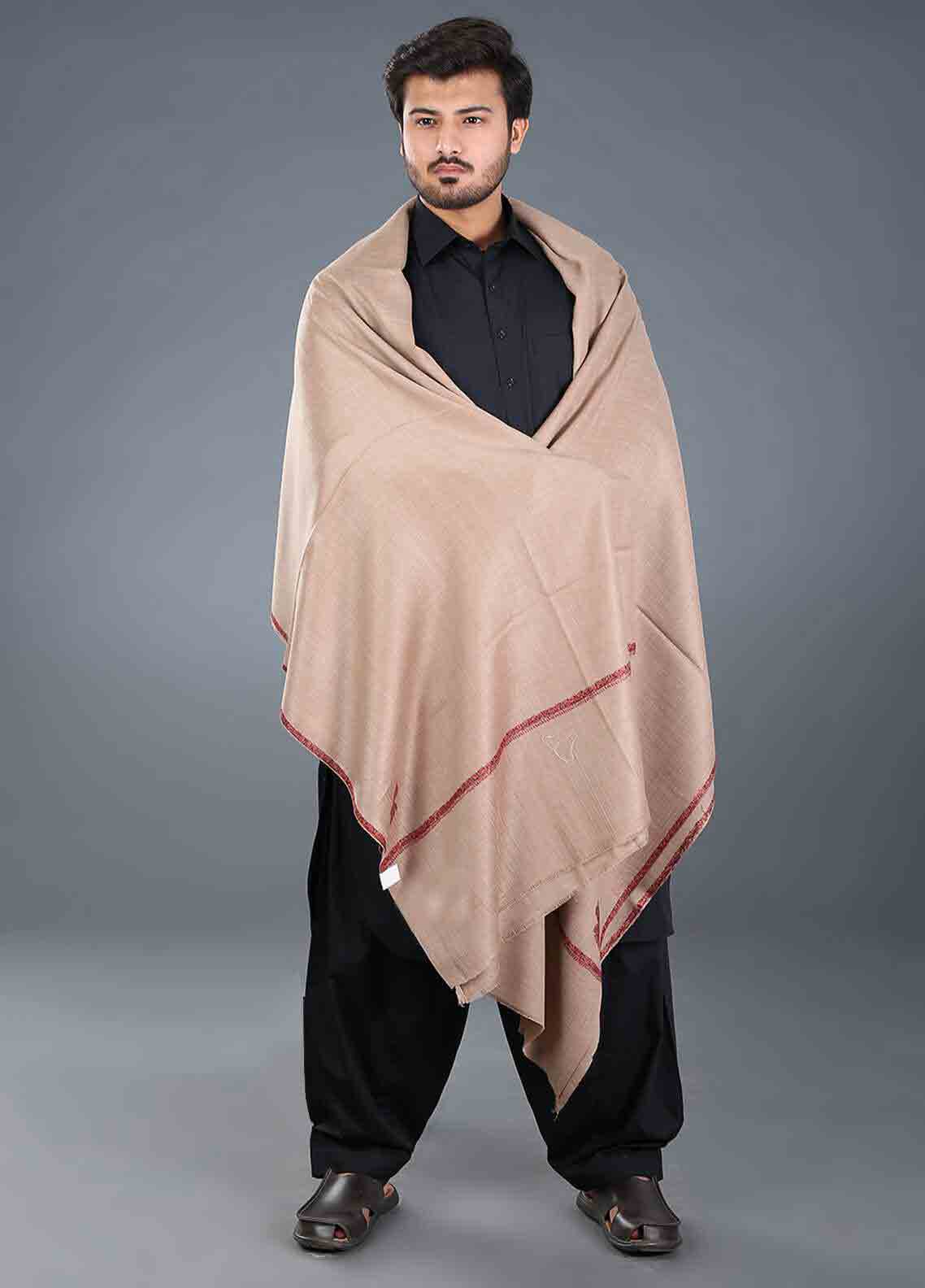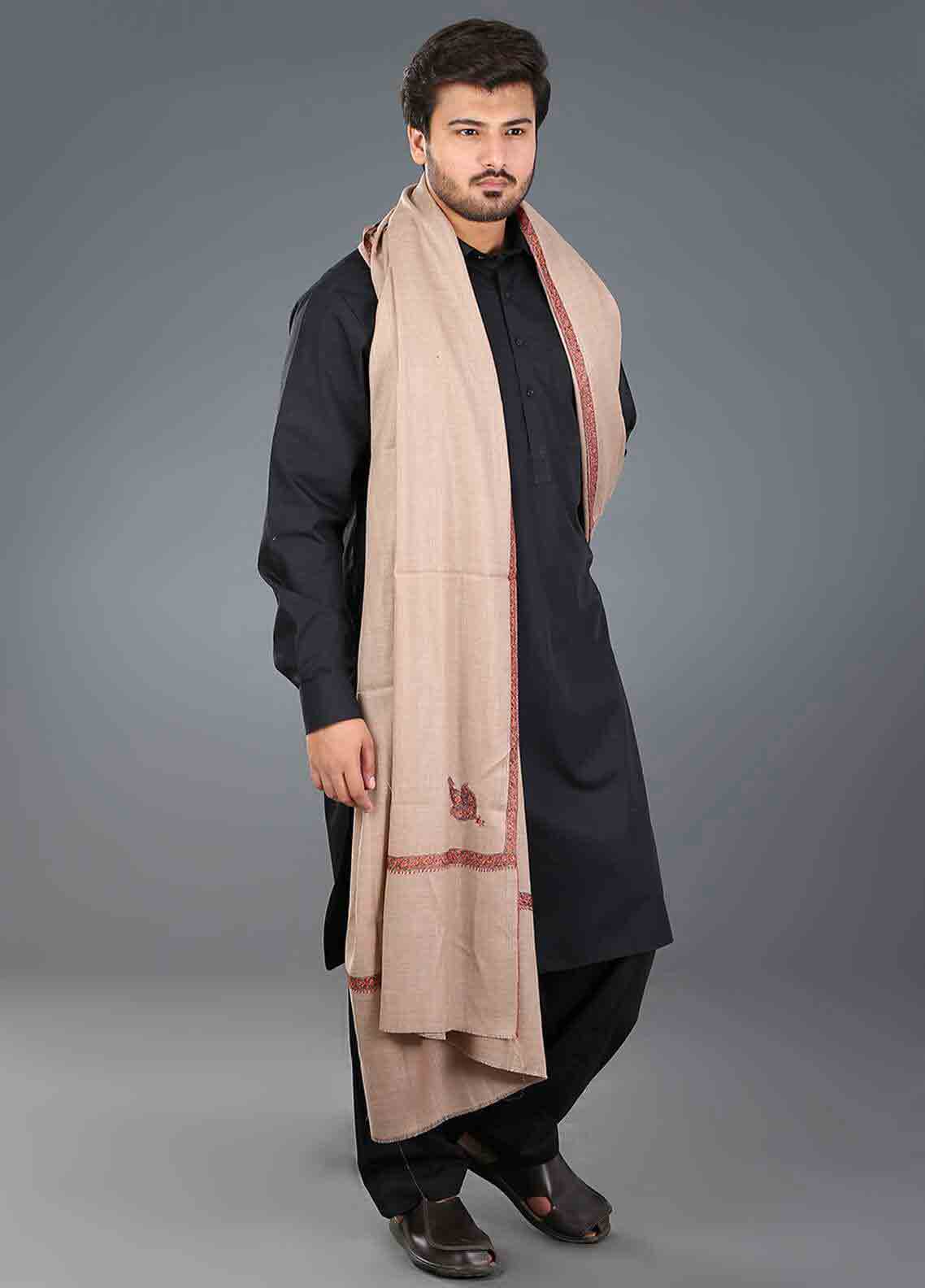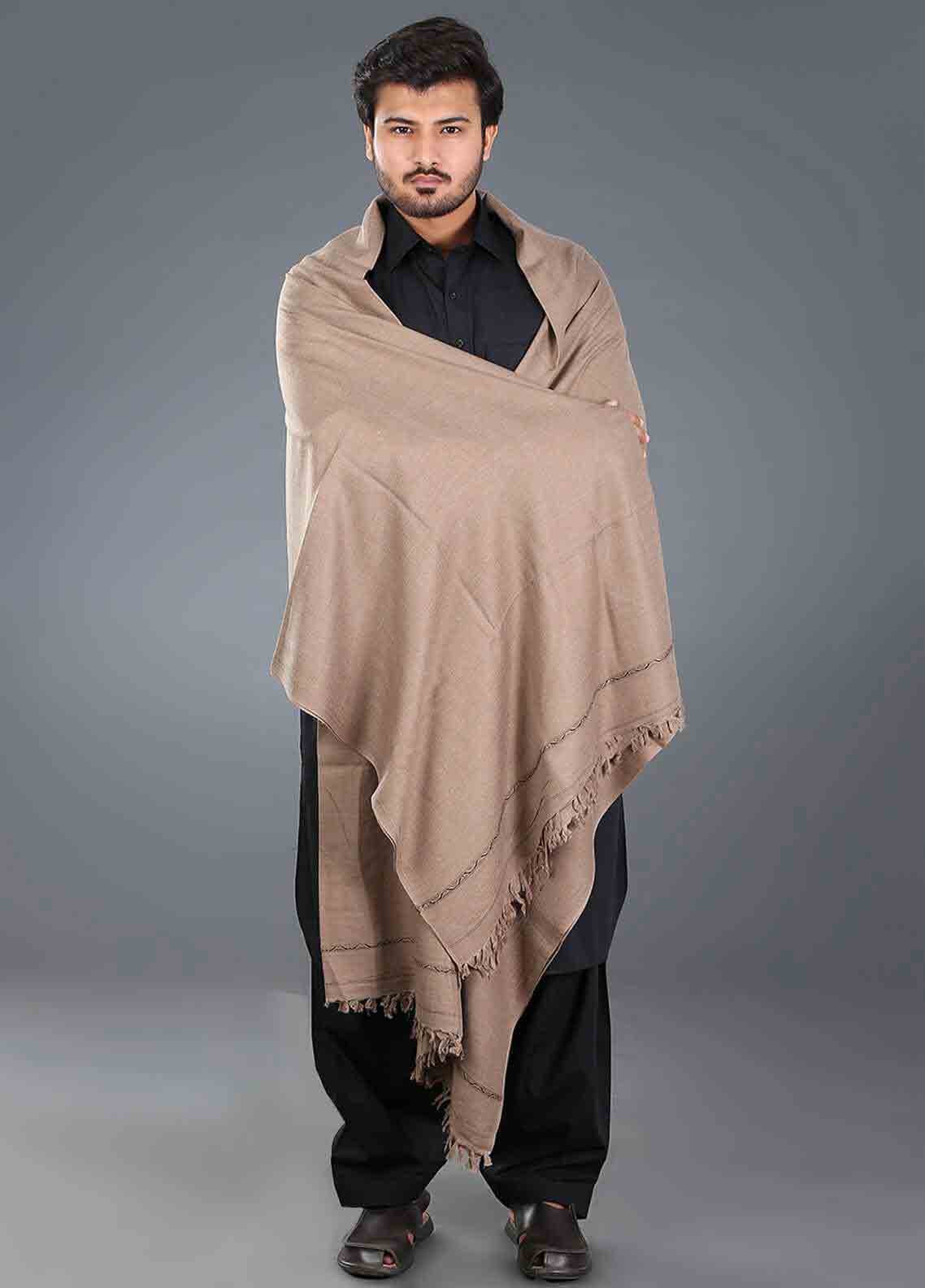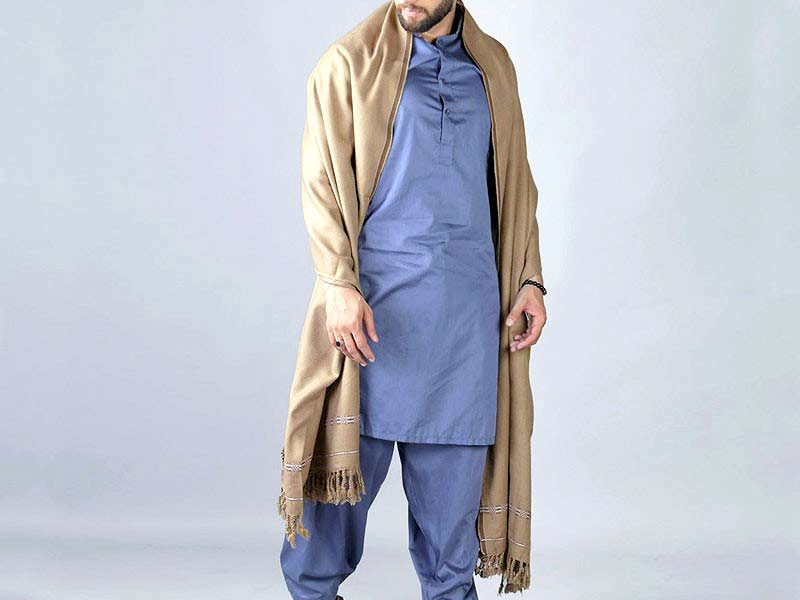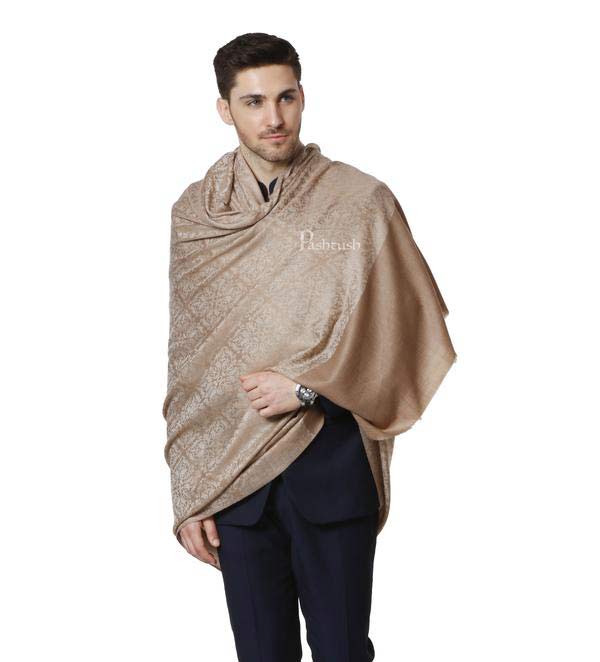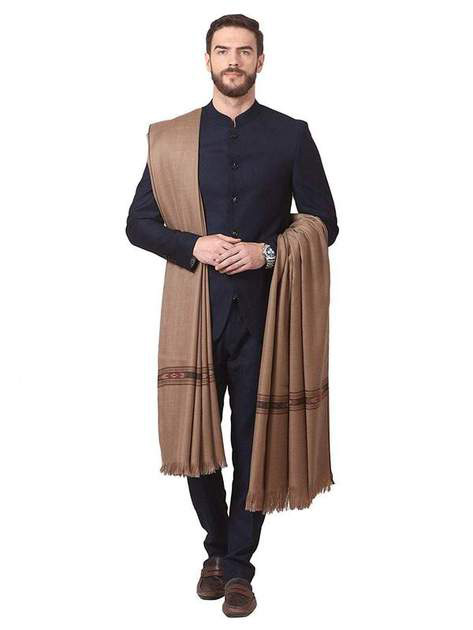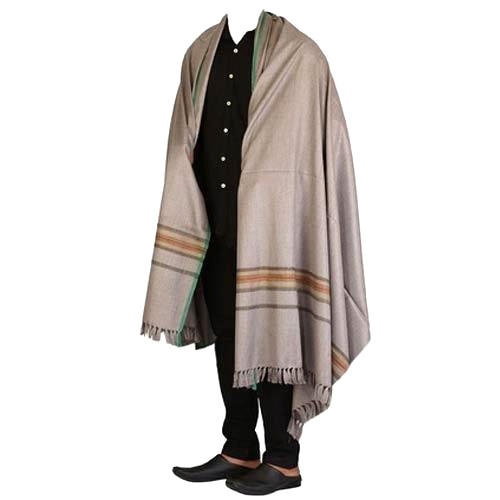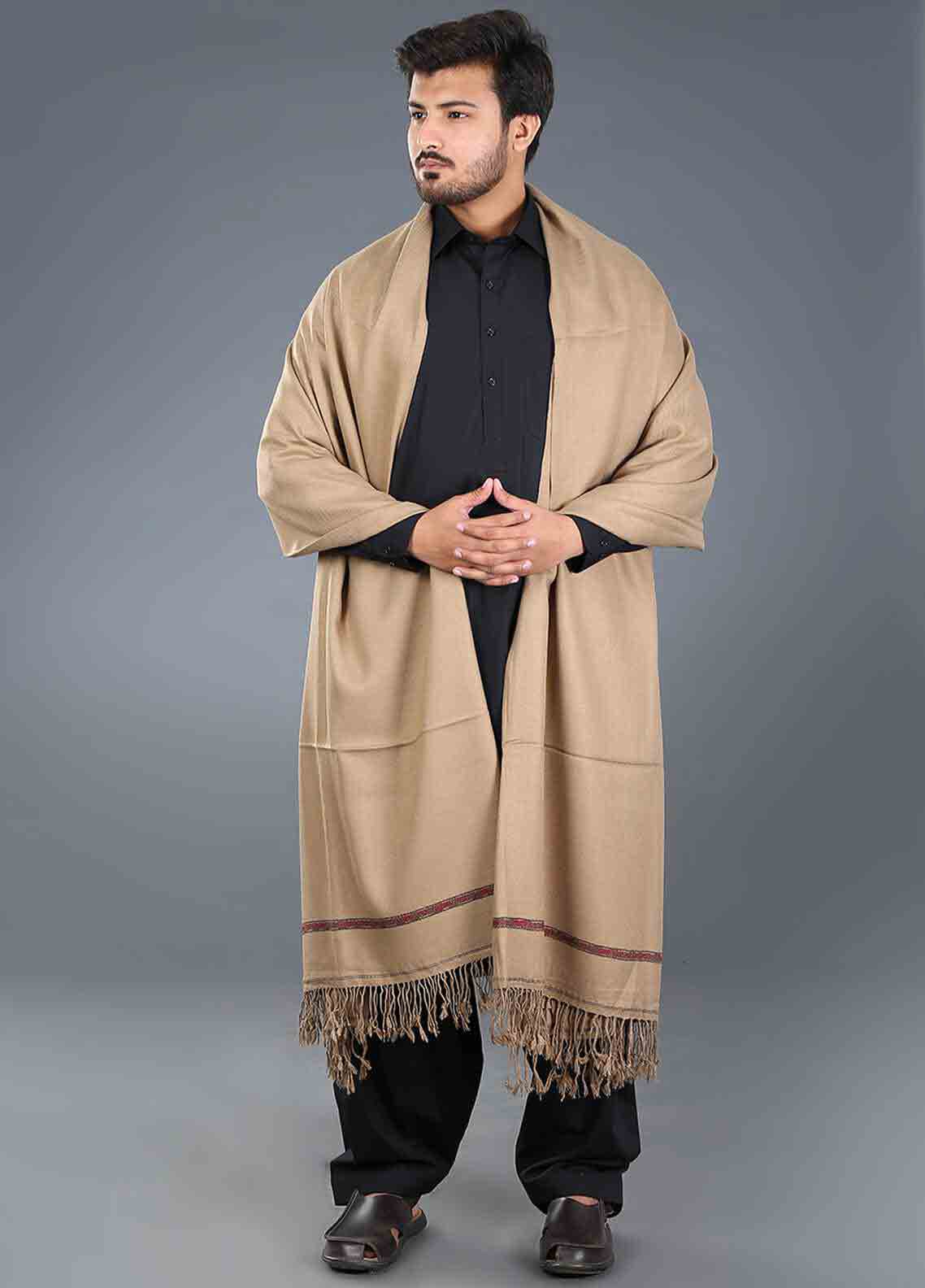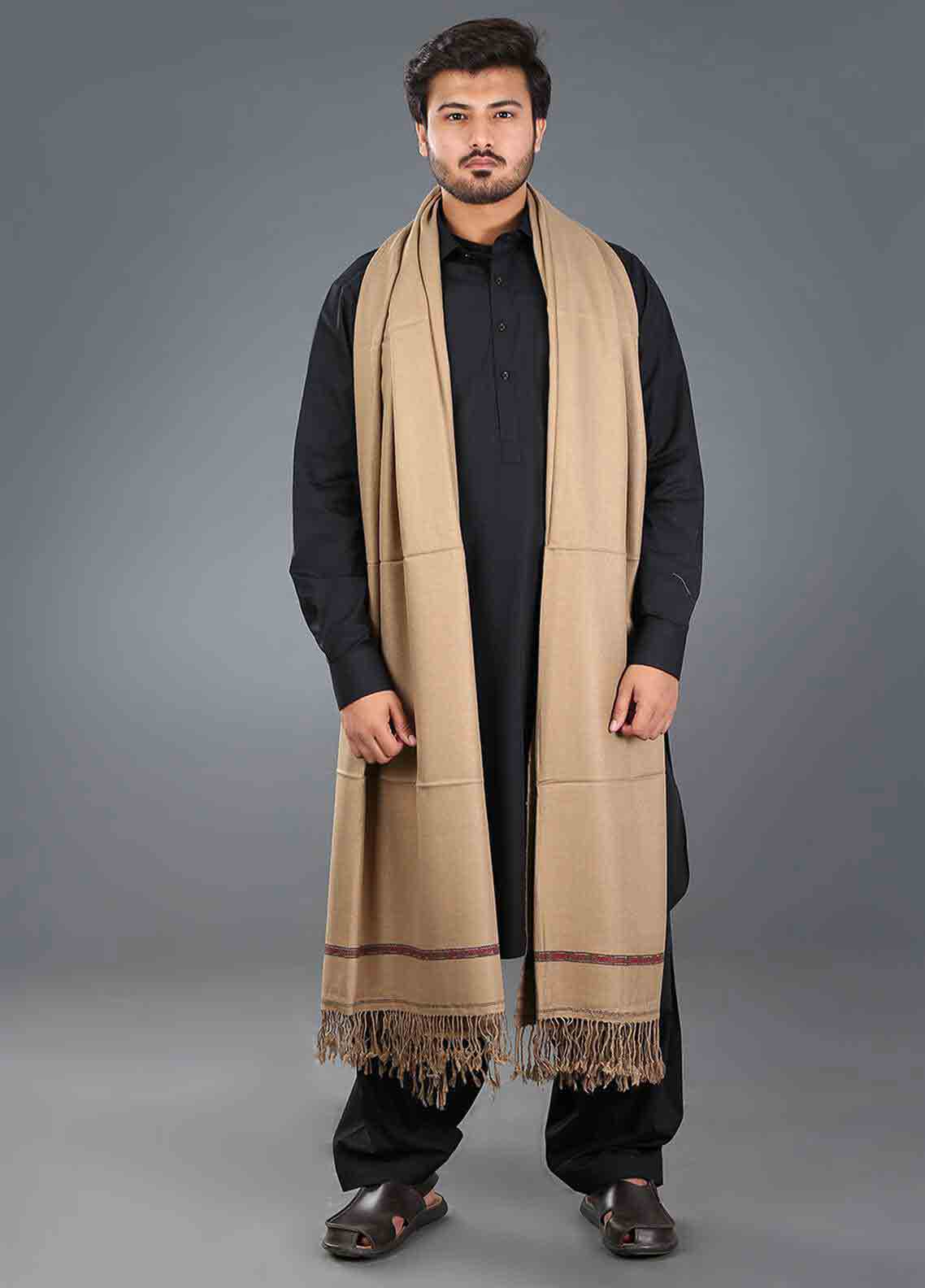 PURPLE/INDIGO BLUE AND GREEN SHAWLS:
This is a list of strangly all-rounder colors. We mean both men and women can carry these colors by playing a little with the hues of it like purple, green and orange.
Get to Greens first, Darker hues of green, like dark blackish green, leaf green, plum green, and lighter shades like baby green, peach green,  these kind of shades and their relative ones are good for men to carry if they want to add color to their wardrobe.
Dark shades of blue, navy blue, dark blackish royal blue similarly lighter hues of blue, for example baby blue, sky blue also adores men's apparels. It depends on which attire you are matching with kashmiri gents shawls.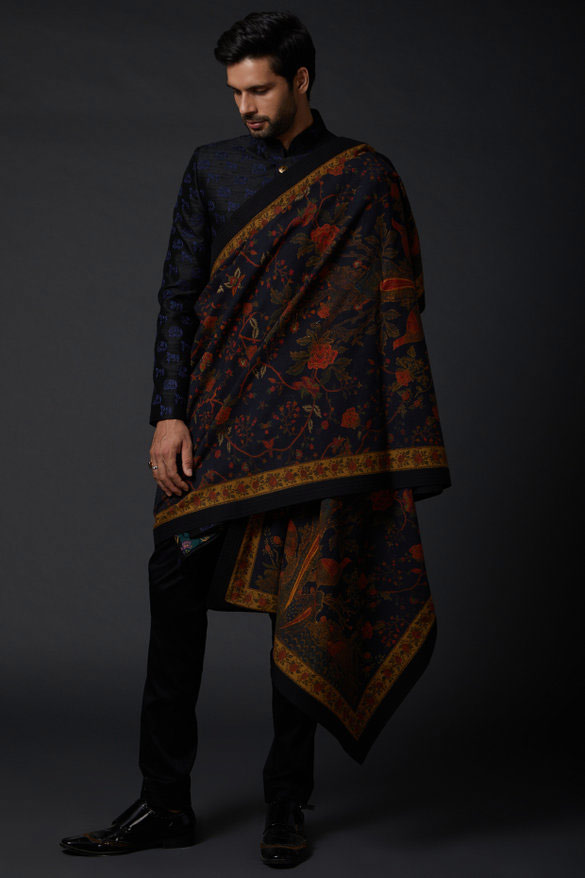 Next in queue is Maroon winter shawl designs. This is a universal color, so it can be opted out at any age or gender. Any shade of maroon is perfectly a great compliment, without any doubts or hesitation. Like we told before, design and embroidery is totally up to you. We have already mentioned the embroidery choices above.
But maroon is something that can be worn by men in all of it's shades.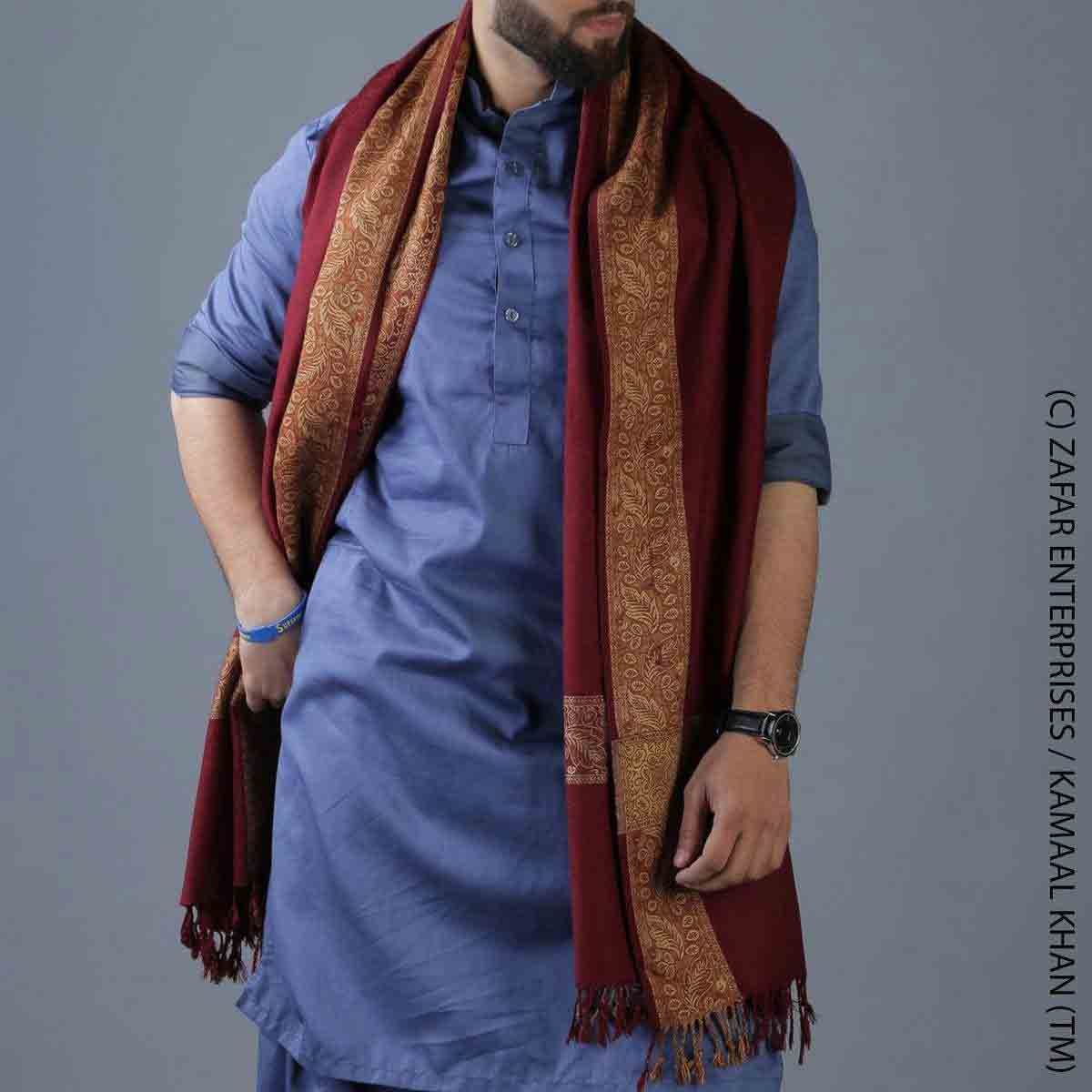 STYLING A SHAWL OR CHAADAR
Draping a shawl or chaadar, particularly in men can be a divine challenge. Little mistakes can make it look awkward, not only this, but can kill the aura of a good shawl or a dress you are carrying. So this is a point to be careful about it.
Try to pair the plain shawl with a textured dress, and embroidered shawls go best with plain kameez shalwar.
Shades of black and skin/beige shawls are almost open to all the shades of clothing, they can go perfect with any outfit.
Chadar with pants or suits is a disaster, you should avoid it. No one does it actually, but some people do try to carry it on jeans-clothing, which won't look nice.
We hope this guide would have answered most of the winter shawl or chadar related questions., so check these out in your markets or designers and feel free to carry them.