Are you looking for new style Afghani or Pathani dresses for kids? Then this article is absolutely for you. Today we will showcase the latest pathani dresses for baby girls and baby boys in 2023-24. Dress your kids in traditional and conventional pathani suits that are trendy not only in Pakistan but also in India and other Asian countries. Give your little boy or little girl a completely transformed look with any of these ethnic party wear dresses.
Must check out the attractive color scheme, pathani suits or frocks cutting styles and different designs of pathani dresses for kids in this article about latest pathani dresses for baby girls and baby boys.
Previously, we have discussed about the Pathani frock dresses for women and explained about how necessarily these traditional Pakistani dresses mainly focussed on the color combinations, fabric used and jewelry accessorized with these pathani suits for women. You will see in this article that all of these pathani dresses are mostly sought after by almost everyone including little boys and baby girls.
The main focus of this article will stick to the following two major categories:
Latest pathani dresses for baby girls
New style Afghan/Pathan dresses for baby boys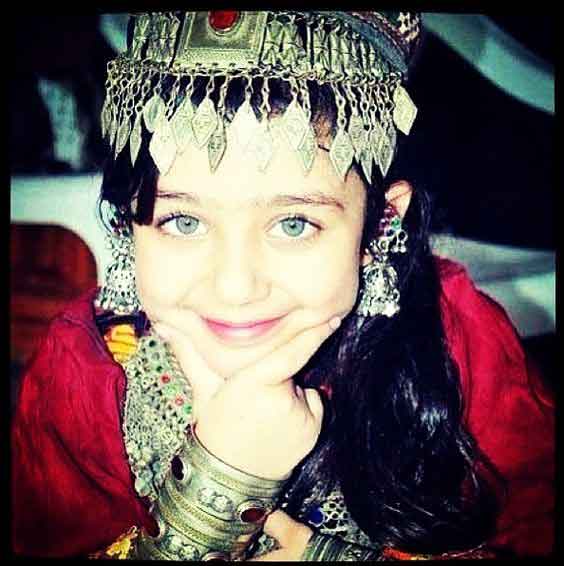 Conventional wear is popular for traditional festivals not only in Pakistan but also in India and Bangladesh. Schools, Colleges, Universities organizes several traditional events and festivals in which almost everyone have to wear conventional Pakistani dresses. The most prominent ethnic wear in Pakistan is none other than the pathani dress designs for women, men, baby girls and baby boys.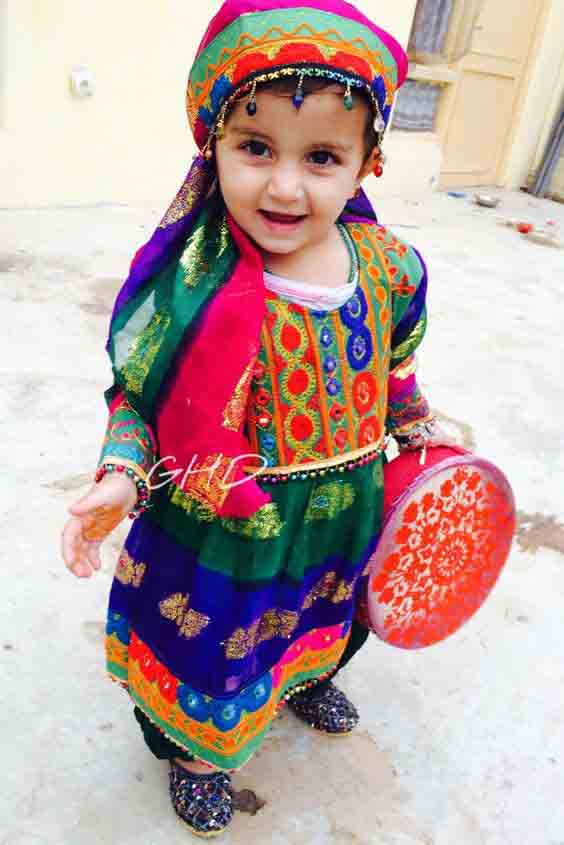 New Style Pakistani Pathani Dresses For Kids
Latest pathani dresses are full of new style patterns, usage of quality fabric, heavily embroidered with colorful threads, attractive color range and satisfying pathani dresses cutting styles that make these dresses unique and tralatitious. Cotton, silk, linen and wool are the main fabric material is used for this latest collection of pathani dresses for baby girls and baby boys.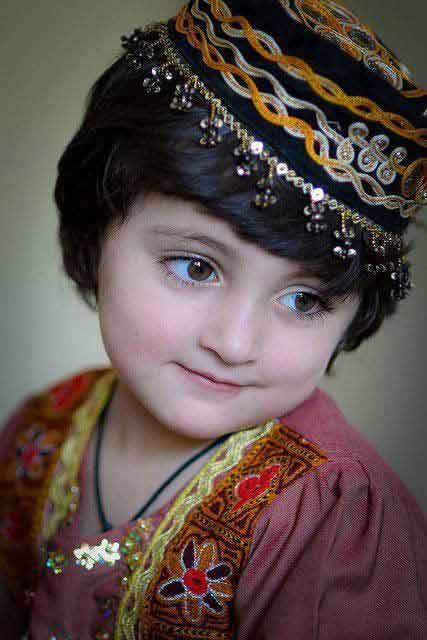 Sharp and shrill color combinations are the outstanding example of these Pakistani pathani dresses. Color scheme such as royal or navy blue, dark green, bright orange or yellow, sharp red, magenta and purple colors of Pathani dresses for kids are eminent hues from the palette. Pick out your favorite traditional Pakistani pathani dresses for online shopping or you can also grab any of these dresses from your nearest designer outlets or stores.
Let's have a look on the following major points:
1) Pathani dresses and frocks for baby girls, and
2) Pathani dresses for baby boys.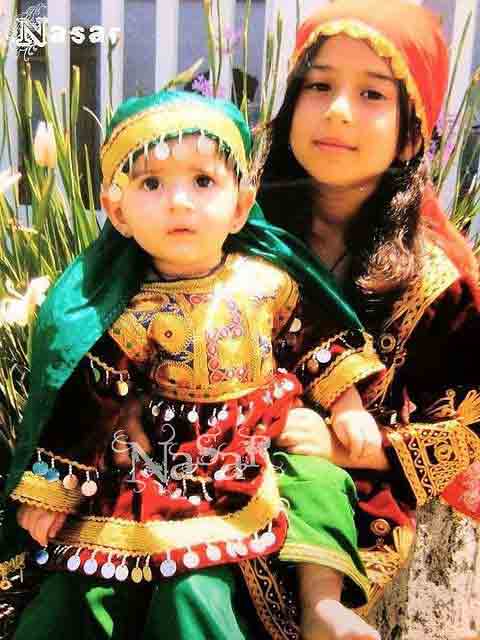 When it comes to pathani suits or dress for kids, they come in exciting new color shades such as olive green, aqua blue, yellow, maroon, orange or purple just in order to give flamboyant look. Creative designs, artistic stitching style and heavily handmade embroidered pathani dresses for little girls and boys, will make your kid stand out from the crowd.
Latest Pathani Frock Designs For Baby Girls
Following we have filtered the latest pathani frock designs for baby girls in 2023-24. Appliques, epaulettes, filigree, iridescent and seersucker style pathani frocks are most common in Pashtuns (Pakhtoon) and Afghans. New pathani frocks for baby girls will look elegant and traditionalistic if nicely paired with churidar pajama and contrasting dupatta.
Ethnic wear for a baby girl is available for online shopping and in stores now, grab your deary piece of latest pathani frocks to make your baby girl "super cute Pakistani pathani".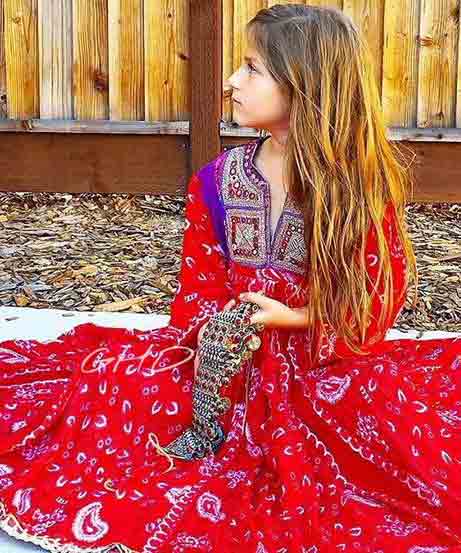 For particular festivals and occasions, traditional Afghan or pathani frocks for baby girls are perfect to get the ideal look. Do not forget to accessorize these traditional dresses with perfect hairstyles, colorful bangles, bracelets, anklets, maatha patti or maang tikka, heavy earrings and a perfect pair of pumps that have striking colors.
Get different ideas about pathani frock cutting from the latest collection of pathani dresses for baby girls in Pakistan.
Best Pathani Dresses For Baby Boys
Now let's discuss about the latest pathani dresses for baby boys in 2023-24. All of these uniquely designed kurta pajama, shalwar kameez, dhoti kurta, colorful pathani jacket styles, pagri and cap designs for little boys are inspired from Pakistani and Afghani traditional dresses. These conventional wear for baby boys is often worn with the contrast combination of waistcoats and khussa shoes styles.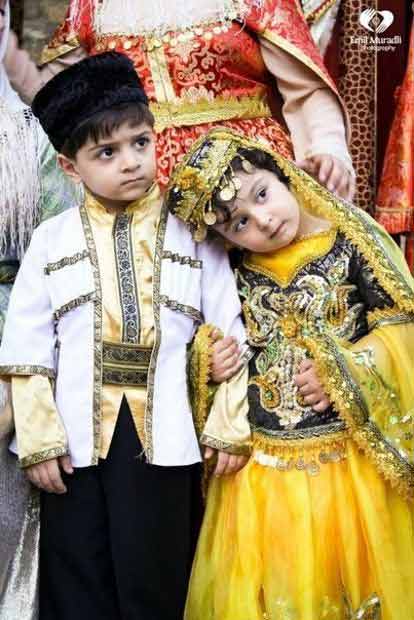 Sindhi, Balochi, Punjabi and Pathani dresses for baby boys are usually paired with tight-fitting churidar, dhoti or patiala shalwar. Most of the time, white kurta shalwar along with pathani jacket having mirror (sheesha) handwork embroidery goes perfect if classically paired with cap (topi).
Have a look at the latest pathani dresses for baby boys.
Above you have seen the new styles of latest pathani dresses for baby girls and baby boys. Feel free to share your pictures with us in traditional Pakistani dresses. If we missed anything in this article, then please let us know via comments below. We read and respond every feedback/comment because of your words worth it.
If you loved the collection of pathani dresses for baby girls and baby boys, then make sure to spread the love for pathani dress designs all over the social media. So that everyone can get inspired by these traditional dresses and get various ideas about kids pathani dresses in Pakistan and Afghanistan.