Is a long hairstyle in fashion for guys?
Long haircuts and hairstyles have always been trending, especially for the year 2024-2025. There are a variety of ways in which you can wear long hairstyles, but the focus point is here to take care of them! Make sure the regular trims and treatments improve your daily look and casual lifestyle.
Today's article is all about the rising fashion trend of the best long haircuts and hairstyles for men. There are plenty of new hair cut ideas that can grab the attention of everyone around you.
Longer locks and looser hairstyles for men often look non-trivial and sexy. Young boys must try any of these hairstyles and set new fashion trends for the upcoming season.

Here are the enormous long hairstyles for men that you must have never seen before! From the simplest straight long haircut to the most craziest hair bun for young boys that will surely leave a positive impression on others.
In this article, we will let you know the different names of long haircuts and hairstyles which you can try especially during this winter season. Choose your most favorite one from our filtered haircut ideas and stand out from the crowd.
Have a look at the sexiest medium to long hairstyles for men with way hair style and hair bun.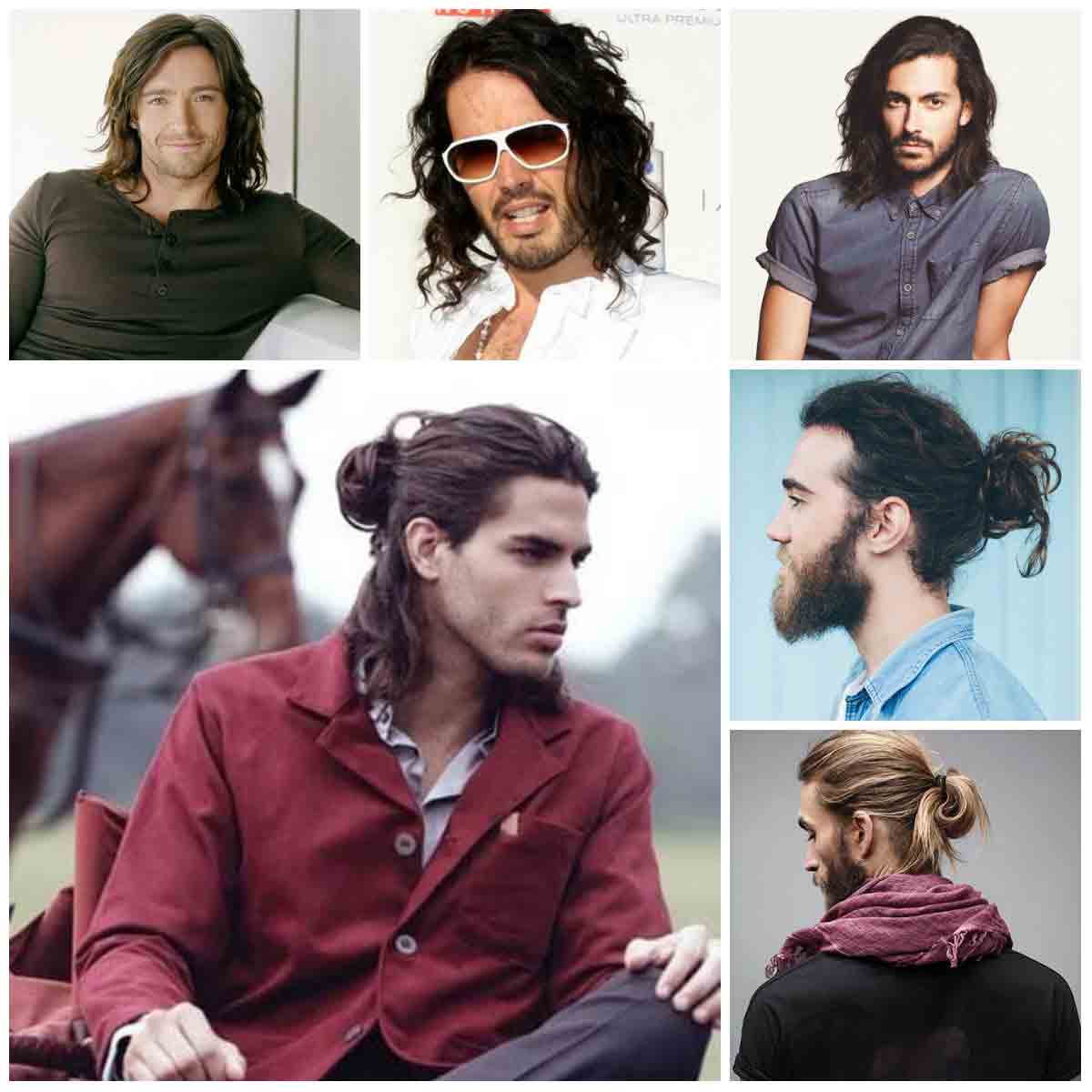 Latest Men's Long Hairstyle Ideas
Last year there was the rising fashion trend of casual hairstyles for boys, which was all about growing short to medium hairstyles, but the vogue continues, and now here comes the latest long haircuts for men to try this time. As long locks are helpful in winter to save ears from getting frozen, thus every young boy must seek this hairstyle during winter season.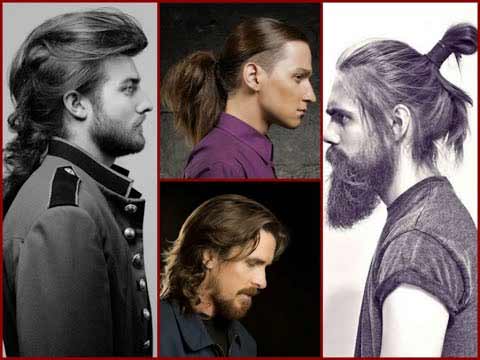 Many of these hairstyles, are easy to make which needs less or no time on hairstyling procedures, while others are somewhat hard or unmanageable for those who are unaware of hairstyling techniques.
At the same time, you may be lucky to adopt such an easy going hairstyle which won't dare to put on you any hair styling pressure at all.
You came to the right place, if you want to get a sexy long hairstyle or if you already have a long haircut but want to know different hairstyle ideas.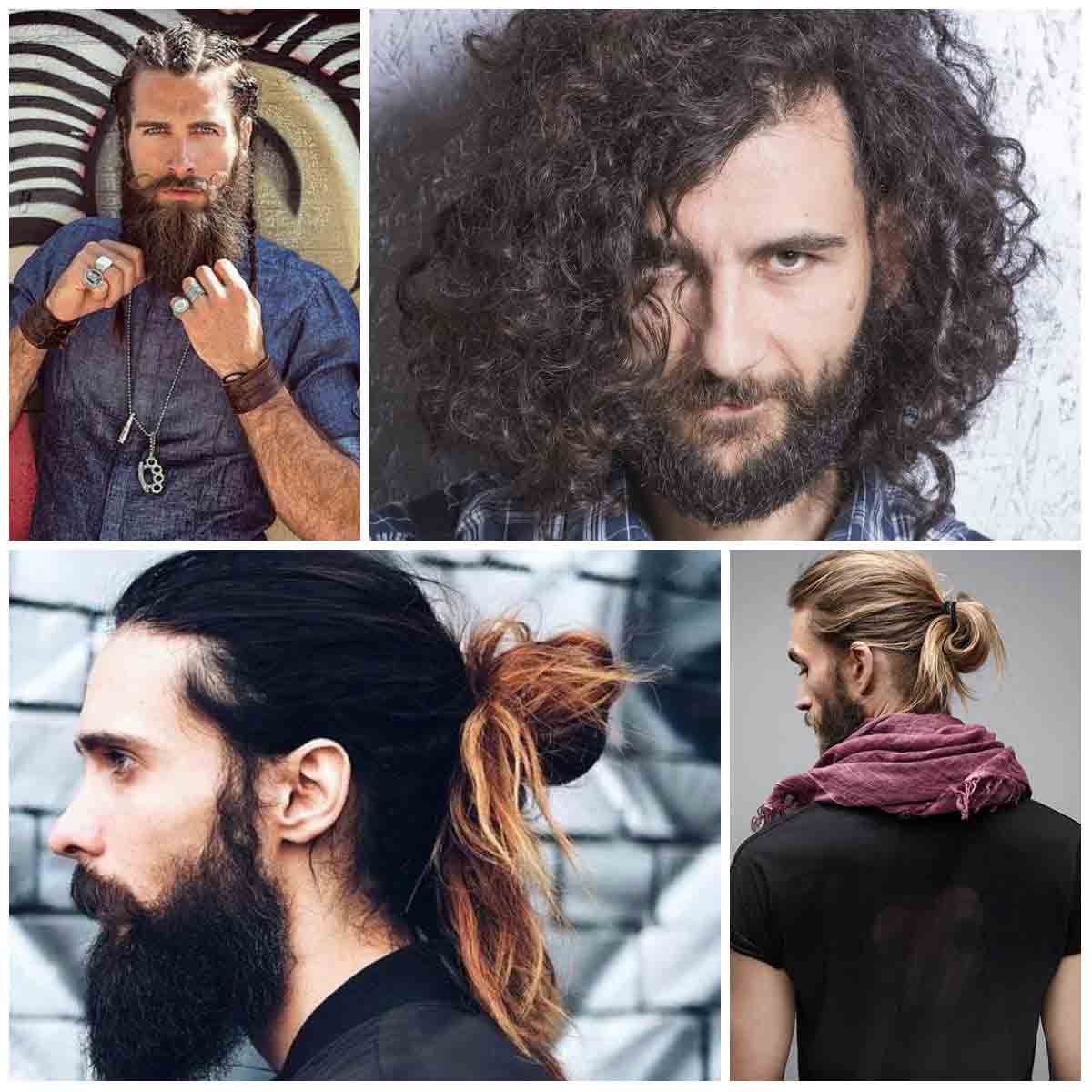 How To Choose the Best Long Hairstyles For Men?
When there are plenty of options, then it seems quite difficult to choose the best long hair style, according to your face shape and hair texture (normal, thin or thick hair).
But no worries at all, we also provide you with the best possible solution to your problem regarding picking up your favorite hairstyles that must complement your face shape.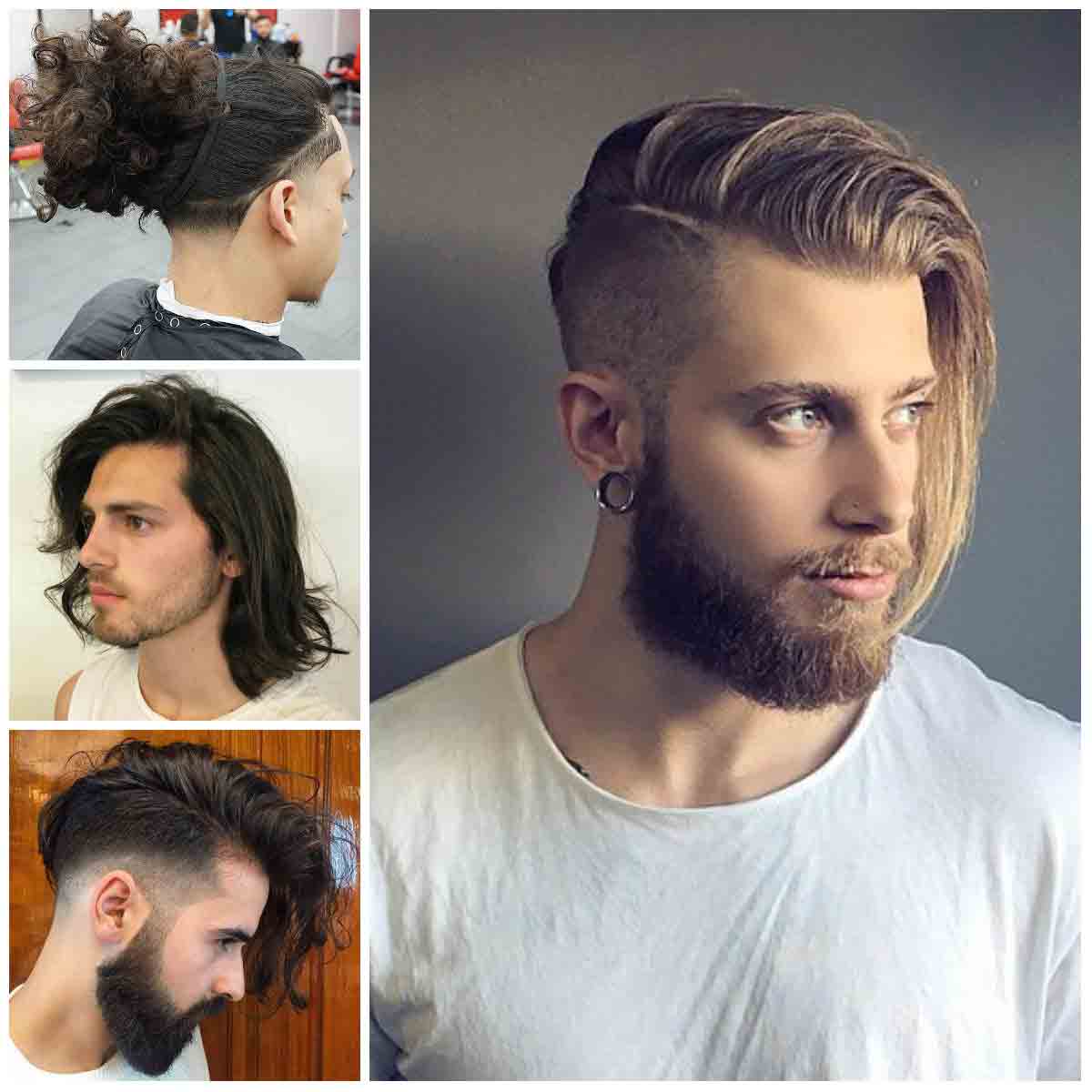 Long hairstyles are supported by the natural texture of your hair.
A girl may not seem peculiar when holding a straightener or curling iron each day, but a man or young boy may seem irritating even only by imagining to go through the hairstyling procedure. Nevertheless, hairstyling takes a time to produce the desired results.
These inspiring images also include quick long hairstyles for men with thick hair or thin hair. You may opt for the one that is most suitable for you according to your hair texture.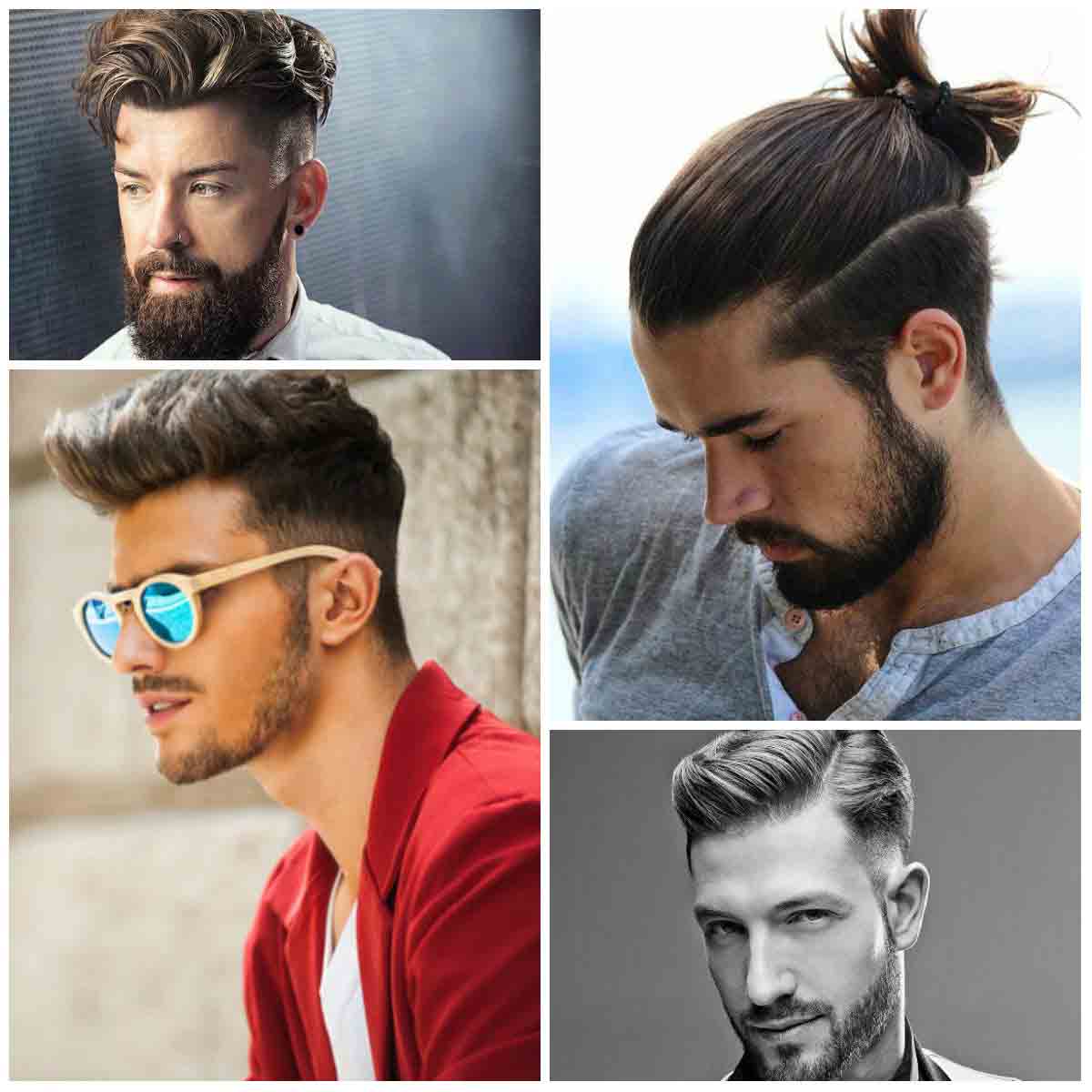 Men's top priority is, of course low or preferably effortless hairstyling that takes no time. For your everyday hairstyles, you must choose the one that seems easy to make and are according to your face shape.
Fine hair with a tendency to a curl, for example, will frizz excessively if layered heavily. Similarly, long side part hairstyle with a slight natural flow and texture will be suitable for almost every young boy. Must check out the 5 Best Hair Styling Products For Men In Pakistan.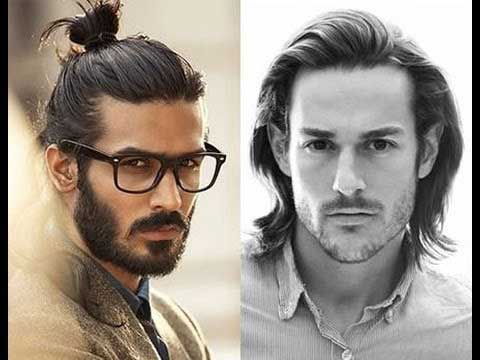 New Styles of Long Haircuts And Hairstyles
Following, we have listed the latest long haircuts and hairstyles with names and images, so that you can get your style easily. Select your new haircut and let your barber know the name and picture, and you are all done!
Here are the variety of beautiful long haircuts and hairstyles for men:
Long side part
Loose and messy combover
Long slick back and tapered sides
Long combover and volume
Long side fringe hairstyle
Messy pomp fade haircut
Long wavy hairstyles
Side sweep hairstyle
Long textured spikes hairstyles
Ponytail hairstyles for men
Messy undercut hairstyle for long wavy hair
Men hair bun for long hair
Long side part hairstyles
Long and messy bedhead hairstyles
Shoulder length haircut
Chin length hairstyles
Twist hair bun for men
Undercut hairstyles with long hair side part
Side part hairstyles with waves
Here are the long hairstyles for boys that will inspire you. Try any of these effortless hairstyles and be the sunshine of the day.
Above you see the latest long hairstyles for men, including a variety of hair cut ideas that are trendy in 2024-2025. Pick up the most suitable style and transform your face look so that will surely appeal to everyone.
Many of these professional long hairstyles for male, seems to be flattering to most of the apparel and won't take much of time to do hair styling. If you have any questions about the latest long haircuts and hairstyles for men, then feel free to contact us via a Contact form or comment below.