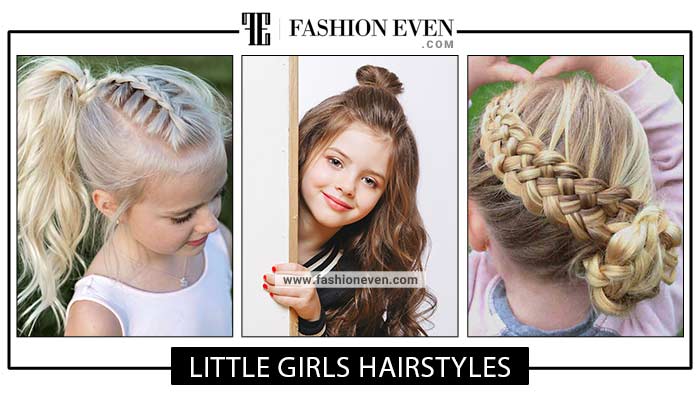 Are you bored of always coming up with the same hairstyles for school girls? Here I have gathered the most adorable and best hairstyle ideas for school girls. These different hairstyles include braided hairstyles, beads, hair buns, hair updo's, and a variety of headband styles.
Hairstyle and haircuts change one's look completely, if you are thriving for your girls' transformation and want to give her a new look for school, we've got you covered with short, medium and long hairstyle ideas for school going girls.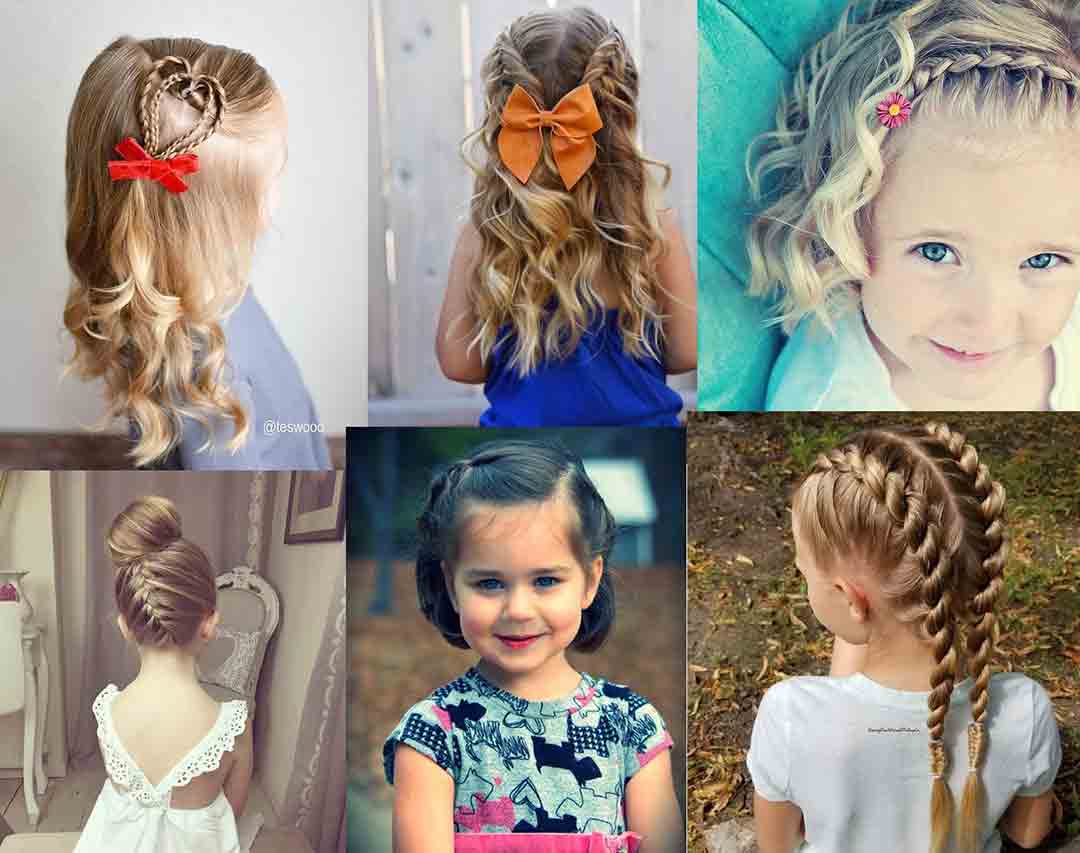 Easy Hairstyles For School Girls To Try In 2024-2025
(for short, medium and long hair length)
Everyday hairstyles for school girls should be simple, neat and easy to carry for long hours of the day. Choose the style which doesn't make them look mature than their age. It's less hard in casuals and it's hardest to crack when they have to attend a party, function or wedding. At that very age kids and mothers too are not so prone to heat styling their hair.
Have you ever heard "don't heat your hair, they will fall off"?
All of the myths and norms still exist in 2024-2025!
So this is a quiet a tough task to deal with our little princesses. But now don't fret at all, because we have some nice hairstyle ideas for these angels which include both heat exposing and heat less styles, covering all hair lengths and types. Let's start.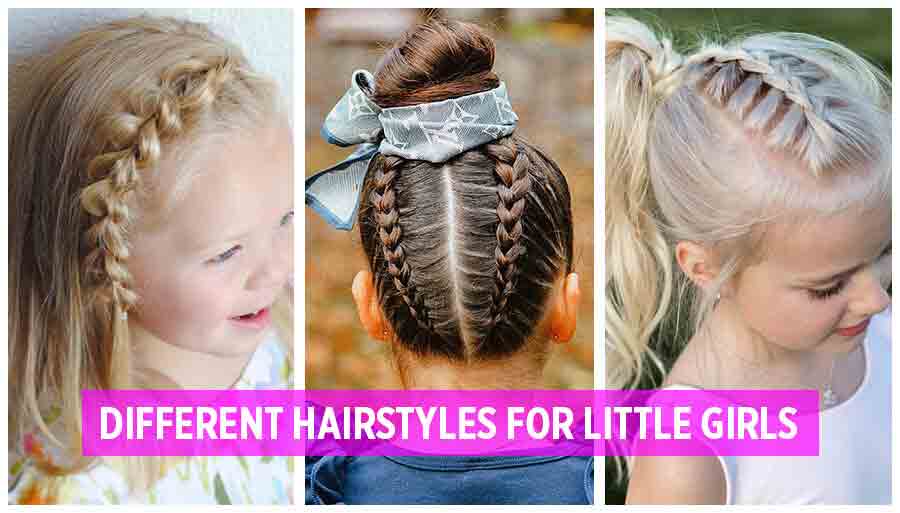 1. School Girl Hairstyle For Short Hair To Try:
Easy to maintain and carry for school girls. Simply go with pinning up in front or a half head high ponytail. These are basics, kill the boredom and experiment a bit. We are listing different hairstyles for our little angels which are simple, easy and cool at the same time.
If you're running out of ideas for short hairstyle to make her stand out and stylish every time, get the ideas below:
Twist hair from the front to the side and tie them up with a ribbon or with a band at the end. You can secure them with a bobby pin.
Start French braiding from the front, bringing it to a side as long as you want and then finish the end using bobby pin or other fancy hair pins.
Try out these simple hairstyles for school girl with short hair.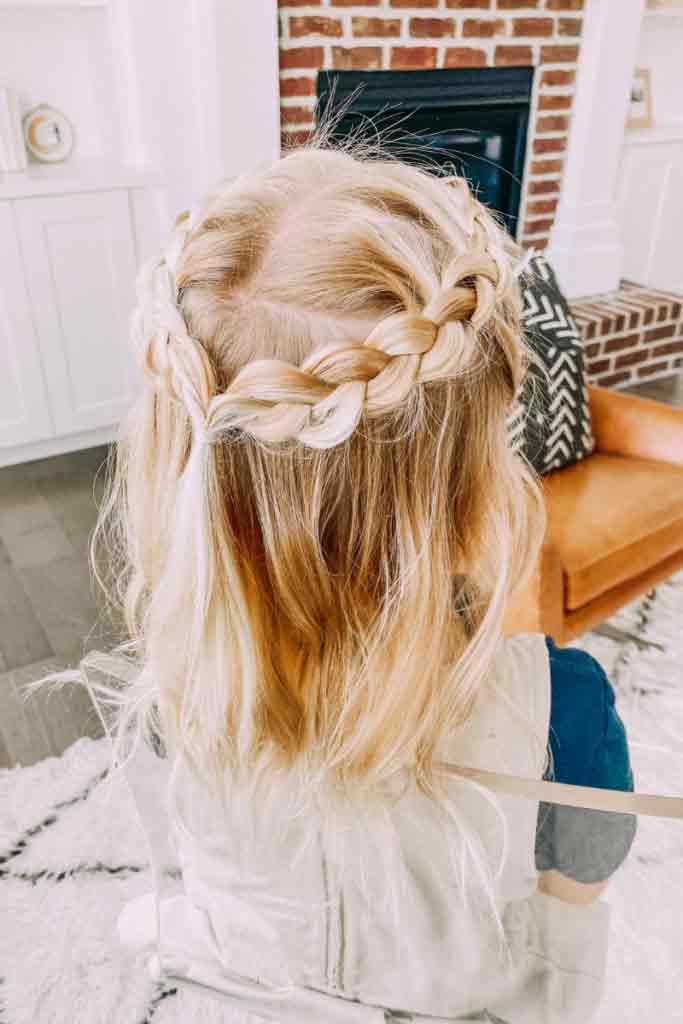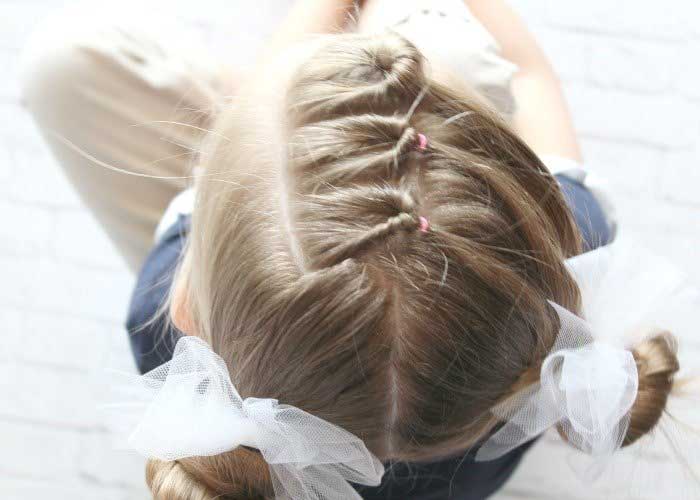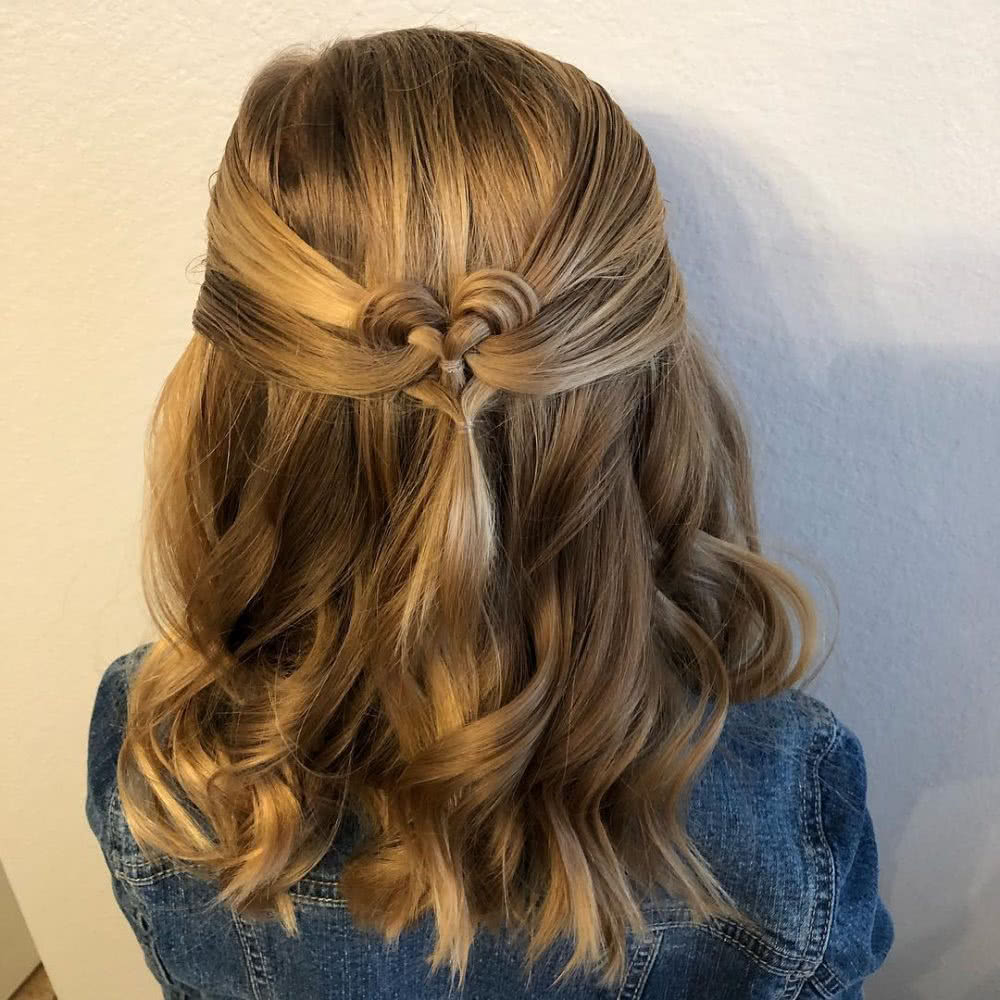 2. Medium Hairstyles For Girls:
The tricky length, you hardly figure out whether to go with a short hairdo or a long hair style!
But some of the simplest ways can make the kid look stylish. Heat exposing here is optional, if you wanna do it then go for it and if you think of ditching then this is also fine.
You know French braiding, right? Waterfall braid is similar, just keep leaving the drooping strand down and continue braiding with a new section. Do it on a side or make it from one front side continued to the other side. Secure with ribbons or bobby pins.
You can leave the ends of waterfall or french braid straight or natural textured and also add some beachy waves to the ends, that's more cute.
Make a half head high ponytail. Make a simple bun, or make it dramatic by making a bow out of it. divide the ponytail in 2 sections. Make humps on both sides and wrap the left down hair like an overlap between the humps. Finish it with seamless pins or hide simple  bobby pins under the hair to give it neat look.
Again you can straight or curl the left over hair according to your choice.
Make a three strand braid, but wait. Take one strand and fish braid it, tie the end. Now take the other two sections along and make regular 3 strand braid. Now tease the un-braided two sections to add volume. Results will be awesome. Give it a try. You can make it after a ponytail or regular upside down french braid style.
Tie a simple high ponytail. Take small section of hair from it and make any braid you like. now wrap the braid around the ponytail hair. Check the end look, it's amazing.
Make side french braids and tease to add mass. Pin them up behind the head under your hair.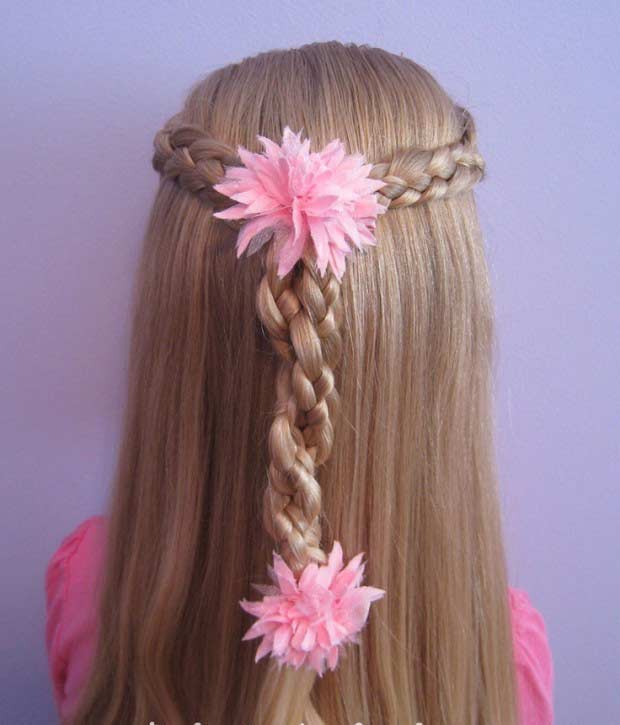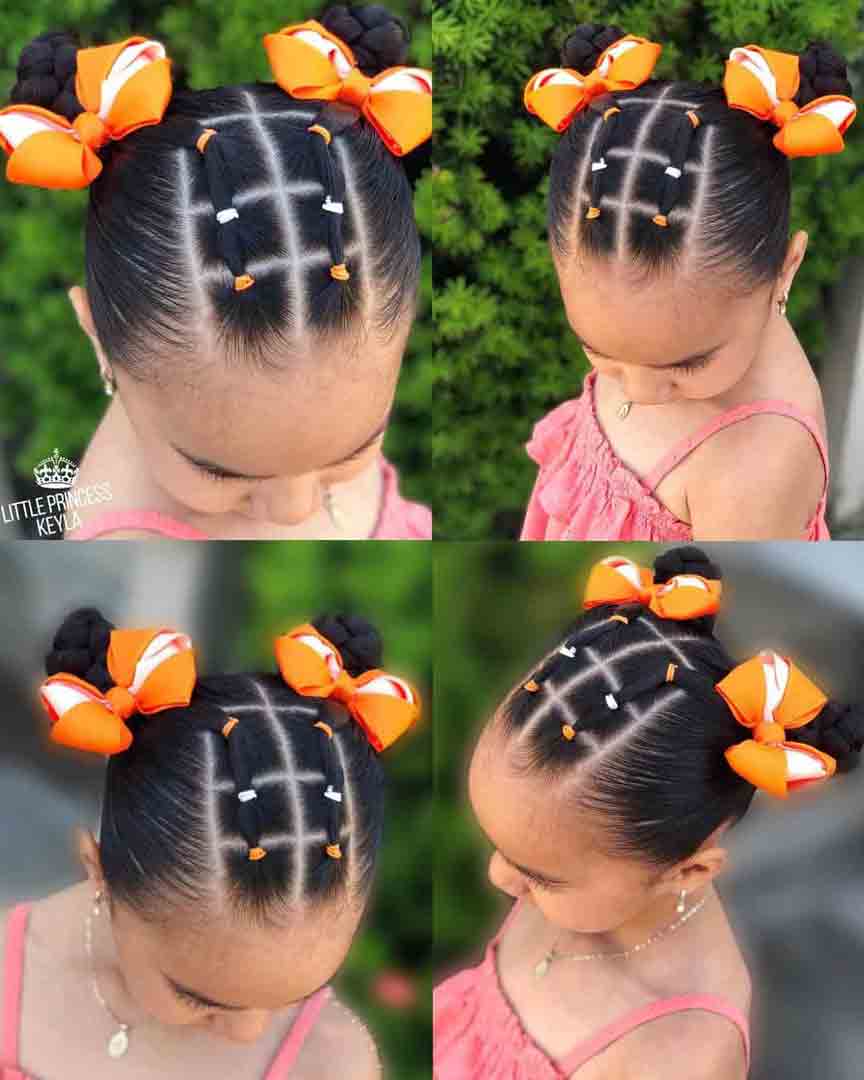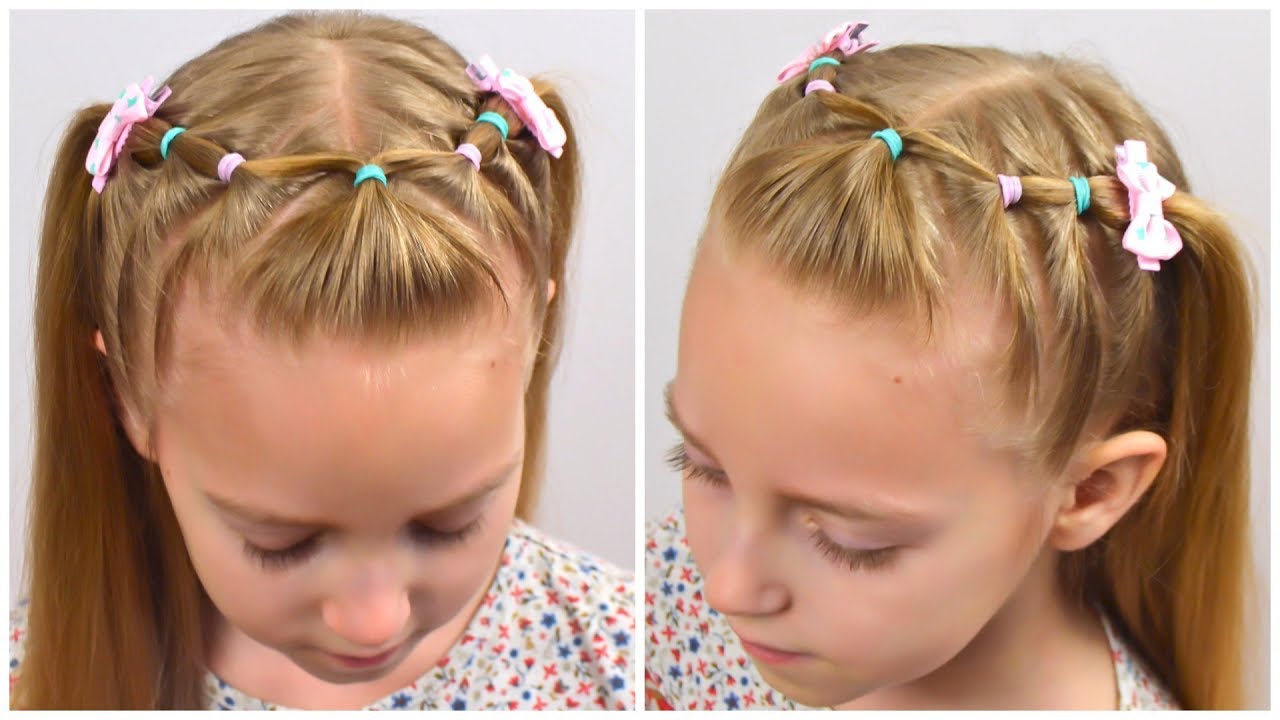 3. Simple Hairstyle For School Girls With Long Hair
Long hair length is the widest grounds to work and experiment on. Long hair opens many options of styling. Just as the medium hair, side braids and backward braids are some chick ideas for long hair hairstyling.
Especially for little girls hairstyles, because they can't carry open hair so long. They mess them up, so it's better to find something that ties the hair and still give glam look.
Let's have a look at step by step hairstyle tutorial that are simple ones.
Center part hair from the front. Make French braids on the both sides and bring them behind the head. Tie the hair with a rubber band. Now you can make a further braid of the length. Make a ponytail of the rest of the hair, a bun or you can leave them open as it is.
Make a high ponytail, curl the length and make a braid of small section to wrap it around the rubber band.
Tie a high ponytail and make overlap braid using rubber bands to the length of hair.
Make a criss-cross kinda braid style. This is a bit tricky but very easy to do. Tie ponytails using small sections of hair on the top of the head. Now cross connect them with rubber bands.
Simple braids and ponytails with some work on the front and change in parting can make a significant difference in the result of any hairstyle.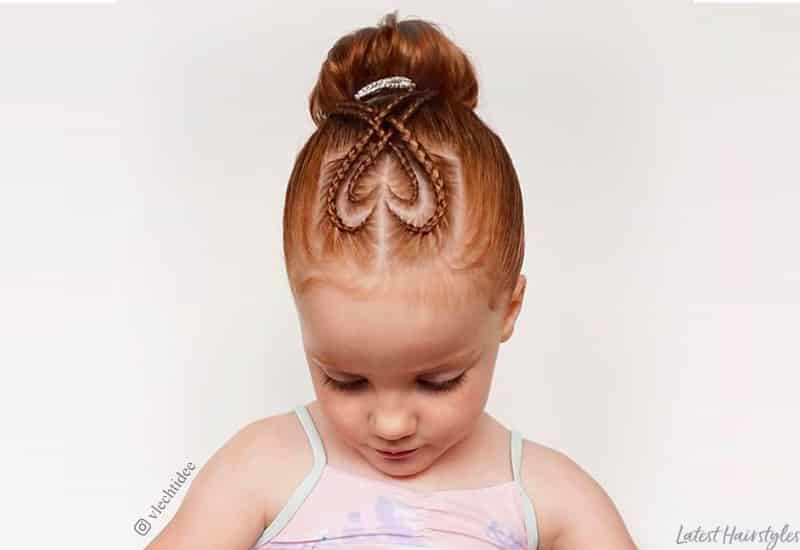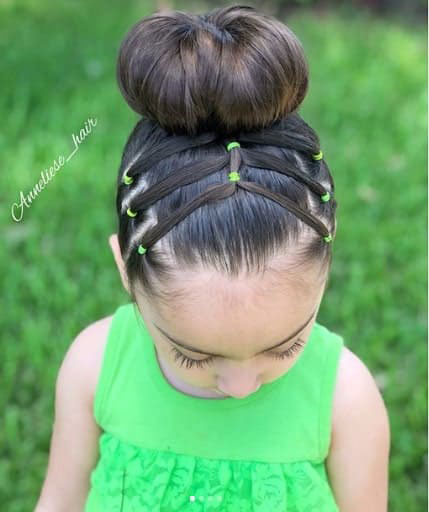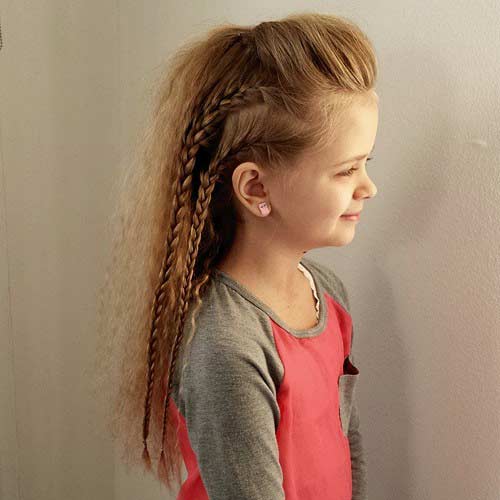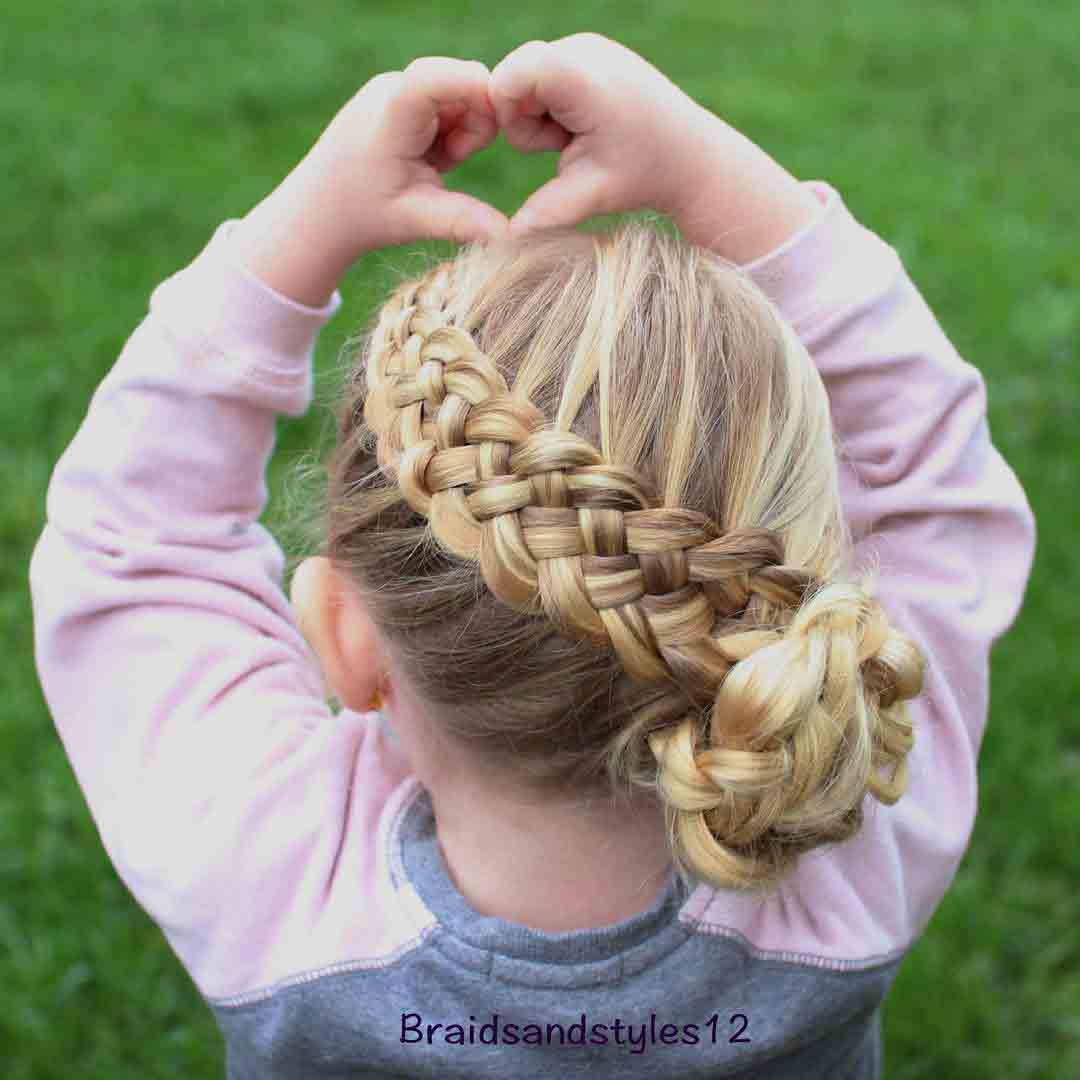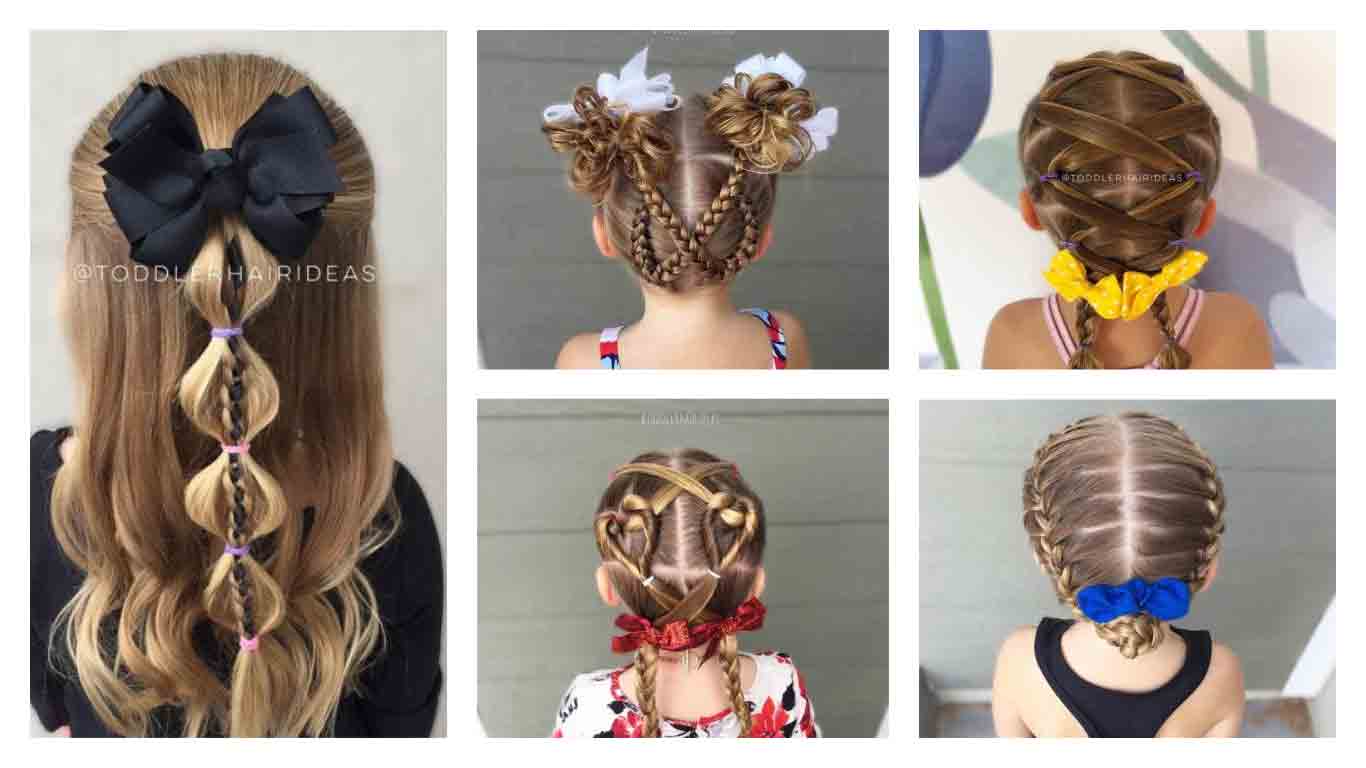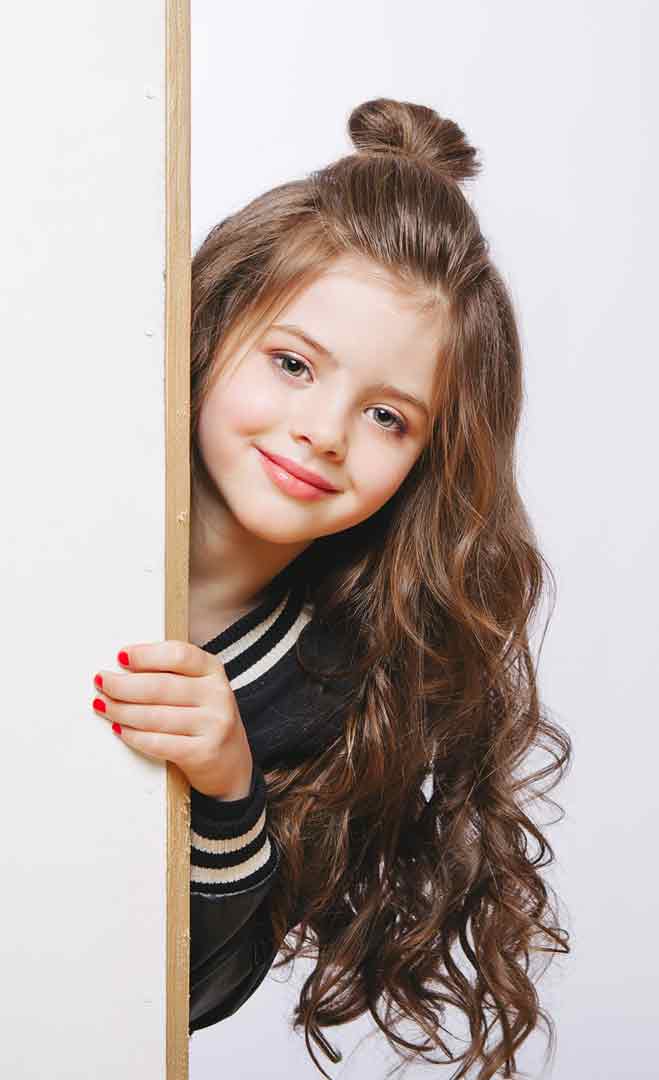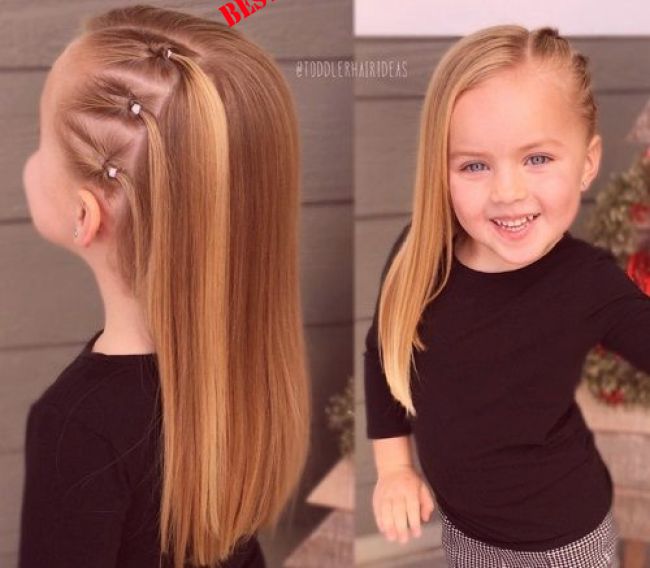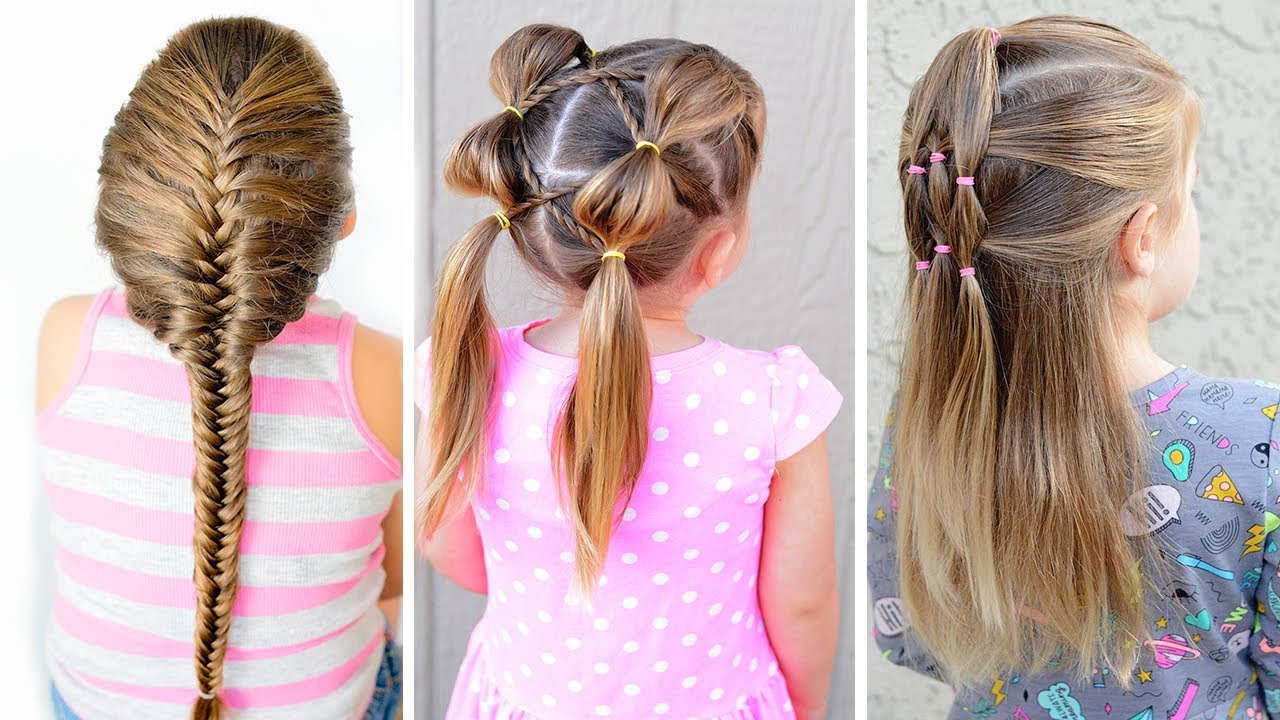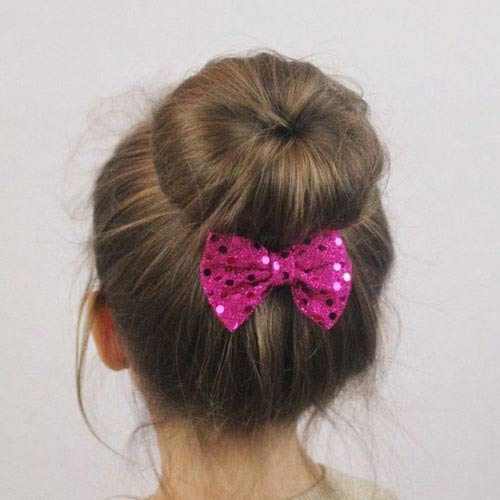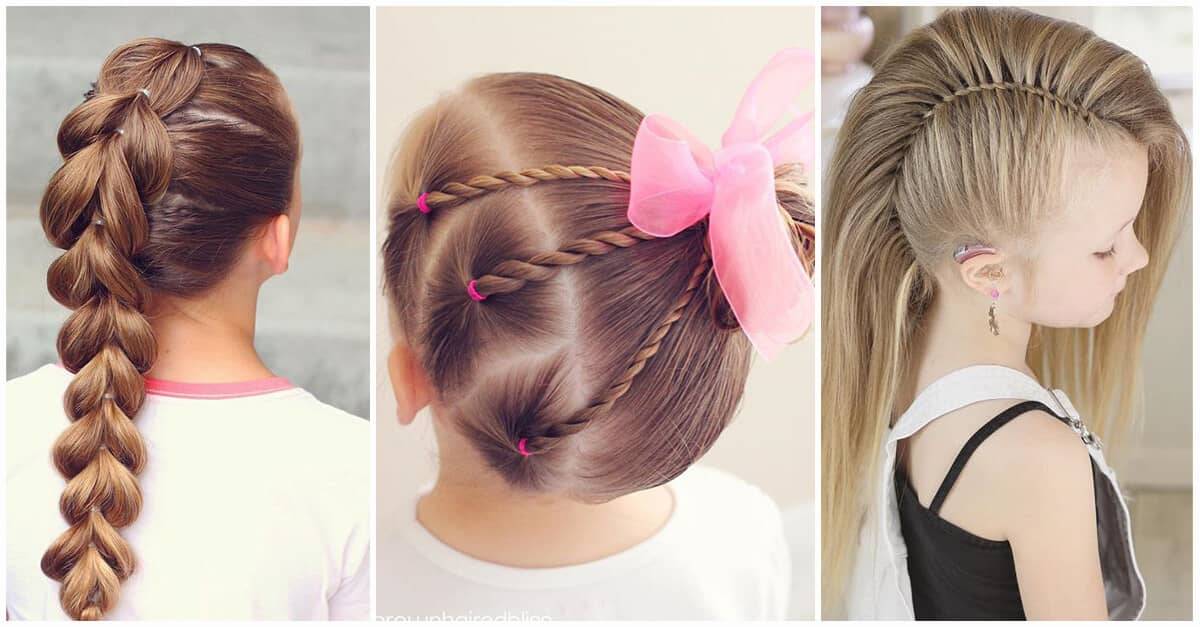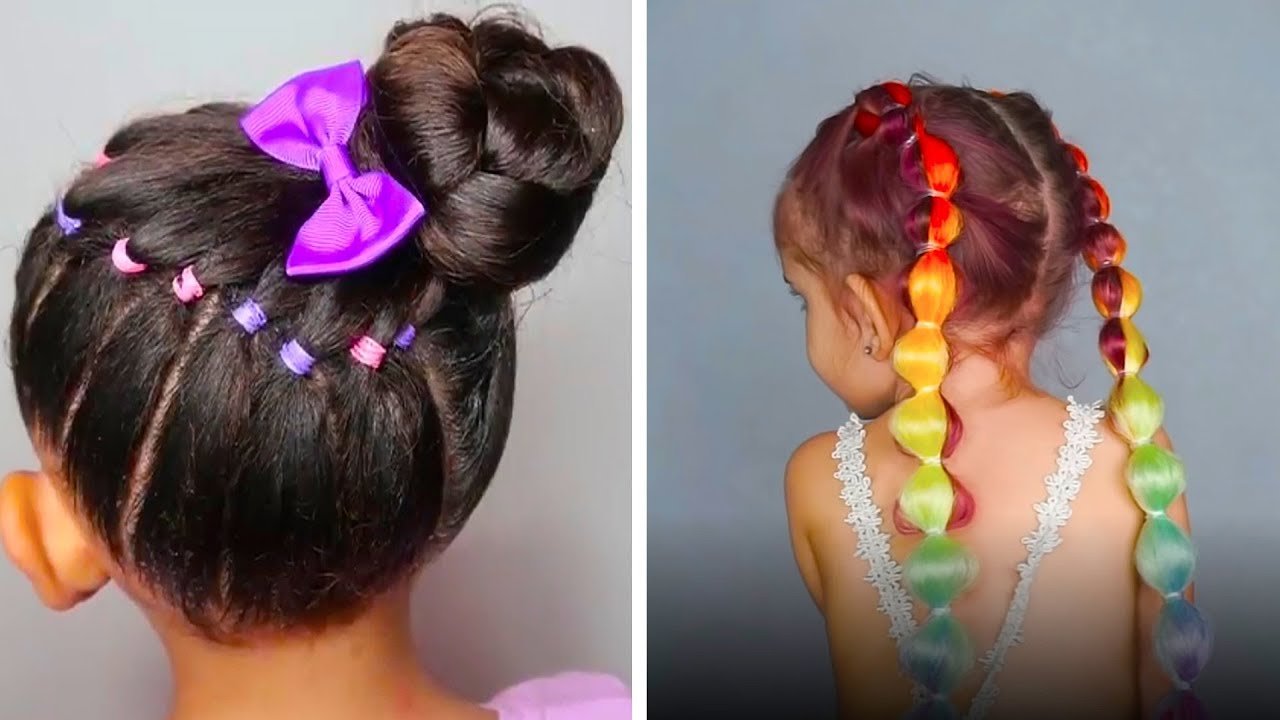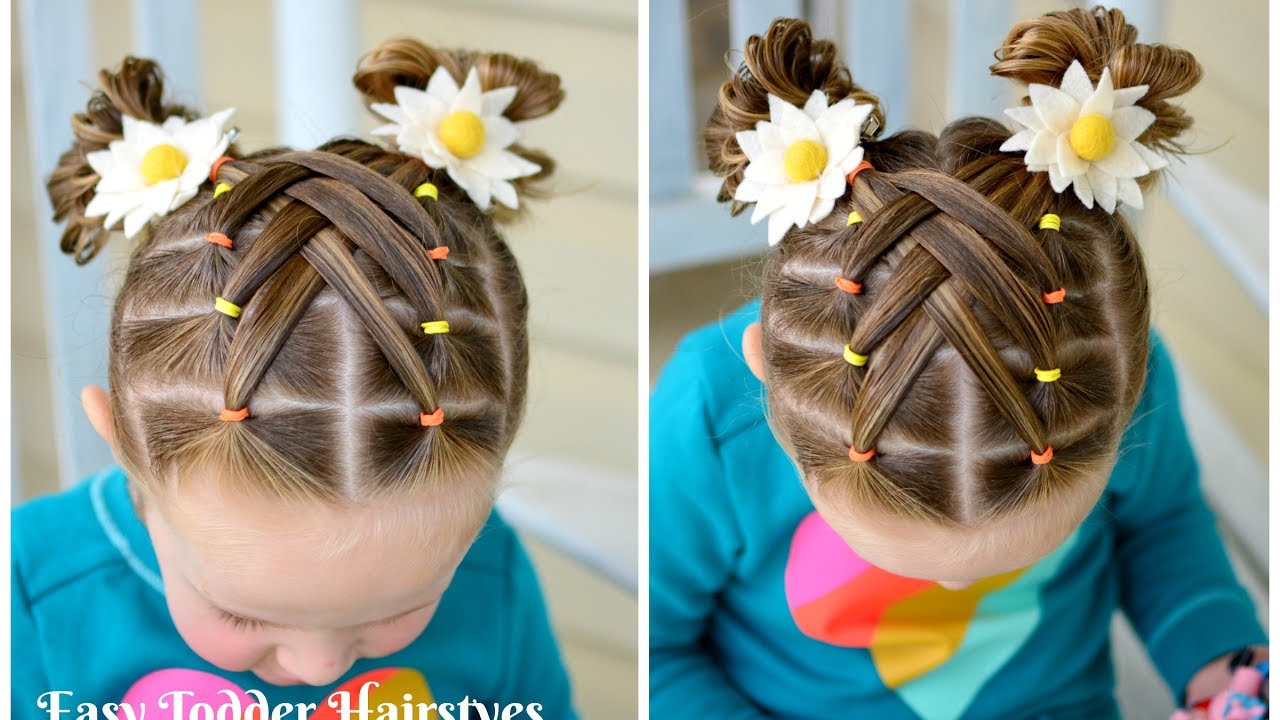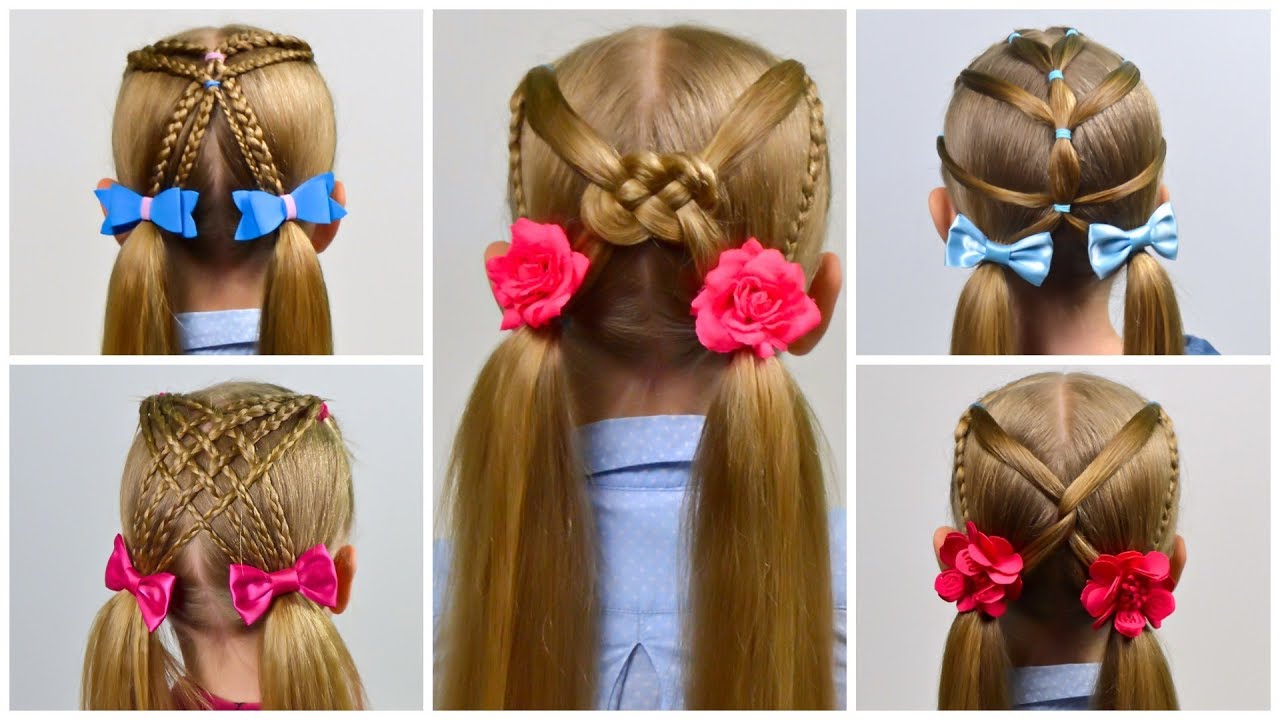 4. Ponytail Hairstyle For School Girl:
Following are the different ways to create a super gorgeous step by step ponytail hairstyles for school girls.
Make two French braids correspondingly on the side and then tie them together like a pony, You can overlap the ponytail. It's very simple and super cool. You may also tie headbands and ribbons on the edges. It will look funky.
Start an overlap braid, using rubber bands in front to backward direction and seal the end as a ponytail with a headband or ribbon. Now tease the lapse and give it a voluminous look.
Make two or three simple ponytails on a side separately and secure ends with rubber bands.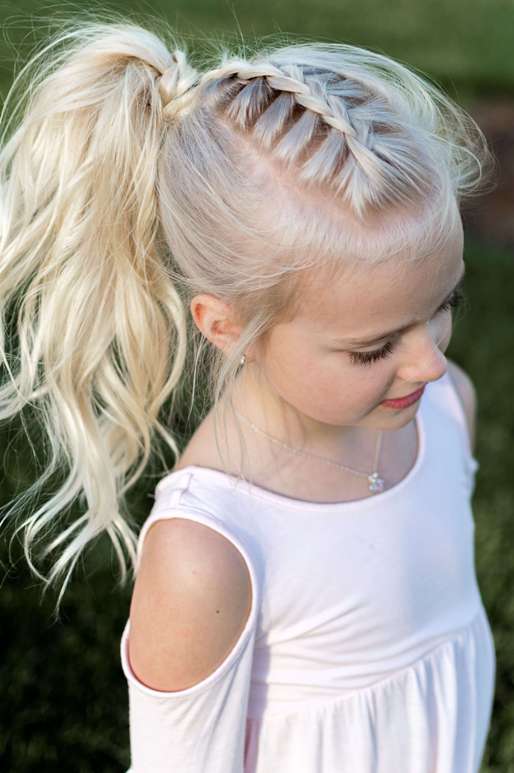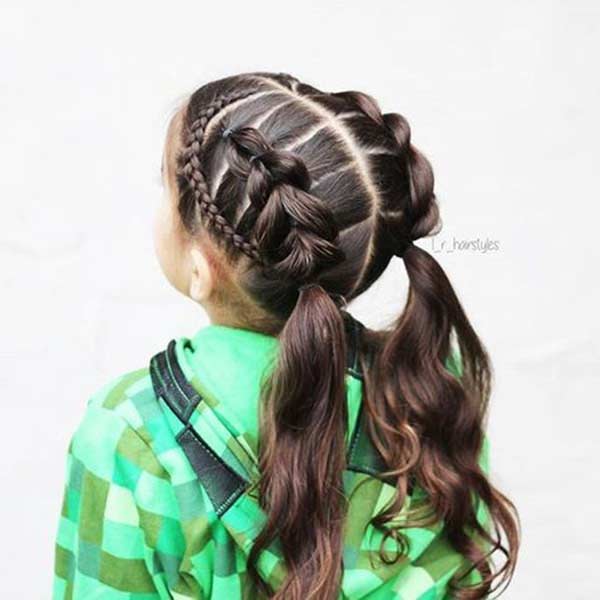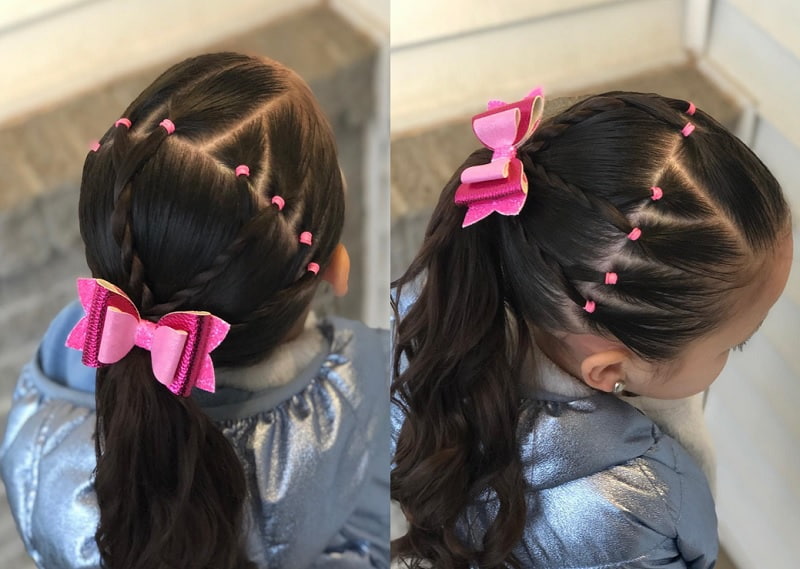 All you got to do is figure out which hairstyle suits your baby girl the best from the above shown hairstyles for school girls, and keep experimenting with that thing.