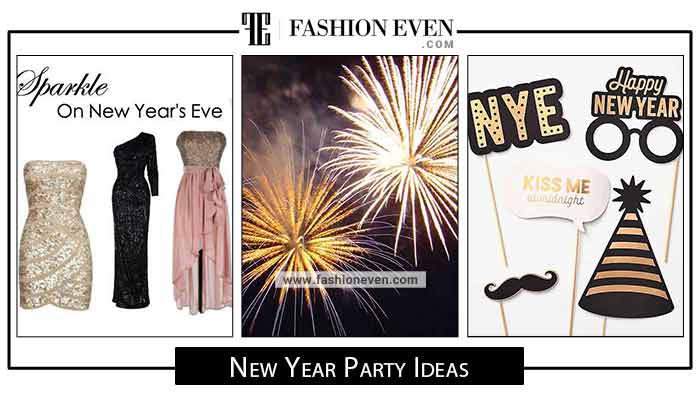 Let's start in 2021 with lots of new year party theme ideas and decor accompanying sparkling lights and dazzlingly beautiful shimmer ornamentations. The last months of the year are just going with every tick-tock of the clock – another new year, another celebration, one more new chapter of happiness, delicious foods, loud music and dancing wave is on its way to knock at our doors.
Best Decor For New Year's Party Theme Ideas
As the new year's party theme ideas are uncountable, let's make it simple by organizing your new year's resolutions and new opportunities. Although it's not that, still it feels like a fresh start. Everyone in the whole world is excited about new year party themes and decorations to get the latest ideas for party celebrations.
Here are the latest New Year's party theme ideas that you must try this upcoming season!
1. DRESS CODE FOR NEW YEAR'S PARTY THEME
Coming to the themed parties first, a particular dress code is decided and everyone is bound to follow it. This could be any style of dress or color. It's up to the manager of the event or you may think is easier to follow for your participants.
Dress codes can be assigned as one theme for everyone, or color or styles can be defined depending on ages or genders, anything you like.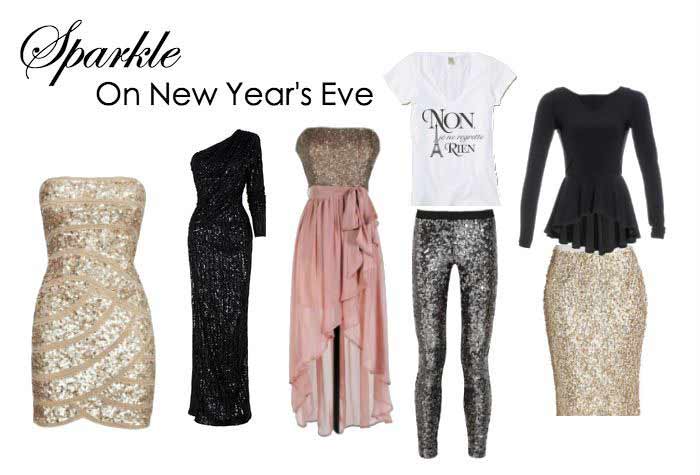 When it comes to new years eve fashion, Check out here new year's eve party makeup to rock the party night with glamour.
Fancy dress parties are mostly arranged for kids or teens but not always (new year's eve party theme ideas for adults are also available). New year's party themes and decorations are also organized on the base of fancy dress themes. You can ask your participants to come and join the party in some particular avatar, costumes or get-ups. It can be anything you like, like any character or some personality.
2. DECORATIONS AND PROPS FOR NEW YEAR'S PARTY
In the New year themed parties, decorations and props are usually kept according to the theme of the party. It may include "HAPPY NEW YEAR", "2021", "KISS ME AT MIDNIGHT", "SMILE" and tons of others.
LIGHTS AND FIREWORKS FOR NYE PARTY THEME IDEAS
Well, New year's party themes and decorations are usually arranged in the evenings or at night. So one thing is definitely geared up for the minute: Lights and more lights! Make some creative decor using ornaments, fairy lights, candle lights or small lightening bulbs.
A team of professionals may be hired to help people light up the floating lanterns, arrange lights and fireworks right at 12 o'clock to show the sign of happiness and prosperity for the coming year.
So, make a nice arrangement of fireworks, as the clock strikes twelve, an awesome show of fireworks should just steal everyone's heart.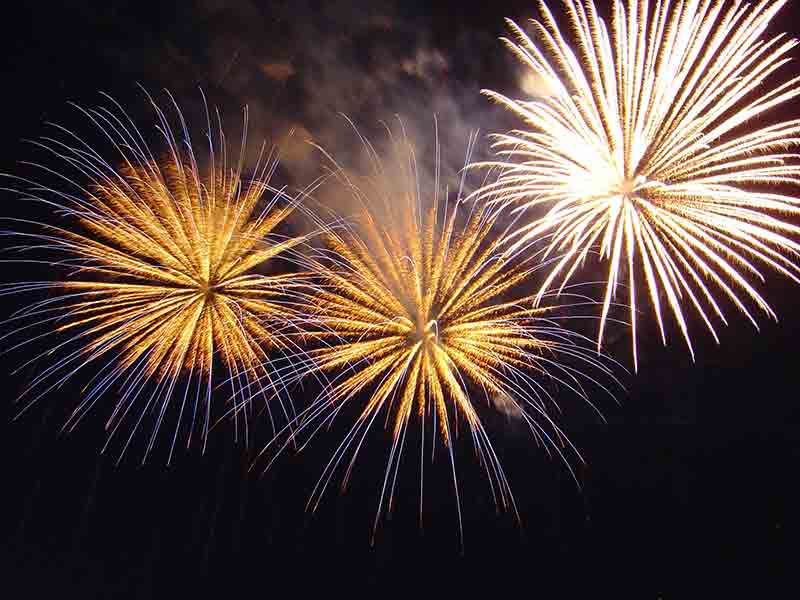 Here are the latest new year nail art designs that will influence everyone around you.
DIY CREATIVITY FOR PARTY THEME
Creative DIY greeting cards, lamps, and decoration pieces will always remain at the center of attention. It may include awe-inspiring ceiling hangings, matt or shimmery balloons, greeting cards for new years eve themes, fresh or artificial flowers, gold glitters and stuff like this can be done by one's own or also can be bought from the market.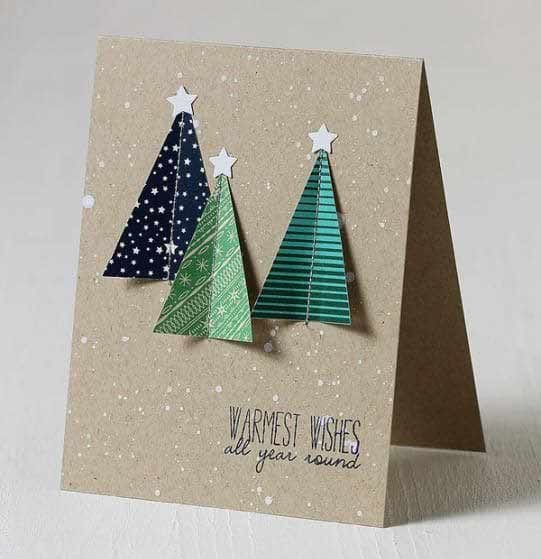 TIP:
Make the entrance incredible! Go for balloons or lights or any glossy flowers which can be made and bought as well. New year's party theme ideas are all about fancy lightning and shimmery glossy things. keep some light music playing in the background whole time.
TABLE DECORATIONS FOR NEW YEARS EVE PARTY IDEAS
Fix one corner for juices and drinks, a table for food and snacks. Usually, these parties are not some proper meal gathering but still, you can make it a dinner or just put some snacks on tables or counters to keep the attendees entertained and energetic. Or you can arrange some serving crew to keep serving food and drinks to the guests.
TIP:
You may use plain candles on top of the glass upside down and put some attractive balls or anything else inside it to enhance the table decor.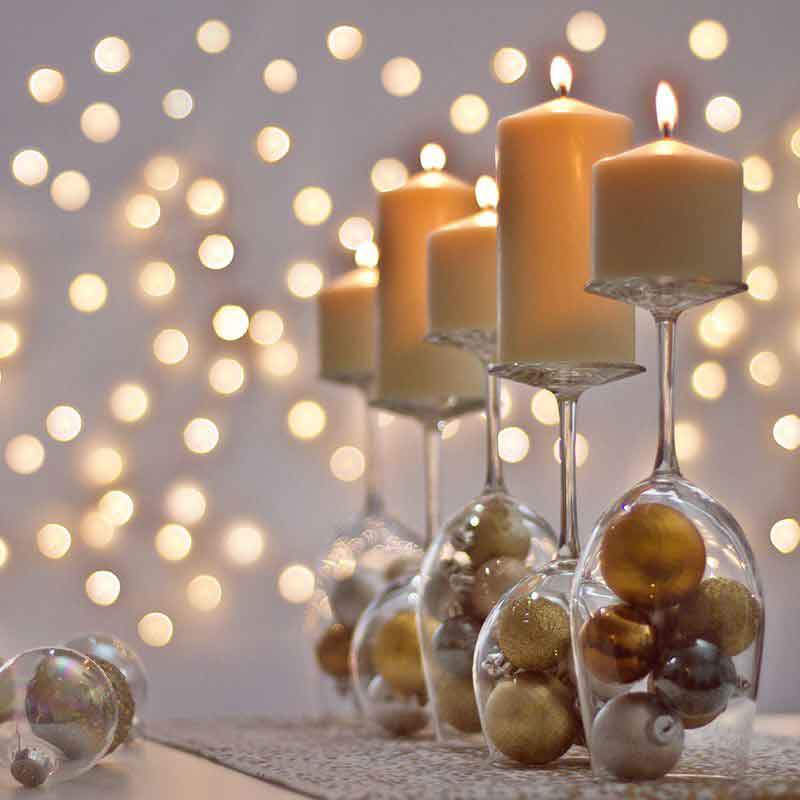 INDOORS OR OUTDOOR PARTY DECOR
Next question is, what place is suitable for these new years eve party themes? Well, people do it indoors, in some big halls or auditoriums and when it comes to fireworks they take guests outside.
But this kind of new year's eve party ideas at home rarely has firework shows because it is not so easy to manage or handle people while moving inside or outside, it gets a little miss managed. Indoor parties are organized when gathering is less or there is any weather issue.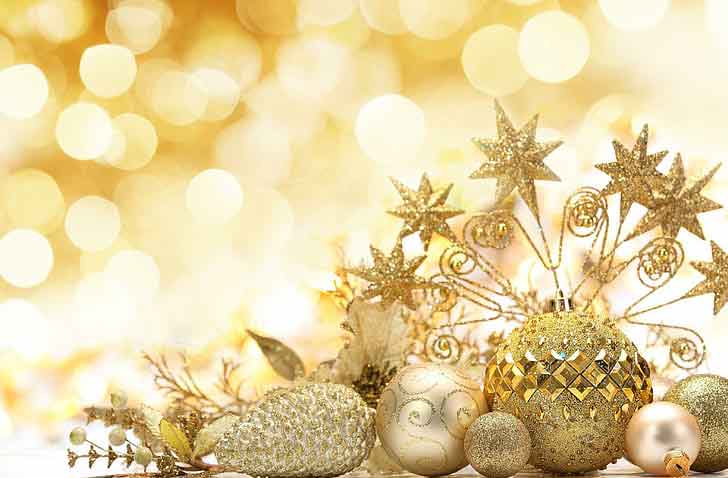 Otherwise new year parties are preferably thrown at outdoor locations, where it's good and easier to crack fireworks. Especially when it has came to the newest trend of hot air balloons and lanterns, outdoors are perfect.
The excitement level is overflowing. But there is tension, what kind of new year party? So keep reading because we have collected some interesting new year party theme ideas for arranging an amazing decoration.
First of all, a very trendy thing is throwing parties based on particular themes.
MUSICAL NIGHT
Arranging musical new years eve party theme is one of the most attractive ways to grab the attention of everyone around. These musical nights may include jazz or pop music, concerts, Qawali nights and so on. Where they call up to some popular singers for that party or tickets are fixed where people are invited free of cost.

TIP:
You may also have a catchy new year's eve party names so that everyone is super attracted to the party theme.
These were some new year party theme ideas of getting clear about what kind of party you can arrange.
Celebrations are just a way of creating an activity in the hectic lifestyle of this minute. So that people manage to make time for their beloved ones and to have some mental relaxation out of the tiring and stressing boredom of their routines.
New year's eve is celebrated globally, countries arrange special firework shows, special items like TV shows, telecasts, any event to celebrate it.
We wish all your efforts bring the best output for the new years party theme ideas. We're hopping up to the best ever new year party, because what is a celebration without a themed-party full of friends and family spending time along, laughing and giggling around?