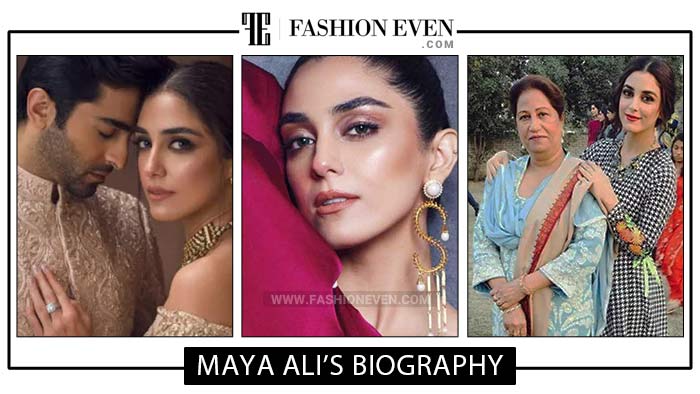 So here comes our favorite and Pakistan's most famous actress Maya Ali Biography, age, height, boyfriend, personal life, career, and awards and nominations. If there is a true definition of "Kitaabi ankhen and afsanvi muskurat", then that is definitely About Maya Ali (Maryam Tanveer Ali). A gorgeous lady who is also very talented and is surely wit as well.
MARYAM TANVEER ALI BIOGRAPHY (Updated 2024)
Maryam Tanveer Ali, known by her screen name Maya Ali is a beautiful woman, who is all classy and still down to earth. She is absolutely one of the finest actresses in the Pakistani media industry. Let's know more about her biography.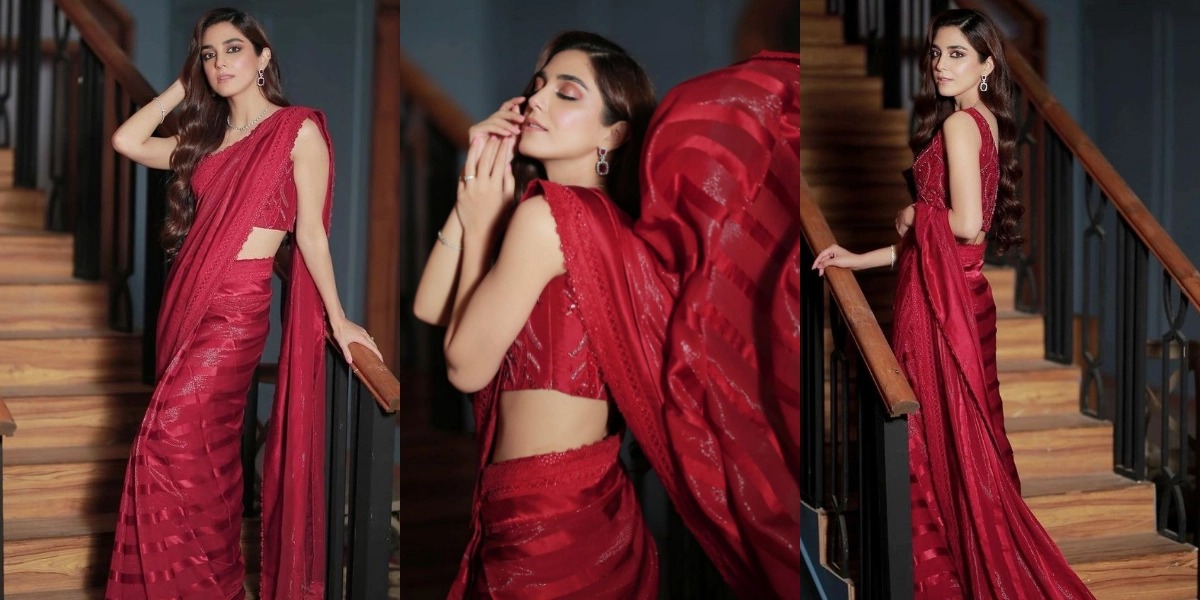 Maya Ali Date of Birth, Place, Age, And Height:
Maya Ali was born on 27th July 1989 in Lahore. Her father Tanveer Ali was a renowned businessman, and her mother Nazia is a housewife. She has one younger brother named Afnan Qureshi.
Maya Ali's age (as of 2024): 35 years old
Maya Ali's height: 5ft 7in
Maya Ali's eye color: Brown
Maya Ali's Husband/Boyfriend Relationship Status:
As Maya Ali is not married yet, rumors state that the co-actor Osman Khali Butt was her boyfriend, and later they broke up. People are also whispering that Maya Ali is in a relationship with her co-star Shehryar Munnawar.
Also, check out Sajal Ali biography
But here is what Maya Ali spoke up about the rumors.
"I DON'T KNOW HOW TO RESPOND TO SUCH PEOPLE. I TALK TO SHEHERYAR WHENEVER WE HAVE TO TALK ABOUT OUR PROJECTS. NOWADAYS, THERE IS NO WORK SO WE DON'T TALK MUCH. BUT THERE IS NOTHING MORE THAN THIS."
Maya Ali's Qualification, Personal Life, And Struggles:
Maya did a Mass Communication degree from Queens Mary College, Lahore, and worked as a VJ, on several TV channels like Samaa TV, Waqt News, and Dunya News.
See here, Sanam Saeed biography
As she stated that her father was against her work in the media initially and disconnected from her for long six years when she started working in the media. But slowly things got settled and he was proud of her. Even attended one of her award ceremonies, before his death in November 2016.
Maya Ali Career Establishment As Drama Actress:
Maya kickstarted her acting career with a brief role in the drama durr-e-shehwar, aired on Hum TV. Where typical old school In-law's behavior was highlighted. The main lead was played by Sanam Baloch and Maya played her younger sister manhood.
Later on, she was offered as heroine in Geo TV's "Ek Nayee Cinderella" against Osman Khalid Butt. Serial didn't go well, but the chemistry between her and the OB (Osman Butt) was so adored that they were paired gain in a Rom-com "Aunn Zara". And this one grossed quite well.
She has worked in various serials, but unluckily they haven't done so well, neither did make Maya appear as a strong aspirant in the industry until she was offered the main role in the drama serial "Shanakht". Where she played the role of Qurat-UL-Ain, who was a very religious girl, even being brought up in a modern diversified family. She stood strong on her religious stance.
After that, another recognized work of hers was, Mera naam yousaf hai, and Diyar-e-dill was the drama serial that actually established Maya. After that role, she became indeed a strong actress. Later on, she offered many hit serials like "Mann Mayal", which was a big success and played on international screens as well.
Maya Ali Career Establishment As Movie Actress/Model:
She made her movie debut with Ali Zafar in "Teefa in Trouble", where she was loved as the character. This was the first non-Indian film that was sponsored and screened by the Yash Raj banner in India.
Maya has done a lot of good work till now.
Do you know about the Top 10 Pakistani female models?
Maya Ali's Social Media Bonding And Contact:
Twitter (55.7k followers): twitter.com/mayaalii07
Instagram (7.3 million followers): instagram.com/official_mayaali/
Facebook (1.5 million followers): facebook.com/Mayaaliofficial1/
Maya Ali's Dramas, Movies Work Achievements, And Awards:
Maya has been nominated 18 times for different awards, like the Lux style award, Hum Awards, Ippa galaxy Lollywood, Pakistan achievement awards, and DIAFA distinctive international Arab festival awards, and won 10 of them. Which is a significant number.
More About Maya Ali:
Maya is not only a pretty face, but she has also been doing some great social work and fundraising activities for different NGOs.
Maya has also been the brand ambassador of PSL Quetta gladiators.
The superstar has launched her own clothing brand recently, which deals in formals and semi-formals for now, but they are growing to further the clothing line as well.