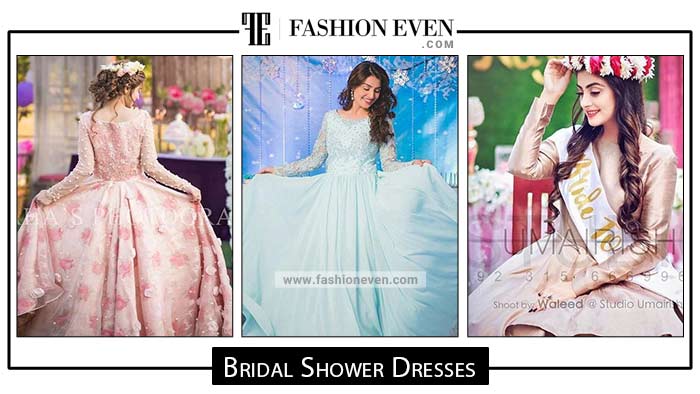 Celebrations are kind of a recognition of traditional culture, especially Asians like Pakistani and Indian territories. Being known as a nation of festivities and celebrations, we keep adding different innovations in our ceremonies. The bridal shower is a day when a bride-to-be shows off her joys and happiness with grand celebrations.
Are you stressing about what to wear? As it's a daytime event, so choose to wear a dress color that you are less likely to carry on your upcoming wedding days.
And what else can be more unfurled than a wedding festival to keep adding more and more days of events and extend the celebrations? So, the most hyped thing these days we have added is the best bridal shower dresses in Pakistan.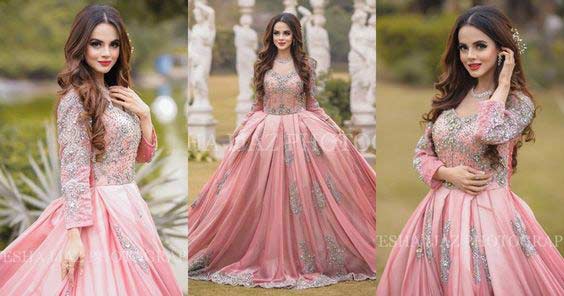 Most Beautiful Bridal Shower Dress Ideas In Pakistan
Do you want to try bridal shower ideas at home? So basically, this is kind of a bachelor party in a decent, enjoyable way. There are sevral themes to follow that you can actually make posisible at your home, or DIY – including decor, photoshoot setup, dress designs and more.
As we know that this glamorous event is thrown by all the girl gang of brides, like sisters, cousins and friends. They all gather up to enjoy, play fun games, write notes and give blessings to their to-be-hitched fellow.
That makes a good get together for everyone and a mind fresher for brides who has been all stressed by that marriage hype.
So all the girls who are planning a bridal shower in recent days, pay attention because here in this post we are going to give you some awe-inspiring ideas for bridal shower dressing. It gives the best final look if comes in chiffon or silk.
Provided photos will give you some nice ideas to choose from the latest bridal shower dresses in Pakistan.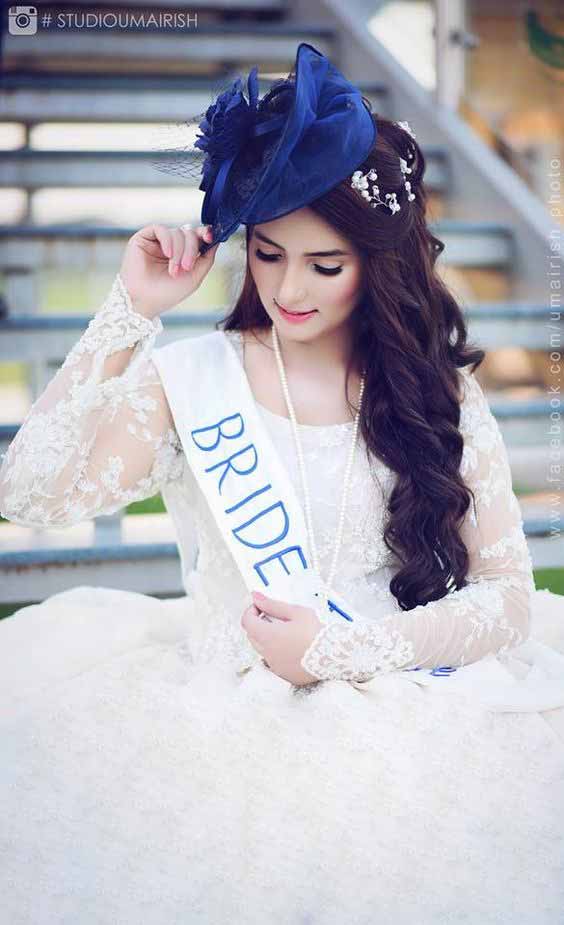 Let's discuss the bridal shower dress themes before jumping up to the pictures.
Long maxi/frocks
Floral
Pastel and solids
Chic dress theme.
1. LONG MAXI/FROCKS:
This one is the most loved and cherished themes of all time. Either Muslims or non Muslims, every other lady adores to wear beautiful long maxi dress designs to become the beauty queen of the event! Mostly people go for this one, may be because it gives all fairy tale or princess kind of feel. This is a thing which is generally so in vogue today.
Choose your favorite bridal shower dresses for friends just to have fun with the girls squad. It's pretty easy to find online, grab the most unique designs and cuts that too suits you according to your body shape.
A lot of fabric, frills, sequence work, embellishments and use of attractive color range will make you look stunning throughout the day.
You may also pick to wear Pakistani long skirts as these are the absolute choice.
These images include Ayeza khan, Aiman khan and many other famous celebrities of Pakistan.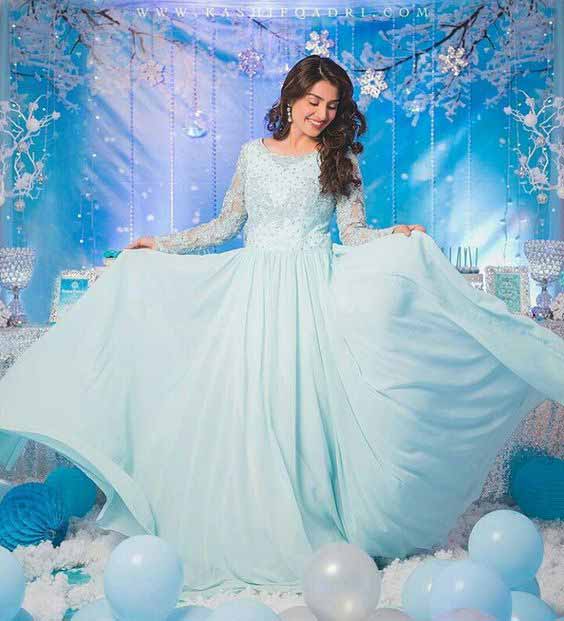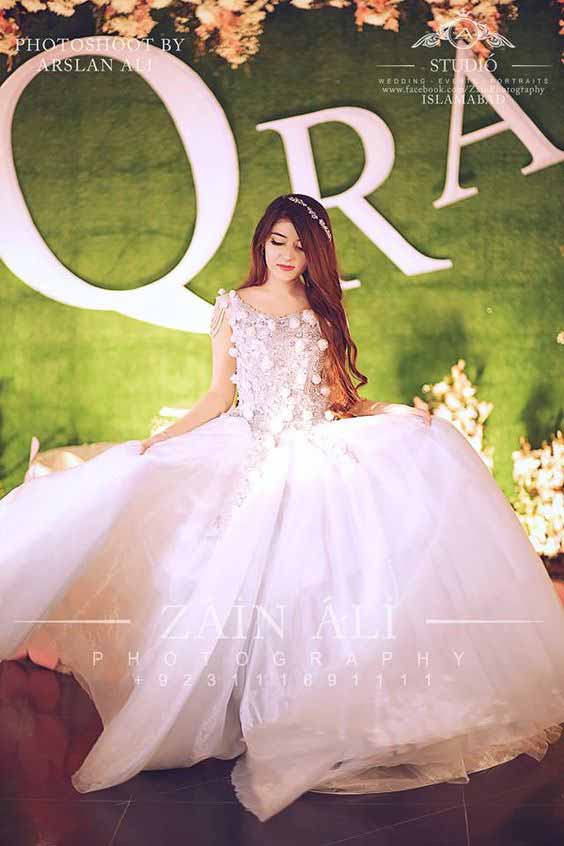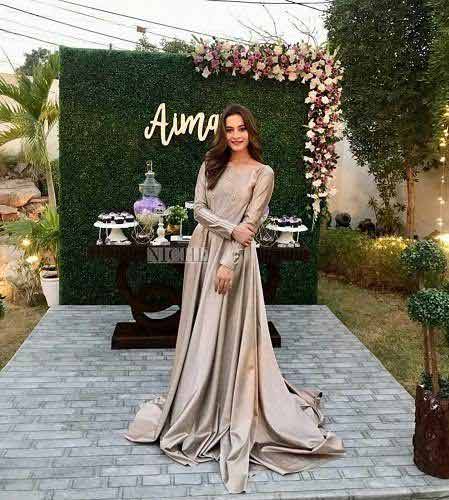 2. FLORAL:
This one is probably everyone's favorite thing this minute.
Floral prints have taken over the game in every single dressing article. Whether it is shalwar qamiz,  kurtas, dupattas or even lowerings in floral prints are so cute. Flower printed bridal shower dress give a very real refreshing feel and also it has a great combination ideas to mix and match the outfit.
You can either go with a long frock or maxi in a nice floral print, paired with some nice nude shoes or heels or even a bright shoe will also enhance the look.
One of the most loved styles in floral prints for a bridal shower dress specifically is front open buttoned long dress. with a nice sleek belt on the waist. For more ideas follow the images attached below.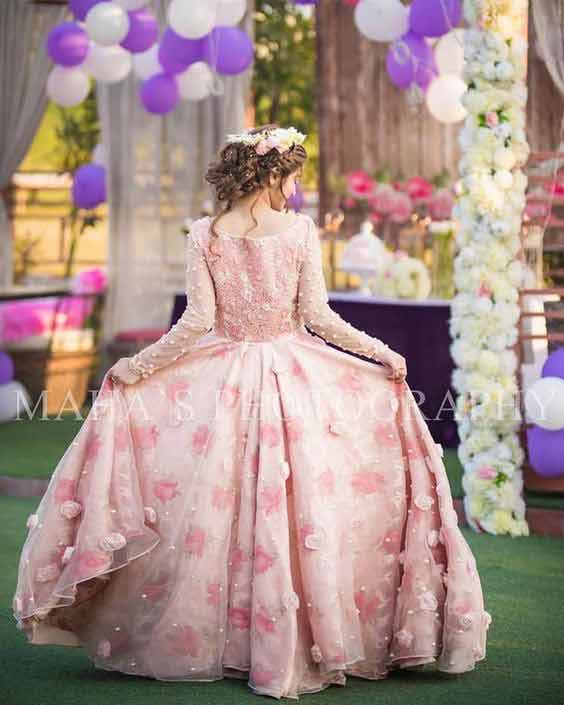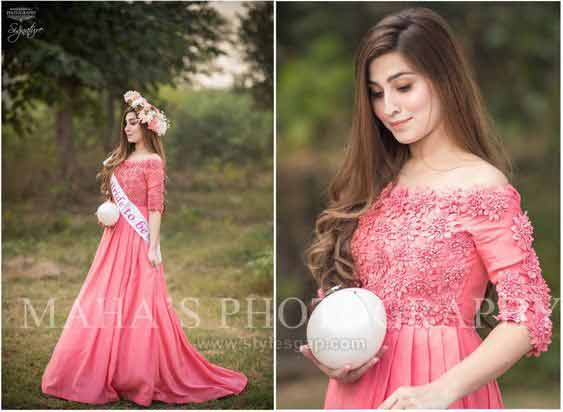 3. PASTEL/SOLIDS:
Pastels are stylish! However, currently if we talk about the fashion corner – these two are totally opposite things. Plain pastels/solids and floral, are equally luscious and in the game at the same time. We can say we are living in kind of the most dynamic times of fashion these days. This has to be the best voguish era we are breathing in.
Let's say a plain soft pistachio green or a baby gray one with a vibrant red or gold belt along, paired with blood red stilettos. Dreamy, isn't it? And of course you can experiment with any color you like.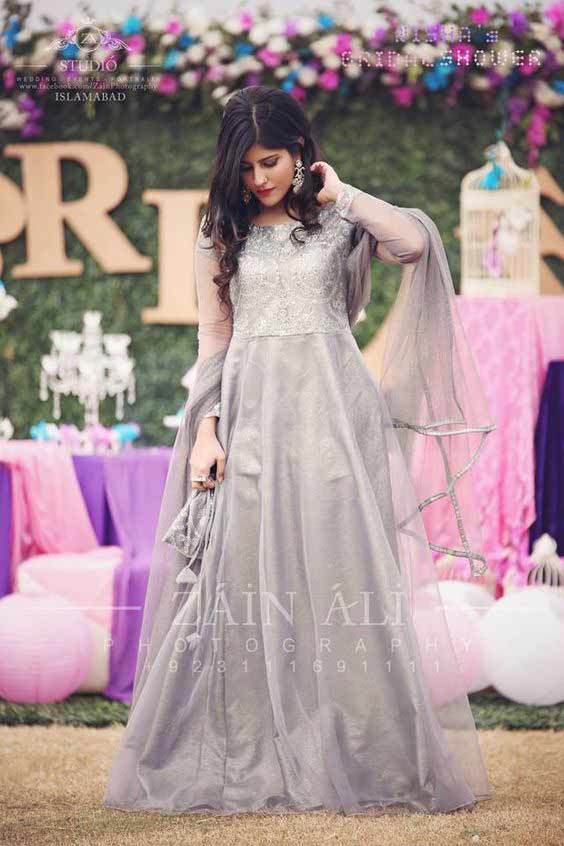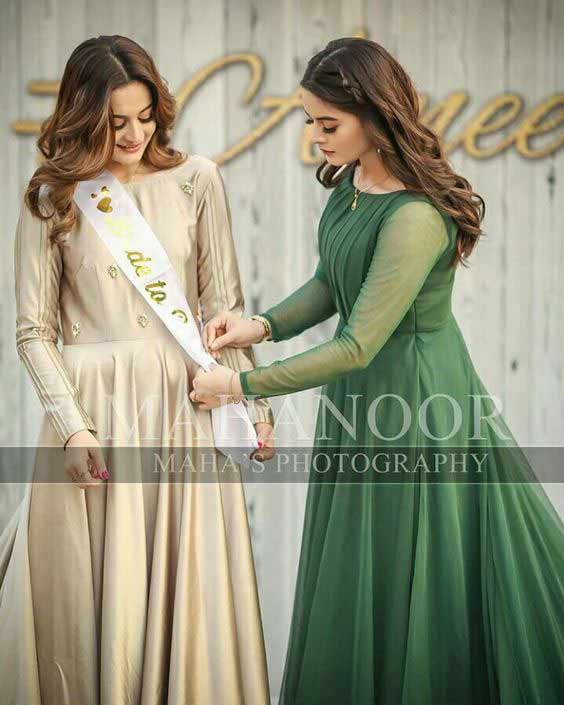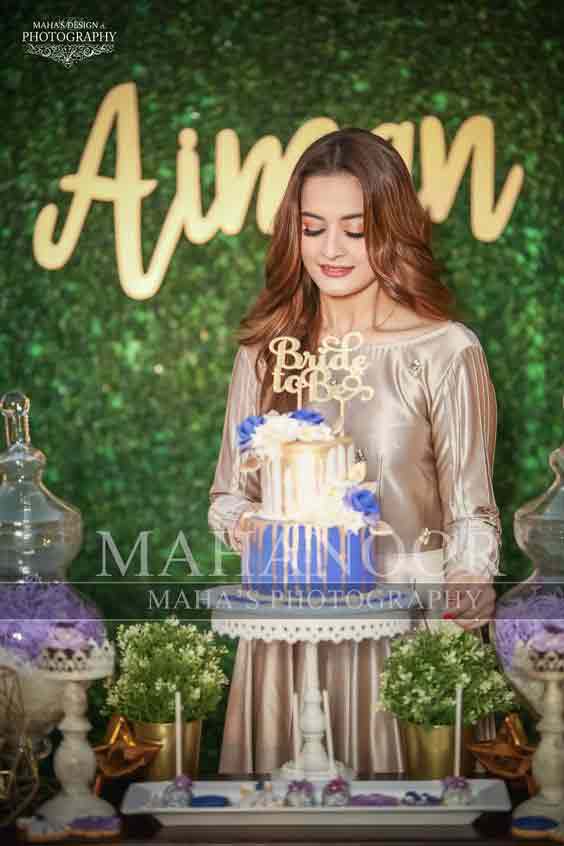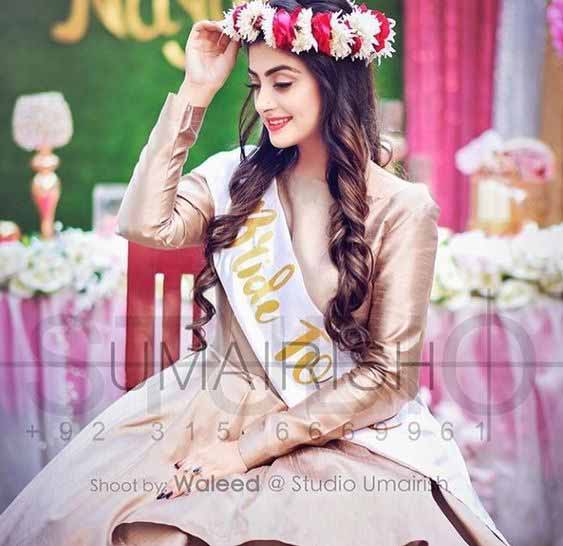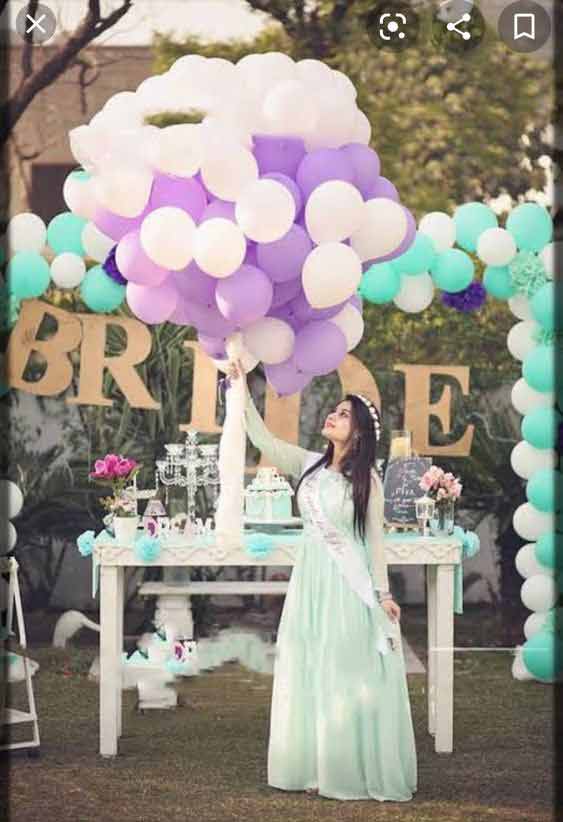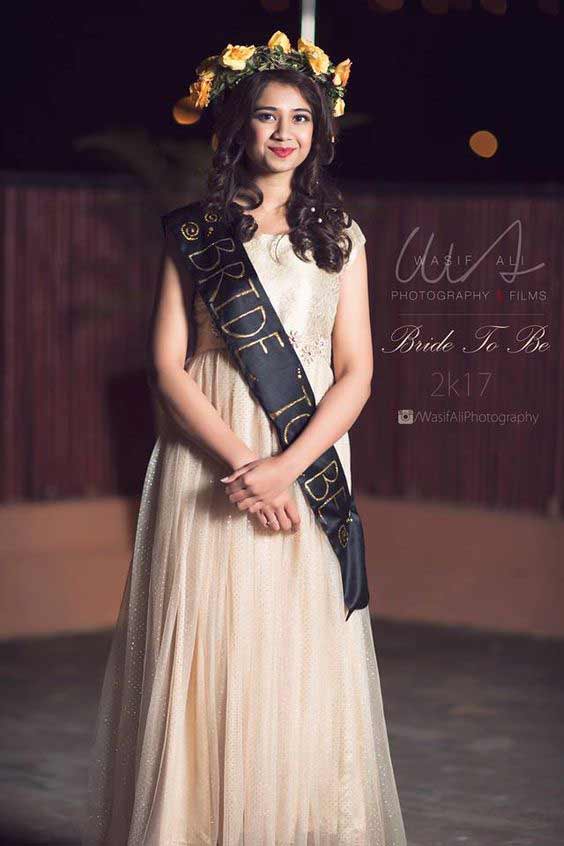 4.CHIC DRESS THEME:
Do you want to stand out? Are you willing to try something unique? Go for the western chic bridal shower dress!
What could be more cool than dressing like this before mingling! Because after marriage, it all turns into more sober, and elegantly stylish. You definitely want to enjoy that dress up one last time before it. Go with some embellished trousers, little fancy top or a nice T-shirt and all.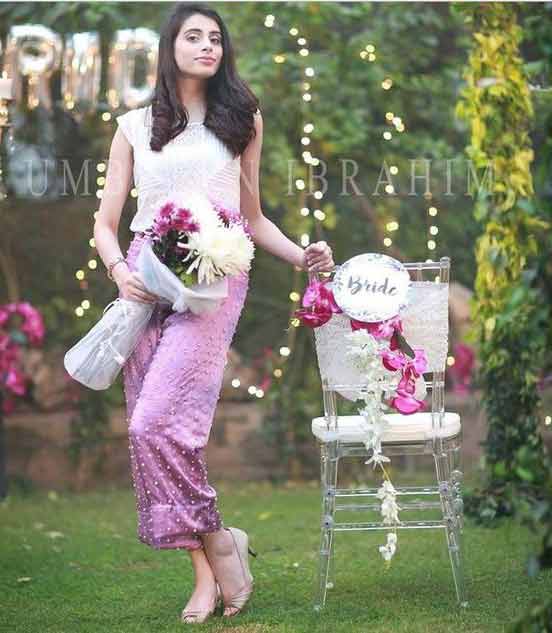 4.DESI GIRLS THEME:
Okay, so this is very much fun to do, You may go for the nice saree or net frock design, and with some "Desi makeover".
It has more to do with charming personality than talk. So give it a sight!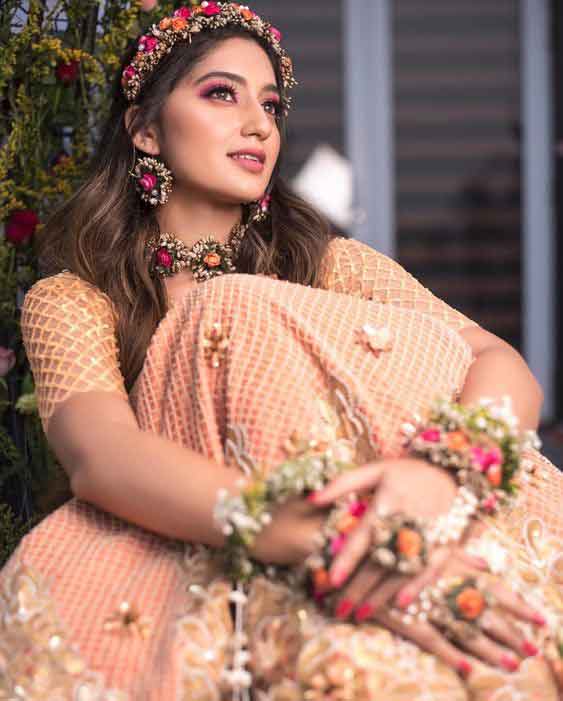 This one has probably sorted out your chaos regarding bridal shower dresses in Pakistan.
Single life is considered a party life, and we totally agree with this. It's is all about partying, most carefree and "do whatever you want" kind of time. And believe it when we say it, the most comfy times of your life will be those if you ever count on.
So keeping this mindset in 2024-2025, these themes are pretty much justified. Like you dress up all comfy and cozy, enjoying with all your pals is so exquisite thing to do, and of course blow away all the stress.
Happy Wedding!